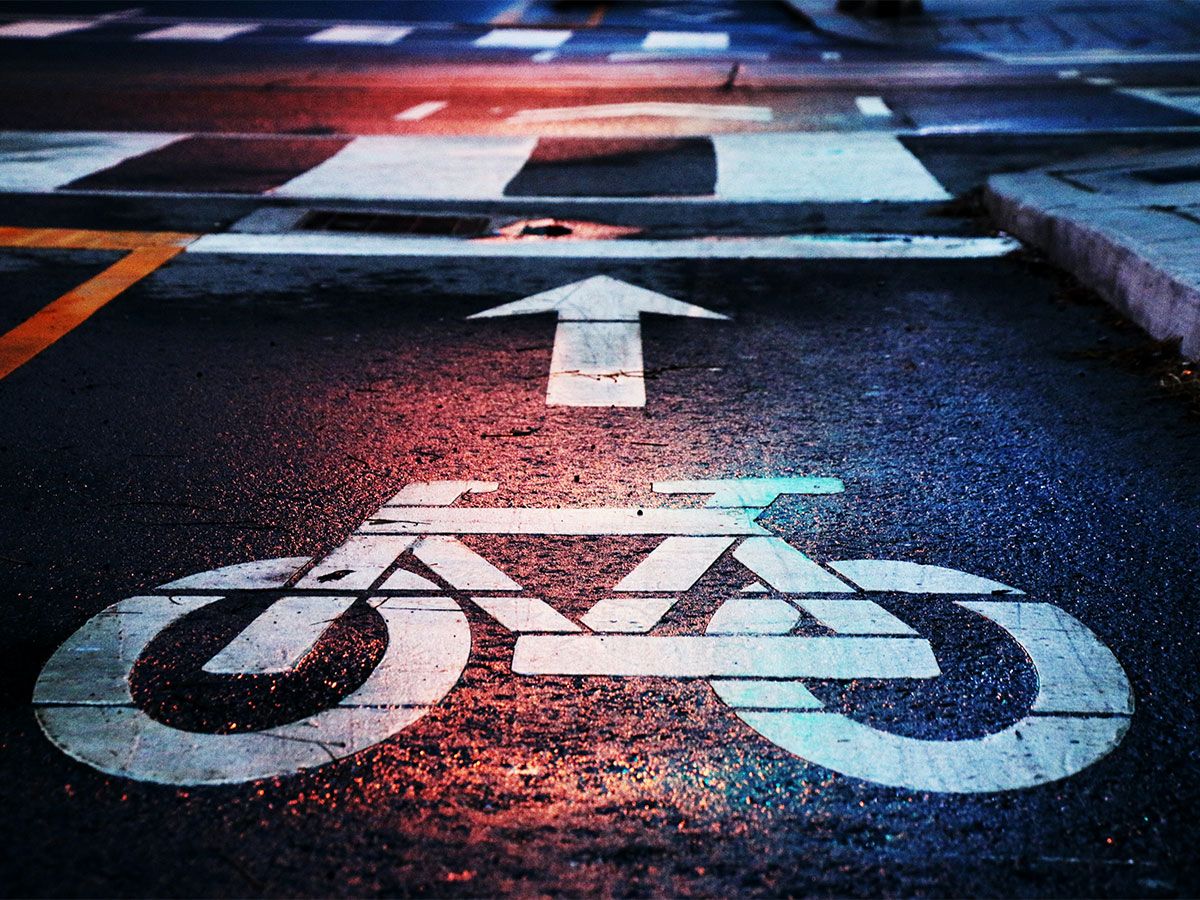 Cycling at night can be quite daunting at first, but with quality lights and some pre-planning, you can cut out the stress. Night riding is a totally different experience even on a well-known route. Whether it's a winter commute or late training ride, when the sun drops the adventures start.
Before you head out chasing the sunset though, it's worth keeping a few things in mind. Here are our tips for riding at night.
Looking for some additional protection on your night ride? Find out more about our dedicated commuter cycle insurance to cover you and your bike.
Lights, lights and more lights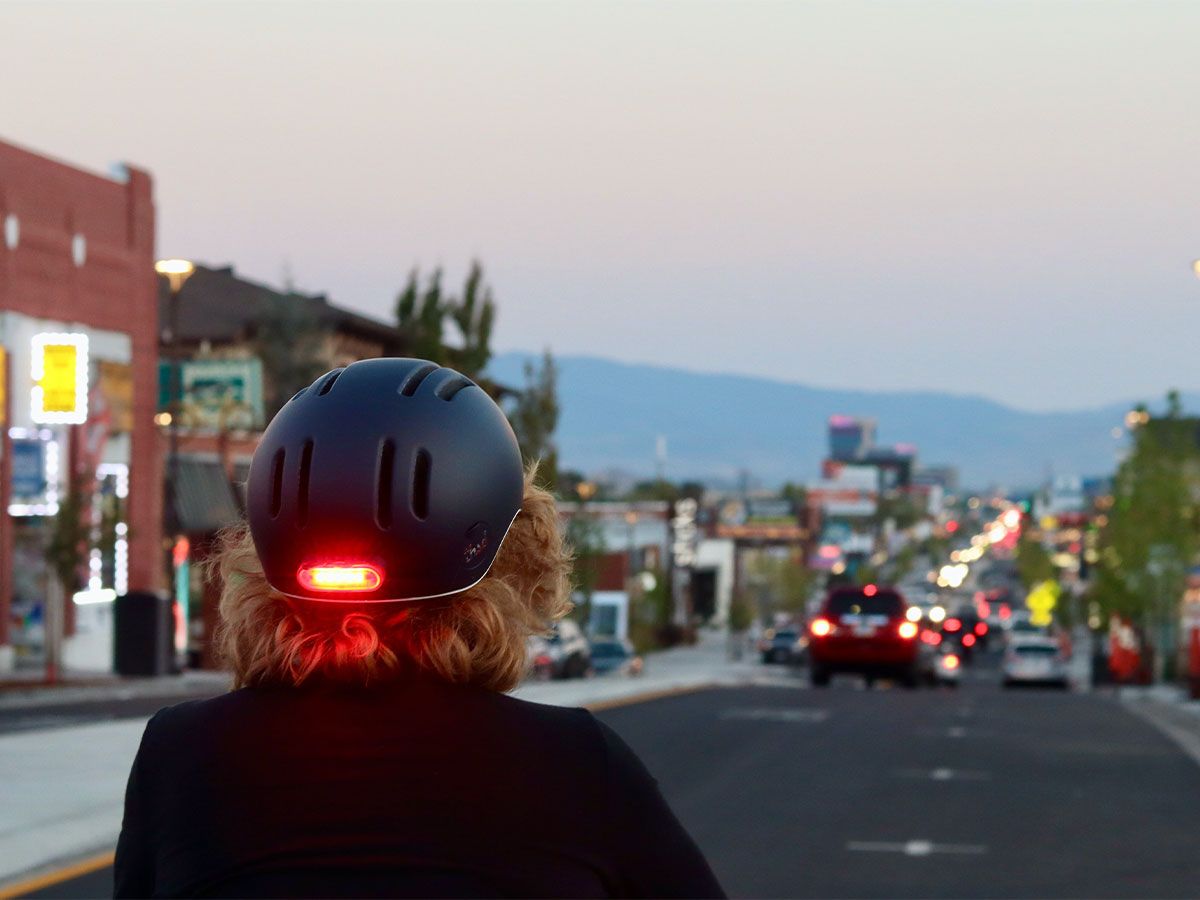 Using lights when cycling at night is a legal requirement, as well as one of our 10 Rules Of The Highway Code Every Cyclist Should Know. The law says that you need a working white front and red rear light fixed to your bike between dawn and dusk, so investing in some high-quality options is imperative. When riding in low light it's all about seeing and being seen, so a combination of settings and models is useful. To stand out to road users, put a small relatively low-in-lumens light on a flashing setting on both the rear and front of your bike.
Pair this with a front light with a solid beam if you need to see where you're going. This is less important if you are riding in a city or town with good street lights. If you're riding on country lanes or off-road you will need a more powerful setup. If you're on the road and out in the sticks you should be using a light that pumps out 400 to 800 lumens, and even more when riding off-road. When riding through any environment with powerful lights, be wary of dazzling other road users, so crank those settings down when there are street lights and be careful with the angle of your front beam. Finally, make sure your lights are always charged and ready.
Reflect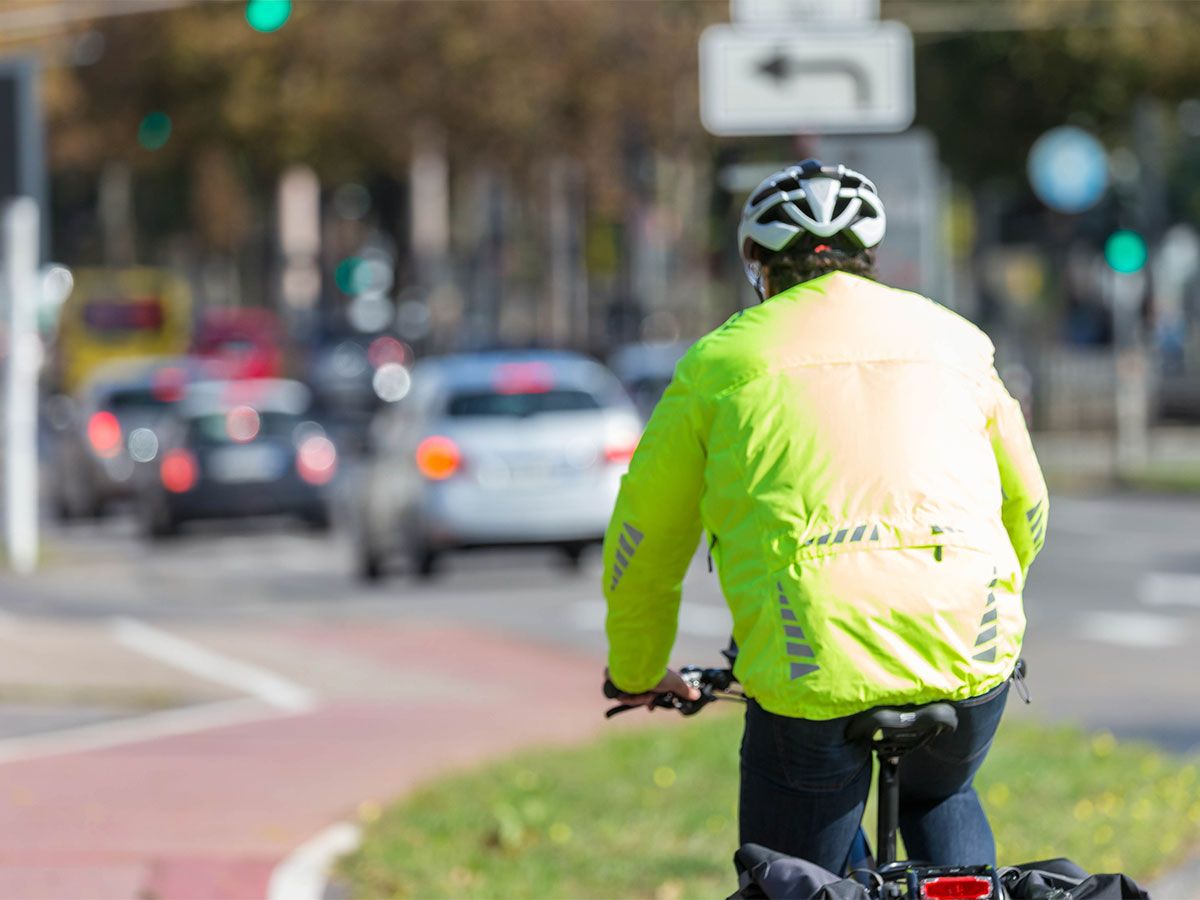 Lights of course make a huge difference, but your safety is optimised when you add reflective elements. This way a driver will notice you the person and not just a flashing light they need to avoid. It's a good idea to wear a jacket that has reflective elements in the arms and body so that a road user can see when you are signalling. If you're commuting and wear a backpack, using a hi-vis bag cover with reflective elements increases your chances of being seen immeasurably. In fact, at night, it has been proven that reflective details are far more visible than just your bog-standard yellow hi-vis pieces of kit.
Check your route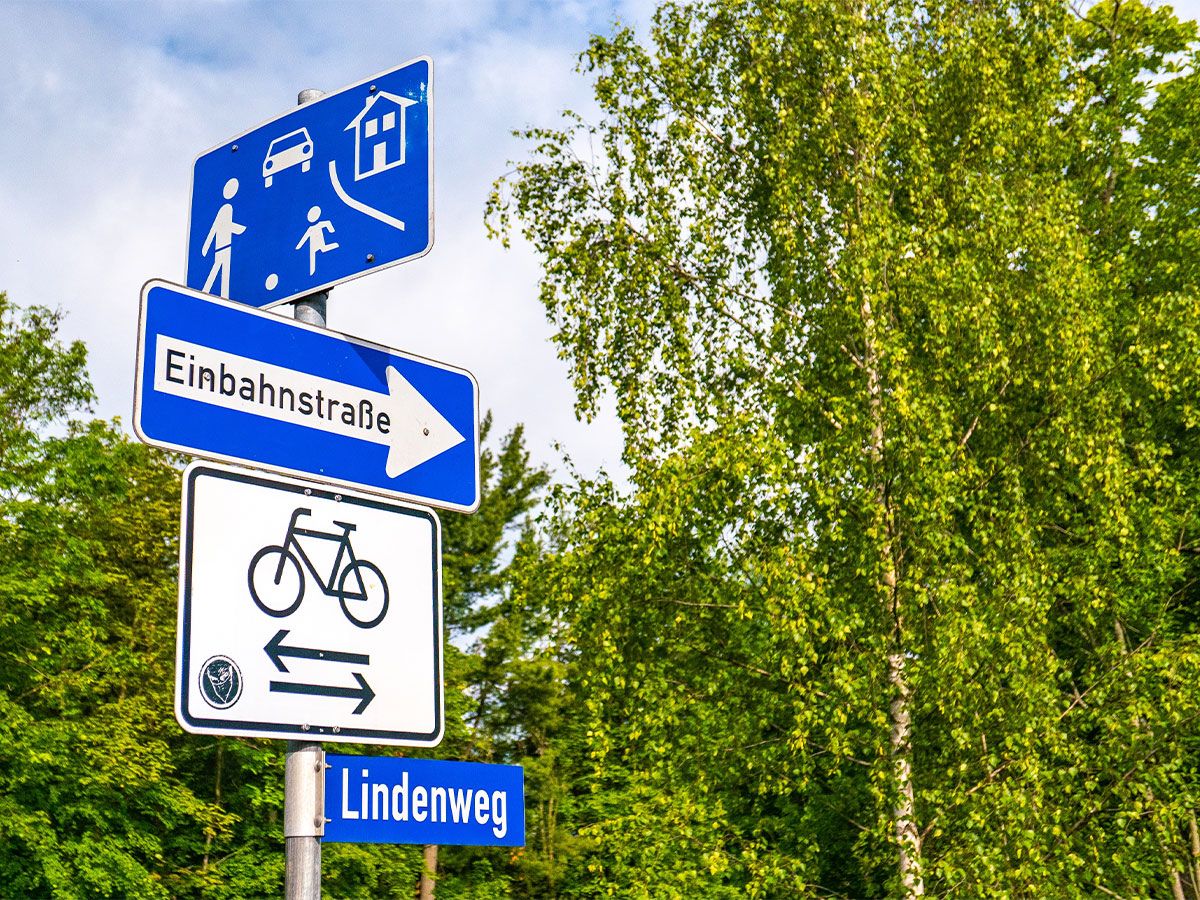 In many of our articles we talk about planning ahead and confirming a route, and it's no different in this one. Develop an understanding of the lighting along your route and be prepared to change a well-known commute or training ride to include more street lights. It is also important to adjust your position on the road. Ride slightly further into the middle of the carriageway than you otherwise would to make sure you're in a driver's field of vision, especially on those winding hedge lined roads. It also means that you can avoid potholes and obstacles a little better.
Pay attention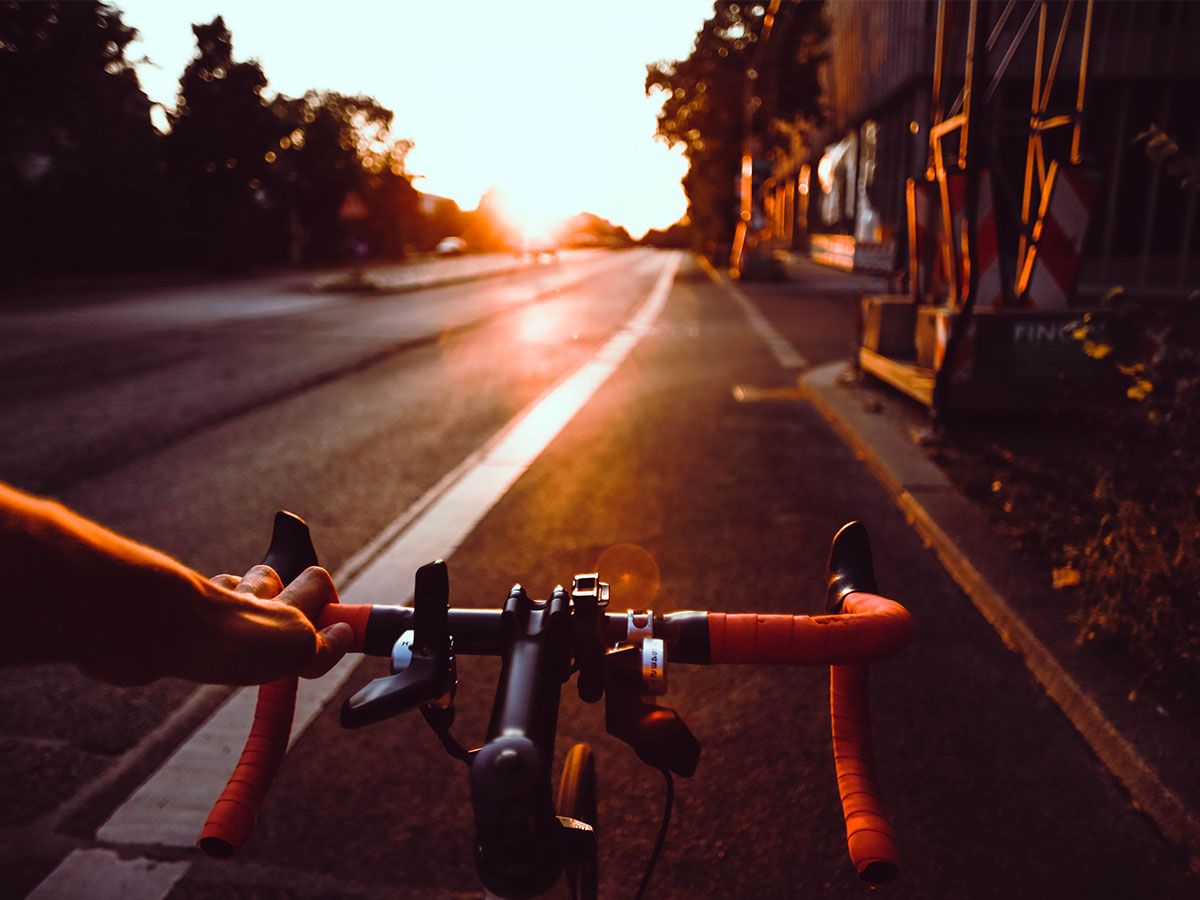 Remaining vigilant is crucial when riding at low light, especially at dusk. Sometimes, drivers can find it more difficult to see you at dusk due to the position of a dazzling late sun. We all love riding at this golden hour and chasing the beauty, but remember not to get too distracted when traffic is around. Even when you're lit up like a Christmas tree it is useful to just assume a driver hasn't seen you.
Prepare for the temperature drop
As we get closer to the autumn and winter months, the temperature drops at night can be aggressive, and you need to prepare for these conditions. Investing in a decent winter jacket (with all the reflective details) is crucial and will help you ride through the winter months. Full-finger gloves, tights, thick socks and buffs are also ride savers. When the weather is changeable and it feels like you're riding through all the seasons in one commute, it's worth leaving some dry kit at work for the ride home.
Let someone know you're out
Whether you're riding on or off-road, it's a good idea to let someone know where and when you're cycling. There will be far fewer riders out and about at night so if you were to have an incident, mechanical failure or worse, there may not be so many good Samaritans on your route. Text a loved one, family member, friend or housemate pre-ride and then again when you get in, so somebody knows your whereabouts.
---
Now you know what to look out for and how to get ready for night riding, it's time to don the reflective kit, charge up your lights and seize the opportunity. Riding in the dark is a fantastic experience and gives you a new perspective on your routes – enjoy it.
---
Protect yourself while out on the roads with comprehensive cycle insurance from us. Get a quote today.