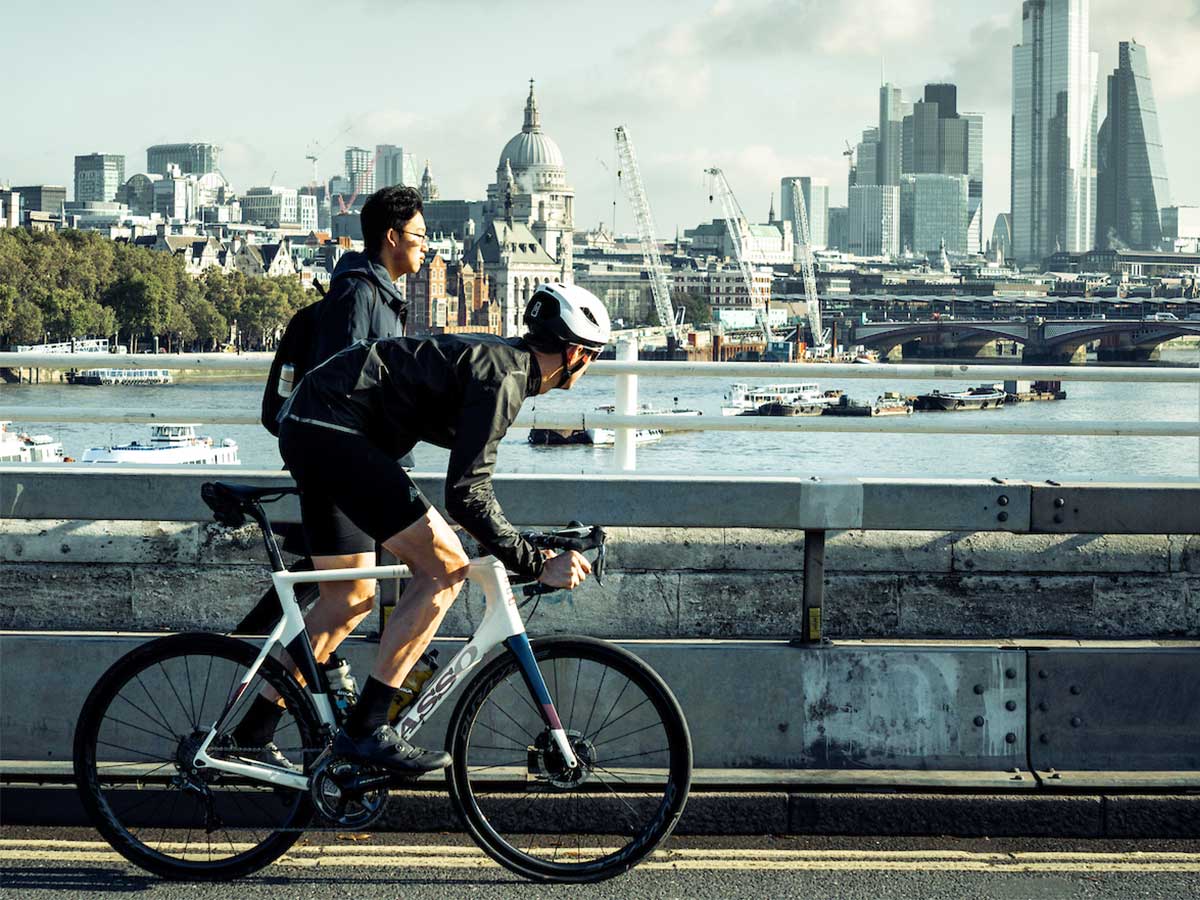 Cycling to work is one of the most rewarding activities you can do on a bike. In unique circumstances, 2020 saw a real boom in cycle commuting which we at Pedalsure are all about. If you commute by bike you'll be fitter and healthier, you'll save money and time, and you will be helping to save the planet. Don't just take our word for it, here's what happens if you commute by bike for a year.
The bikes, the setup, the clothing, the locks, this can all seem overwhelming for a first-timer, but everyone has to start somewhere. So here is our guide to how to get your feet off the ground in the cycle commuting world.  
Bikes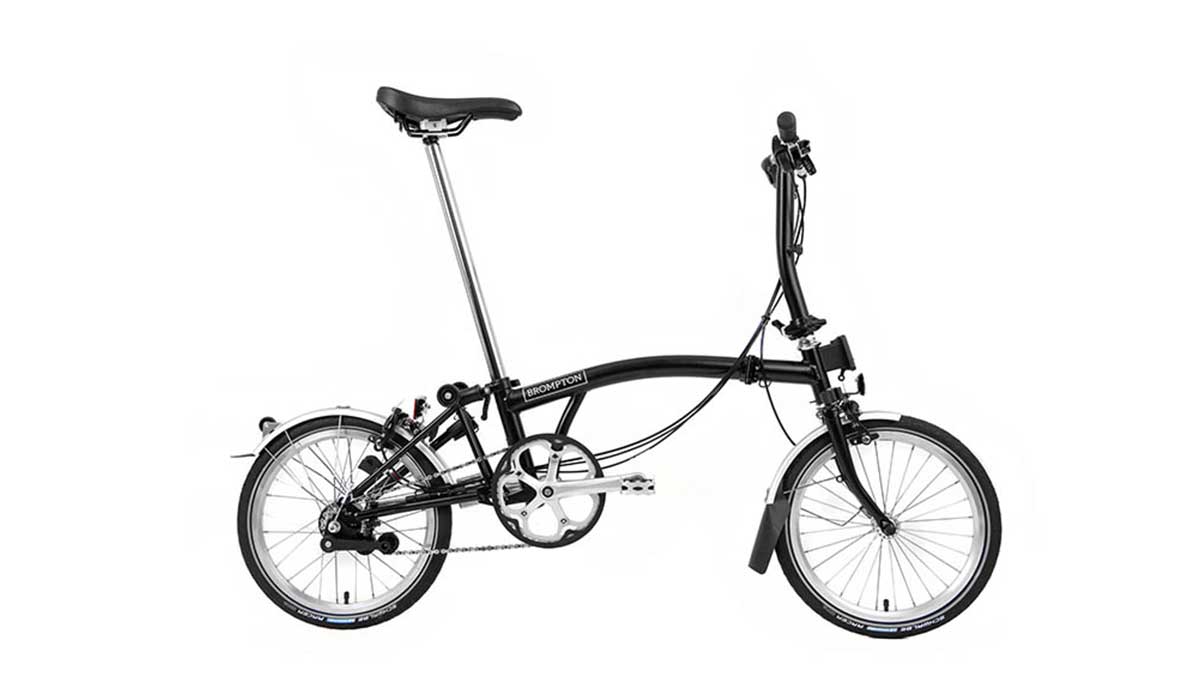 You can of course commute on any type of bike, but some commutes lend themselves to different styles of riding.
If you're already a competent weekend cyclist and prefer to be on a road bike at all times, this is a great option for long commutes. Lightweight and quicker than other bike types, a road bike is a great option if you want your commute to complement your training. Of course, you will have to be decked out in cycle gear.
A hybrid bike is also a great commuter option. To the outside eye it looks a bit like a mountain bike with a road setup. Flat bars and a more upright position than a road bike, a hybrid is a perfect option for a first-time rider and commuter. They combine the stability of a mountain bike with the speed of a road bike, so their versatility makes for a great all-round ride. With slightly bigger tyres too, if your commute has an off-road section, these are ideal.
Folding bikes like the ever-popular models made by Brompton are ideally suited to city riding. If your commute is a combination of cycling and train travel, there is no better option than a folding bike. Simply ride to the train station, fold the bike up and board the train, then unfold and ride to work at the other end. You can even store your bike folded up under your desk.
Electric bikes are a great option for commuting too. If your commute is going to be quite long and you feel like you might tire out on a road bike, or if you're concerned about sweating through your work clothes, an e-bike is the perfect alternative. The bike will assist you so your ride in to the office is easier. Good for fitness and the environment, an e-bike will stop you reaching for the car keys.  
Bike setup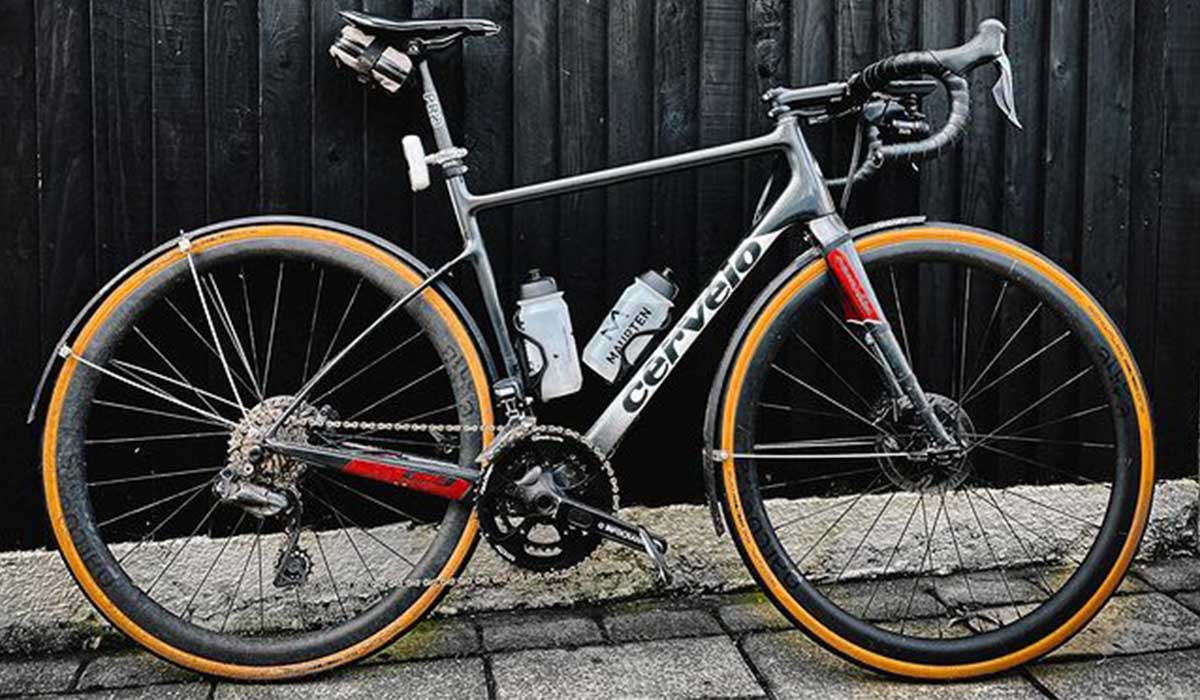 Once you have your bike it's time to get it ready for the conditions. In the UK you can get all the seasons in one day, so you need to make sure your bike is ready for anything. Mudguards are crucial for a commuting bike. They will not only stop you from getting sprayed with mucky water, but they also prevent the bike from getting covered in corrosive road grit. This means that you won't have to clean it as much, and the bike's components will stay healthy for longer.
Wider tyres are also a great addition to make your ride in a little more comfortable. You will also need to think about luggage. Will you commute with a rucksack or use a pannier? If so, make sure that your bike has the correct mounts for the bags you want to use.
Clothing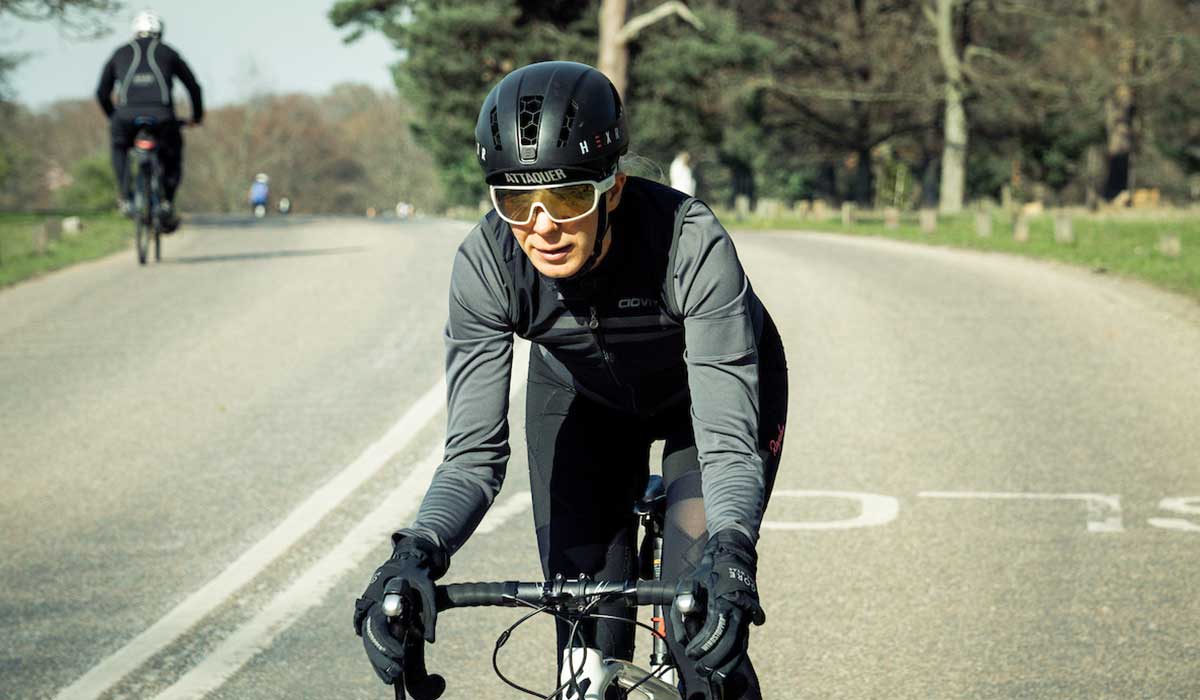 Dressing practically and for the conditions is as important as how you prepare your bike. If you commute in the city on a folding bike, you may prefer to ride in casual work gear. If your commute is a long road ride, dress for this in bib tights, jerseys, jackets, etc. It is especially important to make sure you're ready for wet weather. Even if you have a sunny ride in, keep a coat at work for the ride back because you never know when the heavens might open.
Work clothing is equally as important. Make sure your office has shower facilities before you decide to do a mammoth road ride in. Keep spare clothes at the office like socks, shirts and underwear so that you're not caught out by forgetting a vital piece of clothing.
Planning ahead
Deciding on a route and schedule is key. As a first timer it might be easier to commute two/three out of five days a week to start out. That way you can see how riding will affect you. If you're loving it, you can start to ride every day. Use route planners like Google Maps to research the roads that you will ride in on. Choose roads with bike lanes and make sure that the ride is achievable. To test this, we advise you do a casual ride on the same route the weekend before your first commute. This way you can see how long the ride will take and learn what to do at crucial junctions.
Staying safe
Safety is a concern that many commuters have and one that prevents some from ever getting on a bike. However, cycle commuting can be one of your safest options when you know how. A crucial element of this is bike lights. You'll need a powerful white front and red rear light at all times to make sure you stand out. Always keep a charger at your place of work so that you aren't caught out by a dead battery. A combination of these powerful lights with some hi-vis clothing is bound to keep you safe. Confidence and knowledge of your rights and traffic laws are also key things to scrub up on before your first commute.
Bike locks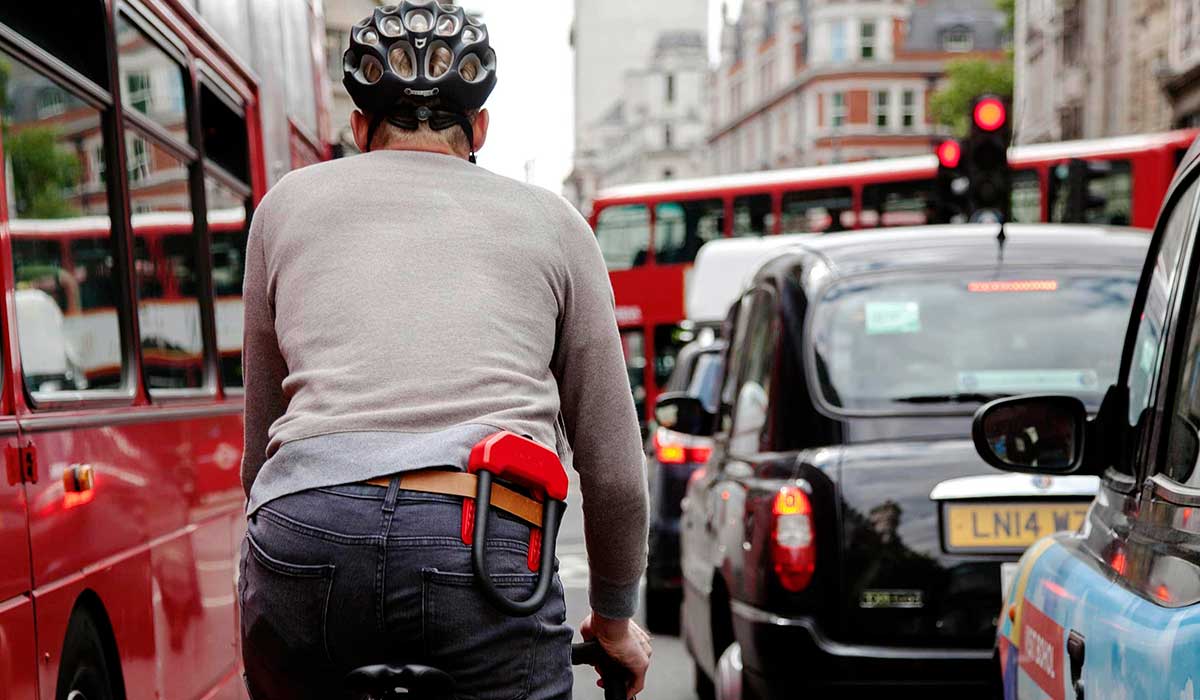 No matter what sort of bike you ride, it's best practise to be over cautious when it comes to bike locks. Invest in a solid lock and learn how to use it. This means using a combination of D-locks and cable locks to securely fasten your bike to an immovable object. To be super safe remove your quick release front wheel, place it next to the rear wheel and put the D-lock through both to secure to the bike rack. For a more detailed look at bike locks, take a look at how you should lock your bike and we've also put together some top tips to stop your bike getting stolen.
---
Commuting to work can be incredibly beneficial to our physical and mental wellbeing, rider ability, mood and alertness at work. For more commuting advice from Pedalsure check out 10 Top Commuting Tips For Cyclists. It is never too late to start commuting to work on your bike, so grab your trouser clips and your brightest lights and join the wave.
Before heading out on your first commute, it is worth looking at our cycle insurance policies. Pedalsure can insure all of your bikes and accessories and cover them even in your home. The fact is, you won't find many of the things we cover in your typical home insurance policies.
Taking out a policy with us means that your bike is protected in cases of bike theft and damage when your bike is stored at the office. Pedalsure can also protect you, your bike and your accessories in mass participation events and races, in cases of personal injury, personal liability and when you are travelling abroad. Getting yourself set up with a Pedalsure policy is something you only have to do once a year, but you benefit from on every ride.
#BikeIsBest