Gravel riding has seen its popularity grow in recent years, especially here in the UK thanks to our large network of interlinking bridleways.
With many routes in rural areas that take a rider out of the monotony and potential danger of riding on the roads, gravel riding is ideal for adventurers who want something different out of the sport. Racing, exploring, training, views, this discipline has it all. But how does a rider get into it? Well, it may just be easier than you think. Here is our guide on how to get into gravel.
Looking to find out more about dedicated gravel and mountain bike insurance to help protect you and your bike? Have a look at what our gravel and mountain bike insurance covers.
You may also be interested in:
---
Explore and research your area
A good place to start with gravel riding is a map or an app like Komoot. This way you can begin searching out for bridleways and byways local to you and link them together to form a route.
It's important to remember that not all of these tracks will be perfectly manicured gravel routes and that you'll face a plethora of different challenges in terms of surface. Begin by planning a relatively short first ride and remember to have fun.
Use a reliable off-road bike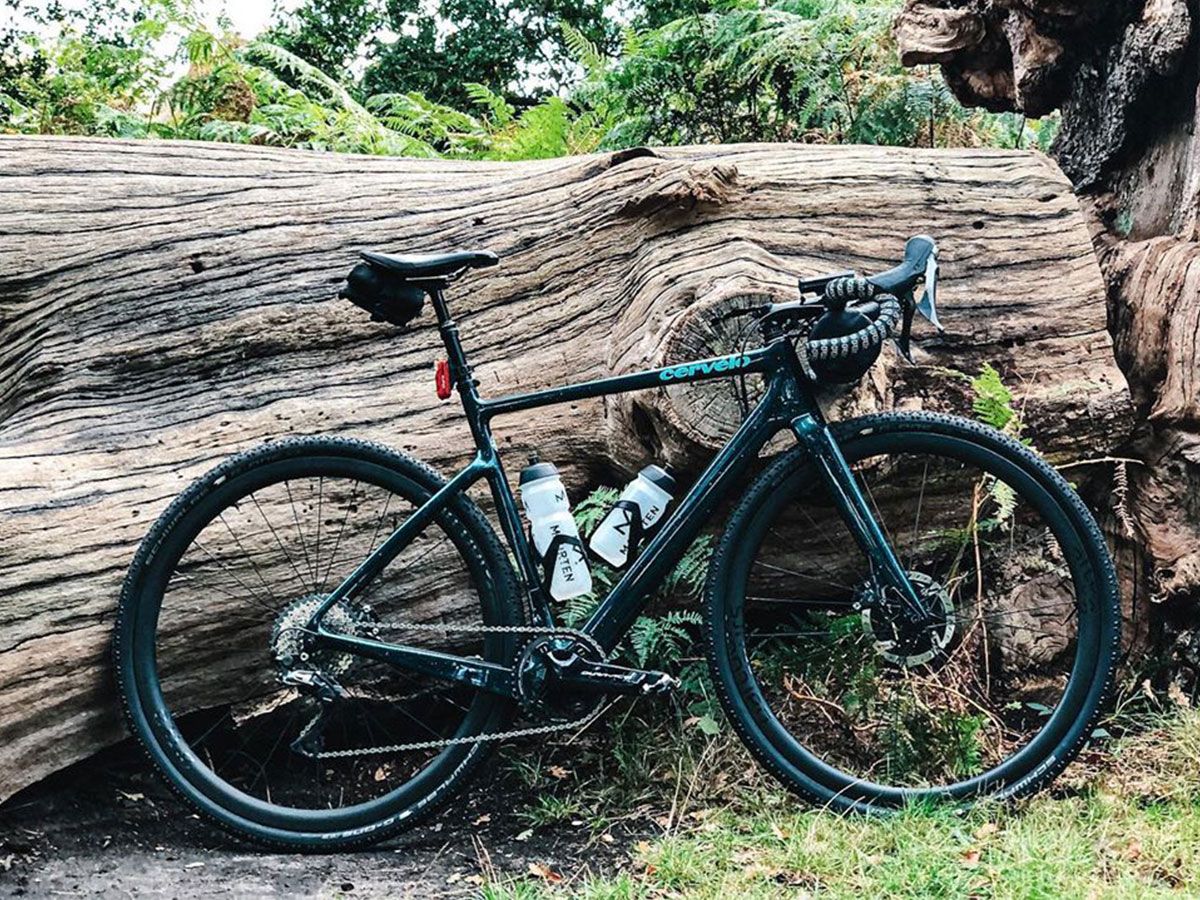 Your bike needs to be able to withstand the terrain it will be used on so a reliable off-roader is essential. Ideally this would be a purpose-built gravel or cyclocross bike. The geometry isn't significantly different so if you come from a road background hopping onto a gravel bike should be familiar.
Remember, these bikes can do it all, can take a range of tyre widths and have plenty of space for luggage, the freedom is yours. As you'll see next though, the type or model of frame you choose isn't necessarily the most important thing to focus on.
It's all about the tyres
Wheels and tyres are the most important part of a gravel bike. They are essentially your bike's suspension and depending on the tyre choice, can offer a rider more grip and bump absorption. If you come from a mountain bike background, a 650B wheel will feel familiar; similarly if you are a road cyclist, sticking with a 700c wheel will not feel too different from what you're used to.
The most important thing to remember is it's all about the conditions. Learn which pressures work for the surfaces you ride on and experiment with the tread pattern and tyre width. Wider tyres and heavier treads are well suited to aggressive terrain, whereas running a fine tread with slightly higher pressures will fly across fine gravel and dusty surfaces.
Focus on comfort
One of the best things about gravel riding is there is no dress code. Whether your preference is a baggy top or tight jersey, MTB shorts or lycra, it doesn't really matter how you dress as long as you're comfortable. The same goes for things like pedals, shoes and helmets, although we would recommend erring on the off-road style here.
It's equally important to look after your comfort off the bike, and by extension, improve your riding when you are on the track or trail. Riding off road can be difficult. You'll need to put in a lot of effort, and you'll find yourself putting in many short sharp digs rather than holding a sustained cadence. A 50km gravel ride can feel like it takes much more effort than a road ride double its length. So, after a solid ride, focus on recovery – e.g. eat a protein-rich meal and relax – and do some stretching to avoid muscle fatigue.
Ride with others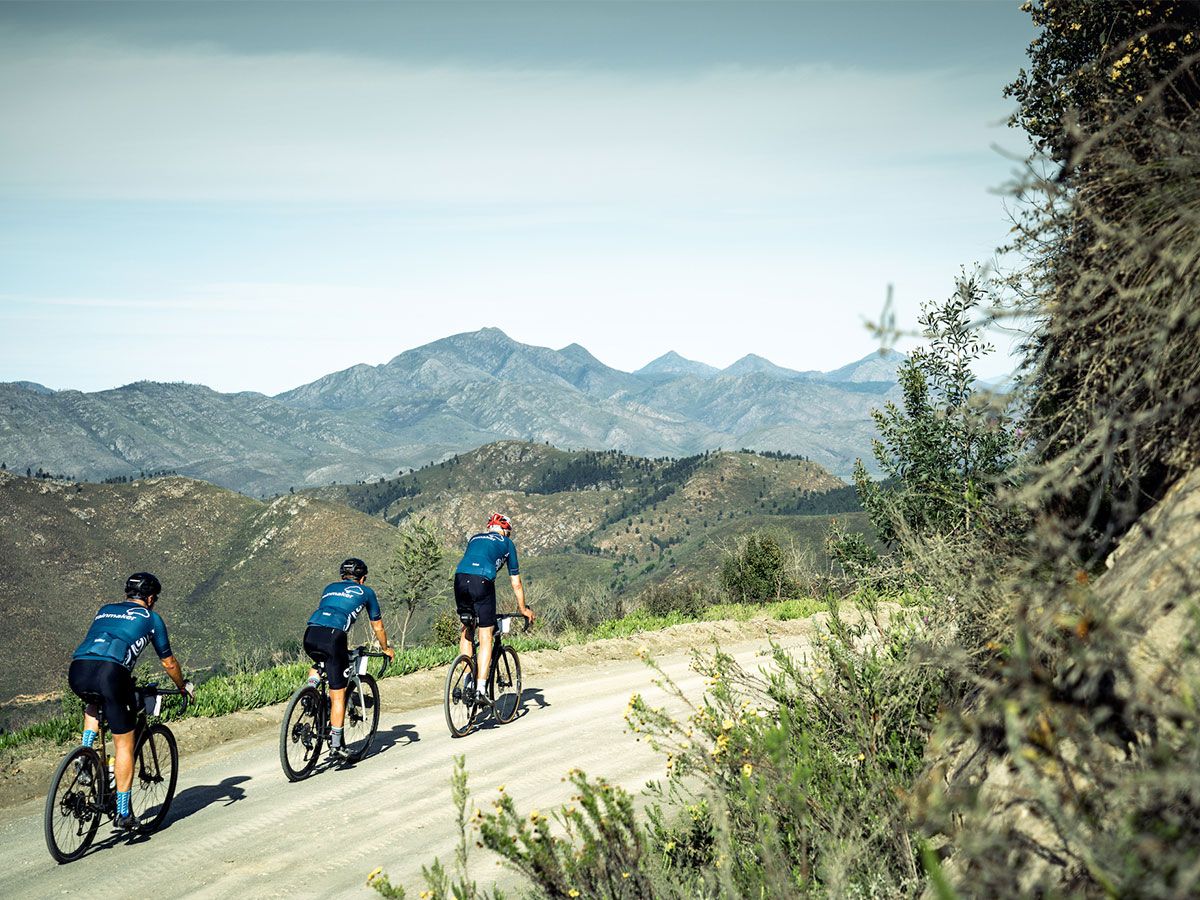 Riding with other cyclists in any context can have great benefits but especially as a first-time gravel rider. A more experienced ride partner can show you the ropes, help you map new routes and impart tips and tricks for riding on loose surfaces. It's also always worth having a partner to help you out if you have any maintenance issues.
Race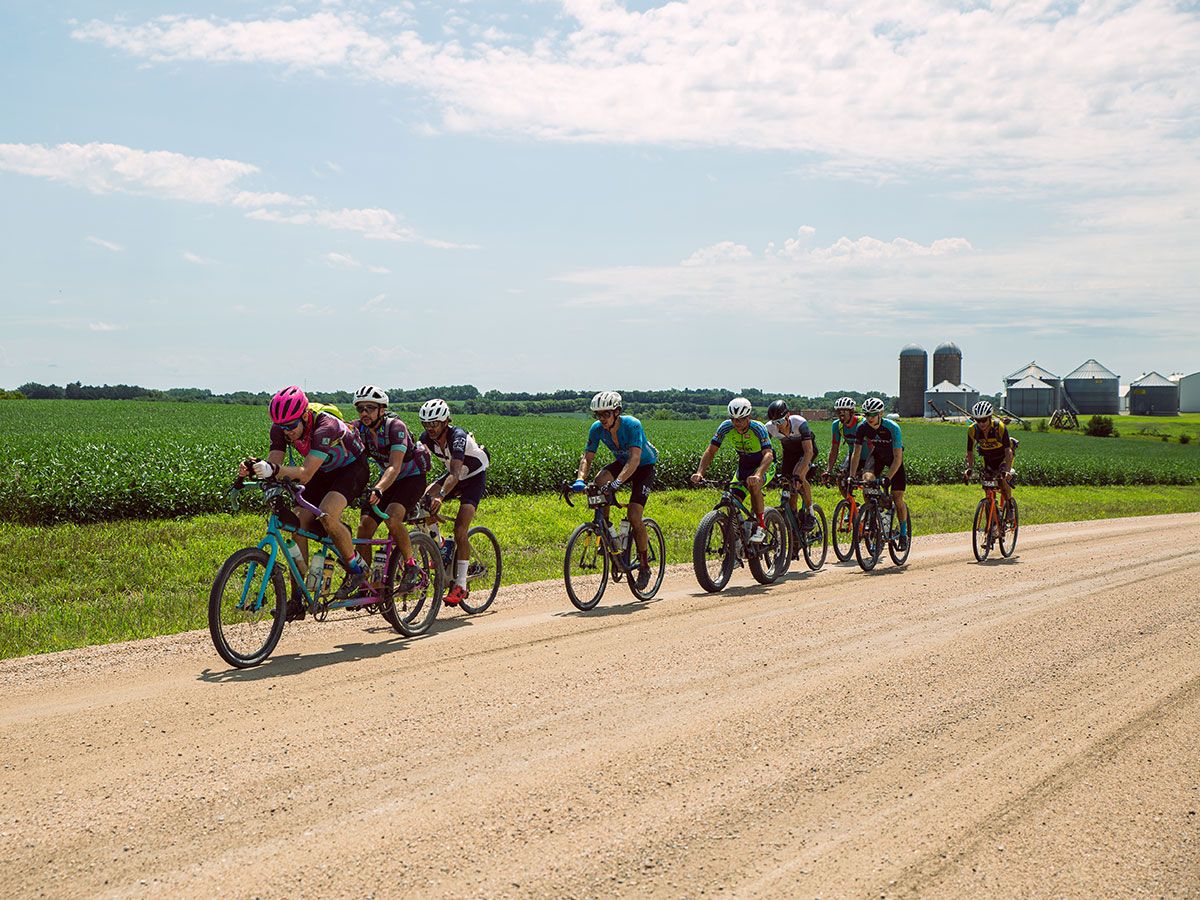 Racing is a great way to get into gravel. Gravel events are a lot like cyclocross races in terms of how accessible, fun and safe they are, so they're a great way to get a feel for the discipline. Unlike some other forms of racing, a wide range of abilities are always catered for so you can focus on what you want to get out of the event.
Gravel races and sportives are becoming ever more popular and we even featured the Battle Gravel Autumn 100 in our 8 Best UK Sportives For New Cyclists. What's more, with Pedalsure there's one less thing to worry about as our cycling insurance covers you in races.
Riding on gravel is one of the most freeing and exhilarating ways to enjoy the bike and will have positive effects on all your riding. That's the thing about mixing up your disciplines – you'll quickly find that you're developing transferrable skills that will improve every day on the bike, from mountain bike to riding on the road.
---
For long term protection for yourself and your bike while out on the trails, it's well worth considering cycling specific insurance. The fact is, you won't find many of the things we cover in your typical home insurance policies. Pedalsure can protect you, your bike and your accessories in mass participation events and races, in cases of bike theft, personal injury, personal liability and travelling abroad. Getting yourself set up with a Pedalsure policy is something you only have to do once a year, but you get the benefit with every ride.
Need something to lock your bike up with when you're out and about? You can now get a diamond-rated Hiplok DX D-lock worth £79.99 for just £30 with any new insurance policy, just one of many ways we protect both you and your bike.