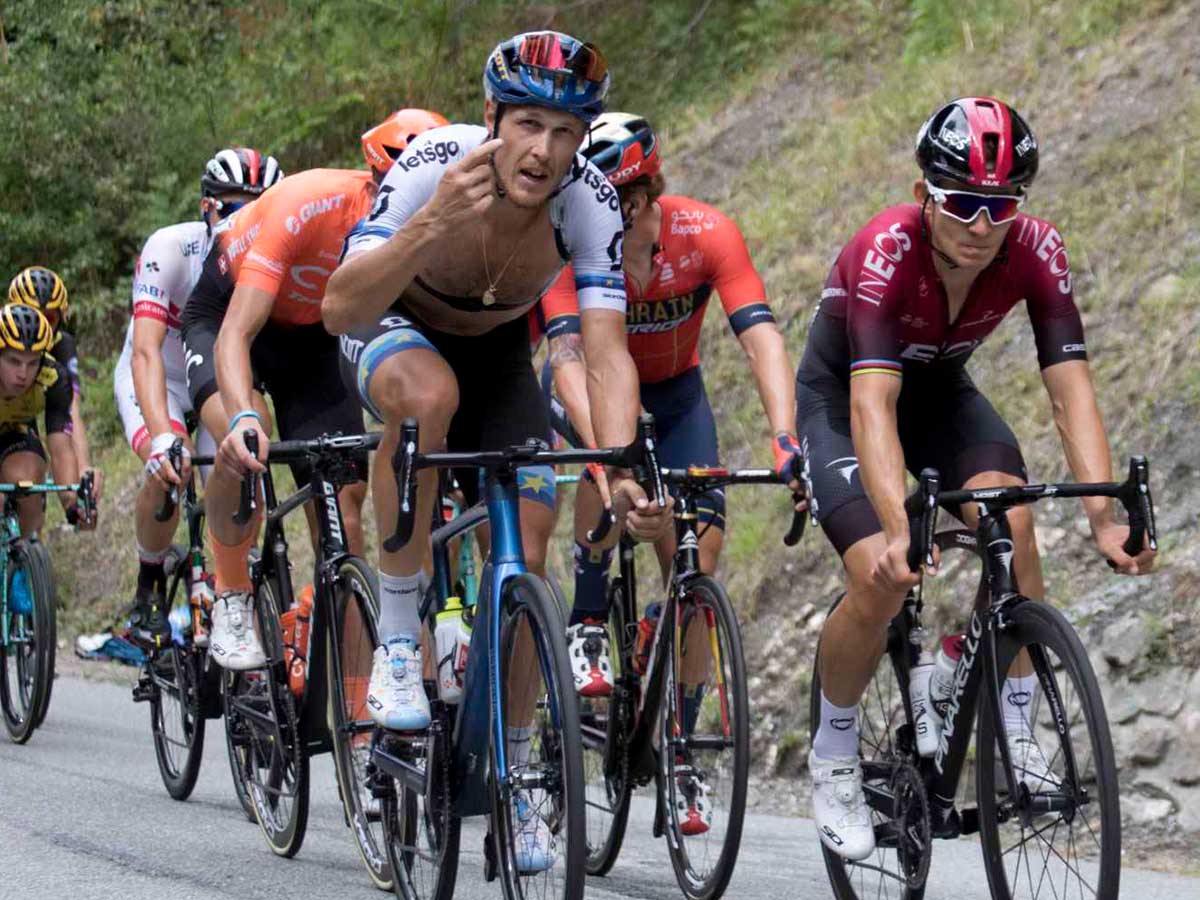 Published: June 2021
Cycling's biggest race, the Tour de France, is upon us and that means three weeks of watching the world's very best strut their stuff. It takes a lot to be a professional cyclist though. As well as the obvious years of training and dedication that go into just turning pro, there are a few other things that Tour de France cyclists do that amateurs don't.
---
Chucking water bottles away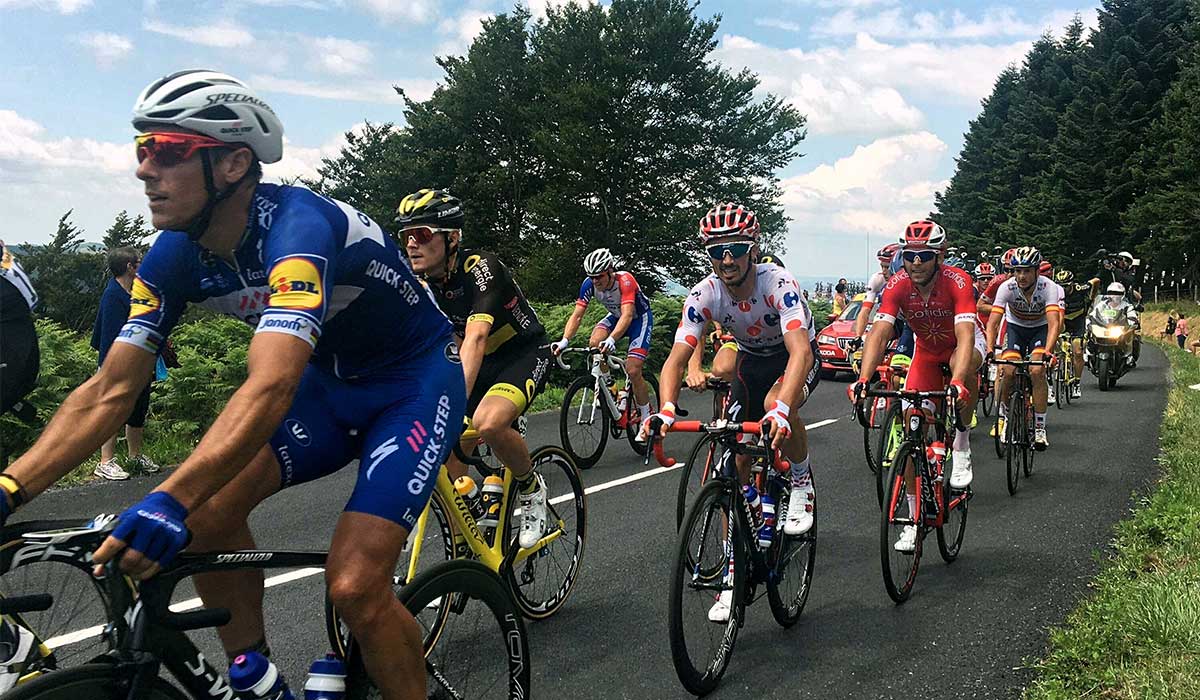 When the pace starts to ramp up in anticipation of the crucial part of a stage, you will see riders tossing their water bottles from their bikes. Although a contentious issue over the past few months, these often double up as souvenirs for lucky roadside fans. But the reason they're thrown away is simply because every gram matters in the Tour de France. Squeezing out the contents of a bottle or ditching it altogether shaves some valuable weight from their bikes which could then make a difference on a climb or final sprint. As everyday cyclists, we can't do this as we need that fluid for fuel and unlike professional teams, we can't afford to grab a new water bottle every time we leave the house.
Littering… in certain places
You will also see riders emptying their pockets of gel and food wrappers at certain points of each stage. Fear not, the riders aren't showing their displeasure for the local council by mass littering. No, they do it all at the same time over the length of a kilometre in a designated zone so that the rubbish can be easily collected rather than being strewn across the pristine French countryside. It's a fair compromise reached between a race keen to protect the local environment and riders who don't want to carry their sticky trash all day. ATTENTION! (Yes, we feel like this should be in bold) as everyday cyclists, we should not litter at any point on our rides. Find a bin or take your wrappers home with you and dispose of them there.
Lunch is served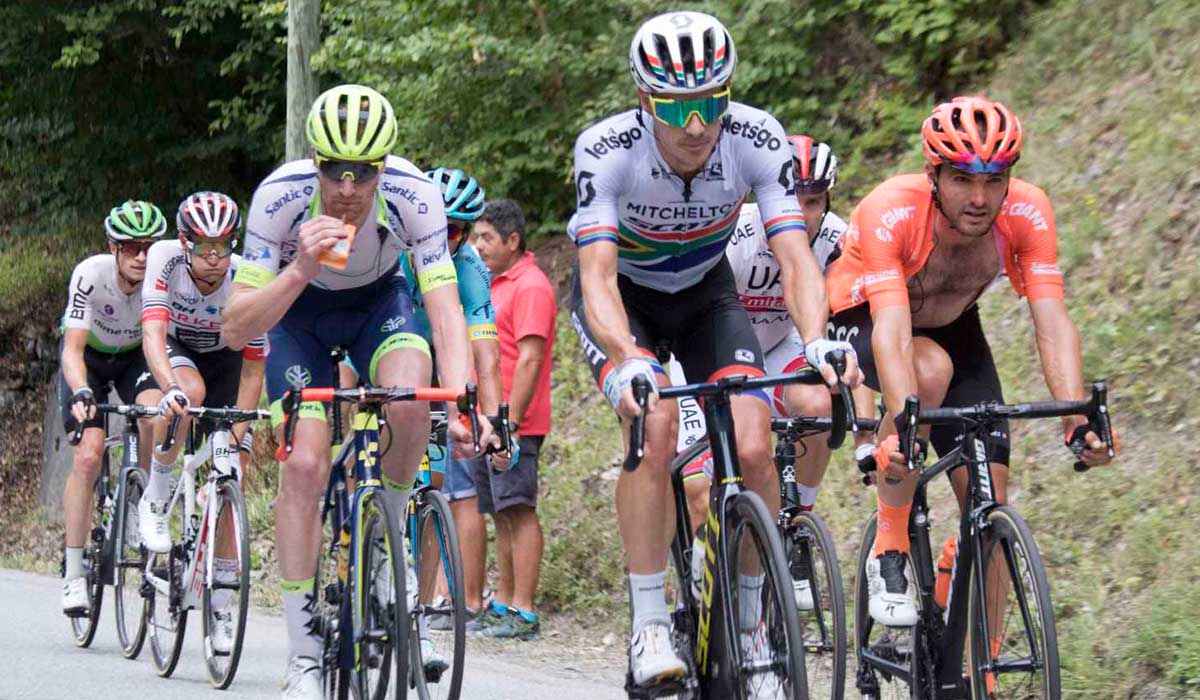 Another designated area on each stage is the feed zone. Tour de France cyclists burn up to 7,000 calories a day so replenishing these stocks is a huge deal. Race nutrition is one of the most important considerations for any rider hoping to perform consistently over three weeks. Therefore, it's crucial a rider doesn't skip lunch as the effects of a calorie deficit could be race ending. The peloton get their mid-stage 'meal' via a soigneur (or helper) positioned in the feed zone or zones, depending on the length of the stage. The team helper will stand by the side of the road and dangle a musette bag full of lunch in front of their rider for them to then grab hold of. This trust exercise sounds simple enough but can be nail-biting to watch. It's probably best not to try this with a friend – just take food with you or purchase it along the way.
Relieving oneself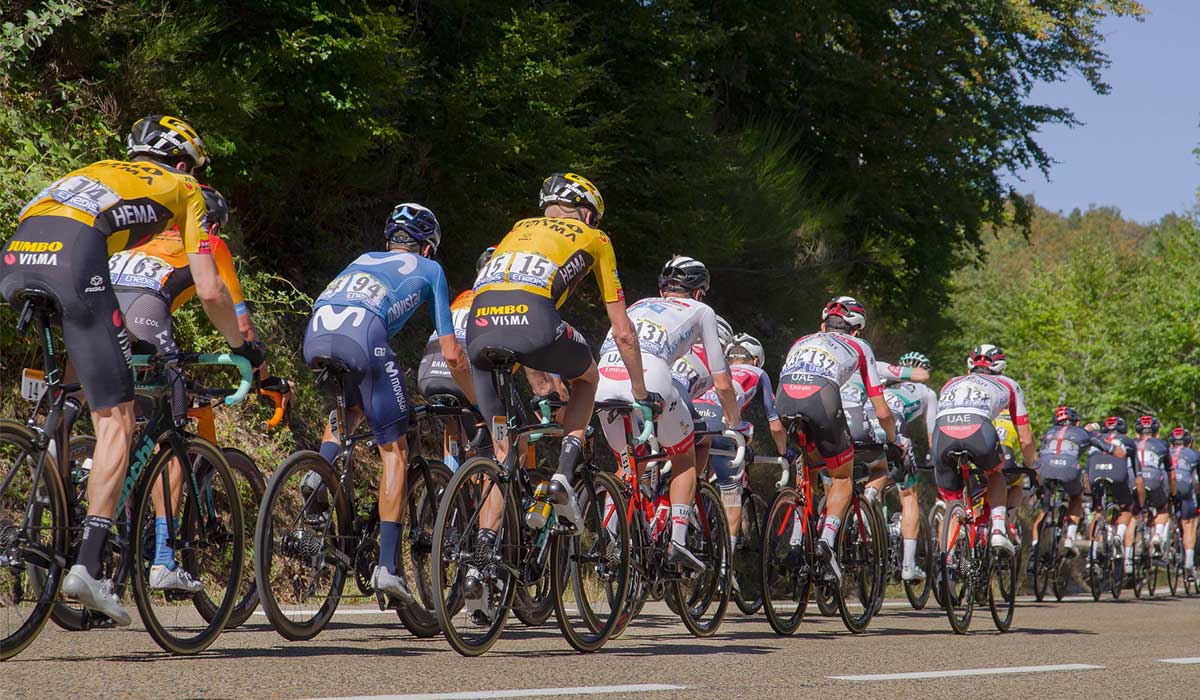 Possibly one of the most common questions for professional cyclists is how you answer the call of nature when you're racing. The most important thing is not to do it in public – a rider can incur a fine if they're spotted. However, there is safety in numbers so if enough of the peloton need a comfort break, they will pull to the side together and relieve themselves. This mass pause is often a sign that the day's breakaway has been formed and the peloton are happy with it. Cue a flustered cameraman panning away from the side of the road and a quick jump cut to an aerial view of a beautiful chateau. We hope it's pretty obvious that this is one pro ritual we should not replicate.
Newspapers down their jerseys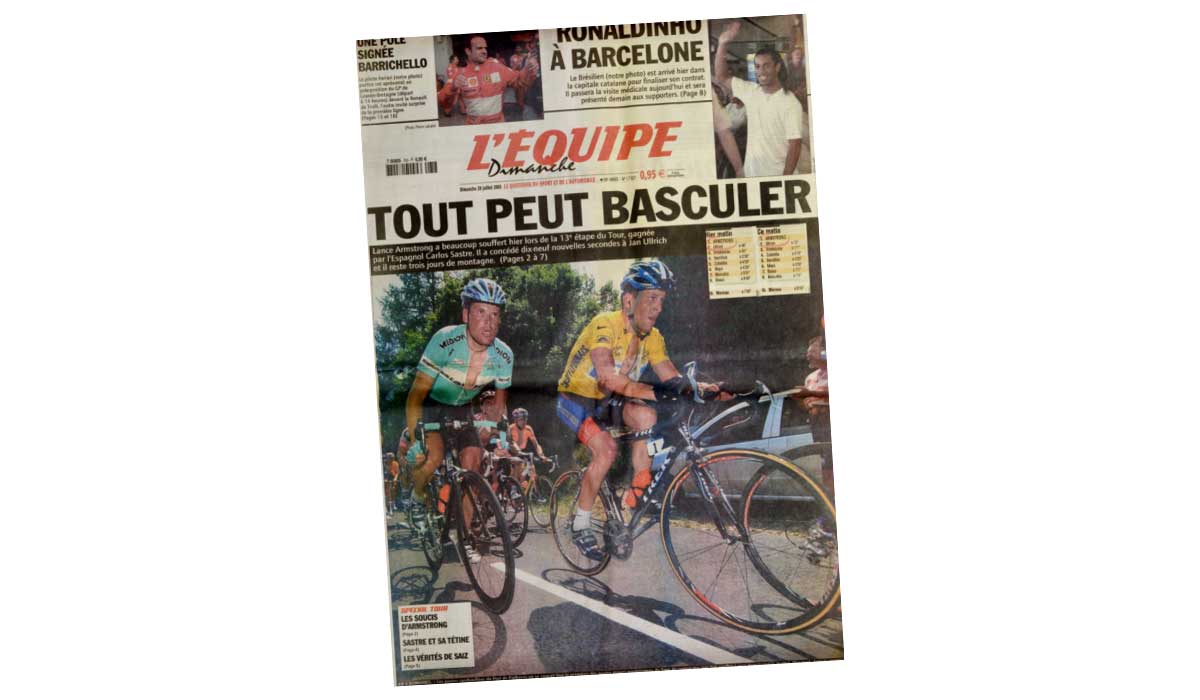 This is perhaps one of the strangest sights at the Tour de France. When cresting a mountain pass you will quite often see riders pick up a newspaper from their soigneur and stuff it down their jersey for the descent. You would have thought that with all the developments in apparel they'd not resort to such an 'olde worlde' method of wind protection. However, getting a padded jersey from your team car, putting it on while still riding, only to strip it off at the bottom of the descent is far more hassle than it's worth. The newspaper technique is a stress-free and effective way of keeping the wind off the chest on a long descent, and it's a nice throwback to cycling of old. For casual cyclists it's much easier to stop by the side of the road to don another layer if it gets chilly. Although do bear this one in mind in case you get caught out in a freak summer rainstorm – it might just come in handy…
Loading up their jersey with water bottles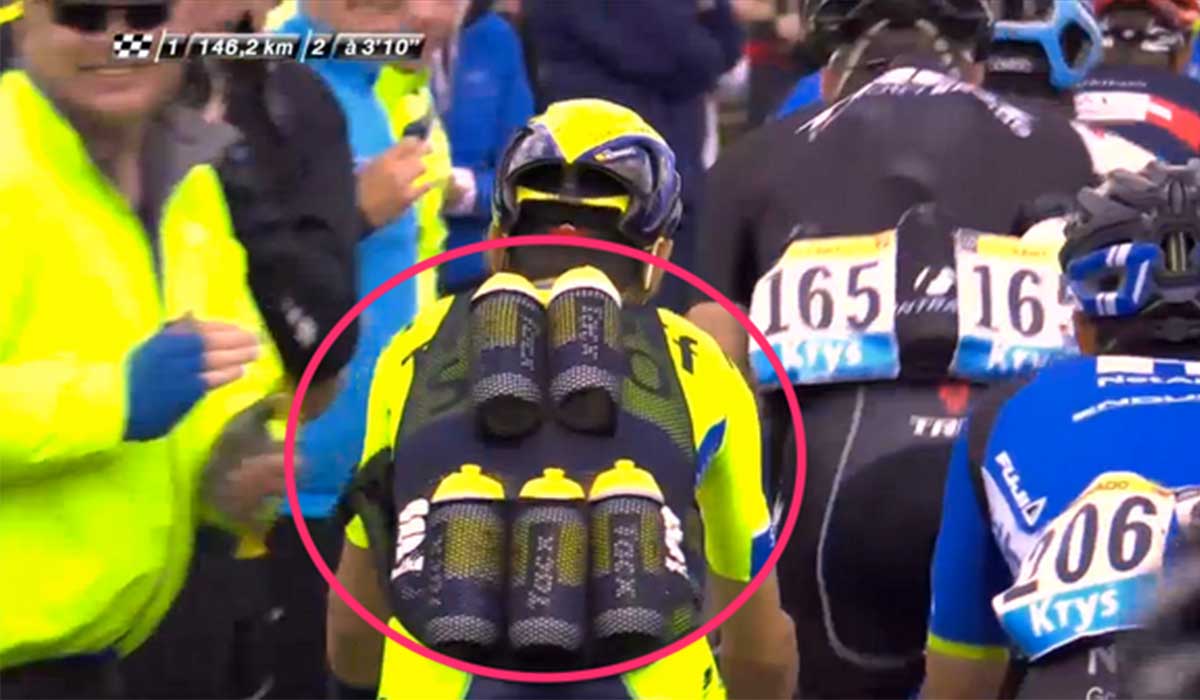 With so many riders in the peloton and dozens of team cars in the convoy, it would be chaos if every rider was constantly dropping back to collect their own water bottles. Instead, one domestique (support rider) will head back to their team car and quite literally load themselves up with bidons. They will start jamming bottles into every single little nook and cranny they can find down the back and front of their jersey. The sight of them then riding back up to their teammates looking like a lumpy Michelin man is quite something.
---
Pedalsure can protect you and your accessories in mass participation events and races, in cases of bike theft, personal injury, personal liability, during events and abroad. Most of what we cover you won't find in your home insurance policies. Avoid dropping the ball on this one and follow our quick and easy quote process today.