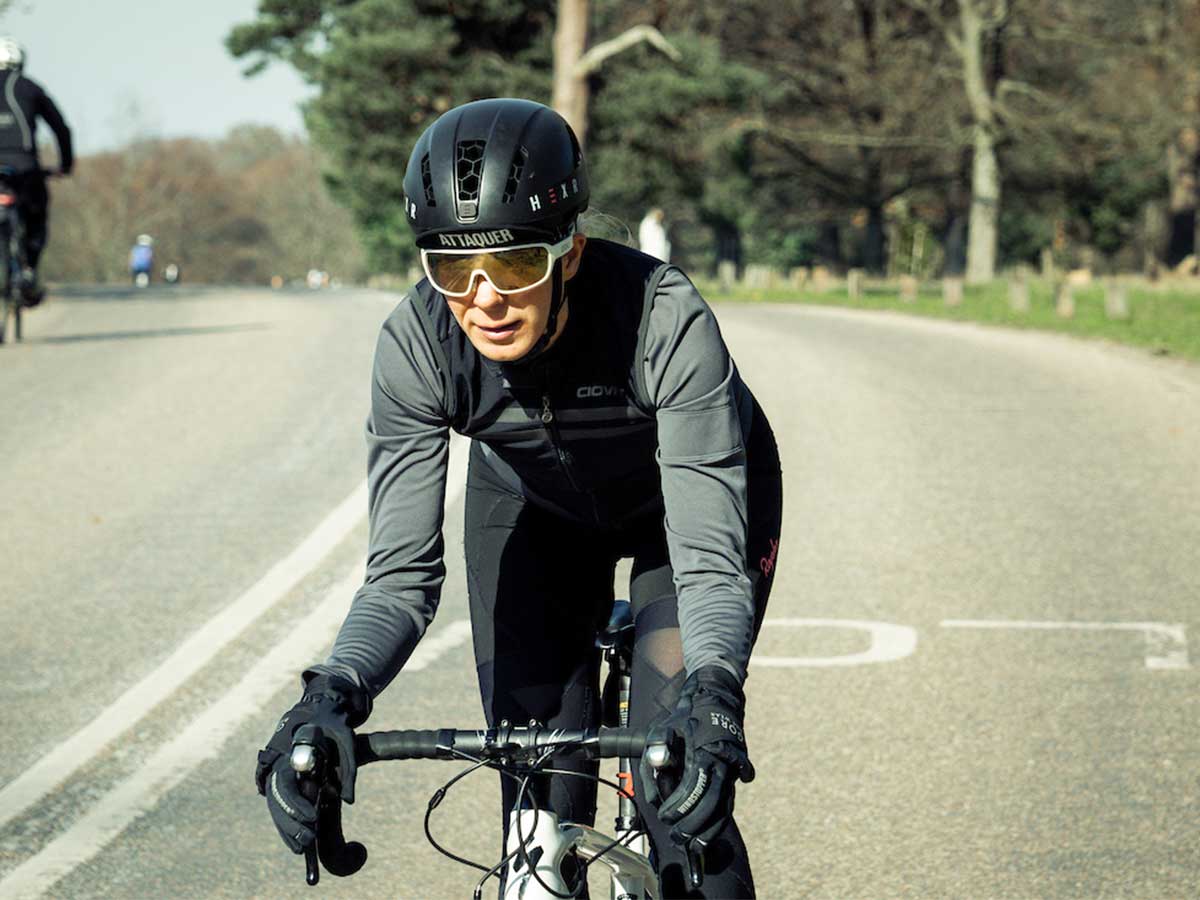 Confidence is key in cycling and unlocking this will make you a better, safer rider. Not only that but it will also make your cycling experiences more enjoyable as you'll spend less time worrying while on the bike.
Perhaps you're nervous to try clipless pedals, get the heebie-jeebies on descents, are apprehensive to ride in traffic or just can't make the distance, here are some tips to build your confidence on the bike.  
---
Kit up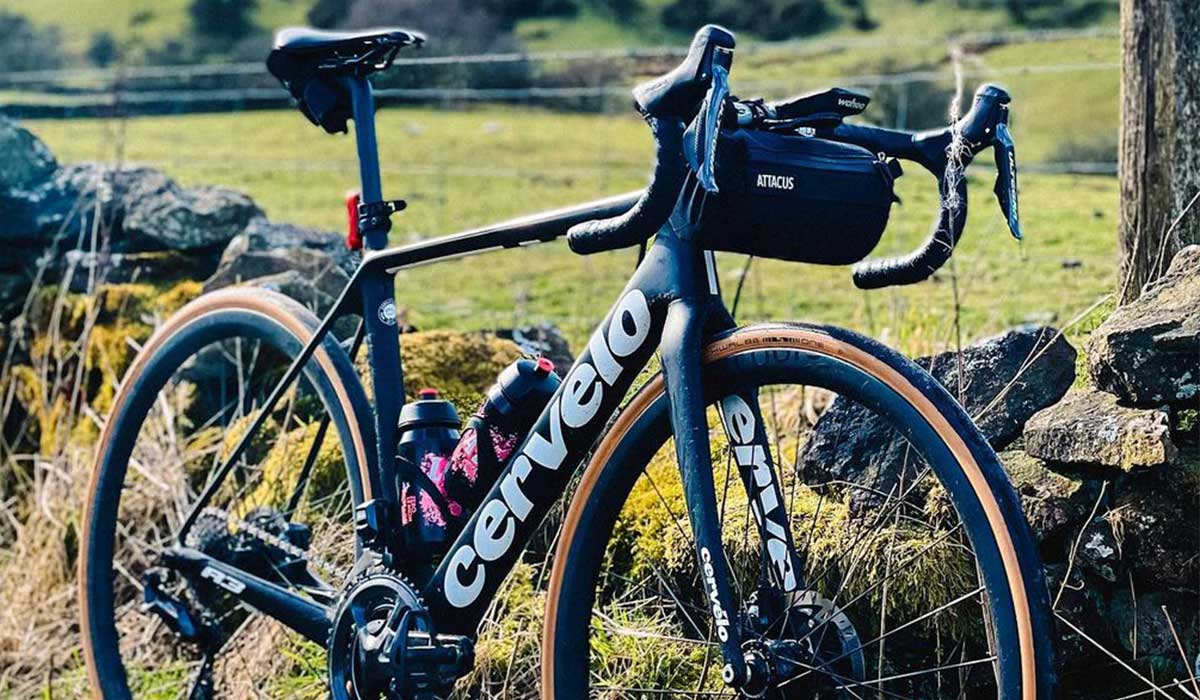 Let's start with the obvious: wearing the correct kit is super helpful when it comes to boosting confidence. Firstly, a properly fitted helmet is crucial for safety and makes you feel a little more protected. Whether or not you're a commuter cyclist, reflective kit, bag covers, and powerful front and rear lights are must-have items, ensuring you and your bike are safe and seen by other road users.  
Choose your route and time carefully
Building your confidence gradually is key when it comes to cycling. If you chuck yourself in at the deep end and have a negative experience straight out of the gate, it could affect you for years. That's why riding on smaller roads at a quiet time of day is crucial when starting out. The same is true for getting more confident on descents. Choose a shallow hill local to you and incorporate it in a ride loop. Before too long you'll know it like the back of your hand and will begin developing your skills in earnest.
Make sure to check out 8 Essential Skills Every Cyclist Should Master for a guide on the areas you should be focussing on. Less stress and more focus on the basic skills.
Plan your ride
You will be better equipped for what is ahead if you know what you're doing and the challenges you'll face on your ride. By planning a local route, you will be able to gauge where you can rest or turn on the speed. You'll also be able to break the ride down into manageable chunks in your head. This way your apprehension about distances will be converted into motivation as you internally tick off your checkpoints.
Know your bike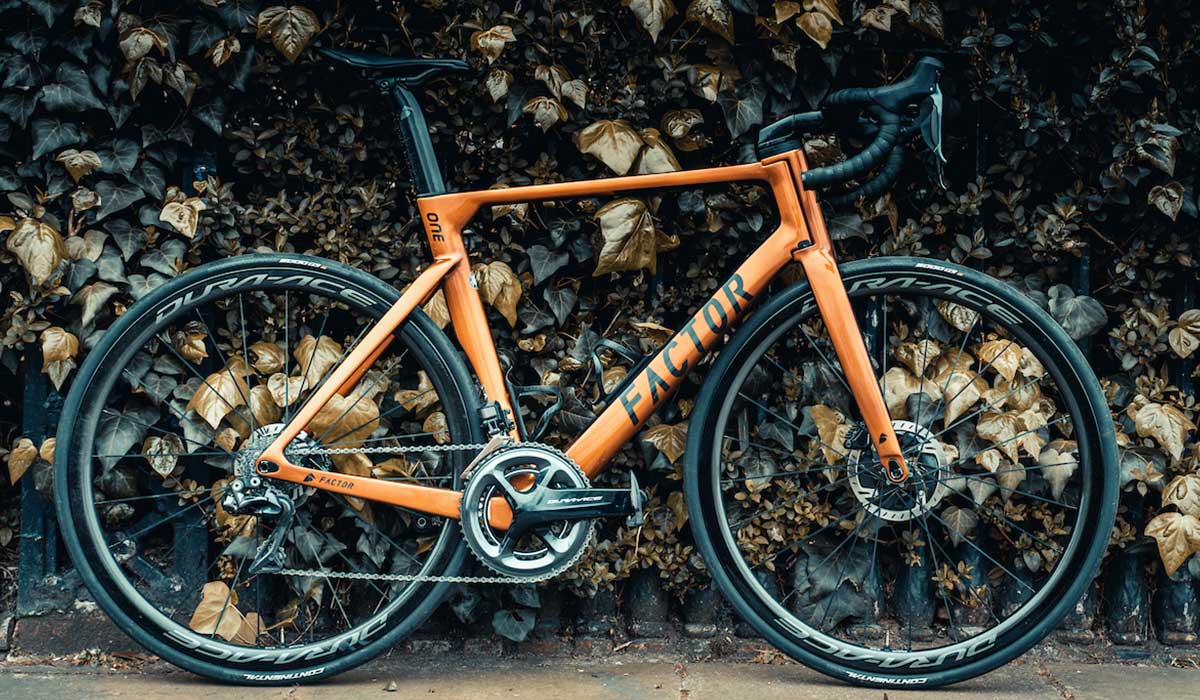 A common worry is not knowing what to do if you're forced off the road and have to do some ride saving maintenance like mending a puncture. If you're worried about these potential eventualities, you should aim to learn just enough bike maintenance to help you complete a ride.
To keep you from worrying constantly about every lump and bump out on a ride, our guide on 8 Maintenance Tips Every Cyclist Should Know is a great place to start.
Ride with friends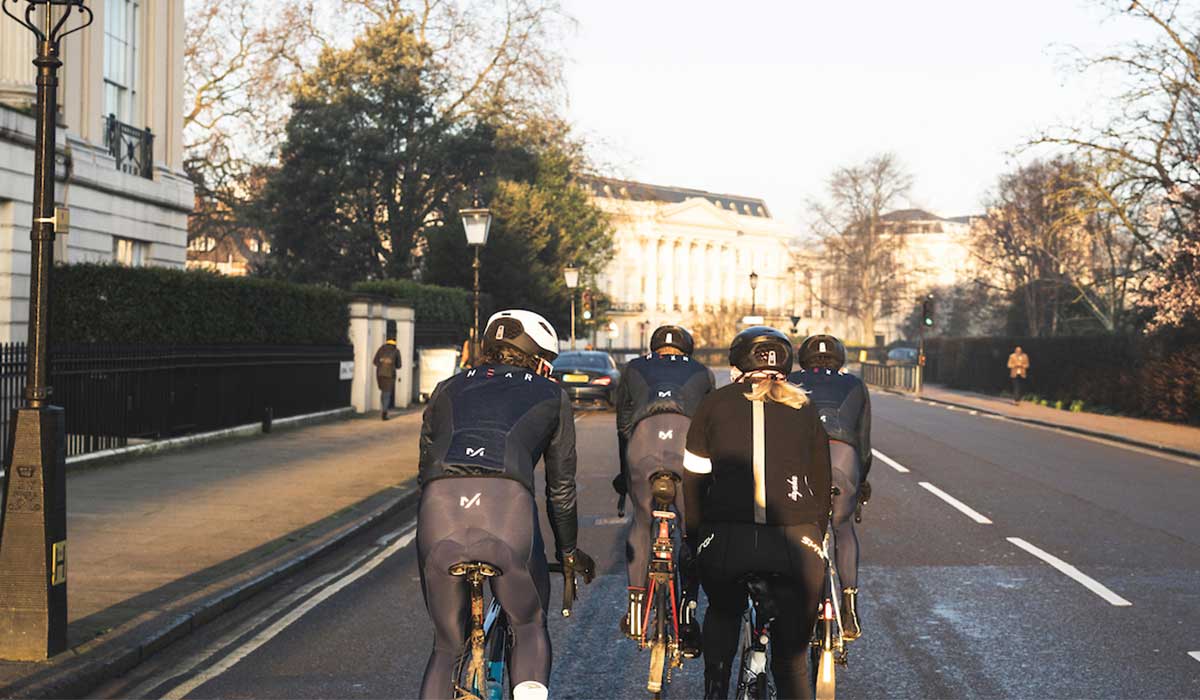 Riding with mates as part of a group or with a local club can be daunting at first but so much can be learned. Clubs like to group similarly skilled riders with a more experienced ride leader on club runs. This way you can learn together as well as building essential skills like how to cycle safely in a group. Useful skills such as the daunting experience of riding in traffic become far easier in a group – safety in numbers. Read about this and more in 10 Reasons To Join A Cycling Club.
Talk about your worries
Sharing your worries and issues is paramount when it comes to building confidence. Every cyclist has gone through similar periods of anxiety when starting out in the sport and it's important to remember this. When you're with a club it's very likely that someone you know has had a similar issue at some point in the past. By sharing your issues, you'll find a weight is taken off your shoulders and it allows other riders to impart their knowledge. One day you'll be equipped to do the same.
Be patient
Building confidence on the bike can take time. Work on your skills and keep them in mind on each and every ride you do. If distance is your worry, gradually increase the volume and rate at which you ride, but don't try and do too much too soon. Cycling should be safe and enjoyable so if you feel like sections of your rides are scaring you or are too strenuous, scale them back a bit and focus on enjoyment.
Get insured
Our last confidence boosting tip is to take out a cycling-specific insurance policy. Fears such as crashing and damaging your bike or being involved in an accident with another road user are natural stressors that can prevent someone from taking up cycling. However, cycle insurance policies cover everything from bike theft to personal liability and having this protection while on your bike means there will be far fewer things to worry about. Think of it like a crash helmet for you and your bike. It will boost your cycling confidence knowing that if anything should happen, you are covered.
---
As well as boosting confidence, our policies have many other benefits. The fact is, you won't find many of the things we cover in your typical home insurance policies. Taking out a policy with us means that your bike is protected in cases of bike theft and damage.
Pedalsure can also protect you, your bike and your accessories in mass participation events and races, in cases of personal injury, personal liability and when you are travelling abroad. Getting yourself set up with a Pedalsure policy is something you only have to do once a year, but you benefit from on every ride.