We love riding bikes but we're also aware that most of the time the only thing protecting ourselves from injury is a polystyrene foam helmet. Accidents happen and injuries can follow. Would you consider additional peace of mind in the form of protective cycling clothing?
It's been a feature of motorcycling for decades and something mountain bike riders are accustomed to - at least in high speed disciplines like downhill. But what about regular cycling on the road - could we see cyclists donning body armour for their commute into work? Sounds a little far-fetched when you think of traditional body armour but with recent advances in clothing technology it may not be far away.
British clothing brand ArmaUrto is one company pioneering this new technology, manufacturing protective cycling clothing for all types of cyclists. We caught up with Chris Battin, founder of ArmaUrto, to find out more about the technology and the benefits of impact protection for cyclists.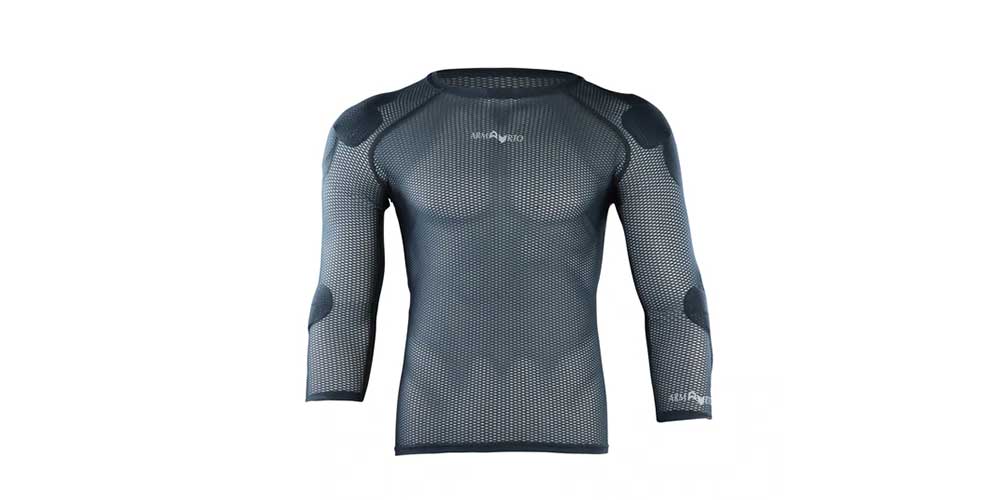 Hi Chris, thanks for chatting with us. Tell us about why you started ArmaUrto
"It was following a cycling crash where I broke several bones and suffered cuts and abrasions, a freak accident, one of those uncontrollables that can happen to anyone. It wasn't going to keep me off my bike so I thought it best to buy some protective road cycle wear should it happen again, and it did, but nothing existed to purchase that was suitable for road cycling. Meaning, protection that was thin, lightweight and not bulky but offered good protection in the event of a crash or fall."
How does the technology work?
"ARMA is a combination of 3 active polymers that goes hard upon impact protecting the impacted areas. The protective pads for the shoulder, elbow and hip dissipate the impacted energy across the pad therefore absorbing impact energy. The pads are super-thin at only 4mm towards the middle, tapering to 1mm at the outer and weigh around 40gms. Thin, soft, malleable, regenerative and fully washable, all of our ARMA pads are accredited to EN1621-1, an industry and world-first in protection."
How protective is your clothing?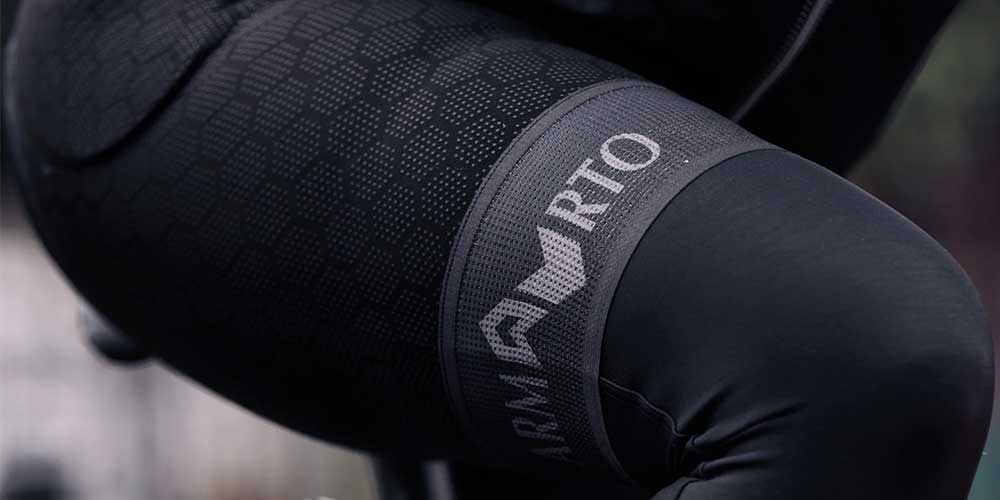 "All our range incorporates ARMA, pads that offer up to 80% impact protection to the impacted areas such as the shoulder, elbow and hip. Our VIPAR Bib shorts and IAR Protective Arm Warmers feature an abrasion reduction fabric, our aim is to make road-rash a thing of the past, we've all been there! Check out our sanding video on Instagram."
What is the most common injury cyclists suffer in a crash?
"We take our stats from ROSPA and Mintel. ROSPA, inform us that 40% of cycling accidents result in a head injury. To add, 40% is also the percentage for limb injuries. Shoulder, elbow, knee and hip are the most common injuries."
Which type of cyclist would be most suited to your clothing?
"Our range caters for all types of cyclists. Protective and reflective jackets for commuters, abrasion reduction and impact protection incorporated into Bib shorts. For the Road Daddy, Strava Striver and Adventure Seeker, we offer a range of Base layers that gives protection to the shoulder and elbow along with a range of Bib shorts to compliment. Add protective Arm warmers for those chillier days and a unique glove range to offer protection to the hand. For the MTB riders, we are soon to launch Knee and Elbow protectors to compliment our light weight, breathable wicking Base layers. Our Impact Pro Base layer range is worn by professional riders at UCI level."
Tell us about your partnership with Ribble Weldtite Pro cycling team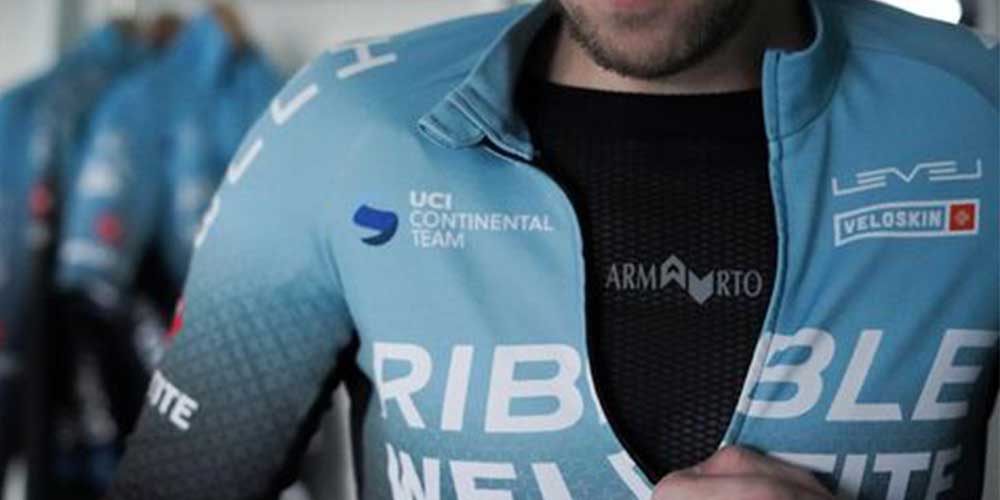 "We partnered with Ribble Weldtite, the UK's number 1 domestic cycle team, to offer their riders (Team assets) protection in training and early stage tours. The partnership saw riders including Dan Bigham, Jacob Tipper, James Shaw and Cameron Jeffers train and race in ArmaUrto's advanced Impact Pro Base layers. Riding at UCI level comes with an inherent risk. Professional riders have come to accept and learn to live with this but should the worst happen, an impact injury can see a rider's season prematurely ended so it's important to protect themselves. We were thrilled to be partnering with a team that regularly pushes boundaries and punches above their weight on an international level."
You tested your clothing in the wind tunnel, what did you discover?
"We discovered something that we weren't expecting to, when adding our impact protection to a static TT or pedalling rider in wind tunnel testing, our protective parts didn't increase drag…and, sometimes reduced it. So, we have a win-win position, faster and protected. You might be asking, why would we Aero test our clothing and products in a wind tunnel? Well, exciting that we are developing with a couple of WorldTour teams to offer protection at the highest level. If you think TdF 2021, the race was known for the highest number of riders that did not finish, in recent years the race has averaged 1.5 crashes per stage. The Aero testing has proven we have a totally unique offering for the cycle industry, an unparalleled offering. Never has rider protection offered a reduction in drag."
Other than protective clothing do you have any tips for cyclists to protect themselves in the event of a crash?
"Personally, I would always wear a helmet, always, invest in a helmet camera possibly. There are bike safety apps that will give you confidence that in the event of a crash or fall detect an incident and would send your exact location to your emergency contacts. To add, don't drink and ride, stick to the road and of course, insure yourself."
Find out more about ArmaUrto by visiting their website and checking them out on Instagram.
---
Get even more peace of mind on the road with comprehensive and outstanding value cycling insurance from Pedalsure. We cover your bike, accessories and clothing against theft and accidental damage and you can also cover yourself against personal injury, third-party claims and more.
Get a quote today and take advantage of our Hiplok offer: all Pedalsure customers are offered a Diamond-rated Hiplok DX D-lock worth £79.99 with a huge 60% discount with your policy. Yours for just £30. We're here to help you keep your bike safe.