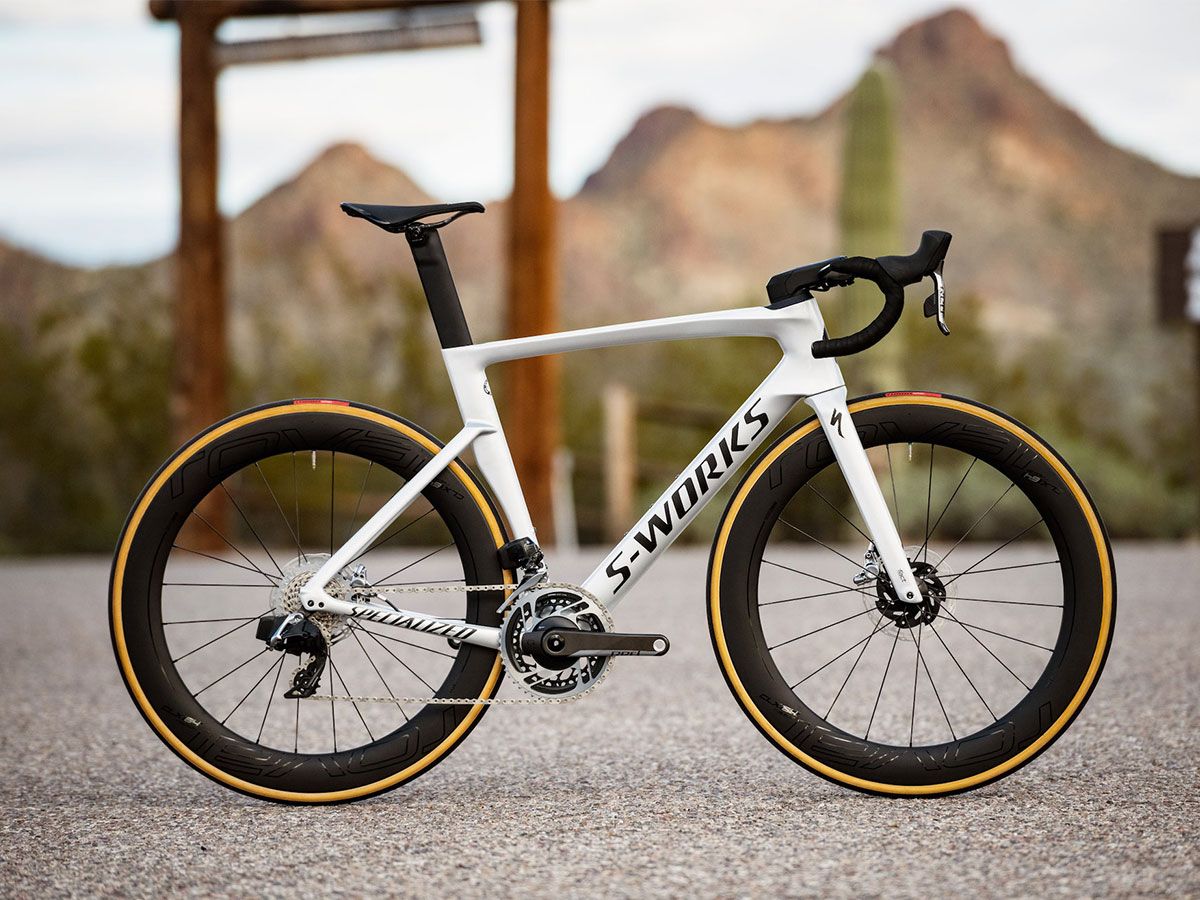 Last updated: August 2022
What bike would you buy if money was no object? Would you go for one of the top-of-the-range production road bikes currently on the market, a hand-built bespoke build created just for you, or even a fully gold plated bicycle to really show off on your local climb?
We take a look at some of the most expensive road bikes of all time, including current models that you could snap up. If you're looking for some light relief, read on for a wish-list of beautiful bikes.
Got a road bike of your own that could do with some protection? Get a quote for simple, quick and affordable cycling insurance from us to protect your bike against theft, damage and loads more.
You may also be interested in:
---
S-Works Venge Di2 – Sagan Collection – £10,250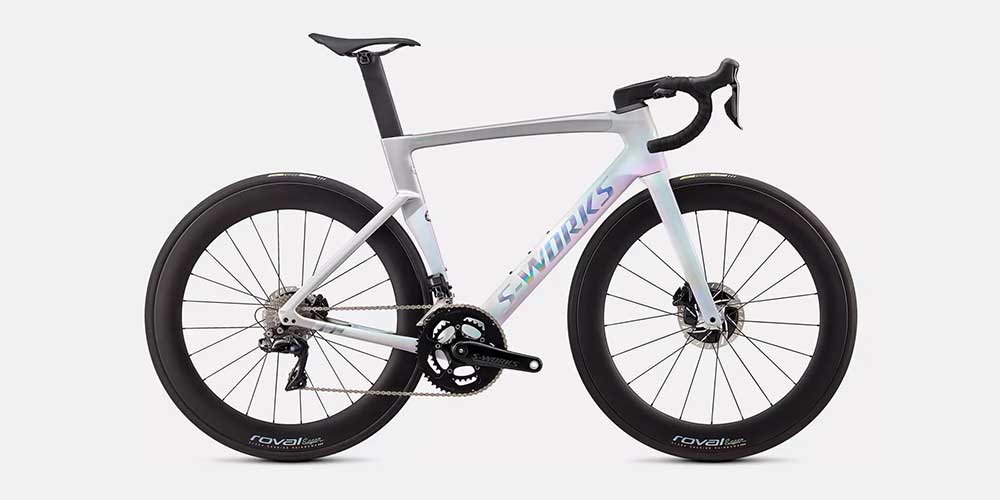 S-Works bikes are Specialized's top-of-the-range models and just scream style and speed, the (now discontinued- sigh) aerodynamic Venge in particular. Having started off as a collaboration with McLaren, the Venge has been at the cutting edge of speed and performance over the past decade and was first used in competition by Mark Cavendish at the 2011 Milan-Sanremo. This specific model is from the Sagan collection and has a subtle rainbow gloss finish, alluding to the Slovak's three Road World Championship victories. We can't promise that it will make you ride like the great man though.
S-Works Tarmac SL7 - £13,200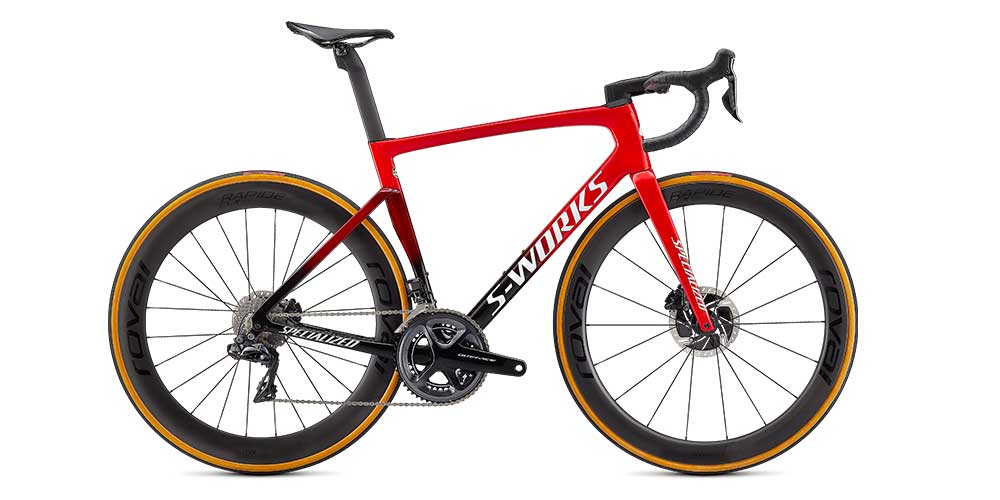 Replacing the Venge as Specialized's range-topping race bike in 2020, the Tarmac is claimed to be as aerodynamic as its former stablemate but even lighter. The top-specced Dura-Ace Di2 model comes in at a featherweight 6.7kg. Seen ridden by a host of the best riders in the world, including Julian Alaphilippe, Peter Sagan and Demi Vollering.
Trek Madone SLR 9 Disc eTap Gen 7 – £13,800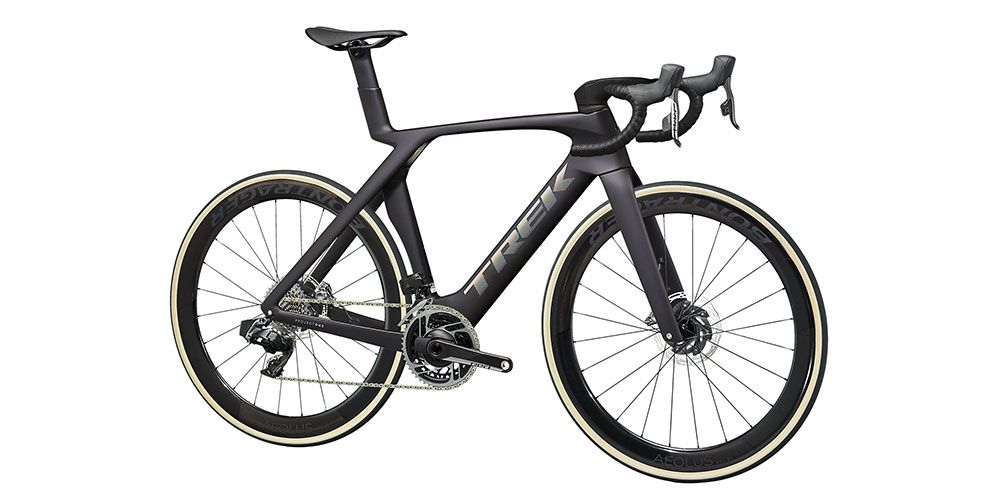 From former world champion Peter Sagan to 2019 world champion Mads Pedersen. The Madone SLR is Trek's fastest road bike. It looks more Tron bike than road bike and as a result is one of the most expensive machines on the market today. Stuffed full of the best components, including SRAM's Red eTap AXS wireless drivetrain, Bontrager Aeolus carbon wheels and hydraulic disc brakes, the proof of this bike's quality is certainly in the price tag.
Pinarello Dogma F12 Disk – £12,000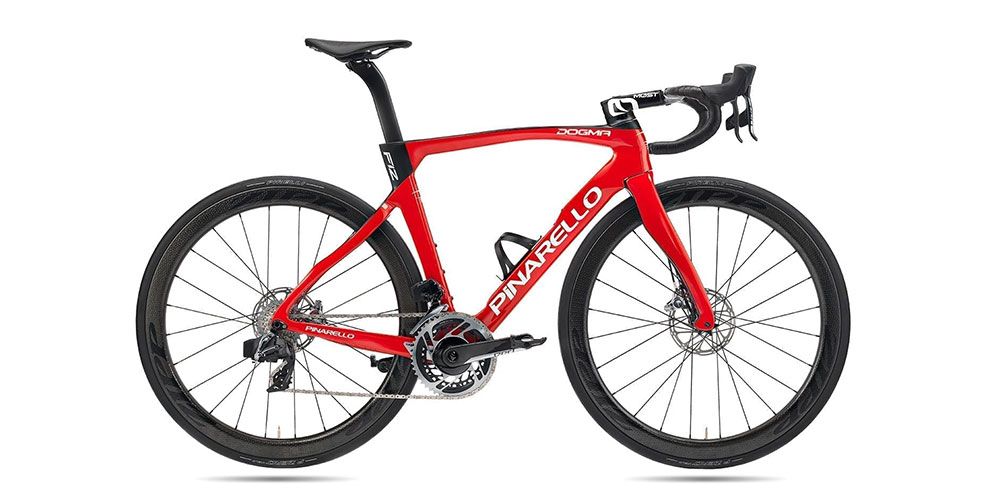 British racing fans love a Pinarello, falling in love with the historic Italian bike brand almost as much as Team Sky/INEOS and its many Grand Tour champions. The Dogma F12 is the diamond of that crown, so if it's good enough for Froome, Thomas, Bernal, et al. it's probably good enough for you too.
BMC Teammachine SLR 01 Disc – £14,500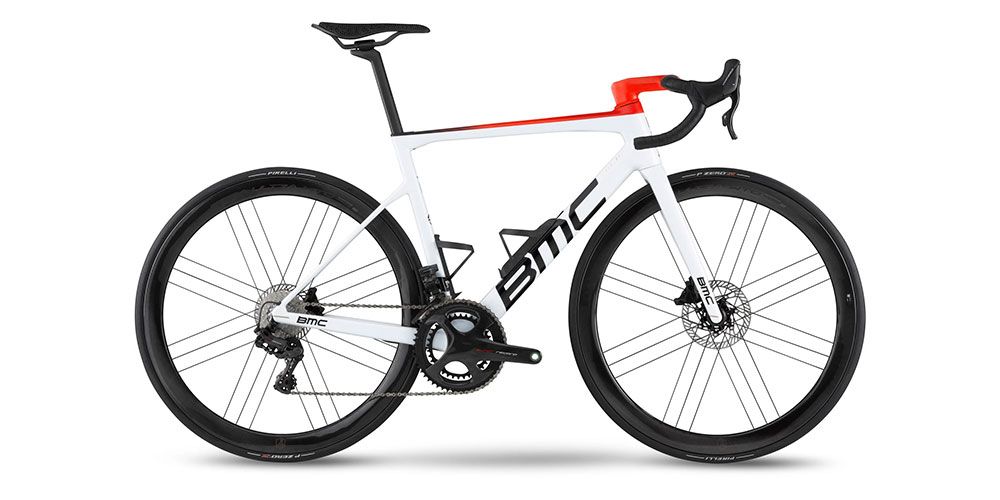 Another 'as seen on TV' bike is the BMC Teammachine and like the other current bikes listed, it has a palmarès as long as your arm. BMC have combined that WorldTour-winning class with the new standard of disc brake integration. This, along with oodles of top-class components and many hours of testing, is why these bikes are some of the most expensive you can find.
Bianchi Oltre XR4 Disc – £10,500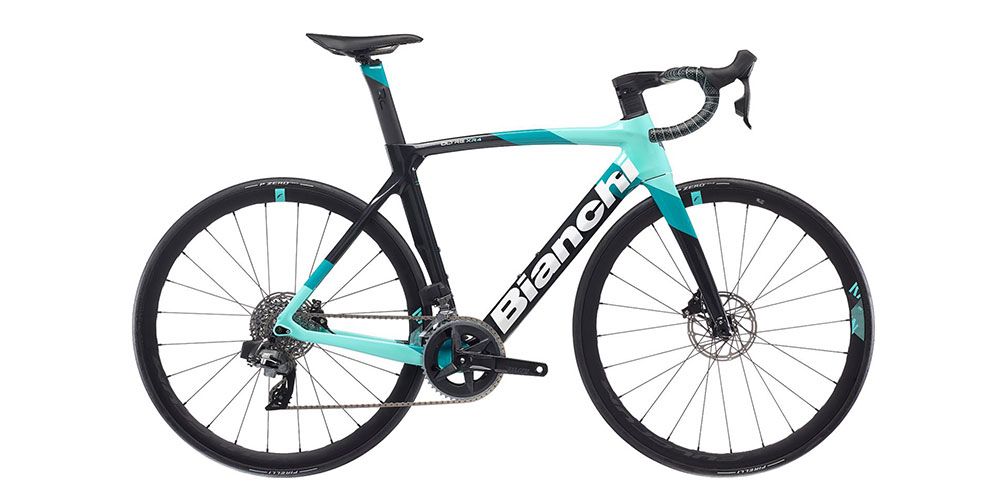 Almost as beautiful as 'Il Pirata' dancing up the Col du Galibier at the 1998 Tour de France was the Bianchi beneath him. From Fausto Coppi to Marco Pantani, Bianchi bikes have been at the heart of Italian cycling's most stylish successes. Now a new era, Bianchi can still be found in the pro peloton with Grand Tour powerhouse, Team Jumbo-Visma, and their bikes are as glorious as they've always been in that iconic celeste blue.
Damien Hirst Trek Madone – $500,000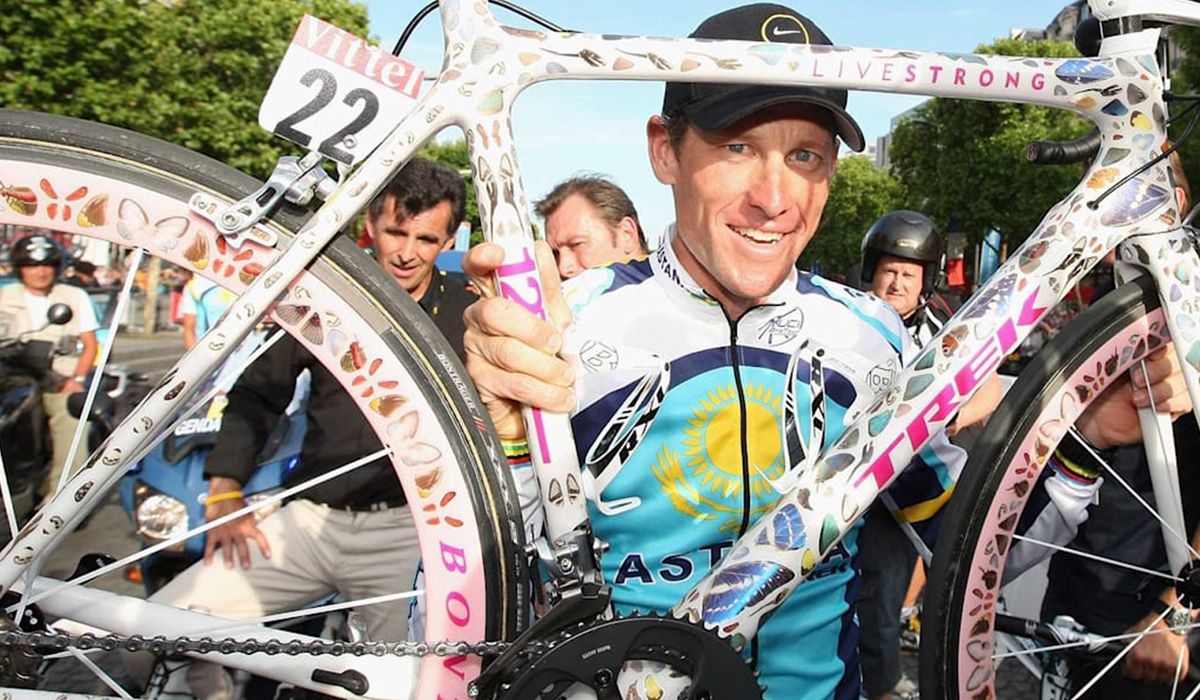 This beautiful Damien Hirst designed bike was ridden by Lance Armstrong into Paris during his 2009 comeback Tour de France. The design was actually commissioned by Bono of U2 fame and those are real butterflies that Hirst lacquered onto the frame of Armstrong's Trek Madone. Naturally, the butterfly element attracted some negative attention, but Hirst wanted to use the real thing so that they would shimmer when the light caught them. The bike eventually fetched half a million dollars at a charity auction. As for the original owner, well the comeback didn't end too well.
Aurumania Crystal Edition Gold bike – €93,500
It's pretty obvious why this bike from Aurumania finds itself on the list of the most expensive road bikes ever. The clue is in the name. The bike is plated with 24-karat gold and comes adorned with 600 stunning Swarovski crystals. As a touch of class, the bike also sports a luxury Brooks saddle and hand-sewn, leather handlebar tape. Ten were made worldwide and we very much doubt any have actually been pedalled in anger. It's a single speed, so you would have to be a particularly baller parcel courier to want to use it.
A custom steel bike from Pegoretti – custom pricing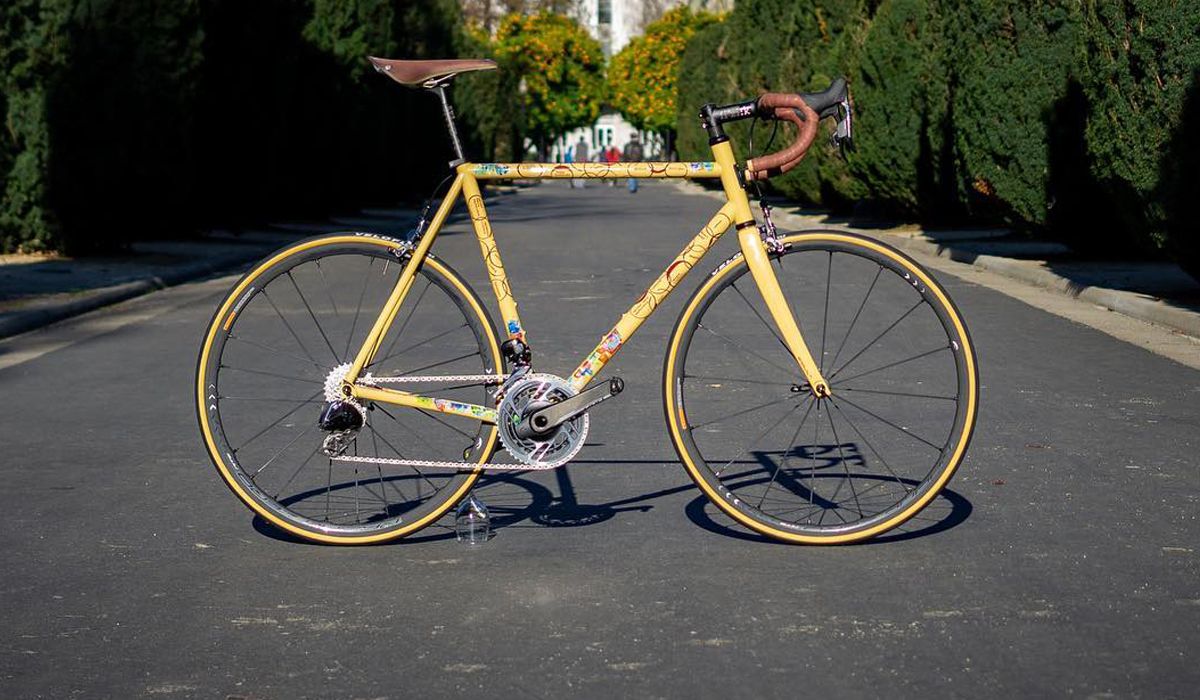 If money truly was no object you would probably want to splash out on a bike that was custom built for you. This way you can have the bike feeling, riding and most importantly looking, just how you want it to. One such bespoke builder, perhaps the ultimate builder's builder, was the great Dario Pegoretti. The man himself sadly passed away in 2018, but his company continues to operate out of Bottega in Verona, Italy, making all of their bikes by hand to create the ultimate road machine. They build some of the most beautifully designed and painted bikes you could ever wish to find – each one blurring the lines between art and artefact. Such is their craft that it can take from six to twelve months for a Pegoretti bike to be completed.
A handmade bike from Saffron Frameworks – custom pricing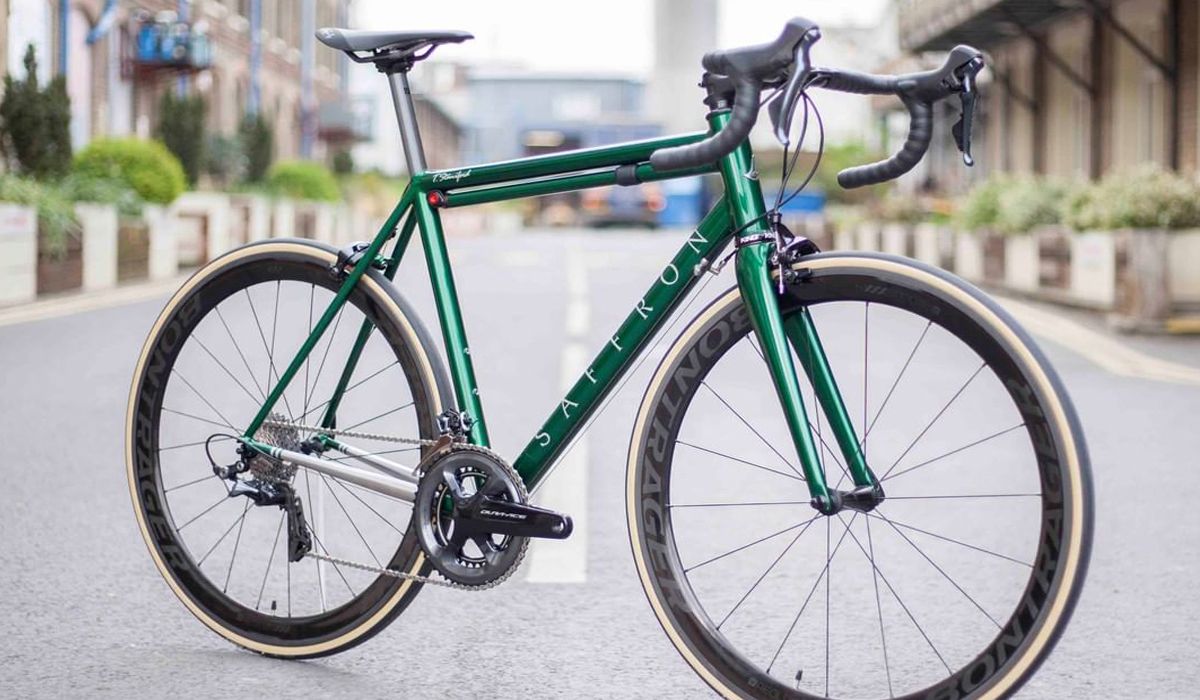 Saffron Frameworks are another bespoke bicycle builder who could create your perfect ride. A one-man operation, Matthew Sowter builds his creations from his Woolwich, London base and promises that he can make your dream bike a reality. Starting with the rider's needs, Sowter builds the bike to perfectly match the customer's geometry, specific needs and design choices.
Paul Smith + Mercian Cycles tandem bicycle – £20,000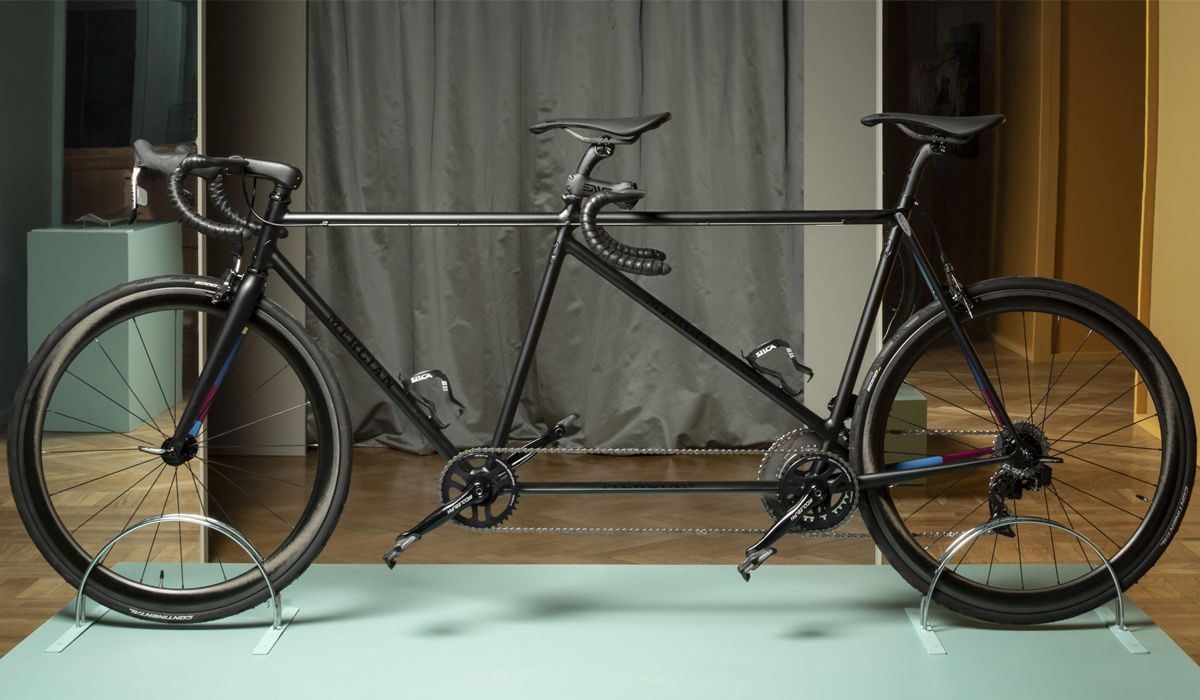 How about going halves with a mate on the Sir Paul Smith and Mercian Cycles tandem collaboration? The famed designer's history with the bike builder goes back a long way. As detailed on his website, Smith was atop a Mercian bike when a nasty crash ended his ambitions of becoming a cyclist, setting him on the course to becoming one of the world's leading fashion designers instead. Hand built from lightweight Reynolds 853 steel tubing and featuring a multitude of top components, the tandem is the perfect marriage of old and new. It even has an electronic groupset. It must be one of the most beautiful tandems of all time, and it can be yours provided you and your friend have a spare £10k each lying around.
---
There you have it, some of the most expensive bikes of all time. Remember, with Pedalsure you can insure your bikes (up to five) with an individual value of £15,000 or an aggregate of £30,000. So, get a quote today and protect your road bike with our comprehensive cycling insurance. Sadly you'll have to go elsewhere to cover your gold plated single speed.