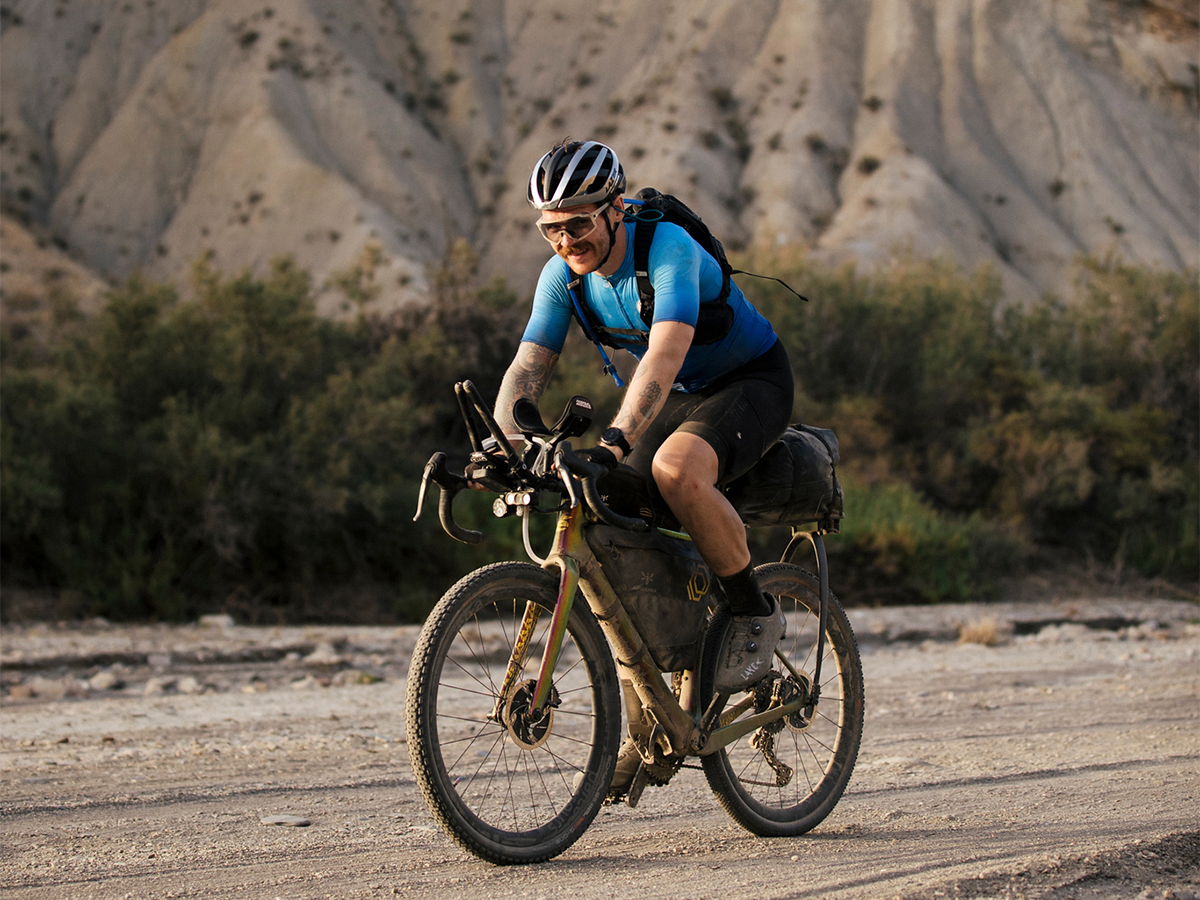 Hi Chris, you recently took part in Badlands 2021, have you managed to recover yet?!
Short answer is nope! These rides take a heck of a lot out of you, way more than you would initially think if I'm honest! Give it a couple of weeks and I will be back in business though. To be honest it's not a surprise, getting about 12 hours sleep during the race and riding throughout up to 50 degree heat, whilst still recovering from an injury. It's not ideal haha!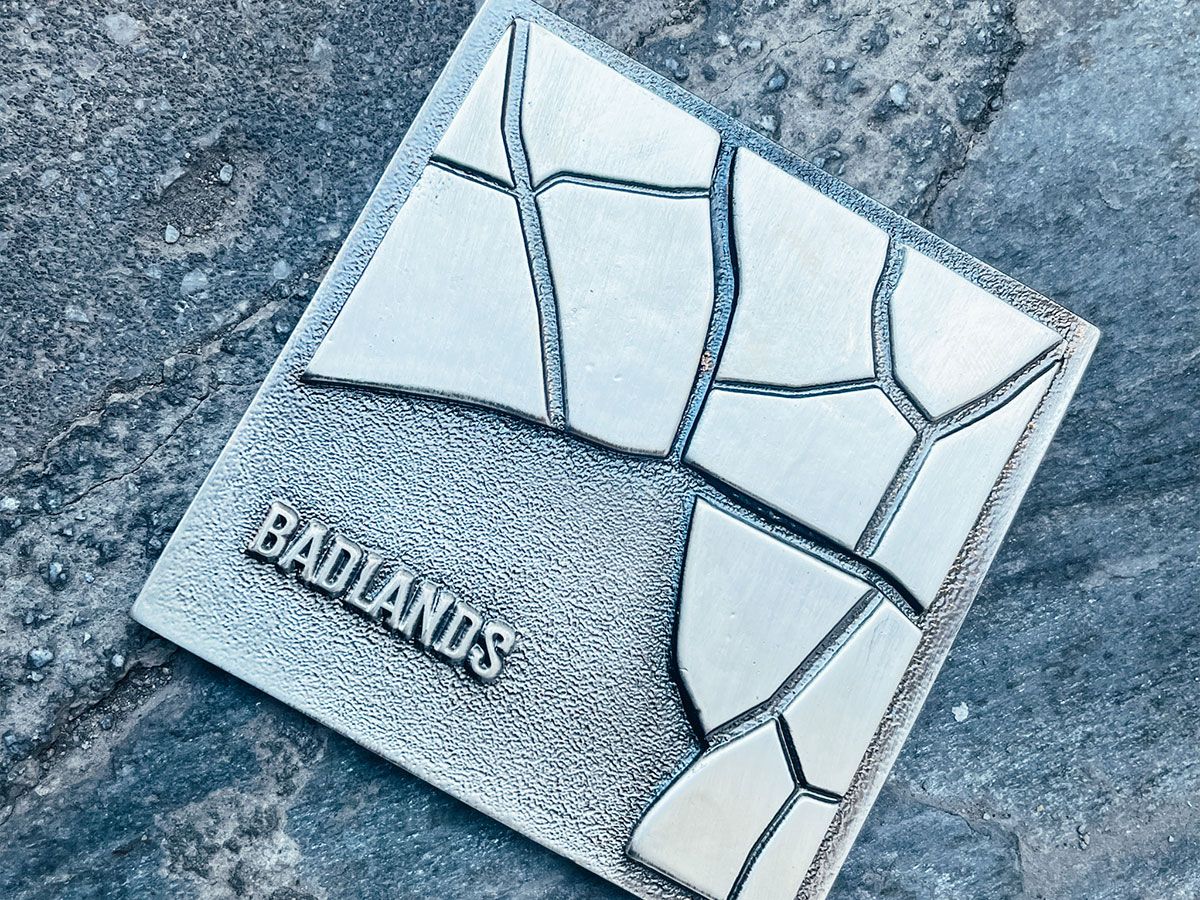 Can you tell us a little bit about the event for those that haven't heard of it?
Badlands is a gravel race taking in the deserts in Spain, namely Sierra Nevada, Gorafe and Tabernas, which is considered officially to be the only desert in Europe. The race is about 750km long, mainly off road on gravel, beaches, single track and rocky ascents and descents. Temperatures in this area range from 25-50 degrees and extreme weather conditions occur from the odd rare flash floods to extreme heat. This year some of the best racers internationally lined up such as Christian Meier. 2x Olympic Gold Medalist Alistair Brownlee and former pro (eventual winner) Mattia De Marchi to name a few. It is a race that would suit either a gravel bike or a MTB with racers battling needing to race self supported, finding their own food, water and also repairing everything yourself if you have any issues.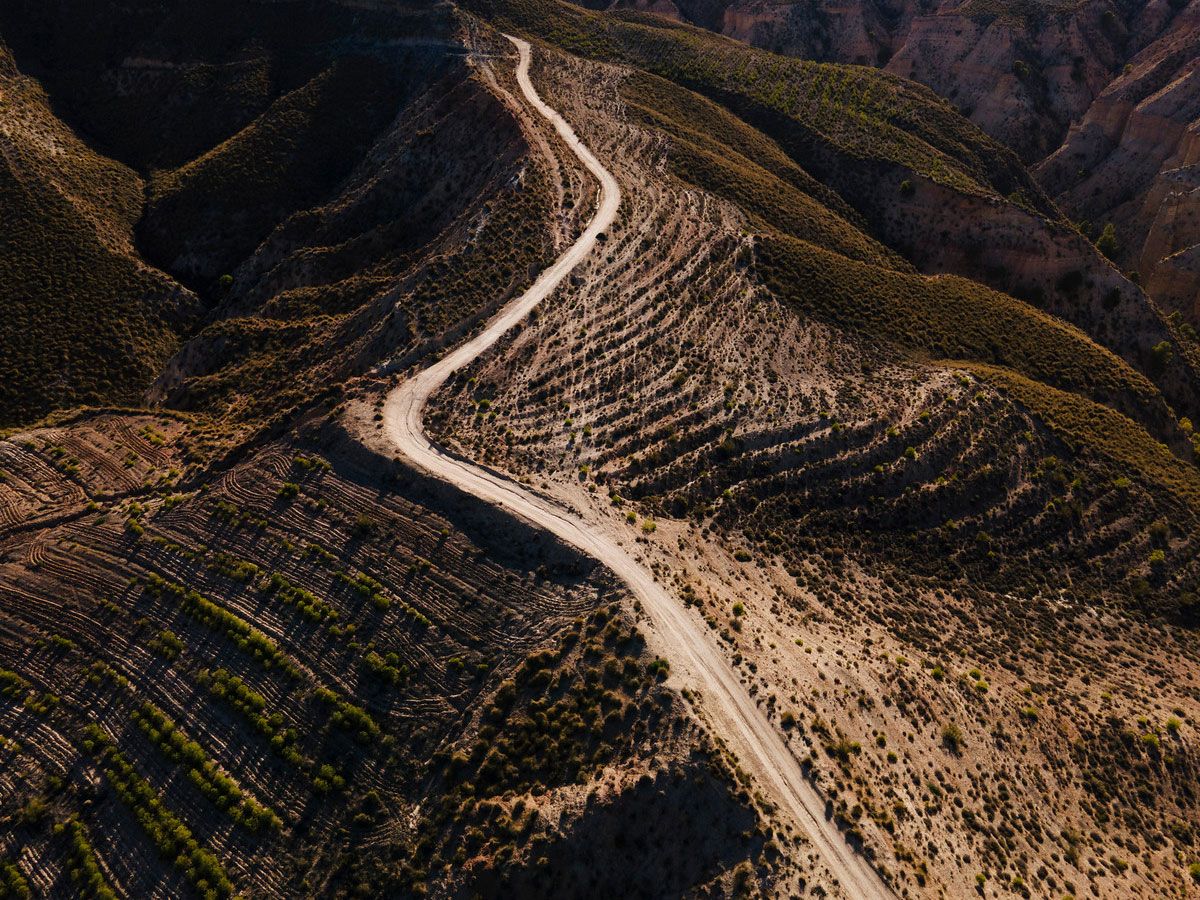 How did it go for you?
I went into this 'race' with a pretty simple goal. To enjoy the experience, to get some confidence back in myself after spending two months injured and also to finish. I wasn't too fussed by how quick I went, as long as I made it in time before the time cut. So I changed my mentality from 'Racing' it to 'Riding' it, fully knowing I'm not as fit or as strong as I would like to be on the back of an injury which has pretty much kept me off the bike for about 2 months.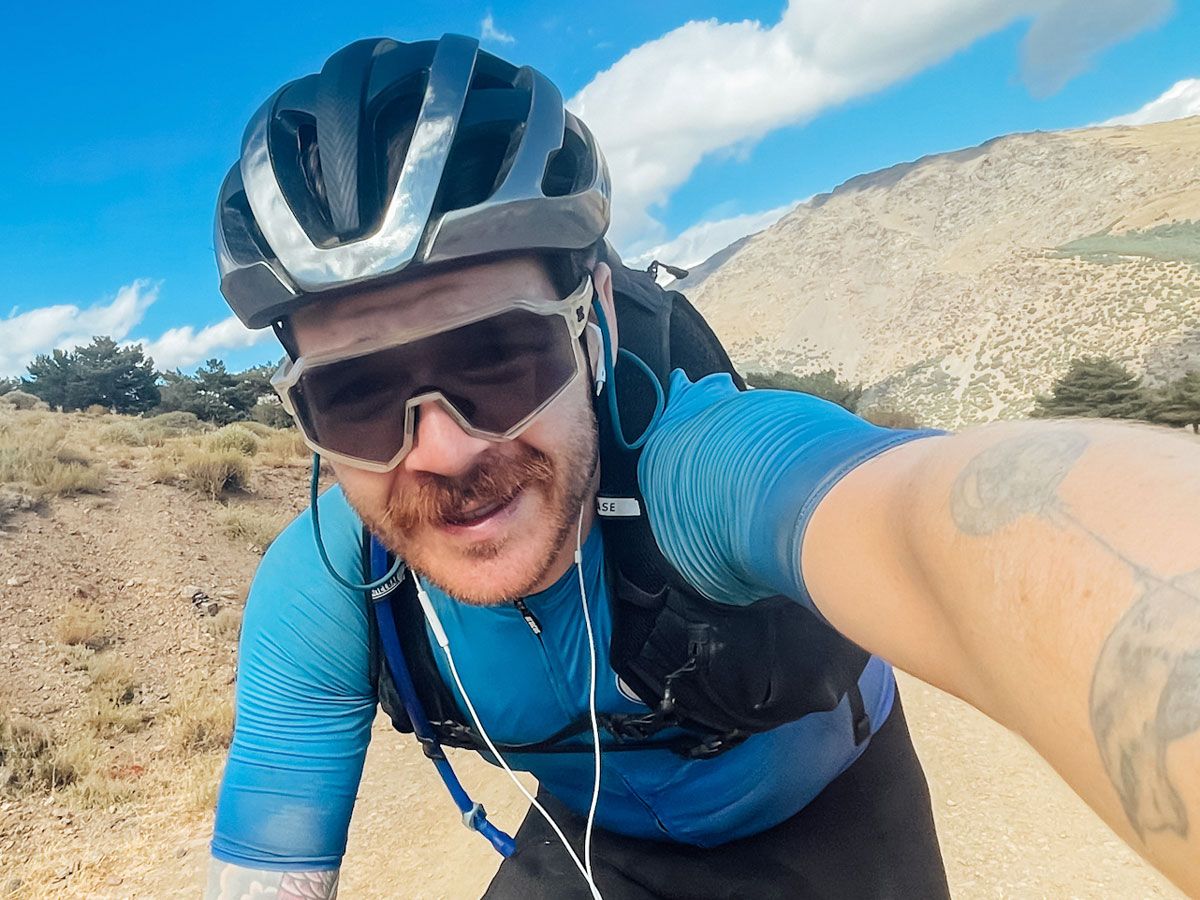 What were the most challenging aspects of the race?
The heat was definitely the most challenging aspect of the race. It was up to 20 degrees warmer than even the locals expected for the time of the year. Lots of other racers struggled with dehydration and sunstroke so it was continually a battle of attrition to keep on top of that the best you can. Deserts get pretty warm after all!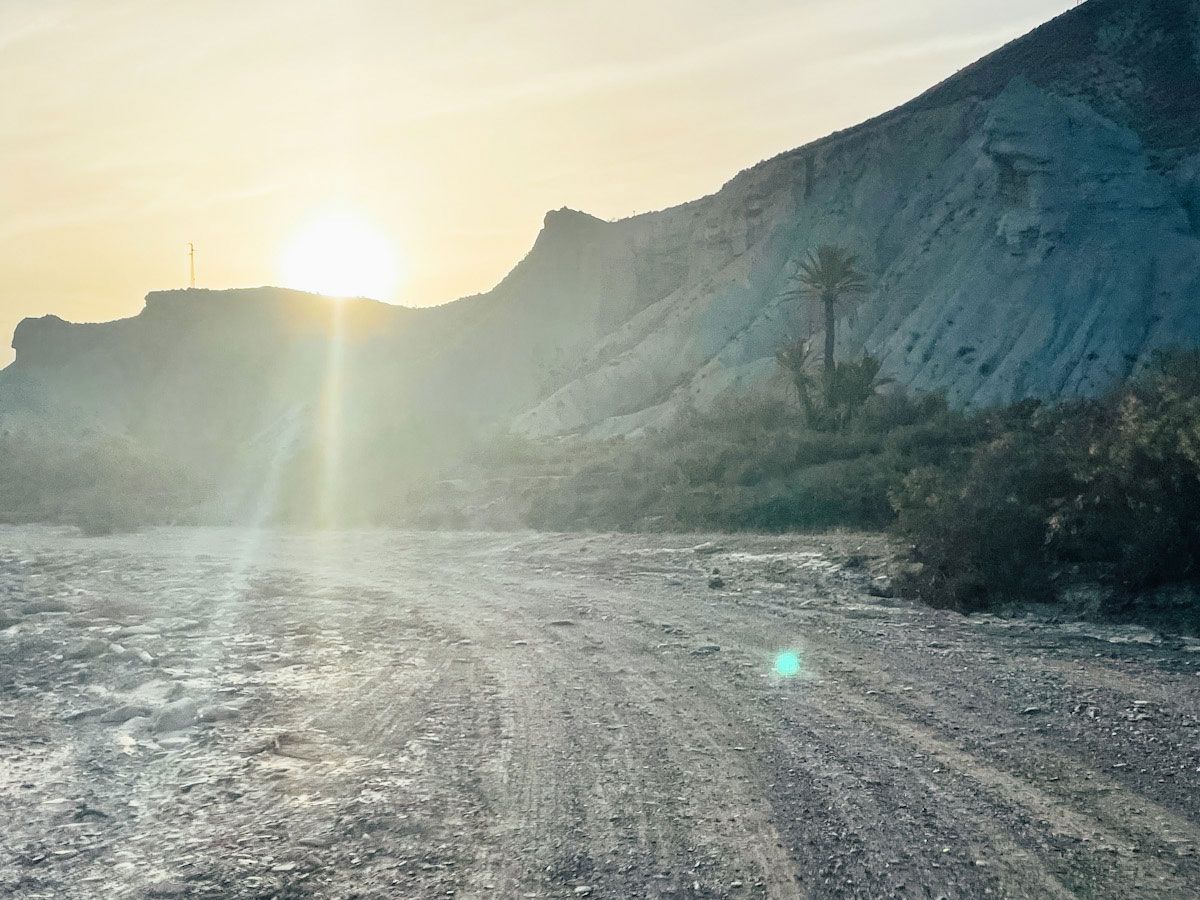 Any particular highlights?
For me one of the biggest highlights was riding through the Gorafe Desert on the first day, about 200km into the route as the sun was setting. I was there with my mate and Ultra-distance legend Matt Falconer who has come second in the Transcontinental. We both just stopped and savoured the moment a bit as honestly no photo could do it justice. Another big highlight of these kinds of races are the people you get to meet. You are all in the same experience together, rolling along in this crazy scenario just trying to keep pushing forward.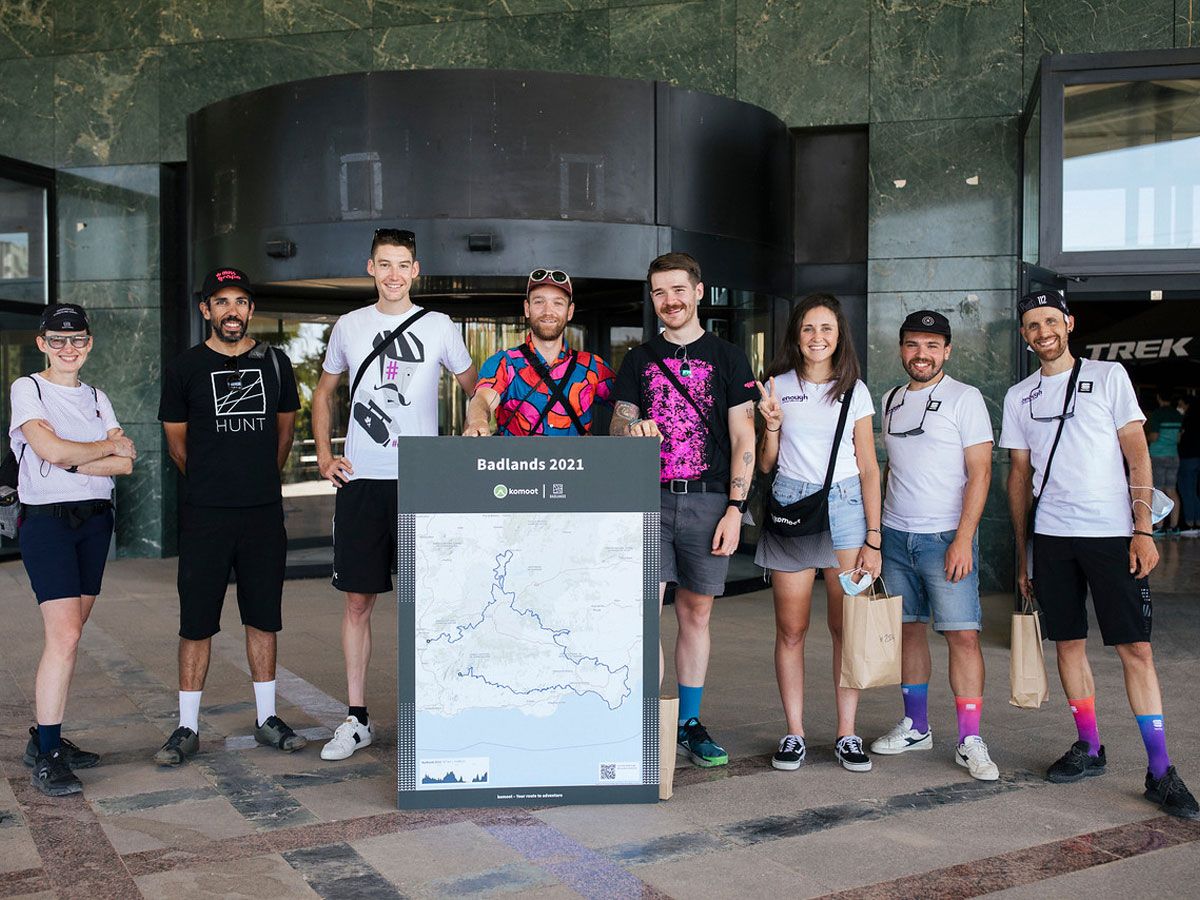 Can you take us through your bike setup for the race?
I rode one heck of a special bike. I was on a Cervelo Aspero 5 gravel bike set up with Shimano GRX Di2. I was running a set of Parcours Alta 650B gravel wheels with massive tyres from Schwalbe to keep things comfortable. My storage was a frame bag and a rear pack from British brand Tailfin. To be frank the bike was way too good for me! It's a bike that deserves to be raced to the utmost limit and it performed exceptionally. I didn't really have any problems at all, just having to replace the front brake pads!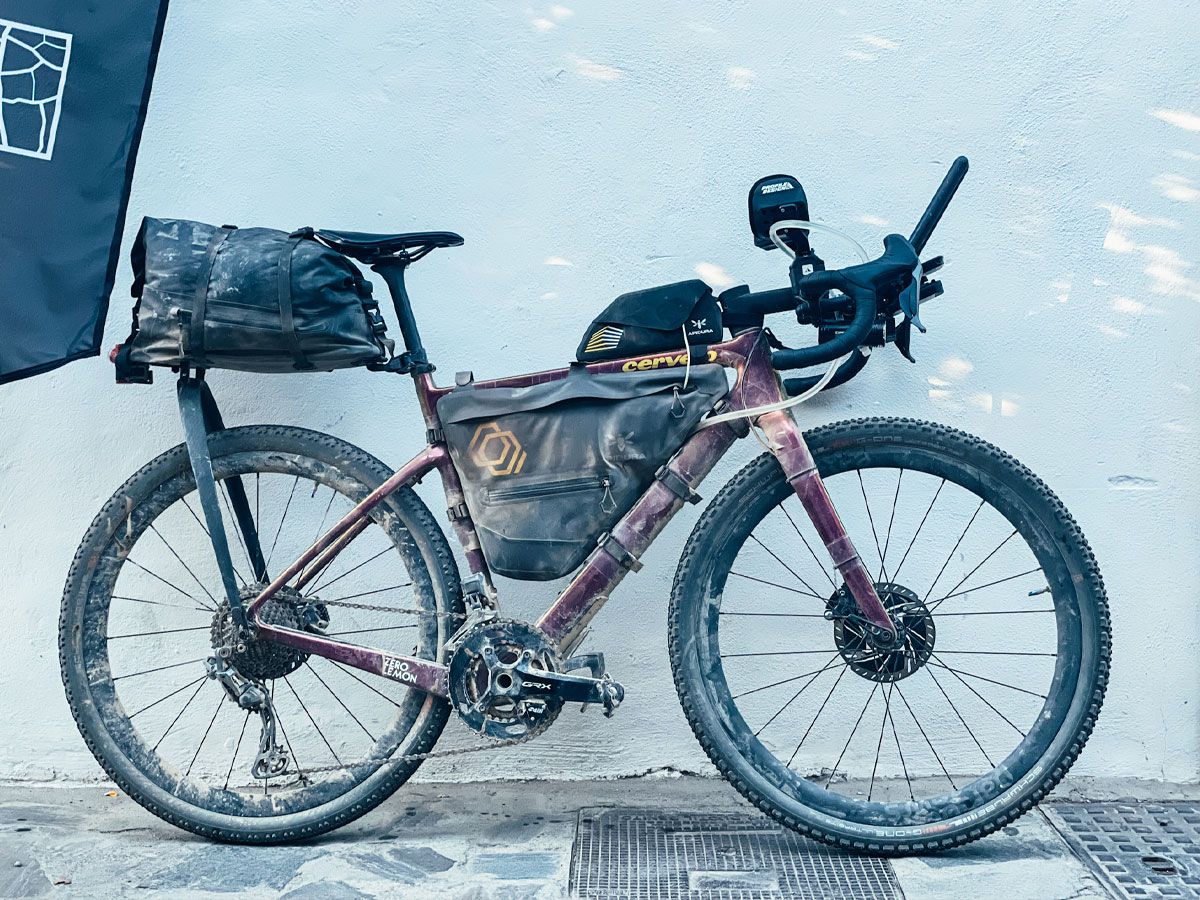 How did you prepare for the race?
My preparation for this race was awful if I'm honest. I have been sidelined with a serious knee injury which is nerve damage related which I sustained at the National 100 mile Time Trial. It basically stopped me from walking properly, let alone cycling. I had to pull out of a lot of races, GBDURO, Grinduro, the National 12 hour TT and National 24 hour TT too. So really I think I had 2 weeks to prepare for this and when I say prepare, I mean be ready for it to hurt!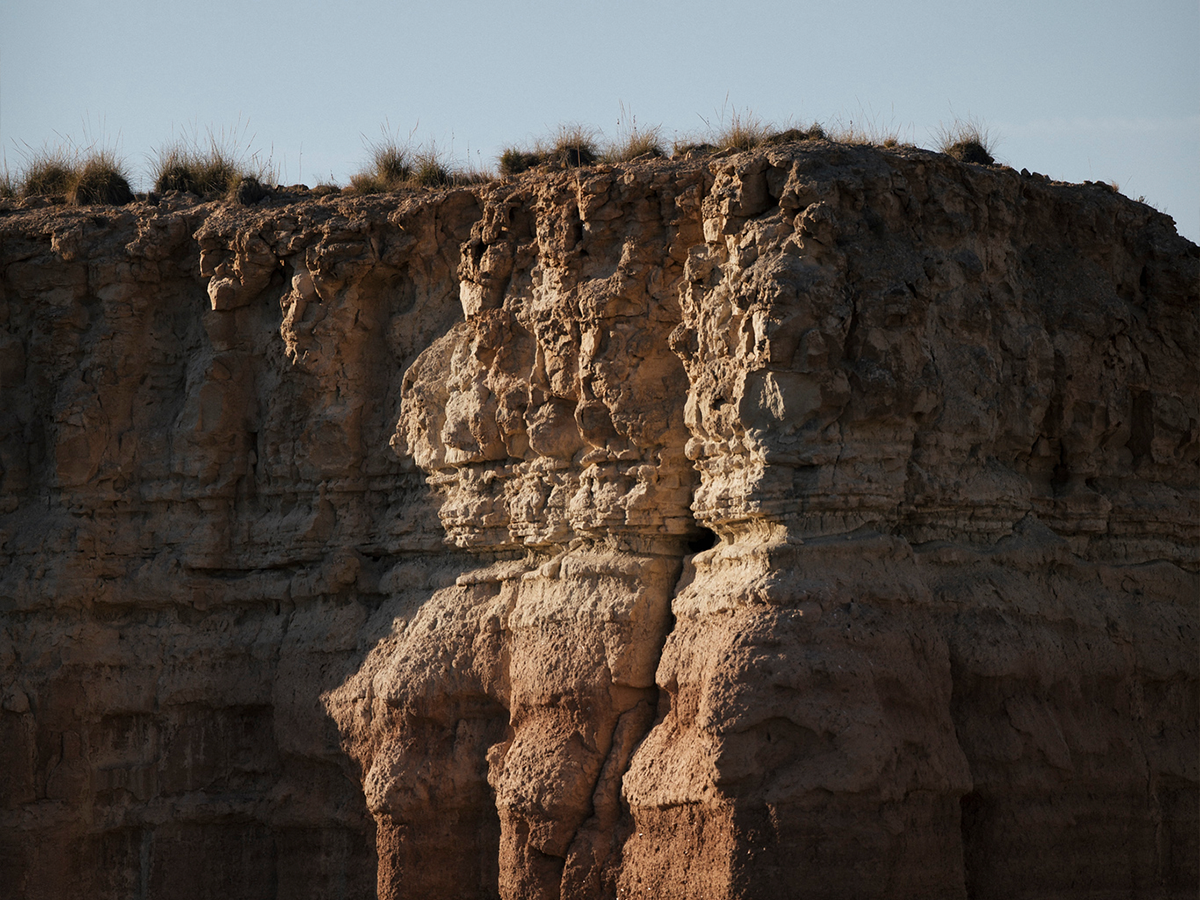 Is there anything you would do differently next time?
Ultimately for me the one thing I would have done differently is actually not to have been injured and gone into it better trained. Unfortunately you can't control these things like when injuries happen and in all honesty I probably enjoyed the ride more because I wasn't racing it.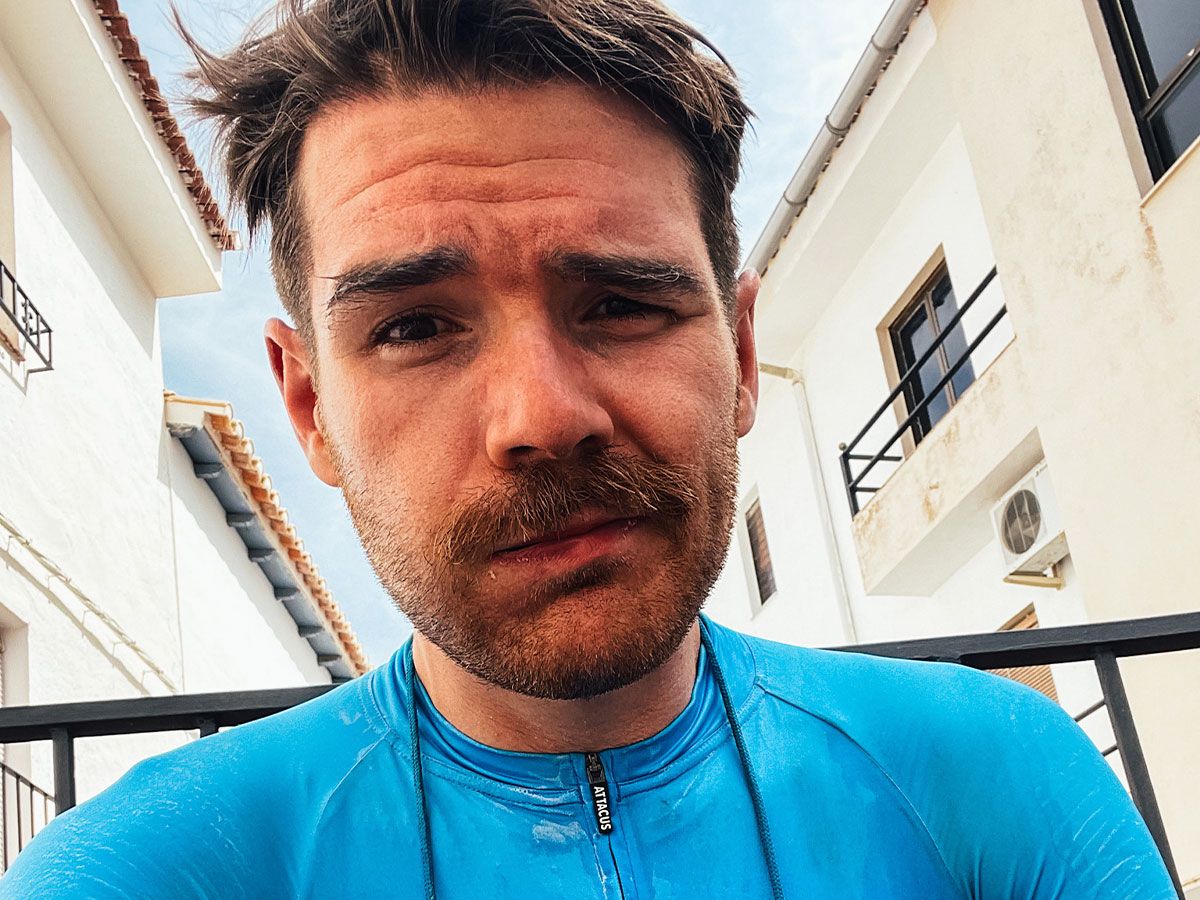 Do you have any tips for someone looking to get into ultra distance gravel racing like this?
START SMALL. Honestly that is my biggest tip. If you haven't done any bikepacking, Try that out first of all. Simply ride to a mates and camp out in the garden first of all. It means you can always bail out and go inside if it's awful weather. The biggest and best thing to do in terms of training too is just to build up the mileage gradually. Taking it steady, increasing the mileage will help you  build up the stamina. Lastly, train and practice with all the kit on your bike. Bikes feel very different loaded up to when they have no bags on. Be prepared for it to feel sluggish!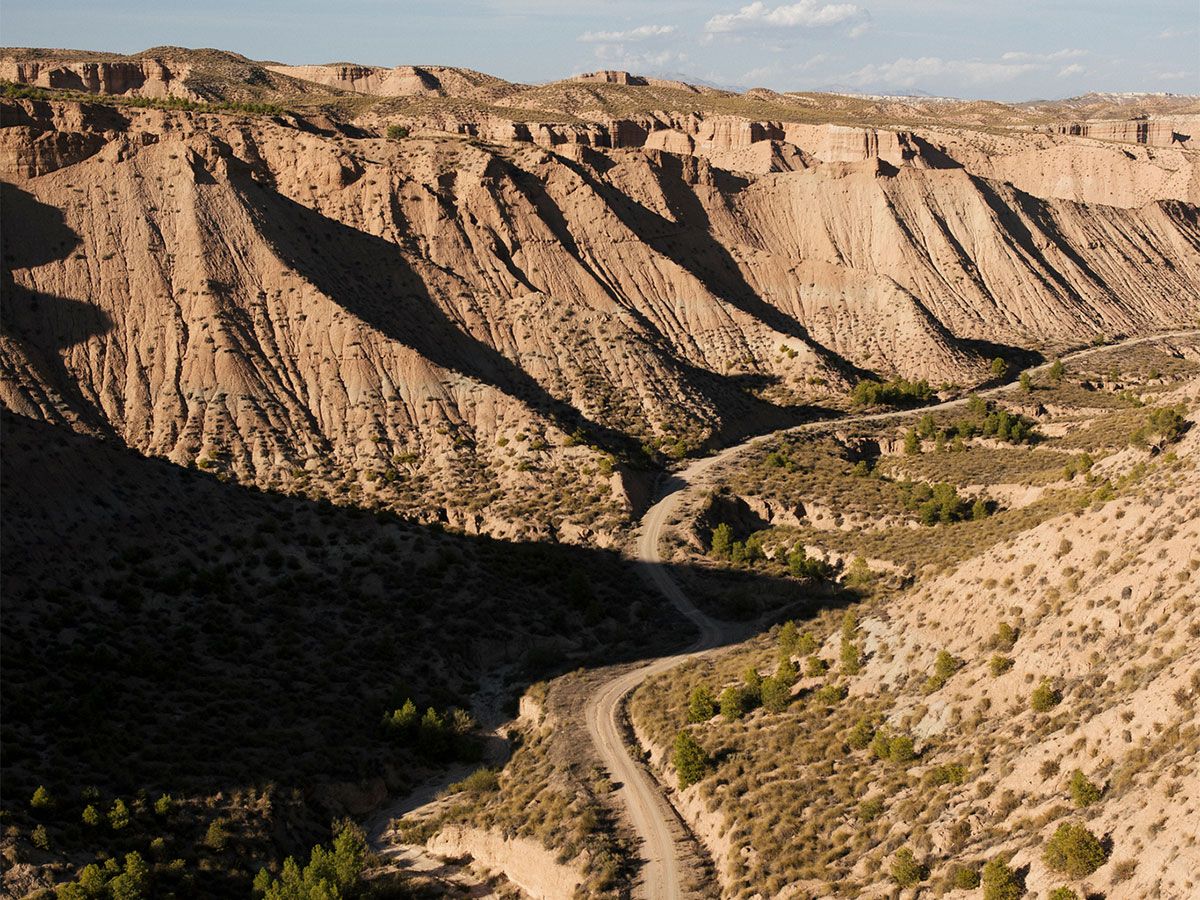 What's the next adventure for you?
I'm trying not to think too far ahead right now to be honest. I need to fully recover from this injury the best I can which I think is probably going to take some time. Lots of gym work, massages and physio work over the winter then, hopefully it will mean I come into 2022 stronger than before and recovered the best I can from the injury woes I have over the last year. As things start to open up more, I'm looking forward to exploring more of the world.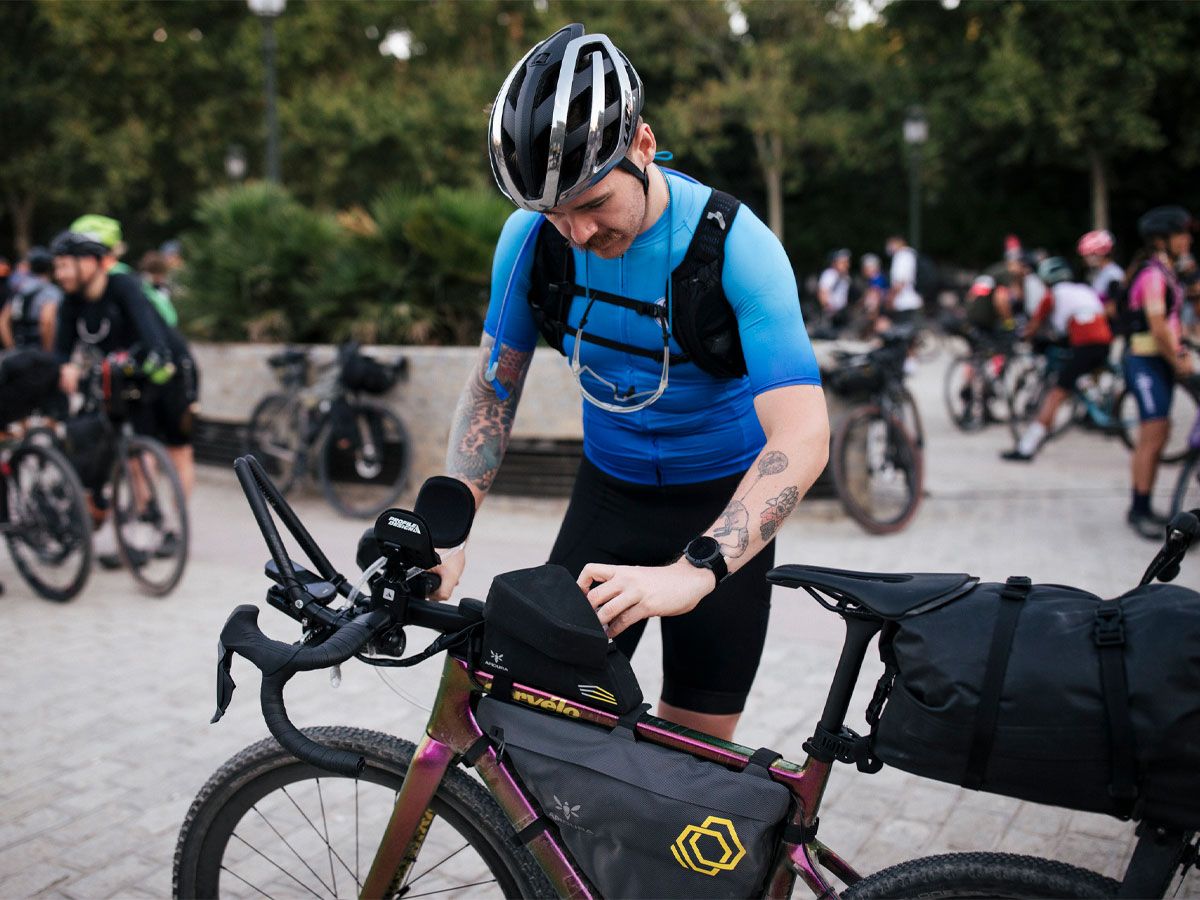 ---
Thinking about tackling an overseas adventure? Make sure your bike is covered in case anything happens. We offer comprehensive speciality cover for you and your bike during travel.