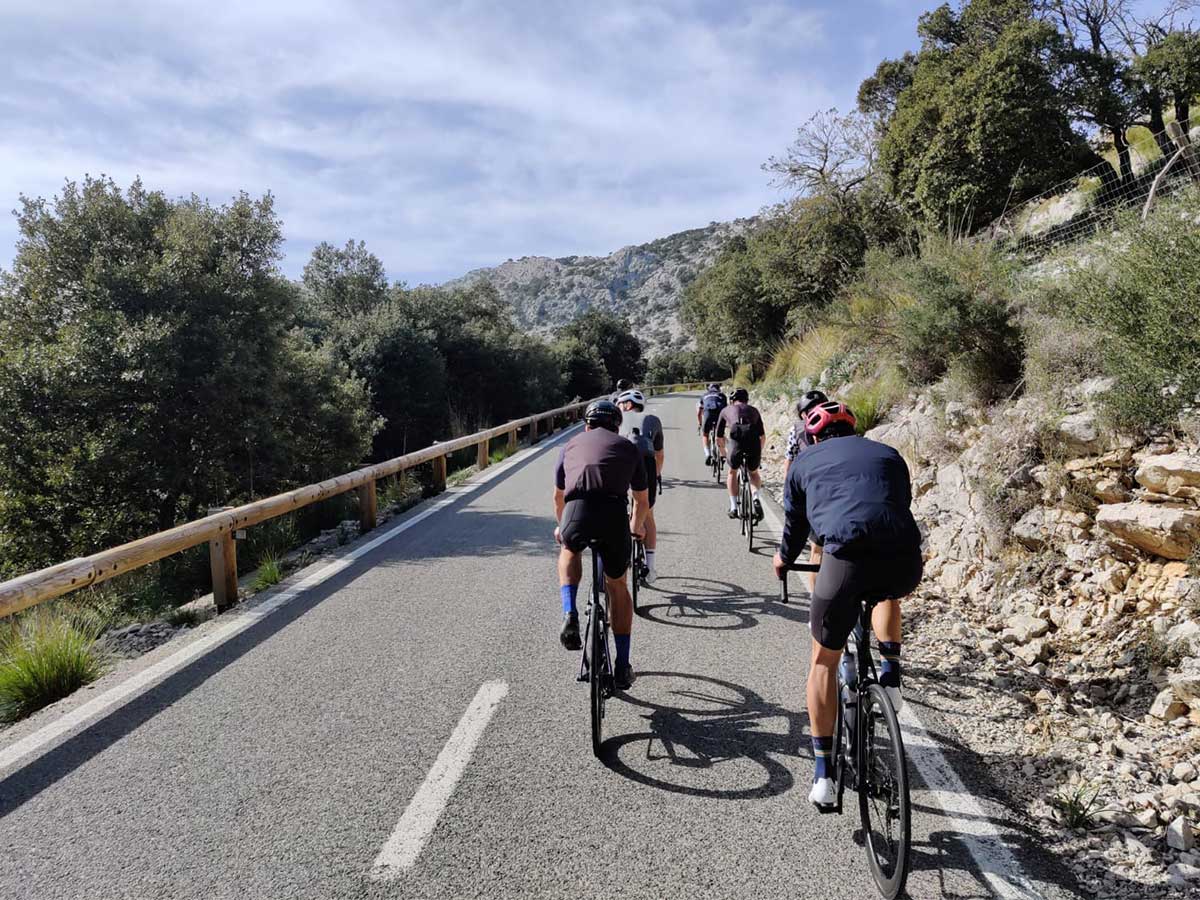 Heading abroad to ride your bike is something on every cyclist's bucket list. They just do it differently on the continent; there are big mountains, twisting descents, smoother roads and more considerate drivers. Plus, is there a better way of exploring a new country than via bike?
Let's look at the Top 5 Spanish Cycling Destinations and remember, here at Pedalsure, we offer up to 60 days cover for overseas adventures, so don't let that hold you back!
You may also be interested in:
---
Girona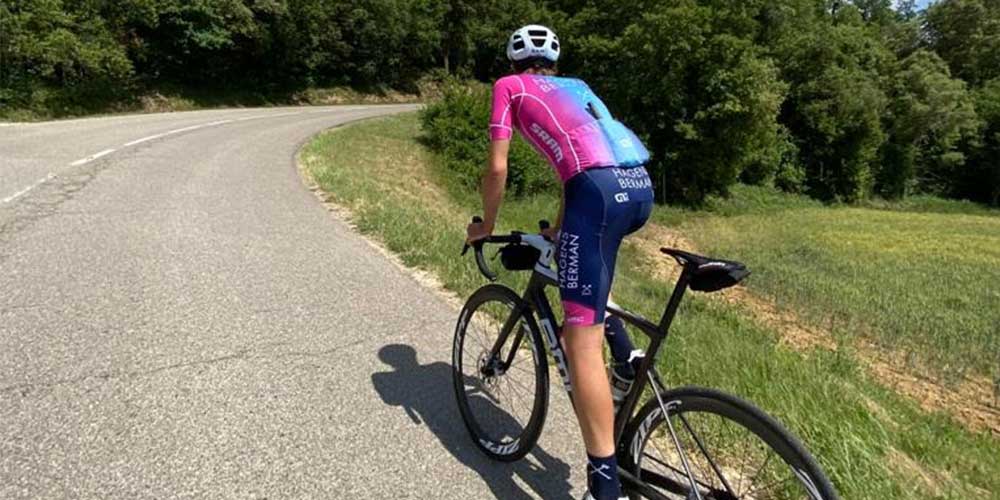 Since the late 90s, Girona has been a European hotbed of professional cycling. It was Lance Armstrong who helped to put the small Catalan town on the map, and since then it has grown and grown. Situated between Barcelona and the French border, there are countless reasons to visit Girona.
Considering many pros call the town home, it's unsurprising to hear that there are a wide variety of training roads. Girona is situated just on the edge of the Pyrenees and within riding distance of hour long climbs. There is the stunning Costa Brava too and you're able to ride on smooth-coastal roads high above the ocean with spectacular views. There are few places in the world where you can ride from a ski-station to the beach in one ride.
However good the roads are, what makes Girona stand out is the ever growing cycling infrastructure. If you stay in Barri Vell, the old town, you won't have to walk far to find an expert mechanic or high end bike shop. There are also a handful of cafes owned by ex-pro riders which play a big part in the local community.
Can you really visit Girona without visiting La Fabrica cafe?
Calpe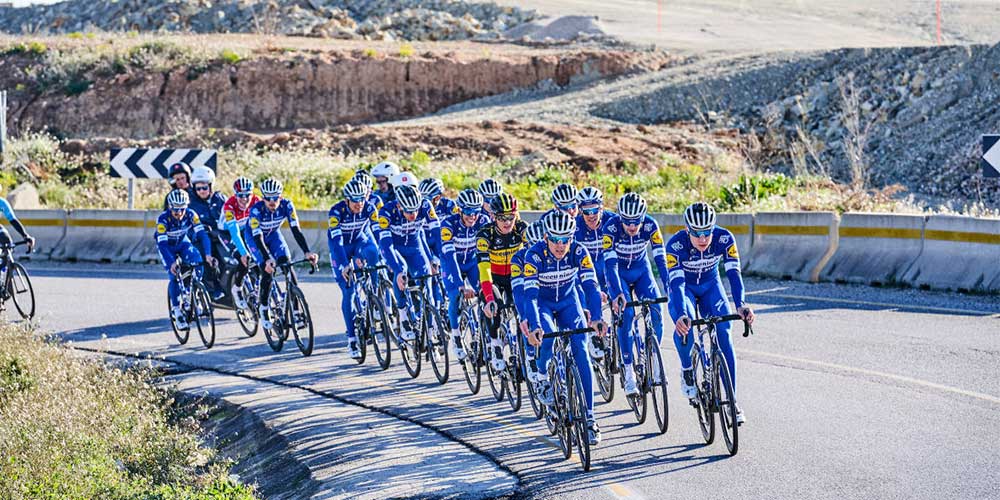 Calpe is the winter training base for most professional cycling teams. Guaranteed year-round weather, a wide variety of training roads and considerate drivers to boot - it's a good place to get those early season kilometres in.
Situated on the Costa Blanca in the south of Spain, Calpe is just down the road from another popular British holiday destination, Benidorm. You'll be happy to hear that, apart from being on the beach, there aren't too many other comparisons between the two.
Head north and you're met by open flat roads, ride inland and there are a network of lacing mountain roads. If you visit Calpe, be sure to head upto El Castell de Guadalest, you won't be disappointed.
The best time to visit Calpe is winter. Head there in January or February and you'll find yourself bumping into some of the best World Tour riders there as they prepare for the season ahead. A winter break on the Costa Blanca allows you to get away from the dark and cold winter days and makes you feel like a professional rider too. While there's no arguing that Calpe is still nice in summer, the roads are much busier with tourist traffic, and there can be scorching heat.
Basque Country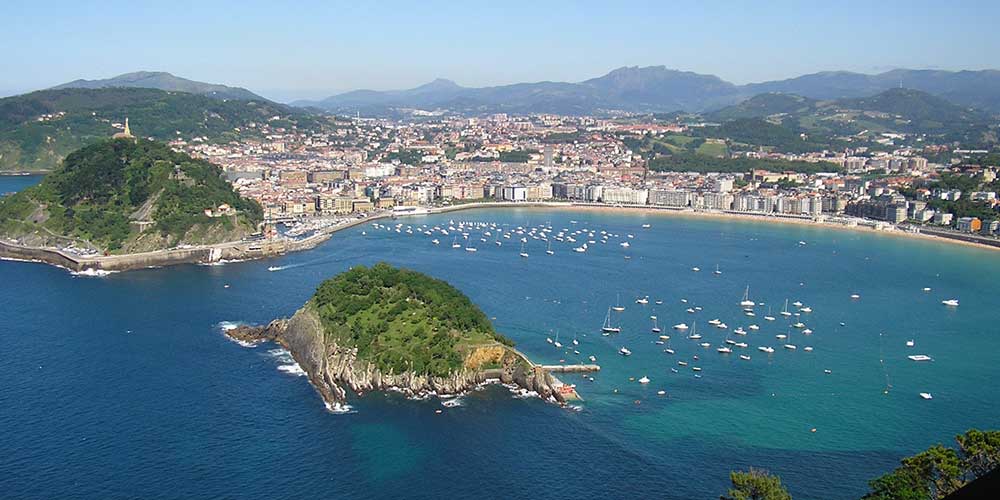 Maybe not the first place that comes to mind when you think of Spanish cycling, but the Basque Country is one of the most spectacular regions in all of Europe to ride your bike. From San Sebastian to Bilbao each town has its own unique feel to it.
The Basque Country is the beating heart of the Spanish professional scene, with many of the country's professional riders calling it home. It's a well kept secret of the cycling world and there are many "off the beaten track" routes where you're questioning how or why the road was even built. Hidden gem mountains such as the Jaizkibel are a must tackle when visiting.
The Basque Country is the gastronomic capital of the world too. Not only will you be touring beautiful roads, you'll be sampling some of the best food there is. Local cooking techniques are dominated by cooking over fire, by the coast seafood is most popular, head inland and the cuisine is dominated by meat. There are two languages in the Basque Country, Spanish and Basque - the locals are proud of their culture.
Mallorca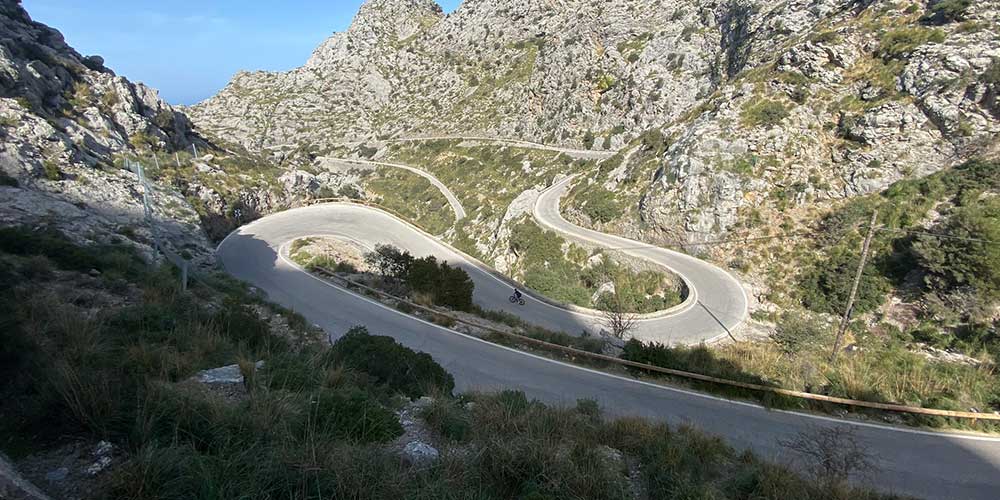 Mallorca is known as the Mecca of European cycling destinations. The Mediterranean island is mainly thought about for its beautiful beaches and cobbled old towns, but is also a playground for those on two wheels. The island welcomes upwards of 150,000 cyclo-tourists per year and many professional teams, including the Ineos Grenadiers use it as a training base.
The popularity of the island amongst cyclists means that its infrastructure has grown too - it's easy to find a place to rent a bike, or a cycling friendly hotel. There are some "must-do" roads if you're planning on visiting the island. The famed Sa Calobra mountain was one of Bradley Wiggins' training climbs in preparation for his Tour de France win, and the Cap de Formentor lighthouse is perhaps the most famous road on the whole island.
The Balearic Island is also home to one of the most popular sportives on the European calendar, the Mallorca 312.
Canary Islands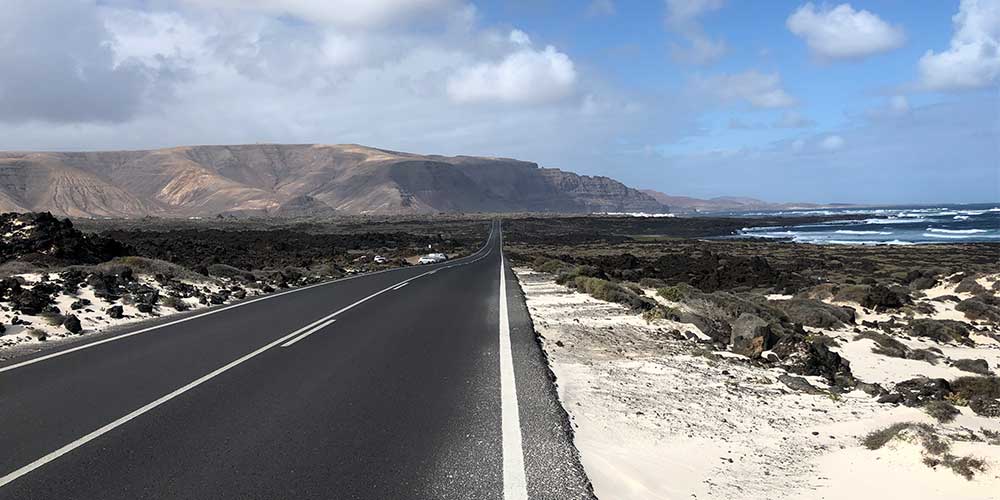 A little further afield, the Canary Islands offer a great year-round option for a cycling holiday. The Spanish archipelago is just off the coast of Northern Africa ensuring good weather even in the height of European winter.
There are two main choices when going to the Canary Islands: Tenerife or Lanzarote. Tenerife is usually more popular with cyclists, and Lanzarote has the crown for triathlon thanks to the famed Club La Santa training facility.
Tenerife is dominated by the dormant volcano and Spain's highest peak, Mount Teide. From Los Cristianos, a popular seaside town to stay at, it is a 45km climb to the top of the 2356m high mountain road. What goes up, must come down too, the descent down Mount Teide is perhaps the most spectacular in all of Europe.
Lanzarote is also an island dominated by volcanic peaks, but they're not quite as dramatic as Tenerife. For an island which has a highest peak of 670m above sea-level, it is deceptively hilly with rolling roads all day. It is often known as the "windy island", with the unforgiving gusts giving you as hard a time as the hills. Lanzarote's quiet roads are intercepted by cute white-housed fishing villages which are great for a coffee or lunch stop while out on the bike.
---
Wherever you decide to go on your next cycling holiday, Pedalsure offers you the option to extend your cover overseas for 30 or 60 days. It's up to you. Get a quote for cycling insurance you can rely on today.