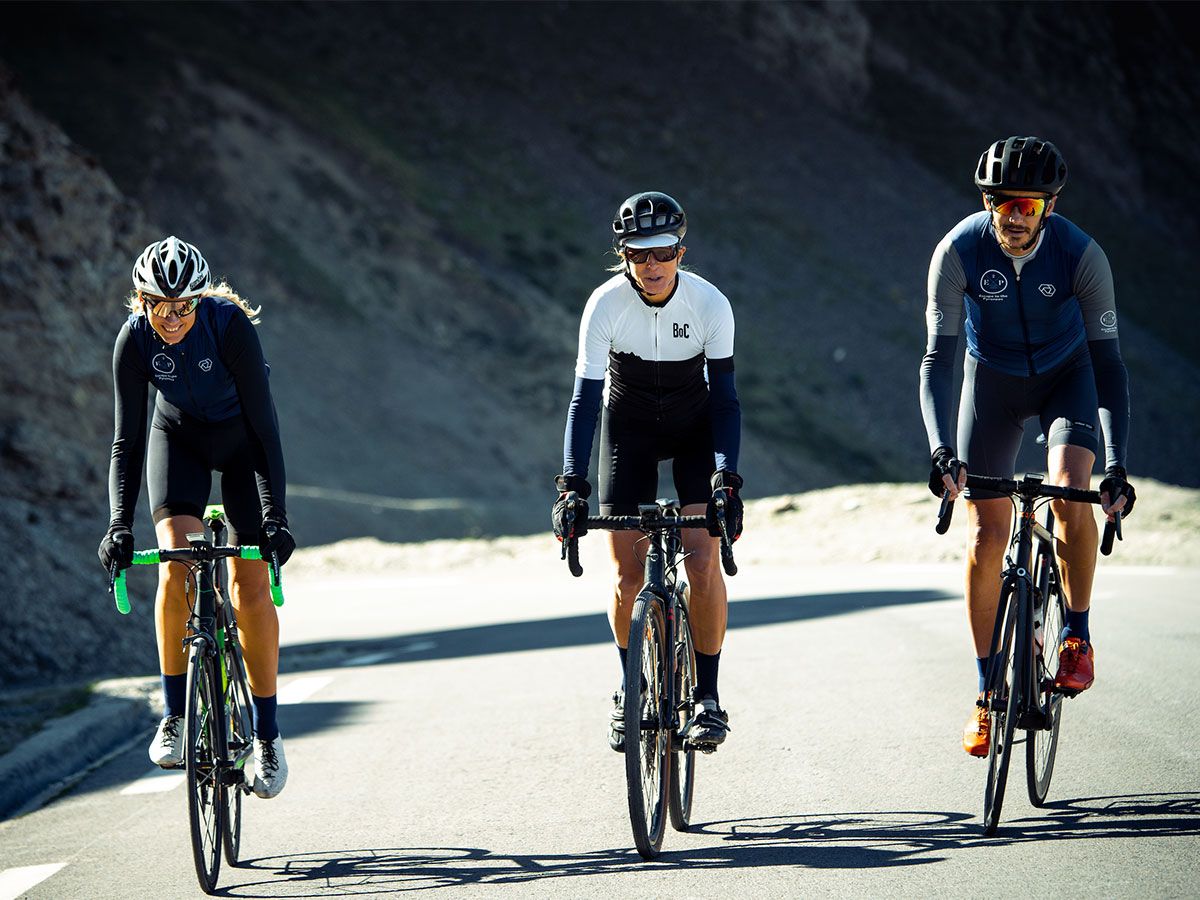 No two cyclists are the same. That's why we offer a wide range of different cycling insurance policies that can be tailored and adapted to your specific two-wheeled needs.
How to choose the perfect cycle insurance policy
Every cyclist is different. We ride different bikes, cover different ground, we even wear different kit! What unites us all, however, is a love for our prized, two-wheeled machines.
At Pedalsure we understand that your bike is more than just a possession, it's an investment and a means for you to get out there and explore the world. That's why we offer a range of different insurance policies to protect yourself and your bike from theft or damage.
You can tailor your policy to suit your needs, including:
Here's how to choose the perfect Pedalsure policy for your kind of riding:
Step 1: Covering your bicycle type

At Pedalsure we cover all kinds of bicycle, including the most common types: mountain, road, electric, commuter and cargo bikes.
While it is not a legal requirement to get insurance for most of these kinds of bikes, it is an incredibly useful investment. With a lot of bikes costing upwards of £1,000, and some of the top-end models coming in at the same price as a car, there's a hell of a lot to protect.
We can offer insurance cover for five bikes, up to the total value of £30,000, on just one policy – perfect for those of you with a fleet of bikes for all seasons. This policy covers you in the case of theft or damage, up to the value of the bike. The value of each bike on the policy can range from as little as £400 to as high as £15,000, ensuring that both your bog-standard commuter and top-end race bike can be covered under the same policy.
As cyclists ourselves, we understand how annoying it is to be without a bike, especially if you're a commuter and rely upon one to get to and from work. That's why we offer a replacement bike hire service as standard so you can continue to satisfy your two-wheeled needs while you await repairs or a replacement.
Step 2: Add further cover options

Once you've identified the type of bicycle you'd like to insure and its replacement value, you can then start to look at other cover options to add to your Pedalsure policy. These further cover options will vary depending on the type of riding you do or are planning on doing – you may want to add them all to your policy, or just a select few.
Accessories and possessions cover


Going hand in hand with bicycle cover, accessories and possessions cover helps to protect all of your cycling essentials from theft or damage, not just your bike. This includes coverage for things like bike bags, lights and bike computers up to a combined value of £1,000.
Competition cover

Unlike a lot of other insurers, we also offer a specific cover option for competing in organised cycling events, like an amateur race or triathlon (note that cover for sportives and charity rides is included as standard without the need to add it on).
With competition cover, you can rest easy in the knowledge that you'll be fully covered just as you would be if you were riding on your own.
If you take part in an organised triathlon or duathlon then your bike will be covered in transition and you (if added) will also be covered in the non-cycling legs - the swim and run.
Foreign travel cover

If you would like to compete in events like these abroad, or just fancy exploring overseas in your own time, then you'll definitely want to look into adding the foreign travel cover option to your policy.
The foreign travel cover option extends your entire cover worldwide for the number of days selected. This excludes public liability (if added) in the USA & Canada, however.
In addition, your bike and a bike box valued up to £500 will be covered whilst they are in the care of an airline.
Personal injury and public liability cover

The perfect cycle insurance policy won't just cover your bike, it'll also cover you in case of any accidents you may suffer, or cause, while out riding your bike. Personal injury and personal liability cover are two further cover options that everyone should consider when choosing their cycling insurance policy; no matter how often or how far you ride, you're always going to be at risk of suffering or causing an injury.
Our personal cover comes in three options: Bronze, Silver and Gold. Each package includes personal injury cover (compensating you for broken bones and the like), personal liability cover (against claims from other people for damage to them or their property caused by your negligence), cover for legal costs and expenses, and more.
Step 3: Get a quote

Now you've selected which type of cycling insurance you need, it's time to get a quote:

Pricing and quotations vary based on the cover options you select, as well as your personal circumstances, but for the price of a couple of coffees a week we can cover you for almost any unfortunate situation that may befall you while riding your bike.
As cyclists ourselves, we understand how painstaking choosing an insurance policy can be. That's why we tailor make ours to fit your two-wheeled needs. If you'd like to ask any questions before applying for a quote, or you want to let us know about any special circumstances you may have, then please get in touch.