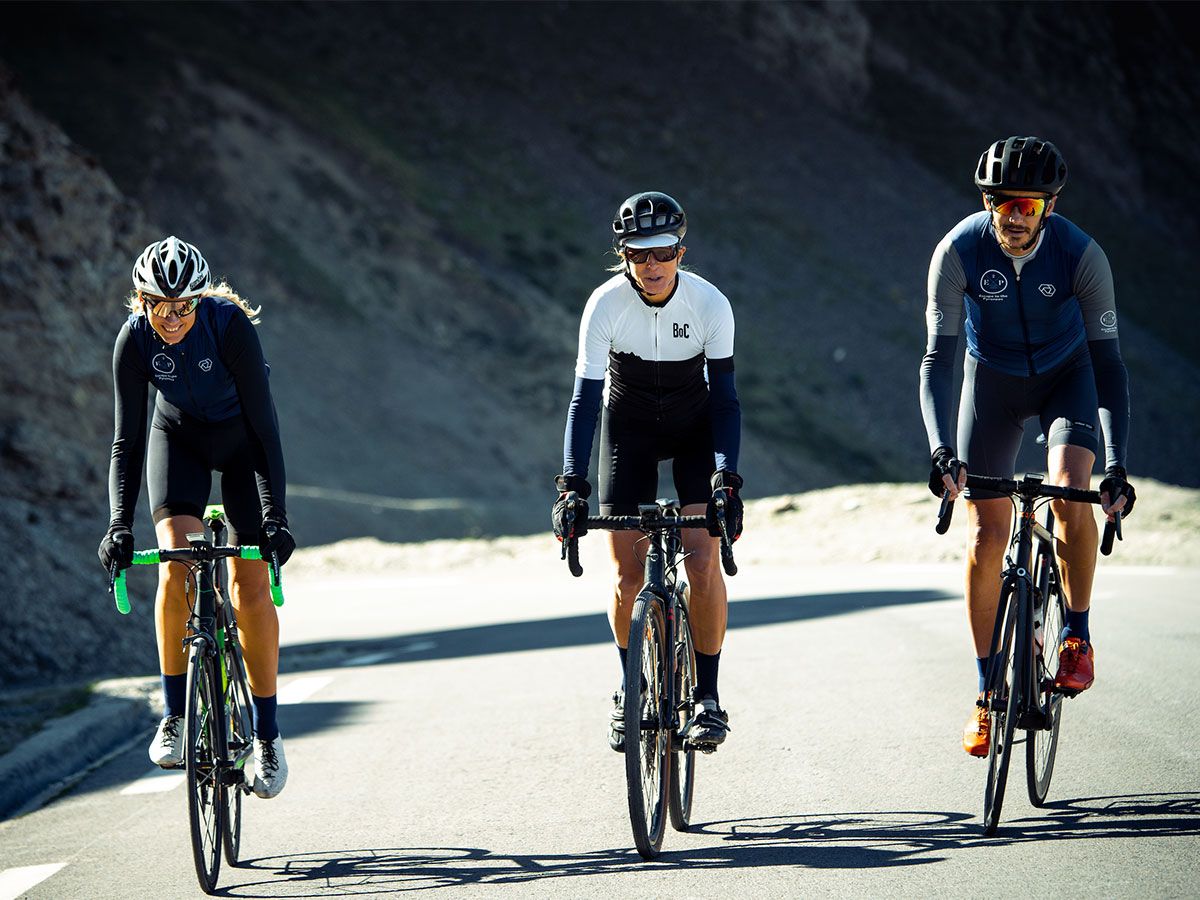 No two cyclists are the same. That's why we offer a wide range of different policies that can be tailored and adapted to your specific two-wheeled needs.
How to choose the perfect cycle insurance policy
Every cyclist is different. We ride different bikes, cover different ground, we even wear different kit! What unites us all, however, is a love for our prized, two-wheeled machines.
At Pedalsure we understand that your bike is more than just a possession, it's an investment and a means for you to get out there and explore the world. That's why we offer a range of different insurance policies to protect yourself and your bike from theft or damage. Whether you're a seasoned roadie, mud-slinging MTB'er or just a weekday commuter, we can tailor our insurance policies to suit your specific needs.
Here's how to choose the perfect Pedalsure policy for your kind of riding:
Step 1: Covering your bicycle type

At Pedalsure we cover all kinds of bicycle, including the four most common types: mountain, road, electric and commuter.
While it is not a legal requirement to get insurance for most of these kinds of bikes, it is an incredibly useful investment. With a lot of bikes costing upwards of £1,000, and some of the top-end models coming in at the same price as a car, there's a hell of a lot to protect.
We can offer insurance cover for five bikes, up to the total value of £30,000, on just one policy – perfect for those of you with a fleet of bikes for all seasons. This policy covers you in the case of theft or damage, up to the value of the bike. The value of each bike on the policy can range from as little as £400 to as high as £15,000, ensuring that both your bog-standard commuter and top-end race bike can be covered under the same policy.
As cyclists ourselves, we understand how annoying it is to be without a bike, especially if you're a commuter and rely upon one to get to and from work. That's why we offer a replacement bike hire service so you can continue to satisfy your two-wheeled needs while you await repairs or a replacement.
Step 2: Add further cover options

Once you've identified the type of bicycle you'd like to insure and its replacement value, you can then start to look at other cover options to add to your Pedalsure policy. These further cover options will vary depending on the type of riding you do or are planning on doing – you may want to add them all to your policy, or just a select few.
Accessories and possessions cover
Going hand in hand with bicycle cover, accessories and possessions cover helps to protect all of your cycling essentials from theft or damage, not just your bike. This includes coverage for things like bike bags, lights and bike computers up to a combined value of £1,500.

Competition cover
Unlike a lot of other insurers, we also offer a specific cover option for competing in cycling events, whether that be in an amateur race or charity sportive. With these events often drawing hundreds of participants, the risk of being involved in a large pile up increases dramatically. Thankfully, with competition cover, you can rest easy in the knowledge that both yourself and your bike are fully covered just as they would be if you were riding on your own.
This competition cover also covers your bike and accessories when they're in transition during a triathlon event, for example.

Foreign travel cover
If you would like to compete in events like these abroad, or just fancy exploring overseas in your own time, then you'll definitely want to look into adding the foreign travel cover option to your policy. As well as covering yourself and your bike in case of theft or accidental damage while abroad, this foreign travel cover option will also cover things like travel money and any other essentials you may need to take with you, ensuring you have a smooth trip no matter what happens along the way.
The foreign travel cover option can offer cover for up to 60 days overseas, an ideal length of time for both weekend escapes and month-long tours.

Personal and public liability cover
The perfect cycle insurance policy won't just cover your bike, it'll also cover you and any accidents you may suffer, or cause, while out riding your bike. Personal injury and personal liability cover are two further cover options that everyone should consider when choosing their cycling insurance policy; no matter how often or how far you ride, you're always going to be at risk of suffering or causing an injury.
Our personal cover option offers cover up to £50,000, allowing you to fund any emergency dental work or rehabilitating physiotherapy you need without having to turn out your own pockets. If in the unfortunate circumstance that an injury forces you to take some time of work, our loss of earnings cover option can give you some peace of mind while you keep those bills ticking over.
In the event that you're on the other side of an accident and at fault for the injury of another person or damage to their property, our personal liability cover will step in and ensure that they are properly compensated – up to the value of £1,000,000.
Step 3: Get a quote

Now you've selected which type of cycling insurance you need and selected the further cover options you'd like to add to your policy, it's time to get a quote:

Pricing and quotations vary based on the cover options you select, as well as your personal circumstances, but for the price of a couple of coffees a week we can cover you for almost any unfortunate situation that may befall you while riding your bike.
As cyclists ourselves, we understand how painstaking choosing an insurance policy can be. That's why we tailor make ours to fit your two-wheeled needs. If you'd like to ask any questions before applying for a quote, or you want to let us know about any special circumstances you may have, then please get in touch.
While you wait for us to get back to you, why learn more about cycling insurance or  read our bicycle insurance reviews to hear first-hand from our many satisfied customers.