Last updated: December 2022
In cycling there are rules of the road that we all follow. Passed down through experienced riders and club mates, we follow these to stay safe while cycling. But what are the real rules of the road?
These are set out in the Highway Code that applies to all road users in the UK. Let's take a look at some of the most important ones for cyclists to remember.
NB: The Highway Code was most recently updated in January 2022. The rules set out in this article include those updates but for a more complete list of the changes affecting cyclists, see 8 Highway Code Changes Every Cyclist Should Know.
For extra peace of mind on the road, consider combining your Highway Code knowledge with dedicated commuter cycle insurance from Pedalsure.
Table of contents
---
How does the Highway Code apply to cyclists?
The Highway Code is a set of rules and guidelines for road users in the United Kingdom. It covers a wide range of topics, including rules of the road, road signs, vehicle markings, and traffic signals. The Code is designed to help road users safely and efficiently share the road.
The Highway Code applies to all road users, including pedestrians, cyclists, motorcyclists, motorists and horse riders.
The following sections of the Highway Code are most relevant to cyclists:
The Preamble to the Code (Rules H1 to H3) which sets out the 'Hierarchy of road users';
Rules 59 to 82 setting out 'Rules for cyclists';
Rules 159 to 203 on 'Using the road'.
Is the Highway Code actually law?
Yes. Any rules in the Highway Code using the words "MUST/MUST NOT" are legal requirements and those using "should/should not" or "do/do not" can be used in evidence against you in any court proceedings under road traffic legislation to establish liability.
Failure to follow the Code may also be evidence of negligence in the event you are sued by another road user following a cycling accident. Familiarise yourself with the Code as best you can.
The most important Highway Code rules for cyclists
Rule H2: Pedestrian priority at junctions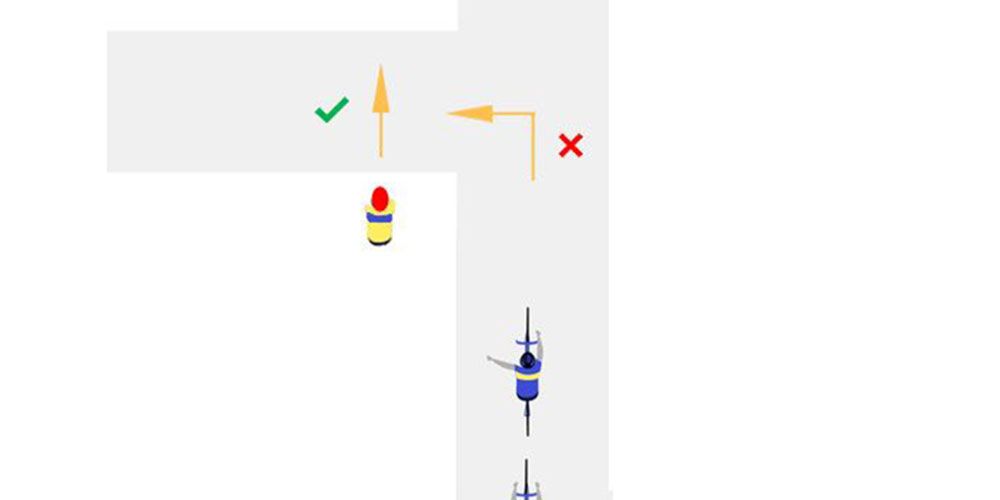 This rule is contained in the preamble to the Code and was updated in January 2022. It says that pedestrians have right of way when crossing or waiting to cross a road into which or from other road users (including cyclists) are turning.
If people have started crossing and traffic wants to turn into the road, the people crossing have priority and the traffic should give way. People driving, riding a motorcycle or cycling must give way to people on a zebra crossing.
Rule 59: Clothing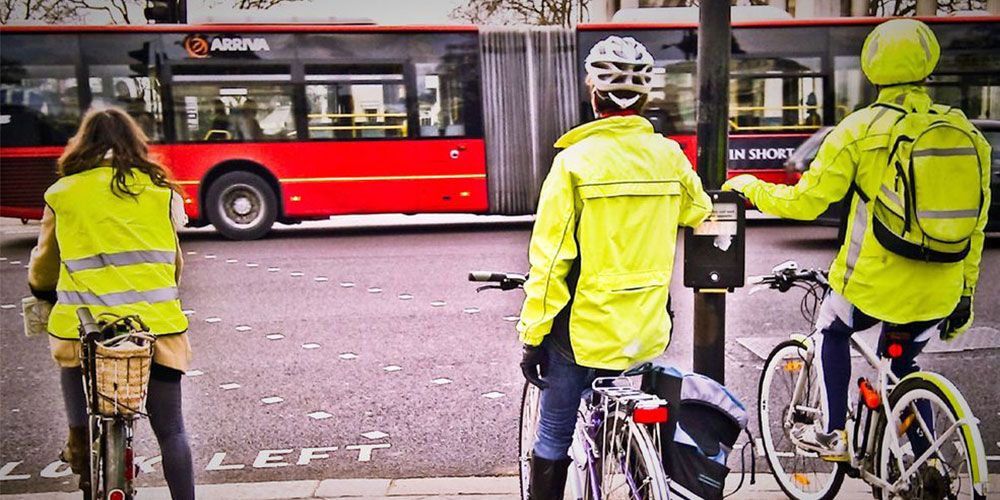 This rule is all about what to wear on the bike. Most recently updated in January 2022, the rule says that cyclists, "should avoid clothes that may get tangled in the chain, or in a wheel or may obscure your lights when you are cycling".
The Code no longer requires that clothes must be appropriate for cycling (or light-coloured or fluorescent) instead saying that light-coloured and fluorescent clothing can make you more visible to other road users.
The rules says that cyclists should wear a securely fastened cycle helmet that conforms to current regulations.
Rule 60: Lights at night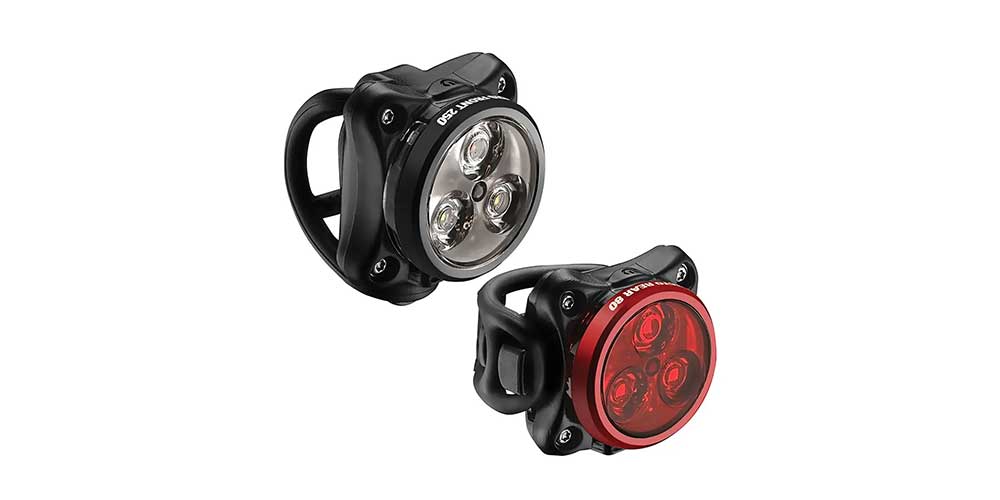 The Code says that cycling at night with the correct lights is an absolute must.
This means a powerful white front light and a red rear light. Rule 60 also states that the front light can be on a flashing setting, but it should be on a steady beam when not riding in a lit-up area.
To help prevent any issues with lights, especially when the days get shorter, a good tip is to either keep a spare pair at work or have a specific compartment for them in your bag where they live permanently. This way, remembering lights becomes a part of your daily schedule.
Rules 61, 62 and 64: Using cycle lanes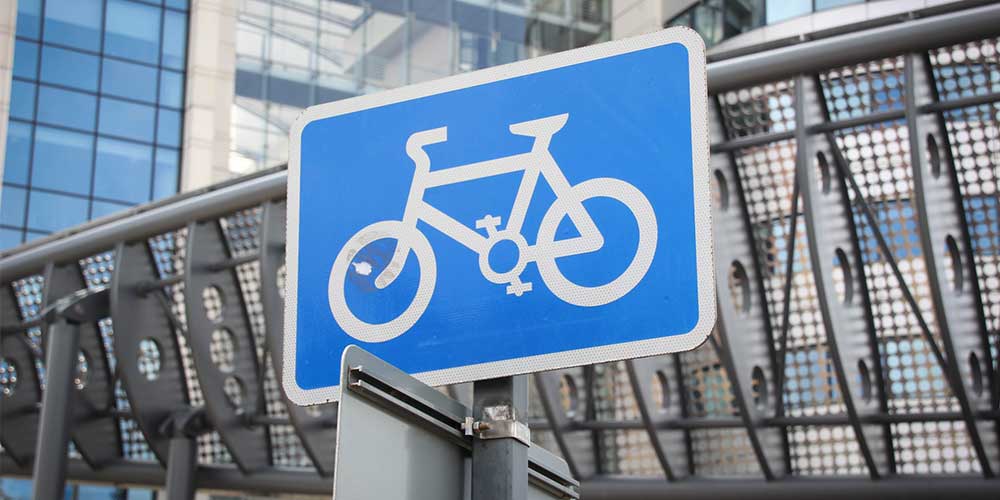 The Highway Code has a lot of information about where you can legally ride your bicycle. As you can imagine, it talks about following the specific crossings and bike boxes painted on the road itself, before going into specifics on cycle lanes.
The January 2022 update clarifies the position on using cycle lanes (the Code has never made the use of cycle lanes mandatory), with Rule 61 now saying cycle lanes can be used where they make your journey safer and easier but, cyclists "may exercise their judgement and are not obliged to use them."
Rule 64 on the other hand states that cyclists must not cycle on a pavement.
Rule 65: Using Bus lanes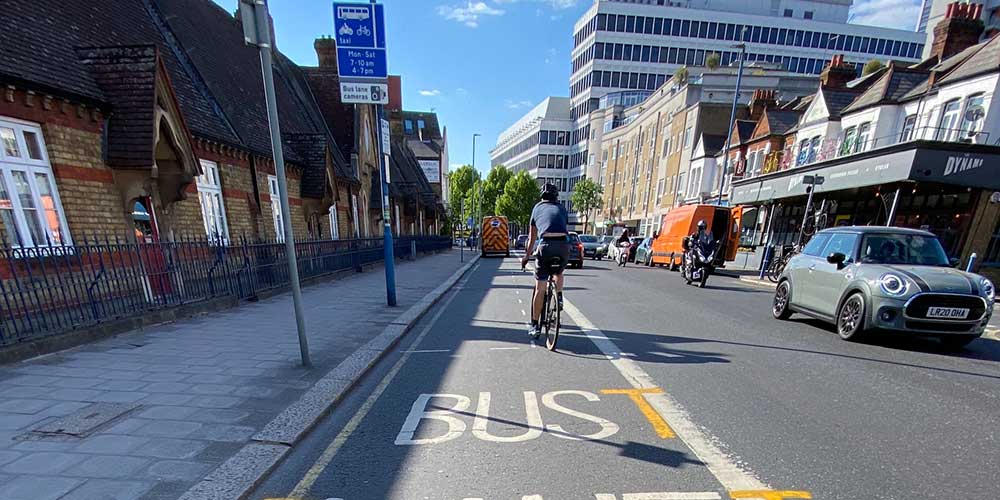 Lots of cyclists don't know that you can ride in a bus lane. Just double check that signage indicates cycling is permitted (most do) and, as long as you watch out for pedestrians and don't undercut a bus at any point, you can cycle in the lane, staying out of regular traffic.
Rule 66: Cycling two abreast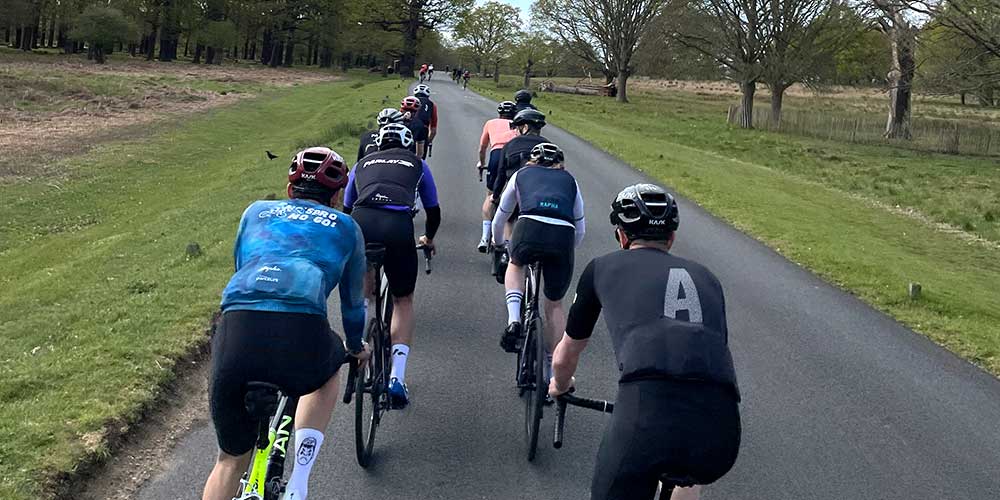 Can cyclists ride side by side? It's a common question.
Rule 66 covers the issue and was updated in January 2022. While there has never been a rule against riding 'two abreast' (the previous version said, "you should never ride more than two abreast, and ride in single file on narrow or busy roads and when riding round bends."), the updated rule makes it clearer saying cyclists can ride two abreast and, "it can be safer to do so."
Cyclists should be aware of drivers behind them and allow them to overtake by, for example, moving to single file or stopping if it's safe.
If you're interested in learning how to cycle safely in a group, we have a dedicated guide for exactly that.
Rule 69: Cyclists and red lights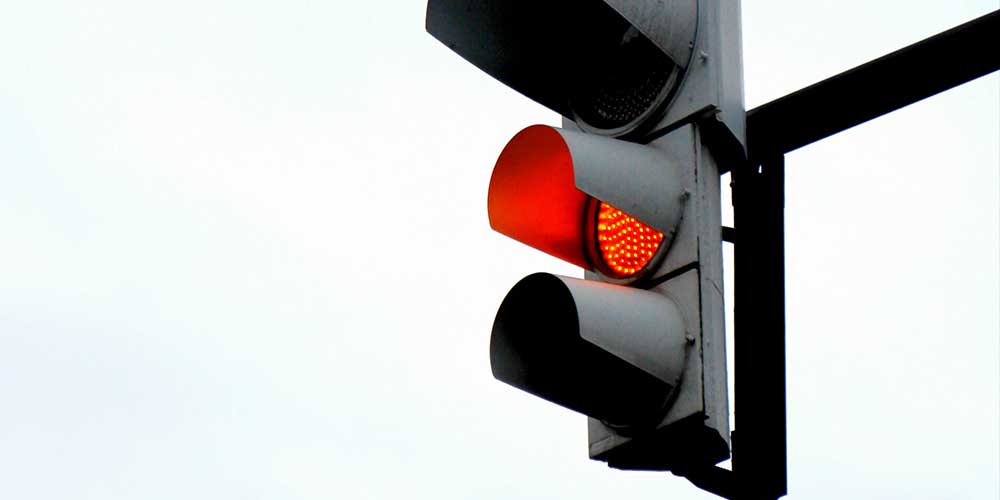 A bug bear of many road users is the propensity for some cyclists to skip through traffic signals. As you can imagine, this is illegal and specifically mentioned in the Code at Rule 69, so you must never skip a light, especially at a dangerous junction.
Rule 72: Cycling in the centre of the lane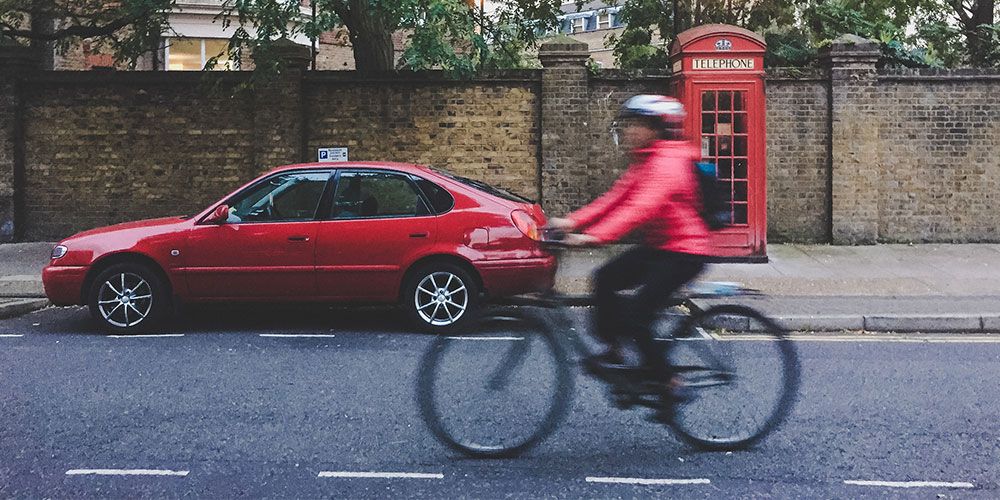 This was a key update in the January 2022 version of the Code. The rule relates to the position cyclists are permitted to take on the road.
The Code says there are two basic positions cyclists should adopt depending on the situation. These are designed to improve road safety for everyone:
Cycling in the centre of the lane (not 'the road'), to make yourself as visible as possible, is advised in certain situations (e.g. on quiet roads, in slow-moving traffic and at the approach to junctions)
Cycling at least 0.5 metres away from the kerb edge (and further where it is safer) when riding on busy roads with vehicles moving faster than them.
---
FAQs
Let's finish by answering a few common questions on the Highway Code rules for cyclists.
What are the new Highway Code rules for cyclists?
The Highway Code was most recently updated in January 2022. Among the key updates were the introduction of a hierarchy of road users and guidance on when cyclists are advised to cycle in the middle of the lane.
We have a list of 8 key Highway Code changes that every cyclist should know.
Are cyclists bound by the Highway Code?
Yes - cyclists are bound by the Highway Code, along with all road users. Rules of the Highway Code using "must/must not" are legal requirements. You are committing a criminal offence if you do not follow these.
Rules using using "should/should not" or "do/do not" are advisory, but a failure to comply with them may be used in evidence in court proceedings against you under road traffic legislation.
Can cyclists cycle in the middle of the road?
Yes they can in certain situations if it is safe to do so - see Rule 72 above. The purpose is to make the cyclist as visible as possible to improve road safety for everyone.
Does the speed limit apply to cyclists?
National speed limits on public highways do not apply to cyclists in the UK. Both the Road Traffic Act and the Highway Code (Rule 124) apply only to motor vehicles.
There are exceptions, however. Royal Parks have special regulations imposing speed limits that can also apply to cyclists. In addition, bylaws set by local government can impose speed limits on cyclists in places such as parks, promenades and public places.
Offences against dangerous cycling, careless and inconsiderate cycling, and others exist in legislation in the UK.
Related articles you may also be interested in
You may also be interested in these articles relating to road and cycling safety:
---
That's just 10 of the many rules that cyclists should be aware of when out on the road. You can find the whole list here.
To optimise your safety and security when you're riding your bike, you can't go wrong with cycling specific insurance. If you take out a Pedalsure cycle insurance policy, you, your bike and your accessories can be protected in cases of bike theft, damage, personal injury, personal liability, and more. Most of what we cover you won't find in your standard home insurance policies, so give yourself peace of mind by following our quick and easy quote process today.
Get a quote today.