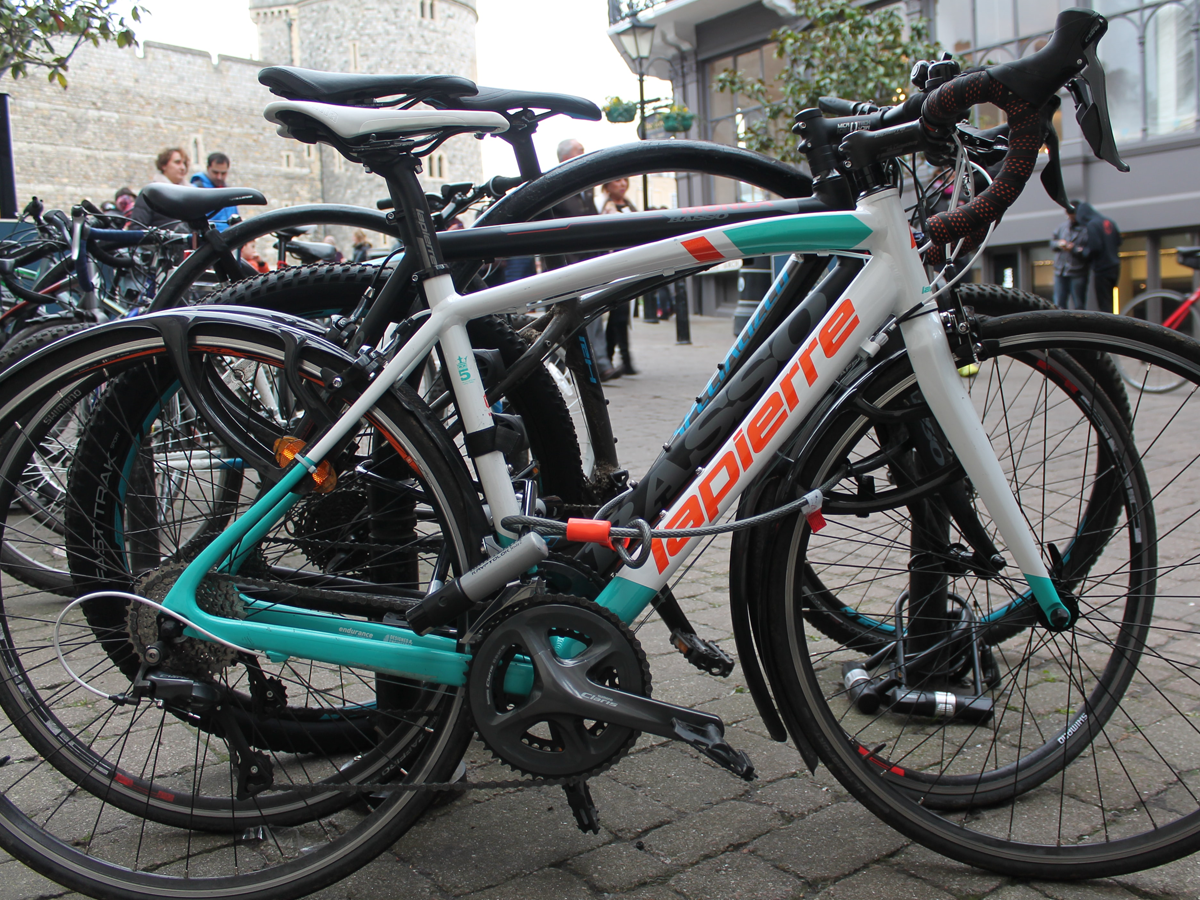 Whether you cycle to work on a weekday or take on the open roads at the weekend, no matter the type or expense of your bike, it is important to keep it safe from bike thieves. A bike is stolen in the UK once every 90 seconds which is a staggering statistic, and with inventive thieves always finding new ways to make off with your bike, it has never been more important stay one step ahead.
One of our customers recently had this all too familiar experience and it was caught on camera by a neighbour.
So, here are some quick tips for you to keep in mind to stay ahead of the game and stop your bike being stolen.
Get a suitable lock
Getting a suitable lock – or locks – for your bike is the first thing you should do to prevent your bike from being stolen. A heavy-duty lock can be a deterrent in its own right, whether you leave it in a bike rack or locked up outside on a café on your Sunday ride. At Pedalsure, we have an Approved Lock List and we use the Sold Secure silver and gold ratings:
· Silver – bicycles up to and including the value of £1,000
· Gold – bicycles with a value above £1,000
You should aim to get a secure lock that matches the value of your bike. If you're still unsure, reading Our Ultimate Guide To Bike Locks will help you make the right choice.
Lock your bike securely
Learning to lock your bike securely against a sturdy object is also paramount. Use a combination of D-locks and cables to securely lock your frame and wheels to an immovable object. How often do you see the sorry sight of a rusty bike frame on its lonesome still attached to a rack without its wheels to prop it up? If there is any worry, remove your quick release front wheel, place it next to the rear wheel and D-lock through both to an immovable object. Try to fill a large D lock with as much of the bike as possible to prevent a leveraging tool from having access to that space and face it towards ground so that a would-be thief has to do some acrobatics if they want to pick the lock.
Pick your spot
Treat your bike like you would your car at night. Look for CCTV and make sure it covers where your bike is locked up – also, choose an area that is well lit. These tried and tested crime prevention tactics are obvious, but go a long way.
Mix up where you leave your bike
When commuting, try not to leave your bike in the same place every day. For example, if you leave it at the same train station or on the same street outside your office each and every day, the bike will become a fixture of that area. As a result, particularly astute criminals may plan a bike heist with your pride and joy specifically in mind. Mix it up and change its position so that it doesn't stand out to anyone over time.
Take accessories with you
Take your lights, pump, quick release saddle and any other detachable item with you. If the thieves can't get your bike because it's locked up well, they may still try and get one over on you by nabbing an easily accessible accessory. These will also make your bike stick out like a sore thumb in a packed rack. If you've chosen a premium saddle from a brands like Brooks, it may even be worth carrying another lock just for securing it to the frame.
Don't stand out
This is especially prevalent with a commuter bike. Ride what you need to ride to get to work and nothing more. If this means a beat-up old bike, so be it. It won't stand out and it certainly won't sell for much if it was to be stolen. Play a mind game with the thieves, make them wonder, "Is it worth the effort?" It's a slightly pessimistic approach but it is effective.
Or… do stand out and make your bike unique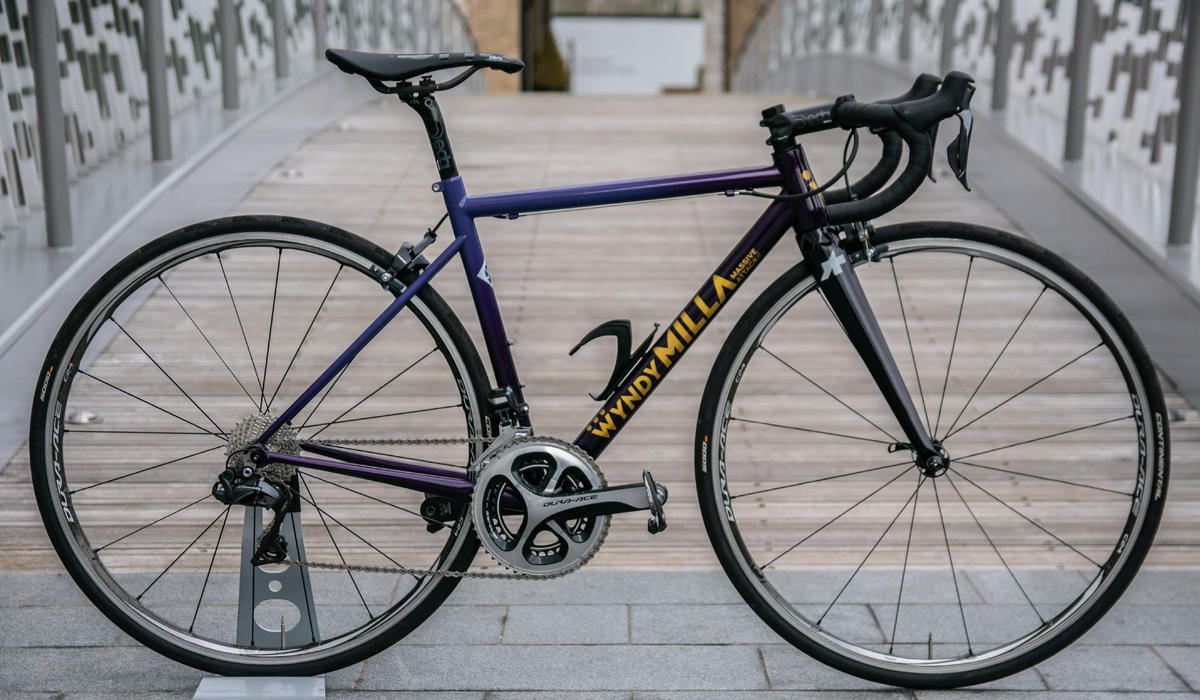 Alternatively, you could stand out as much as you want and let everybody know that your bike is 'your' bike. Get your name on it with a sticker or a custom personalised paint job. This will make it easy to identify and may make it less likely to be stolen.
Lock your bike securely even at home
Just because your bike is at your property doesn't mean it's safe from thieves. Make sure to keep it locked in a shed or garage and then securely look that out building with a sturdy device. These two precautions alone may act as a large enough deterrent. Make sure they're not easily accessible or securely lock them to something that will make a loud noise if it were to be pinched. A sort of DIY shed alarm. If you don't have the space for a shed or live in a flat, keep it in your room or lock it securely in a private area.
Note your bike's serial number and unique features
Your bike's serial number can be found stamped underneath your bottom bracket and if your bike is ever stolen, is the code used by the authorities to track your bike down. It is also worth noting what makes your bike unique, maybe there's a sticker in a certain position, a specific dent that gets on your nerves or even a few unique scratches. One of the first things a 111 operator will ask you when you report a bike theft is that bikes serial number and unique features. It is not always possible to stop the bike thieves, but if you note these features at least your bike will be on record.
Remember in April 2020 when – despite the odds – this gorgeous Trek was recovered on its way out the country at the Port of Dover? It was identified by serial number.
Create a privacy perimeter on Strava
If you're a Strava user who regularly rides to and from your home, it's a good idea to delve into the settings of the app and create a privacy perimeter. This means that you can set a radius around your house and that part of your ride will never show up on a map of your activity. You never know who might be looking at your rides, data and bike types if your profile is public, so it can make sense to set your profile to friends only as well.
Share tips with other cyclists
With the ever-lurking danger posed by bike thieves, let's join together as cyclists and look out for each other. We don't mean assemble an Avengers style group of vigilantes (in fact, we very much urge you not to be a hero) but share your tips, deterrents and bike locking protocol. Report if you see suspicious behaviour and be on the lookout for your fellow riders. Sometimes, we all need to rely on the actions of a good Samaritan.
Get insurance
Now we're not saying that simply because you have insurance your bike will not be stolen, far from it, but it will help you follow all the tips already listed. Furthermore, if you were to find yourself standing opposite an empty bike rack scratching your head because your bike is nowhere to be seen, you won't be left high and dry.
---
Sadly, your bike is always at risk of theft no matter how many of these tips you follow to the letter but that's where we step in. Unlike home contents insurance, our policies cover your bike to the maximum whether it's locked out on the street or tucked away at home. So, get a quote today and ride happy.
Don't forget, we offer all customers a huge 60% discount on a gold-rated Hiplok DX D-lock worth £79.99 with your new policy. Yours for just £30.