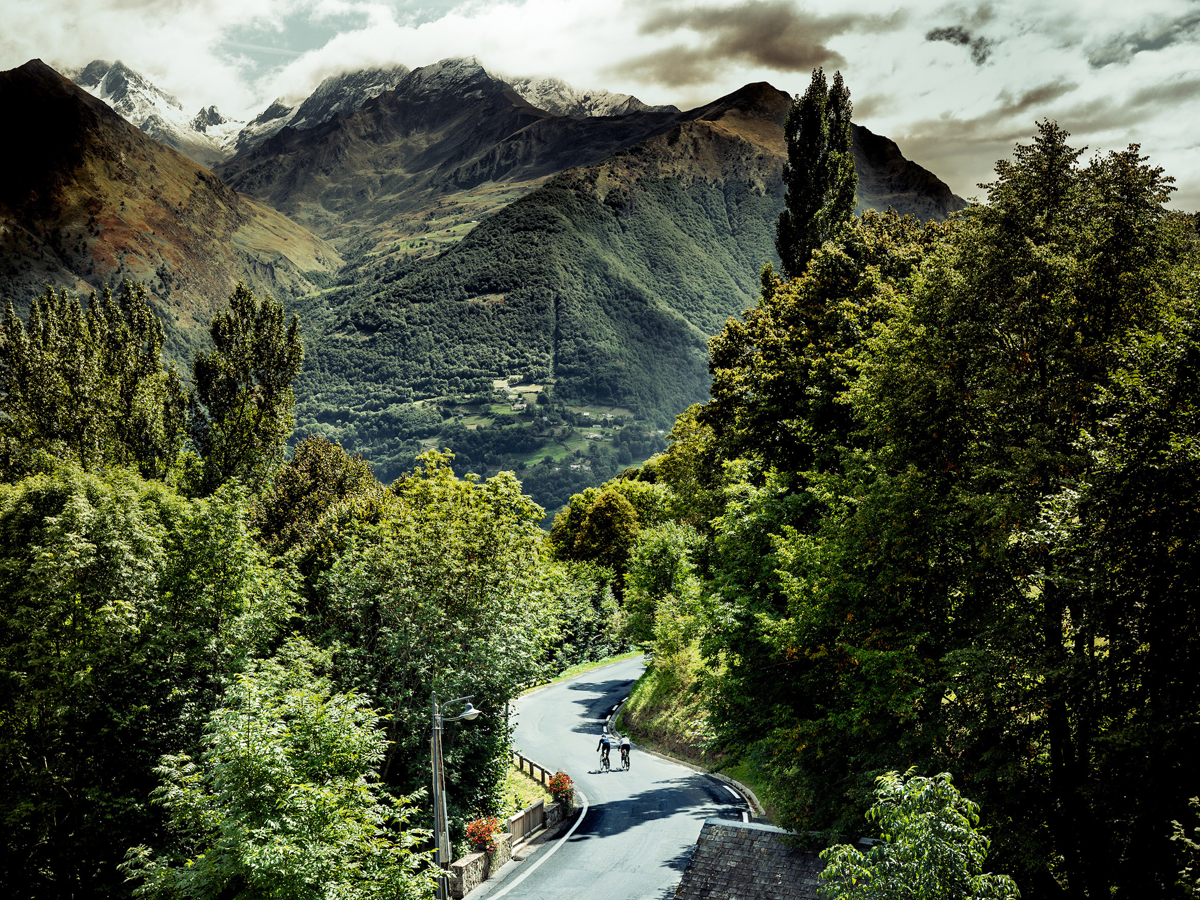 Last updated: November 2022
European cycling holidays provide some of the best experiences you can have on two wheels. Whether it's a training camp with your local club, a family holiday, a trip with your ride buddies where cycling isn't the highest thing on the agenda, or a solo adventure into the mountains, the continent truly is a playground for cyclists.
While you might feel spoiled for choice given the various countries and cities or regions within them, here are some of our favourites.
Thinking of taking your bike on your next holiday? Consider specialist cycling insurance from Pedalsure. We offer 30 or 60 days overseas cover to extend your insurance overseas.
You may also be interested in:
---
Girona, Spain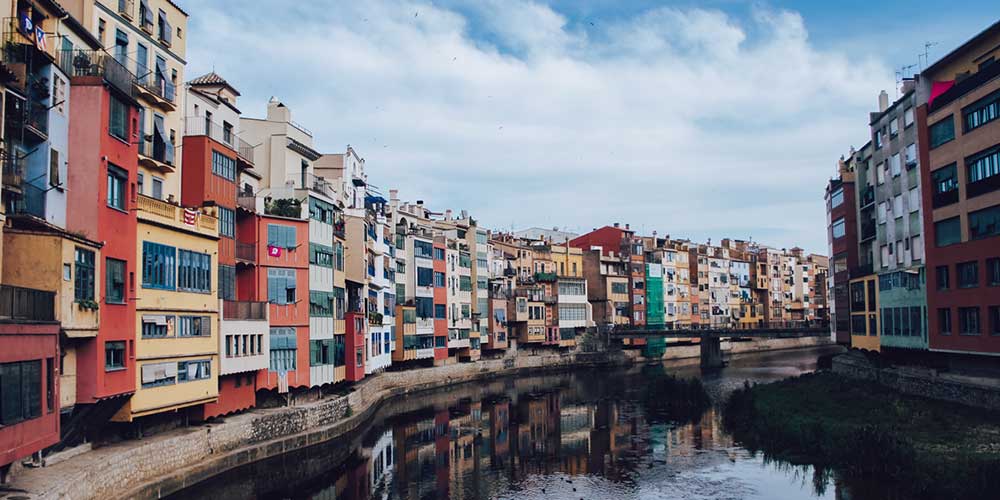 When it comes to European cycling destinations, there's one place that immediately springs to mind, Girona. The Beverly Hills of cycling, you can't go far without spotting a professional cyclist as many of them live here, and it's not hard to see why.
Girona is surrounded by fantastic and easily accessible cycle routes that pretty much offer any riding you would ever need or want. There is a real mix of terrains in the area and the relatively traffic-free Catalonian roads mean that there is little hassle in getting out of the town and into the hills. Girona's old town itself is a beauty and with plenty of places serving great food and great coffee, there's a certain magic to the place.
The Dolomites, Italy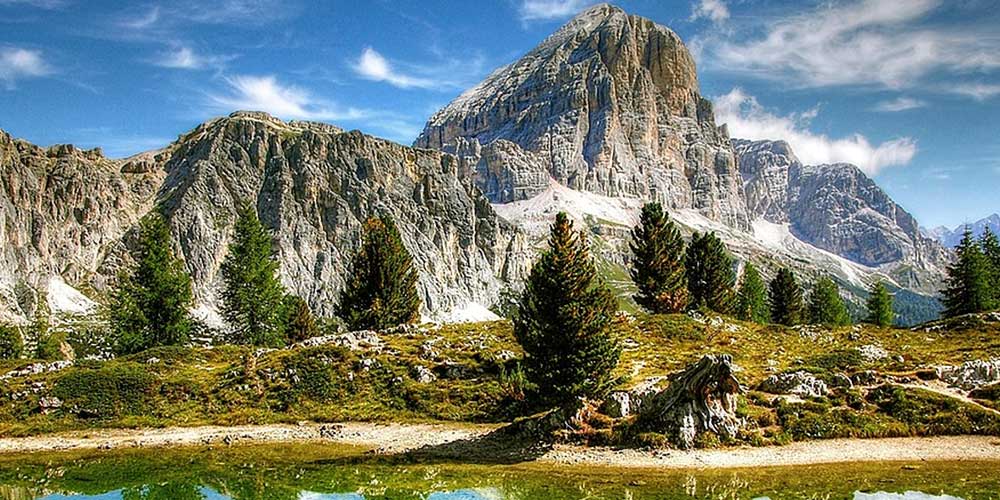 Some of the most impressive mountain views in all of Europe can be found in Italy's Dolomite range. Characterised by the winding, open climbs and inhospitable rocky crags, the North-Eastern region is a melting pot of cultures, food and languages, making it a really unique cycling destination.
The mish-mash of Italian and Austro-German influences is obvious in the architecture and cuisine.  The picturesque Gothic churches act like watchtowers in the mountains, and some of the best pasta and pastry in all of Europe can be found here too. Rich in cycling routes, culture, and food, the Dolomites tick all the boxes.
Algarve, Portugal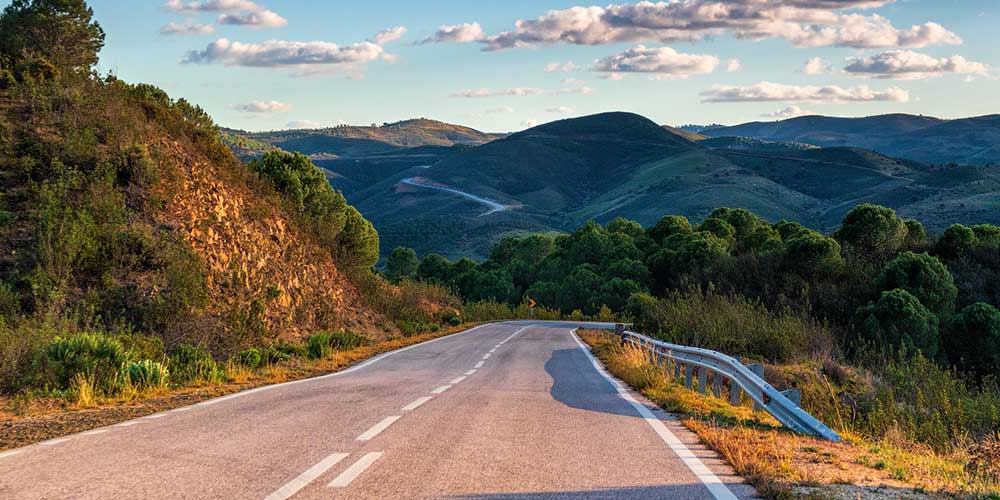 Portugal is a cycling destination that has grown in popularity thanks to the large variety of roads in the country. Not only are there plenty of climbs but also a huge array of rolling roads to test yourself on. The terrain is not too dissimilar to what you'll find in the most popular cycling regions of its Iberian neighbour, but Portugal just feels that little bit less mainstream.
The Algarve region especially has a whole plethora of different roads and types of riding to tempt you. Away from the bike, there is also plenty of food to sink your teeth into and local wines to try… naturally.
Northern Scotland, UK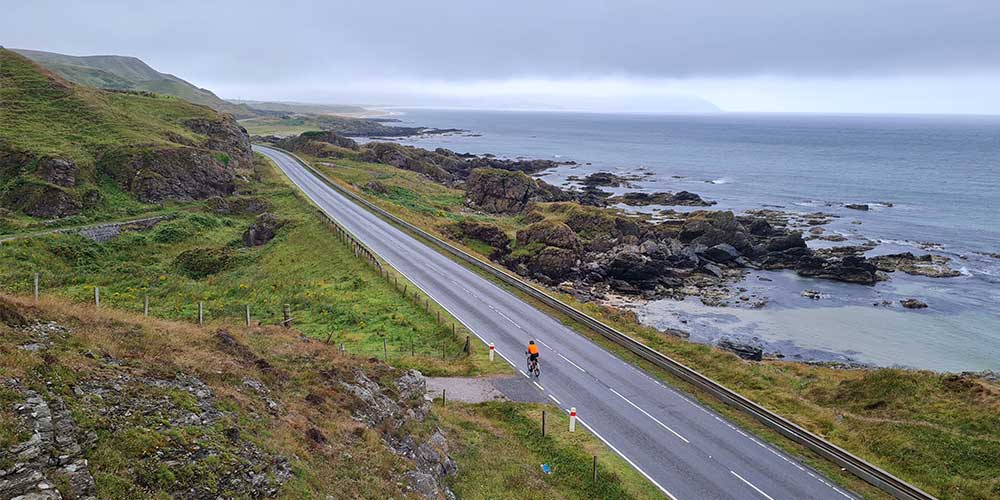 Sometimes you don't have to look that far to find the ideal cycling holiday. One of the best places to tour in all of Europe is in fact Scotland. Particularly adventurous cyclists can take advantage of Scotland's rules on wild camping (Scottish law allows members of the public the right to roam, while English law does not) and discover the country via epic bikepacking odysseys, taking everything they could conceivably need strapped to their machines.
It's a totally liberating way to explore a place and Scotland might just be one of the best ones to do it in due to the vast array of signposted routes, beautiful scenery and rural landscapes. Particularly suited for off-road riders, tourers and families.
Mallorca, Spain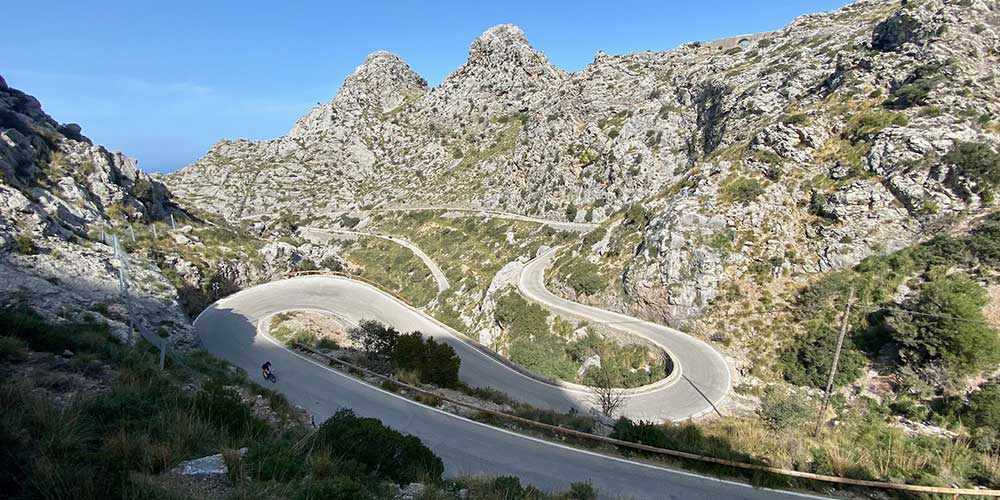 If Girona is where the pros live, then Mallorca is still where they go to pack in some intensive training. Probably the most well-known cycling destination in Europe, Mallorca is especially popular with us Brits, who love to swap the grey skies of the UK for this sun-kissed Balearic island every spring.
Popular with hobbyists, club riders and professionals alike, the island is well up to the task of catering for its annual influx of cyclists. With plenty of tour companies, hotels, bike facilities and shops, Mallorca has everything covered. As for the riding, one of the reasons it is so popular is because of the wide range of terrain there is. Flat roads, rolling hills and demanding mountains, there is no denying this Spanish island is a cycling haven.
French Alps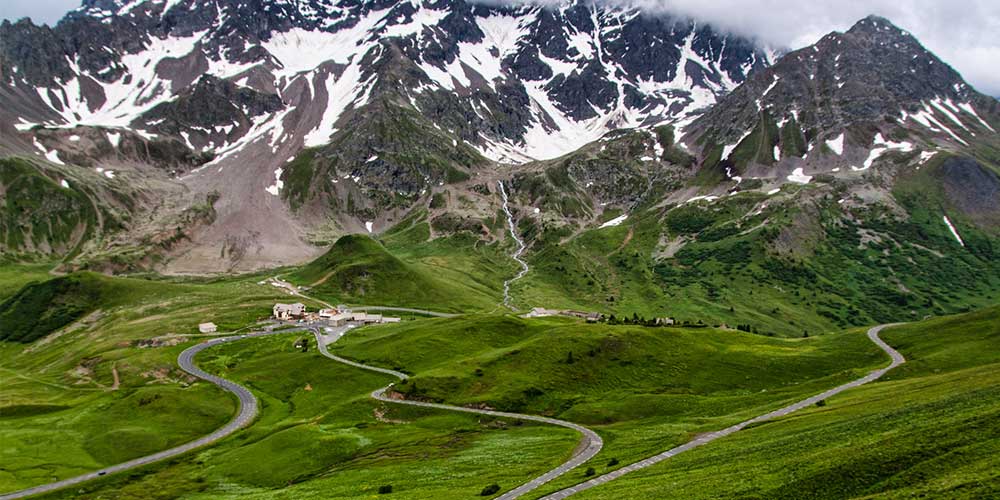 The French Alps always make a few appearances in any list of bucket list climbs, including ours. These are some of the most popular climbs in the world, let alone Europe, thanks in large part to the sport's biggest showpiece events, the Tour de France and Giro d'Italia, which both visit this corner of the country often. Who hasn't wondered, while sitting at home on the sofa with a tube of Pringles and a fresh cup of tea, whether they too could take on the mighty climbs they watch the pros racing up?
A great destination for when it heats up, the region has almost become more synonymous with cyclists in the summer months than it has with skiers in the winter. You have to be on the top of your game to ride the Alps though, these dizzying climbs and perilous descents must be treated with respect.
Tuscany, Italy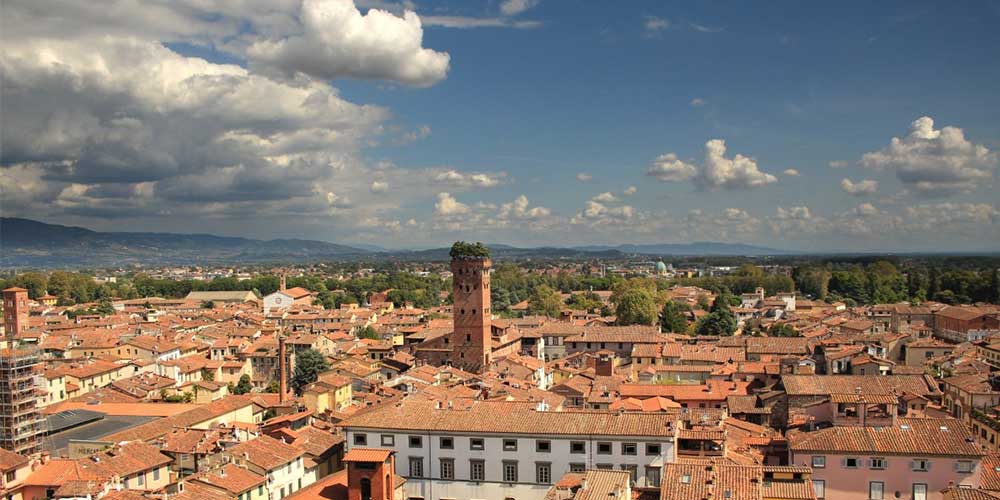 There aren't too many better sights in cycling than the peloton taking on the legendary Strade Bianche in Tuscany. The famous white roads are some of the best in Europe and are an absolute delight to ride. The region is characterised by the windswept Italian cypress trees that line these roads, the miles and miles of vineyards and the stunning villas.
Beating summer sun, great roads to ride, plenty of history, mouth-watering food and of course the odd tipple, Tuscany has it all so you may well have to be dragged away kicking and screaming from this destination. And of course, if you're inclinations tend towards the retro.
Julian Alps, Slovenia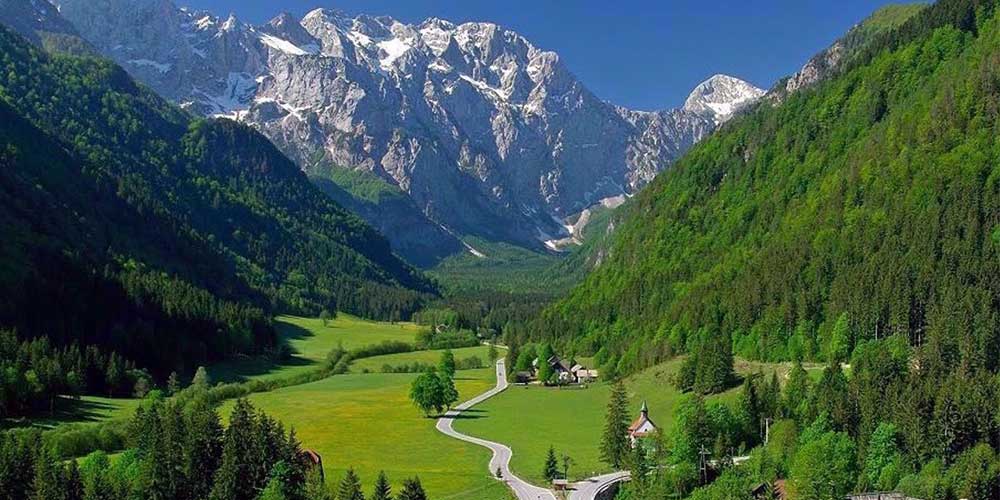 Slovenia is one of the relatively new kids on the block when it comes to European cycling getaways. A great destination for mountain bikers and road cyclists alike, the country has plenty of brilliant off-road routes and rideable, tricky roads that take you high up into the Julian Alps. It's no surprise once you've ridden here that the country punches well above its weight in terms of producing world class bike racers, like Vuelta champ, Primoz Roglic, and future Tour de France-winner, Tadej Pogacar.
An alternative to the traditional European cycle haunts, Slovenia is a little more off the beaten track which makes it a great destination for the keen touring cyclists among us. Ingratiate yourself into the landscape, the culture and the food and learn about a country that previously may well have just passed you by.
---
Pedalsure can cover you and your bikes on your next cycling holiday. Get a quote today and get covered.