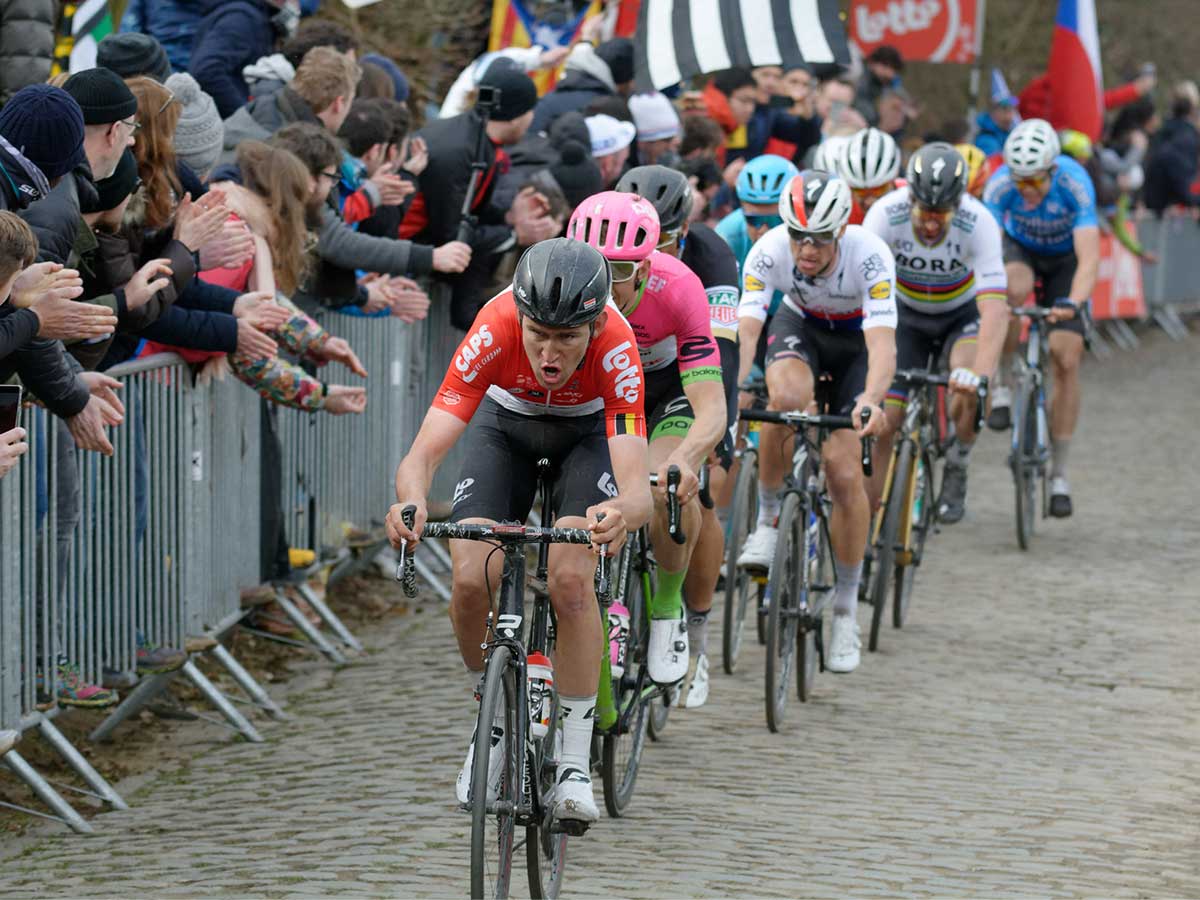 Written by Joe Laverick, U23 cyclist for Hagens Berman Axeon
From the mountains of the Tour de France to the cobbles of Flanders, racing the hallowed roads in front of thousands of adoring fans is what every cyclist dreams about. Being a professional cyclist is effectively being paid to ride the biggest races in the world, but how do you get the gig in the first place?
You may also be interested in:
---
You're not going to find a job opening for "Pro Cyclist" on LinkedIn, it's a little more complicated than that. Most pro riders start racing at a young age, and work their way through the ranks of their respective countries, winning races along the way. From there, they'll get picked up by bigger teams, usually win slightly more important races and eventually get on the radar of a World Tour team.
First, we've got to ask what even is a pro-cyclist? In the eyes of the UCI, the sport's governing body, there are three tiers of professional cycling: World Tour, ProTeam and Continental. For World Tour and ProTeams, the UCI has a set of regulations such as a minimum wage and certain health requirements tha riders must adhere to. At the 'Conti' level, the lowest echelon of the pro-ranks, it can be a bit of a Wild West.
In my eyes, you can only truly be classed as a professional cyclist once you've signed a ProConti contract or better. Although, many argue that as soon as you receive a wage whatsoever from the sport that you're a pro. It's a grey area.
So, with all that said, how exactly do you sign that pro deal?
Win a Load of Races
The simplest way to becoming a pro cyclist is winning bike races. It really is that simple. If you win a lot of big races, pro teams simply cannot ignore you. 1+1=2 in this scenario.
What kind of races really is the key. If you're turning up and smashing your local 4th cat criterium every week, then I wouldn't expect a call from the Ineos Grenadiers just yet. Hell, even winning consistently at the top of British racing hasn't been enough for a lot of talented domestic riders to reach the pro ranks.
Most professional racing teams want you to win on the continent. Once you've done that, it's like having the Golden Ticket and doors begin to open. There are some races that if you win, then you're guaranteed a pro deal, such as the Baby Giro or Tour de l'Avenir. Some other things might surprise you, for example if you win the pro British Road Race Championships then that doesn't guarantee a ticket to the World Tour.
It is possible to sign a professional deal at any age, but in most cases riders go pro out of the under-23 age category. Once you leave the U23 ranks, it becomes increasingly harder to secure a pro deal, no matter how many races you've won!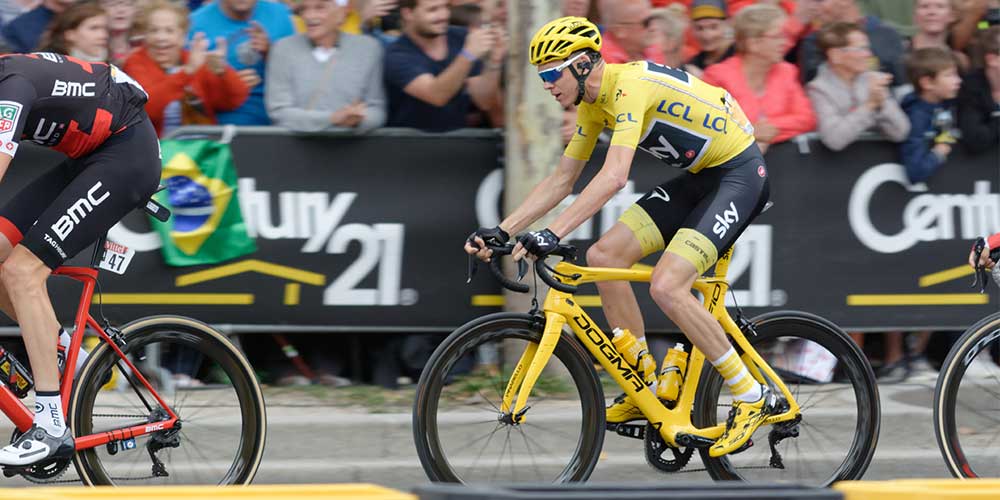 Power Data
An increasing number of riders are being signed purely on their power data, with the theory that teams will be able to teach them the race skills along the way. This theory presumes that riders signed are so incredibly strong from a physiological perspective, that they'll be able to make up from their shortcomings tactically with raw power.
This is happening more for younger riders. For example, if you test a 19-year-old rider who hads incredible data, but doesn't yet have the results to back it up, it's worth the risk. So many teams are attempting this "diamond in the rough" talent identification programme that some are arguing that the most important thing is being forgotten: race results.
It's all well and good being able to put out ridiculous power, but that doesn't necessarily transfer over to the road. A recent example of someone who has been spotted via a power talent ID programme and being able to back it up with results is Jay Vine.  Jay is without doubt the most successful winner of the Zwift Academy to date. He was already a continental rider back home in Australia, but the Zwift Academy gave him the opportunity to show himself on the world stage. He took the opportunity with both hands and is now a double Grand Tour stage winner.
Instances like Vine's will only encourage more teams to take the risk.
The Different Way
There's an old adage in cycling: if you're good enough then you're good enough. Okay, it's not the most eloquent of sayings, but it's true. Just like "the cream will always rise to the top", if you have what it takes to make it in the WorldTour, then you'll end up there.
We're increasingly seeing riders cross-disciplines on their way to the top and bypassing the usual routes to success. Mathieu van der Poel and Wout van Aert both came from cyclocross rather than the typical route through the road ranks. On the other side, both Ashton Lambie and Keegan Swenson were both reportedly offered (and turned down) World Tour contracts after impressing on the Gravel scene.
There have been riders that reportedly got contracts on the back of breaking Strava KOMs, and those which you question how they got their foot in the door whatsoever.
---
Becoming a pro-cyclist is a long road full of ups and downs. Just as you think you're on your way to the top, a crash, illness or simply a bad race can close the door right in your face. It's an emotional rollercoaster, a story of sacrifice. But, whatever the result, is an exhilarating ride.