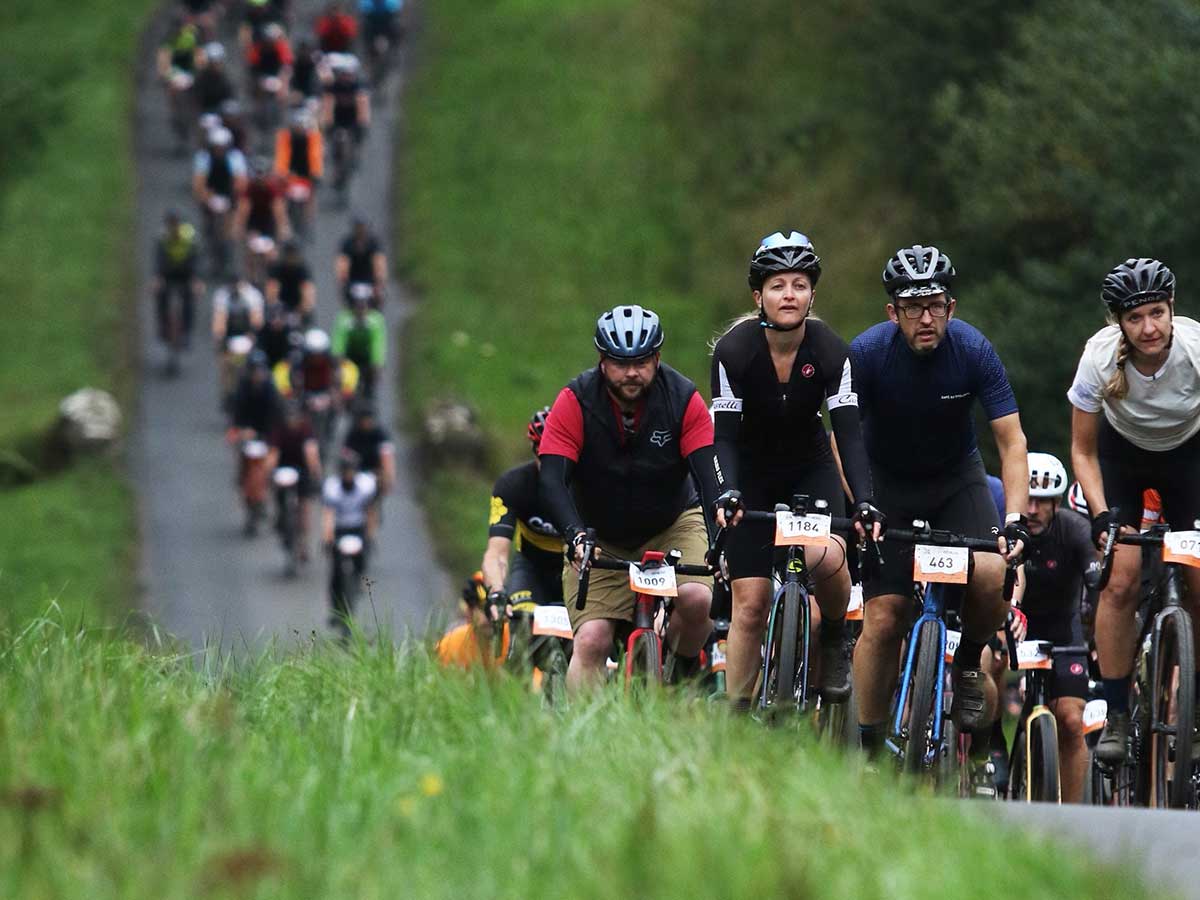 Few things beat a challenge on a bike. Fortunately we're spoilt for choice in the UK when it comes to sportives (or gran fondos) with plenty on offer for all abilities and rider types. We've listed our favourite UK sportives before and now it's time to run through our pick of events for 2022.
New to mass participation rides? Check out our top tips for your first sportive.
Don't forget, as standard our cycling insurance covers you taking part in sportives so you can focus all your energy on the ride itself. Group riding with hundreds of other cyclists can be nerve-racking if you're not used to it. Get a quote for cover from us today to protect you and your bike in all the sportives you line up for in 2022.
---
Dirty Reiver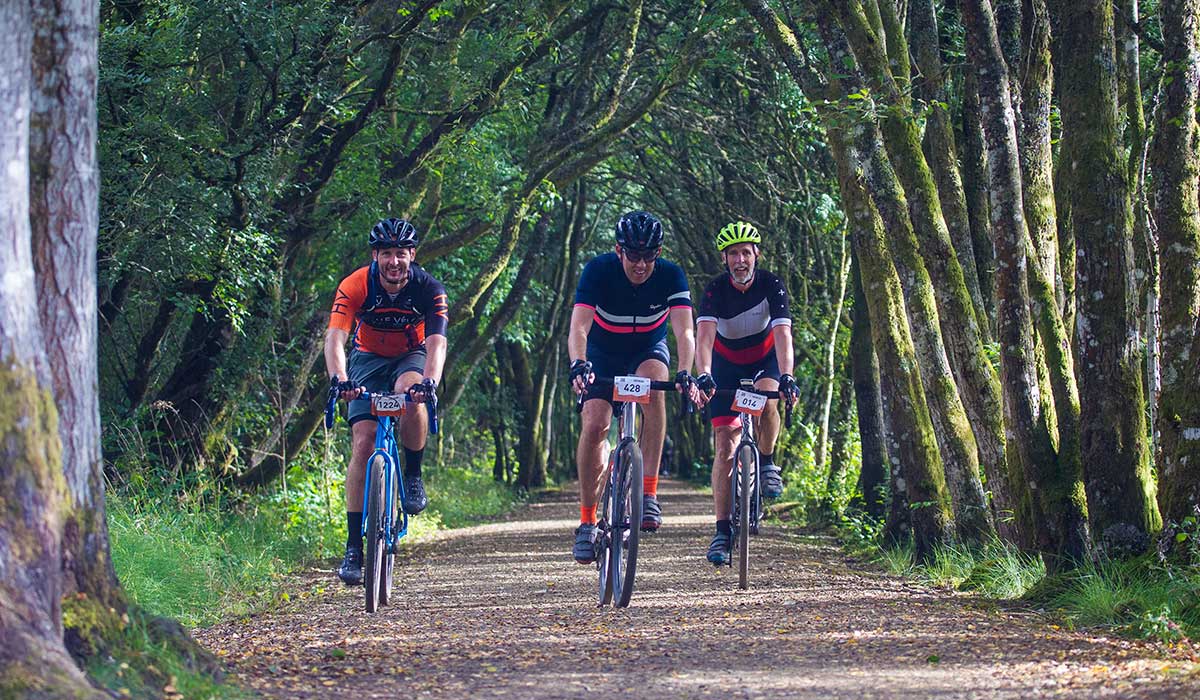 Date: 23rd April 2022
Type: Gravel
Where: Kielder Forest, Northumberland
Visit: https://dirtyreiver.co.uk/
Dirty Reiver is an epic timed gravel event taking place in the incredible forested wilderness of Kielder Forest in Northumberland. It's one of the premier gravel events in the UK and something of an equivalent to the increasingly famous 'Unbound' gravel event in the US.
There are three courses on offer: the Dirty Reiver 200 (200km), Dirty One Thirty (130km) and the Dirty Sixty Fiver (65km) which is a new distance for 2022. All of the courses promise flowing, not-too technical, gravel roads through remote areas providing outstanding viewpoints across a spectacular part of the UK. There's a gravel expo too attended by many of the top gravel brands in the sport and even a pasta party the night before the ride!
Ride London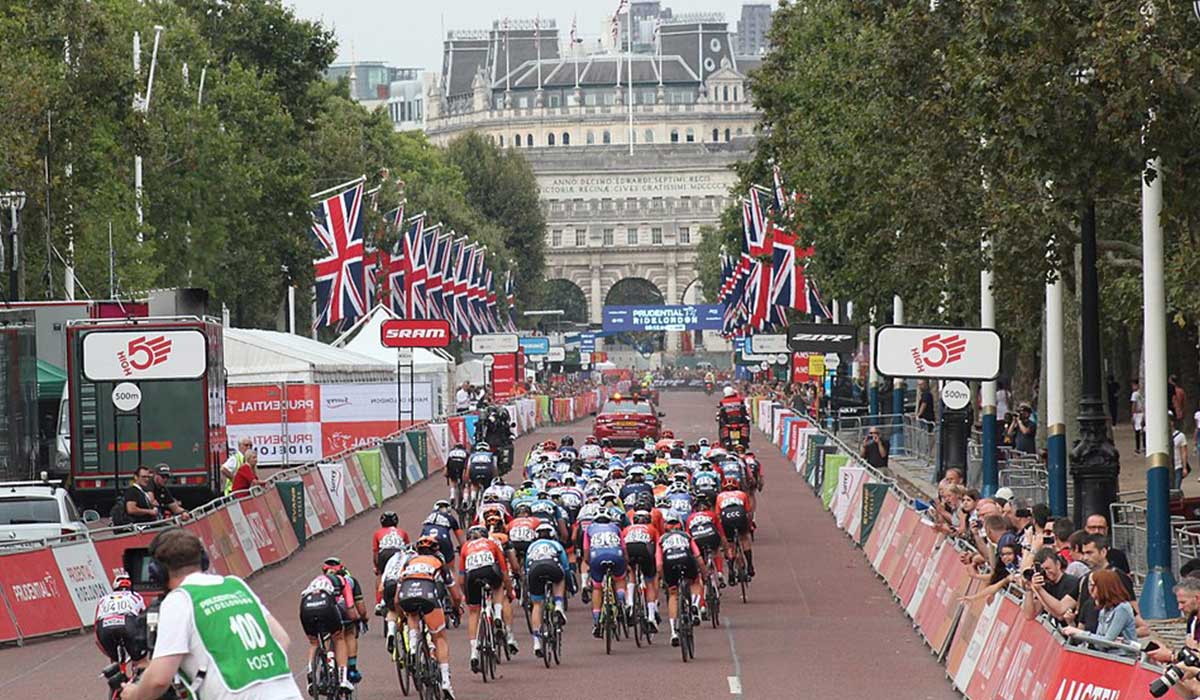 Date: 29th May 2022
Type: Road
Where: Central London and Essex
Visit: https://www.ridelondon.co.uk/
After a two year hiatus, perhaps the best known mass participation ride in the UK is back but this time with a new route. Where the event's former iteration followed the road race course of the 2012 Olympics, from 2022 the event starts on central London's Embankment and takes on the rolling countryside of Essex before finishing at the iconic Tower Bridge back in the city.
As with previous editions, as well as the 100-mile challenge, Ride London will feature family-friendly cycle rides, on traffic-free roads, passing some of the capital's most iconic landmarks. There's also a professional-level UCI women's race, the Classique, that will run alongside the event for three days from 27th to 29th May.
Etape Loch Ness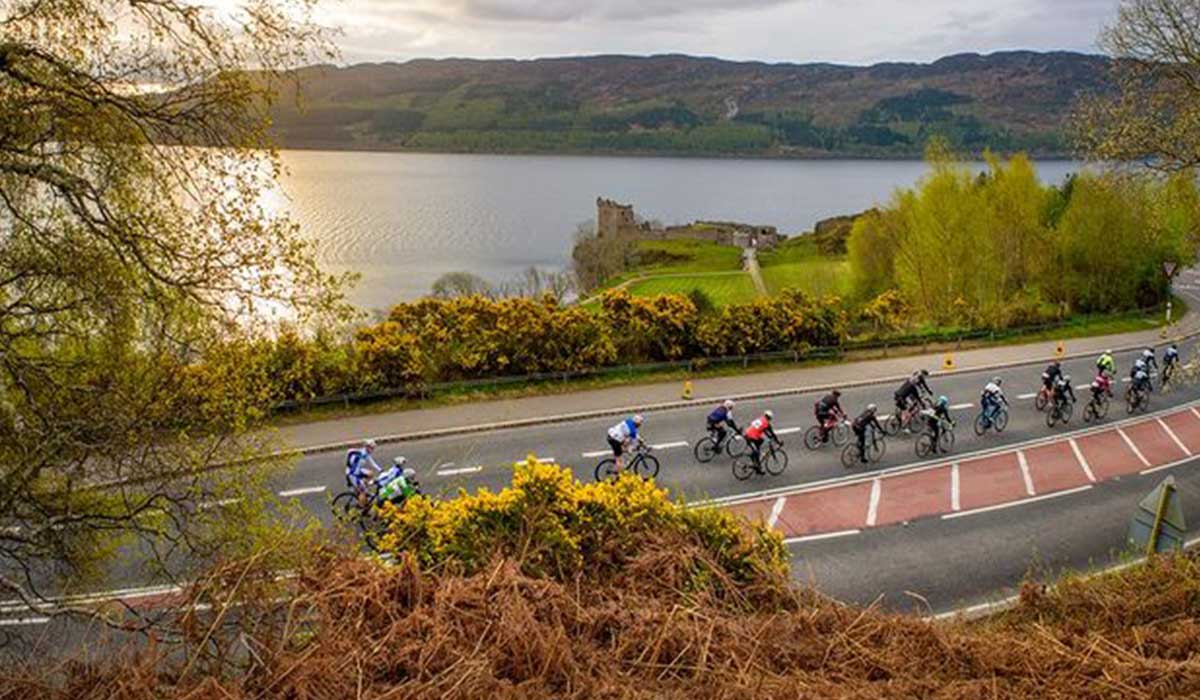 Date: 24th April 2022
Type: Road
Where: Inverness, Scotland
Visit: https://www.etapelochness.com/
Better known for the monster that inhabits its murky depths, Scotland's world famous Loch Ness is also home to Etape Loch Ness, a 106km sportive on closed roads taking riders on a spectacular loop around the iconic loch. There's even a timed 'King of the Mountain' section too, up a 9km climb with a leg-sapping 380 metres of elevation gain. The ride starts and finishes in Inverness on the northern end of the loch. What's not to like?
Dorset Dirt Dash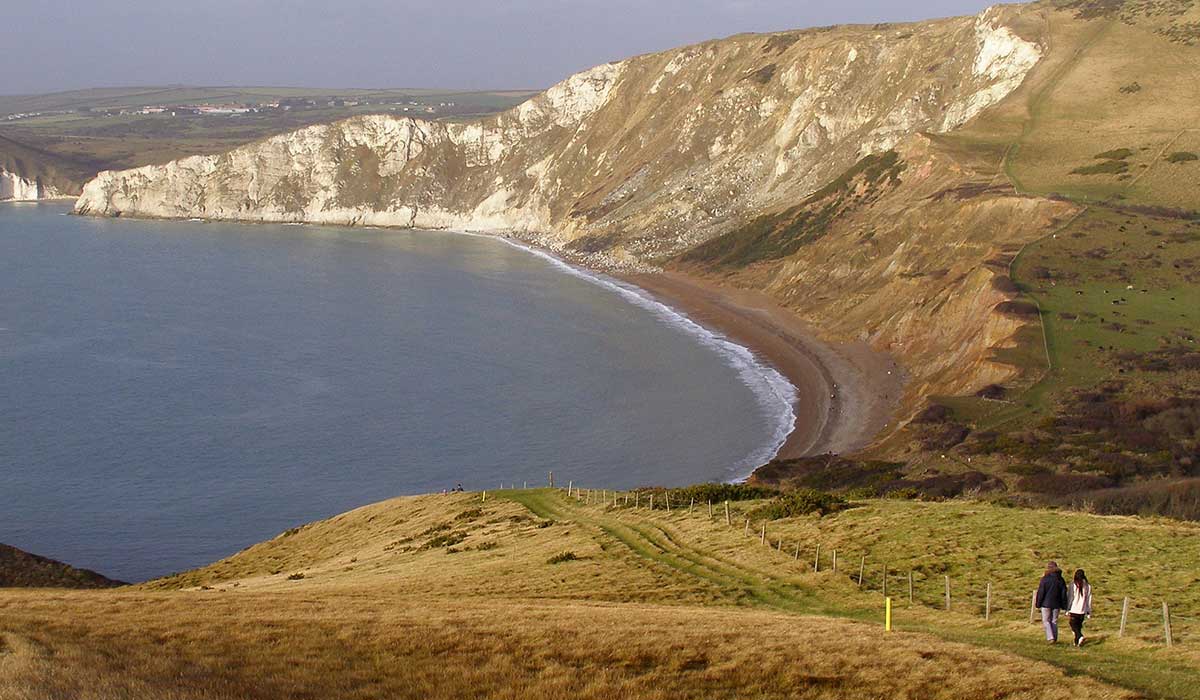 Date: 28th - 29th May 2022
Type: Gravel
Where: Swanage, Dorset
Visit: http://dirtdash.cc/dorset/
Previously known as the 'Dorset Gravel Dash' the Dorset Dirt Dash is quickly becoming one of the most popular gravel/bikepacking events in the UK. It was certainly one of the first to make a name for itself. There are two events on offer over the same 152km route on the stunning Isle of Purbeck in east Dorset: the '50/50' which is a self-supported bikepacking event over two days, and the '100', billed as the "ultimate one day gravel grinder". The course start is in Swanage and the terrain features a mix of singletrack, gravel paths, forest and cycle paths. Gravel bikes recommended.
Chase the Sun North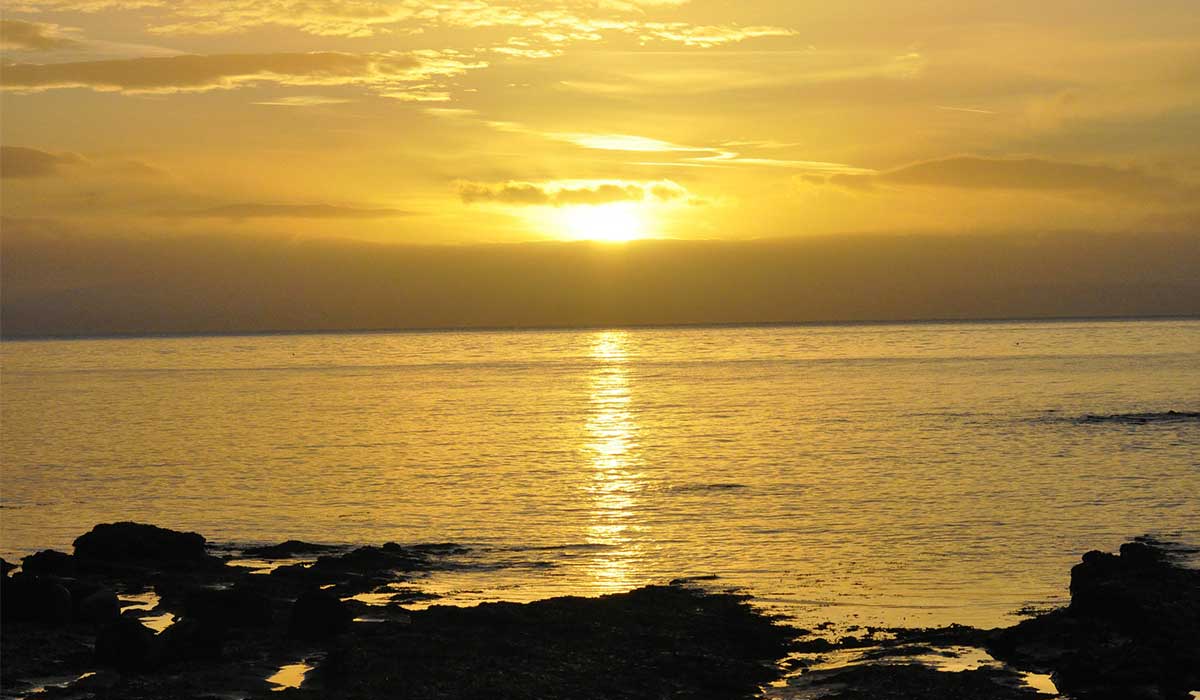 Date: 18th June 2022
Type: Road
Where: Whitley Bay, Tyne and Wear
Visit: https://www.chasethesun.org/
Ever fancied taking advantage of the Summer Solstice and riding from sunrise to sunset on the longest day of the year? That's what 'Chase the Sun' is all about, taking place on or around the solstice each year. There are two routes in the UK: North and South. The Northern route takes riders on a spectacular 200 miles across the width of northern England and southern Scotland, from Whitley Bay, just north of Newcastle, on the east coast to Ayr on the west coast of Scotland. Reckon you could make it in time for sunset and breathtaking views of the Isle of Arran across the Firth of Clyde?
Struggle Moors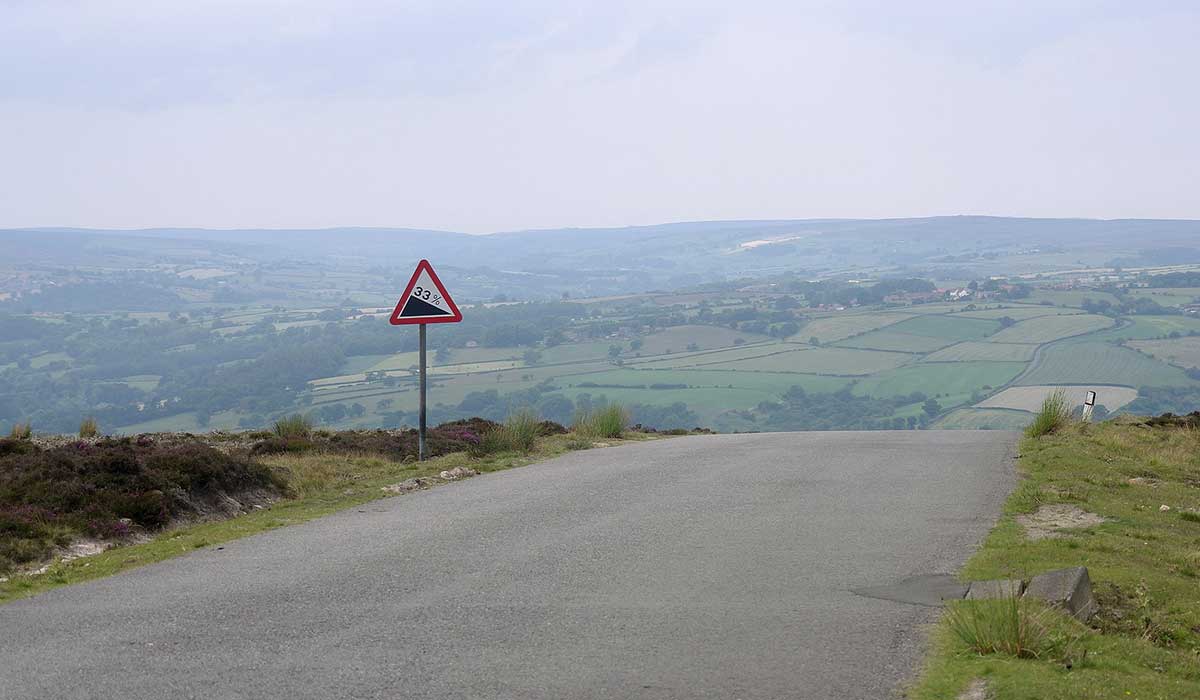 Date: 3rd July 2022
Type: Road
Where: North Yorkshire Moors
Visit: https://ridethestruggle.com
Anyone who's taken their bike to Yorkshire will know that steep hills are a recurring feature of every ride and 'Struggle Moors' is no exception. Billed as 'Yorkshire's hardest sportive' it's called 'struggle' for a reason: 180km with well over 3,000 metres of climbing taking on many of the North Yorkshire Moor's most brutal inclines, including Rosedale Chimney and Carlton Bank. There's a slightly more friendly 150km route on offer too. The ride starts and finishes in the beautiful surroundings of Ampleforth Abbey in North Yorkshire.
Grinduro Wales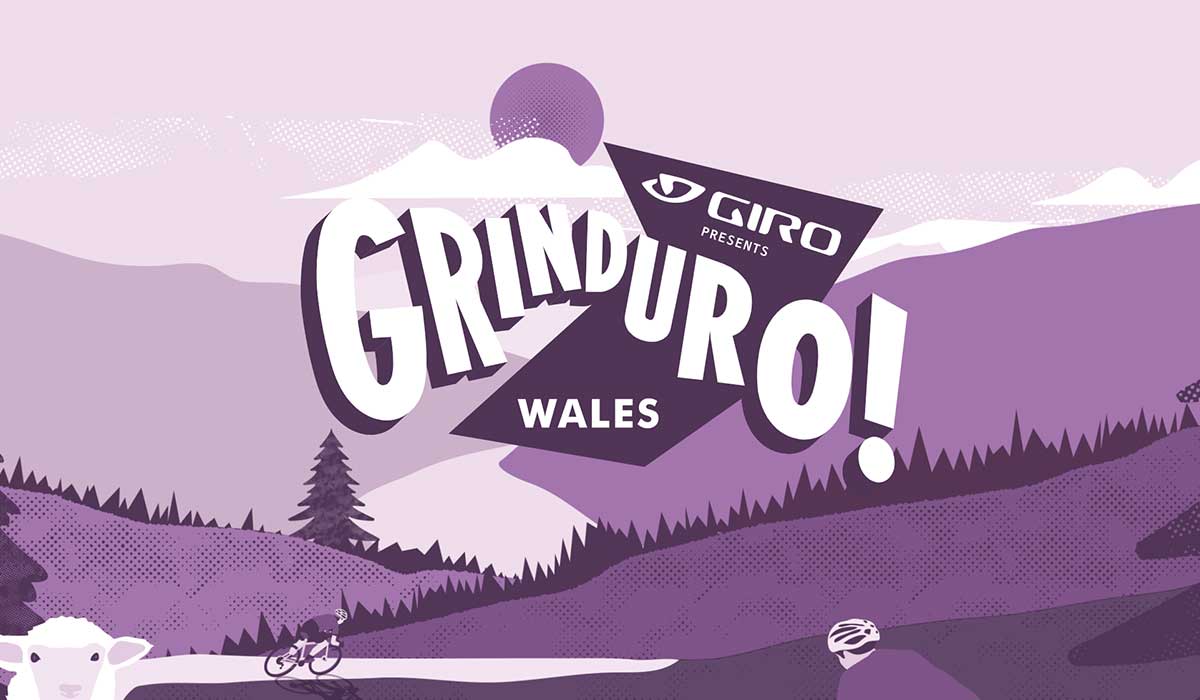 Date: 23rd July 2022
Type: Gravel
Where: Machynlleth, Wales
Visit: https://grinduro.com/wales.php
If gravel is your thing, Grinduro has to be on your bucket list. A unique party atmosphere mixed in with amazing gravel riding in some truly special locations to ride your bike, including California, Australia and Wales. Grinduro Wales is a "three-day celebration of cycling" with lots more on offer than just cycling. Think live music, camping, food. It's more like a cycling festival than a sportive. The ride itself is 82km long and split into 4 timed stages: 2 climbs, one descent and some singletrack. Being timed, official race results are published to appeal to those with a competitive urge. Being co-sponsored by bike giant Canyon also means pro riders take part from time to time. In 2021, Canyon SRAM's Alice Barnes won the women's race.
Tour of the Cotswolds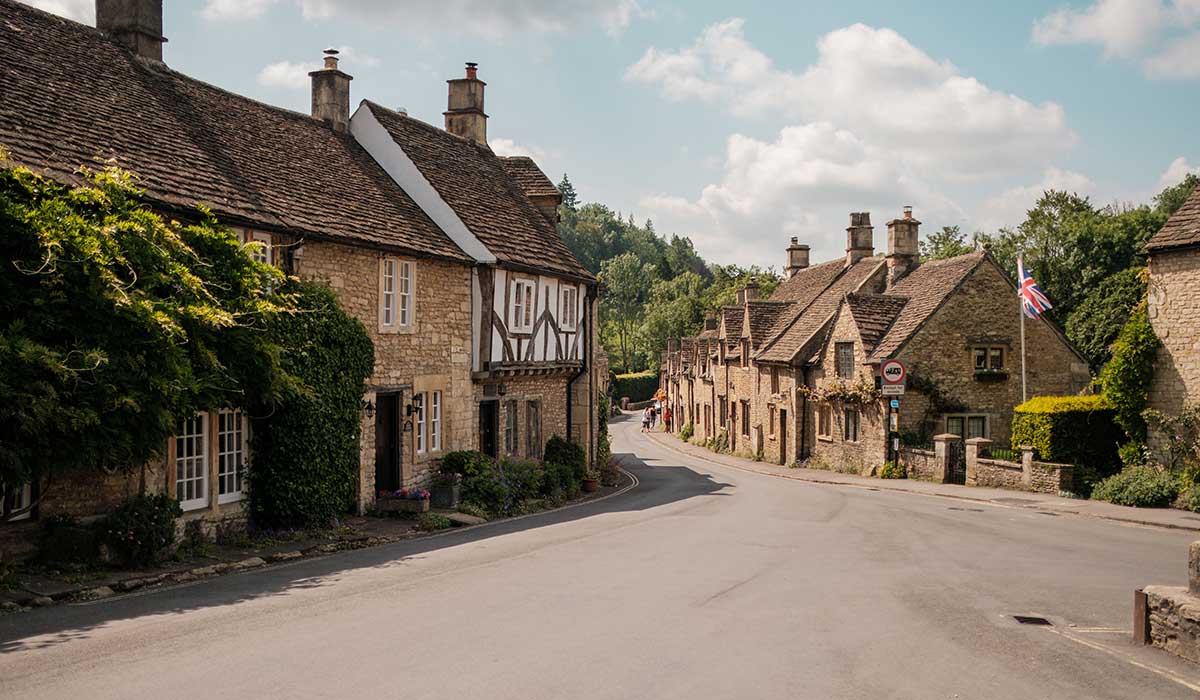 Date: 26th June 2022
Type: Road
Where: Cirencester, Cotswolds
Visit: https://www.britishcycling.org.uk/events/details/254534/Ride-247-Tour-of-the-Cotswolds-Sportive-
Think chocolate box cottages, picture-perfect villages and rolling green countryside. That's the Cotswolds and there aren't many better places to ride. New for 2022, the Tour of the Cotswolds sportive offers three routes: 247km, 97km and 32km, all going through the heart of England's famous area of outstanding natural beauty. The full distance of 247km will circumnavigate the entire region, taking in villages such as Tetbury, Chipping Norton, Moreton-in-Marsh and Bibury. All starting from Cirencester, the 'Capital of the Cotswolds'.
---
Looking for peace of mind on your next sportive or epic adventure on the bike? Our cycle insurance covers sportives as standard. Get a quote for outstanding value insurance for you and your bike today.