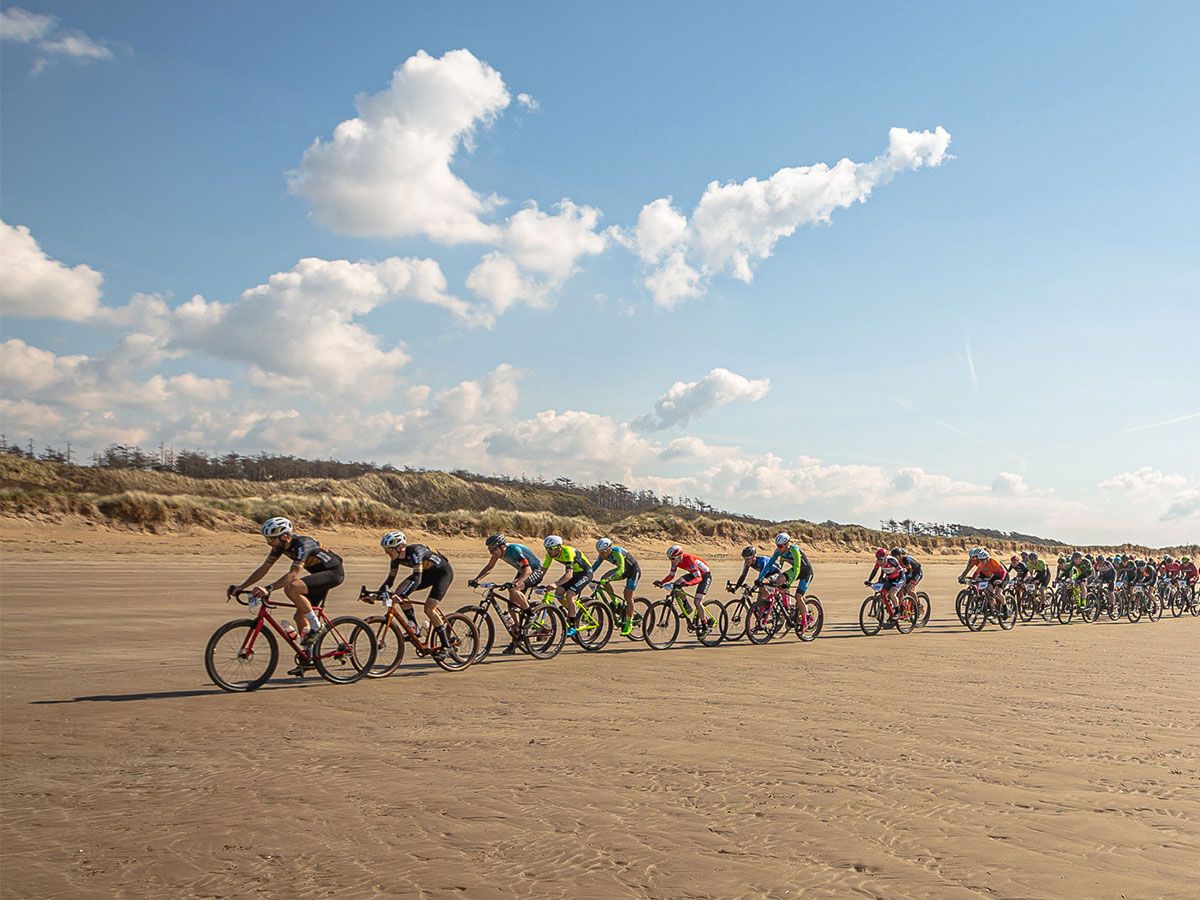 Last updated: March 2023
Gravel is the darling of the cycling world and without doubt the fastest growing discipline in the sport. It's inclusive, fun and offers something slightly different to the norm. You don't need the nerves of steel or the technical skill of mountain biking, nor do you get any bother from cars like you do on the road.
Gravel events can be anything you want them to be. Whether you're looking for a social sportive with your friends, or want to race as hard as you can to the finish line, there is something for everyone.
So, with all that in mind, here are five of the UK's best gravel events.
Here at Pedalsure our cycling insurance extends to sportives and gran fondos as standard, and you can also add-on racing cover if it's an officially sanctioned race. What's stopping you from getting involved?! Get a quote today.
You may also be interested in:
---
Dirty Reiver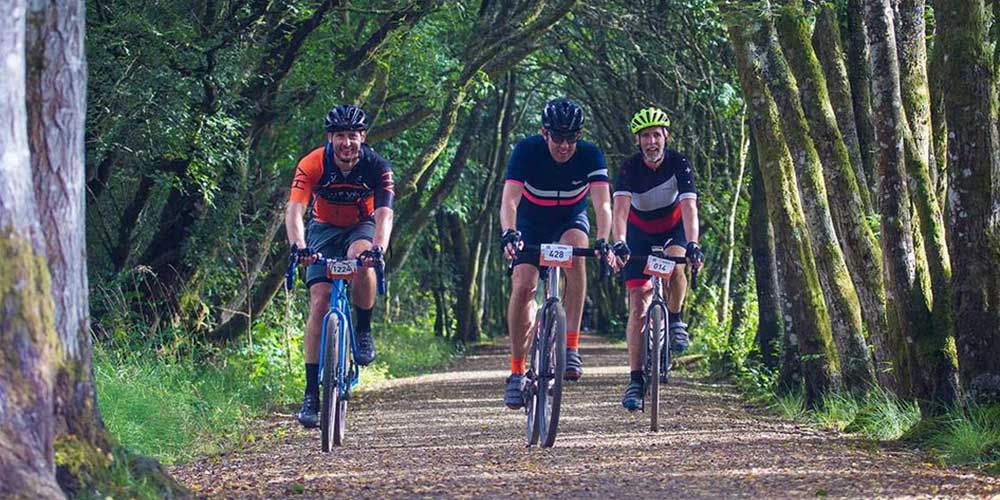 Location: Northumberland
Distance: 200km, 130km, 65km
Date: End of April
The UK's toughest Gravel event, the Dirty Reiver's reputation precedes itself. The event is based around the unforgiving terrain of the Kielder Forest. It's a desolate area with just miles and miles of stunning rolling gravel trails bordered by never ending forests.
All three events use the logging trails that litter Northumberland and the 200km route covers a mind-boggling 3,700m of elevation. The fastest riders tackle it in around 7-hours, slower riders can take more than 11.
The Dirty Reiver is a challenge. Similar to the Fred Whitton, or Mallorca 312, it's one that you know you'll have to suffer through at one point, but that's what makes it so special. While an incredible experience in the moment, the Type 2 enjoyment is even better.
Grinduro
Location: Machynlleth
Distance: Late July
Date: 75km + short prologue + "Hangover Ride"
The Grinduro series has racing in all corners of the globe, but we're going to focus on Grinduro Wales here. Claiming to have the perfect "Party: Race Ratio", Grinduro is one of the best events on the cycling calendar.
Grinduro is a mixture of Gravel and MTB Enduro and aims to take the best elements from each. While there is one big circuit, the winner is decided based on four individually timed segments which are 5-10 minutes each.  It's a weekend of festivities, with Friday including a short prologue, Saturday them main event of a 75km epic route and Sunday has the "Hangover Ride"
Grinduro are very clear on them not just being a bike race, but a celebration of cycling.  There is a handmade bike show, art exhibit, live music, camping, partying and incredible food. There is as much emphasis on fun, as there is on racing.
Battle on the Beach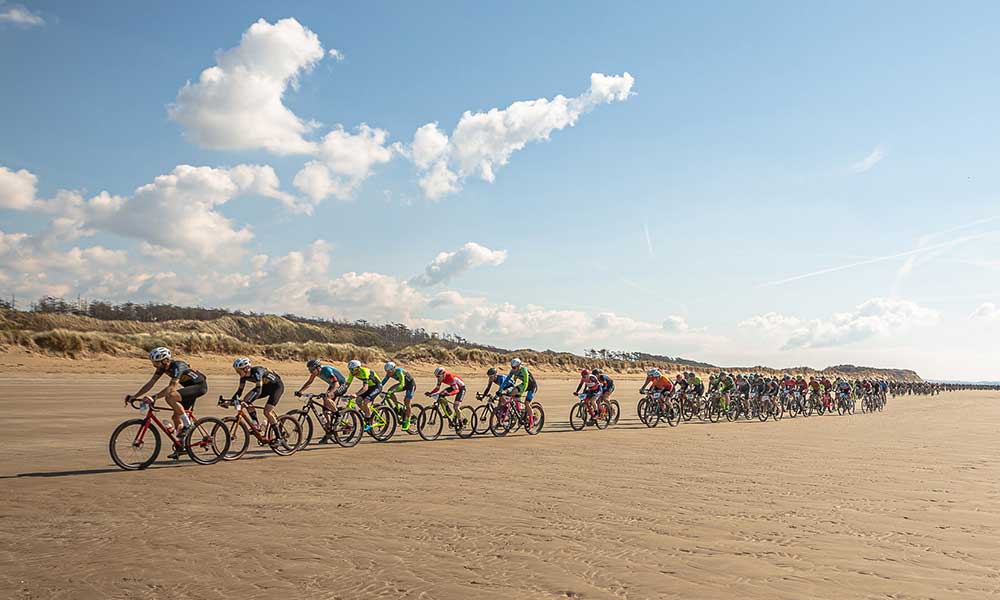 Location: Pembrey Country Park, south Wales
Distance: March
Date: 45km for the main event
Billed as 'the UK's biggest off-road cycle race", Battle on the Beach is a 45km race over 3 laps of a unique circuit on the beach and sand dunes of Pembrey Country Park in south Wales. The circuit encompasses a 5km beach section (yep, actual sandy beach) before heading into the adjacent sand dunes for a mix of fast single and doubletrack. Part cyclocross, part cross-country mountain bike, part gravel, it's fast, hard and a real mix of everything.
The main event is on Sunday and open to all categories from 16+ to veteran. The day before includes youth events and an equally unique 'Battle in the Dark': a single lap time trial starting immediately after dusk!
King's Cup
Location: Suffolk
Distance: 40km, 100km, National Championships, Night Ride
Date: Late September
The King's Cup is a gravel festival not just focussing on riding, but live music too. You can camp, glamp or just show up for the day. There are two 'Gravel Fondo' distances on offer, a 40km and 100km course. Each distance has aid stations en-route and the event is for everyone, with the sole aim of having fun.
The King's Cup also boasts the British National Gravel Championships, but they're (at least not yet) sanctioned by British Cycling. The multi-lap course has a kermesse style and live commentary too, making it a great event to watch from the sidelines.
As the sun goes down on the festival it's time to get your lights out as there's a short guided night ride around the forest too. Fully marshalled, fully focussed on fun, the King's Cup is the ultimate cycling weekend.
Battle in the Bowl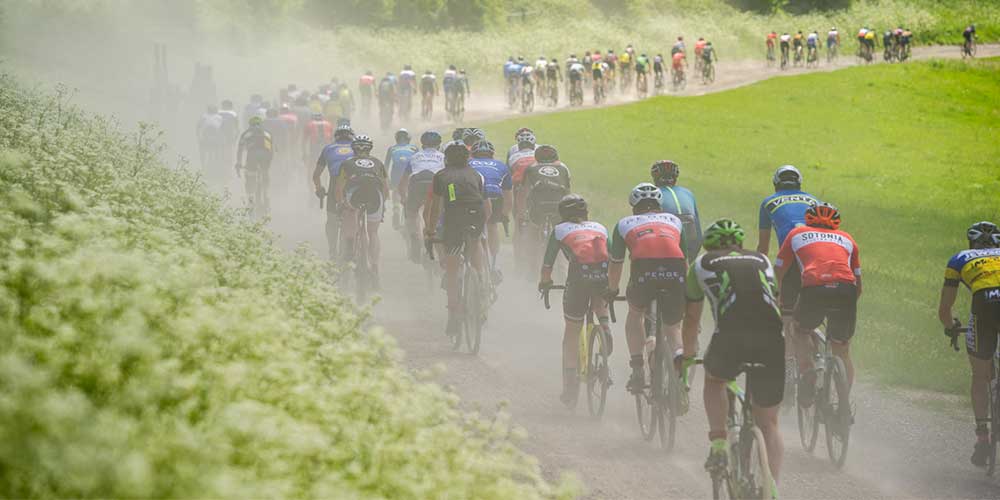 Location: Winchester
Date: May
*UPDATE: As of March 2023, Battle in the Bowl is on hold and not running an event in 2023
Based in Matterley Bowl in Winchester, the Battle in the Bowl combines MTB with CX racing. The event features races over a four-mile circuit combining gravel, grass track and racing around the bowl itself. There are flying descents and technical areas to tests your skills out.
Over 90% of the circuit is visible from the arena making it an experience for racers, spectators and families. There is something for all riders including junior, open and elite categories.
Gritfest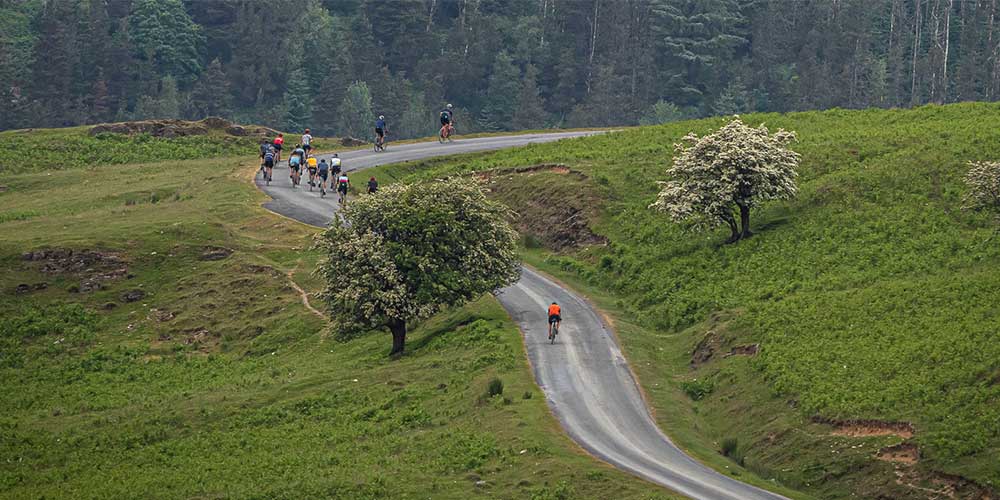 Location: Cambrian Mountains, Wales
Distance: Day 1: 82km, Day 2: 59km
Date: Mid-June
Gritfest is a two-day event in mid-Wales that is open to all off-road bikes and tackles some of the most spectacular routes of the Cambrian Mountains. The event takes a leaf out of the enduro MTB book with timed sections throughout the circuit to dictate the winner. This allows you to enjoy the ride with your friends and just test yourself on the predetermined segments with electronic timing taking control of the logistics.
The Gritfest ticket includes camping too and it is an event entrenched in the local community. Local businesses come together to provide a bar and good, there is live music and events off the bike too - including the now famous tug-of-war competition.
A friendly event in stunning surroundings with a great atmosphere. What more could you want from a weekend of riding?
---
Pedalsure is the cycling insurer for cyclists. It's all we do, and we've been doing it since 2014, with over 50,000 cyclists covered! Get a quote for cyclist-first insurance today.