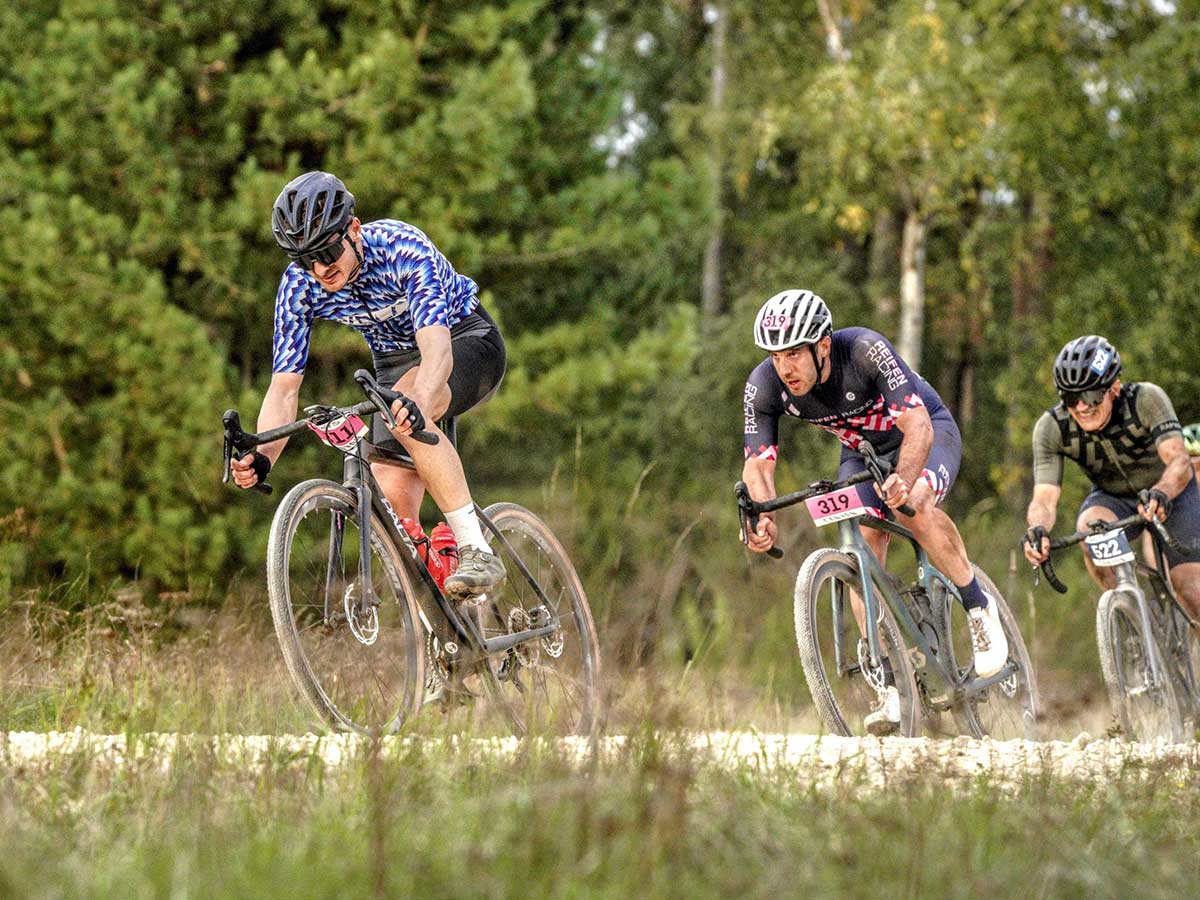 Unless you've been living under a rock you'll know by now that gravel cycling is THE next big thing in the sport.
A halfway house between mountain biking and road cycling, it offers cyclists the opportunity to explore an entirely different network of routes consisting of paths, dirt roads and actual gravel tracks (yes, it's the UK but you can find them!). That means car-free cycling, an altogether more relaxed and less 'performance' based vibe than modern road cycling and, well, the perfect excuse to buy a new bike.
Originating in the Midwest US, America is well and truly the home of gravel cycling and today it has a large and established calendar of elite-level gravel races, attracting a unique mix of domestic US professionals, former mountain bike pros, and ex-road racing pros from Europe. Unbound is perhaps the discipline's flagship event - 200 miles across the rocky plains of Kansas. And in 2022 a lucrative new off-road race series was rolled out - the Life Time Grand Prix, with six gravel-MTB events spread across the season and a whopping $250,000 on offer to the overall winner.
It was only a matter of time before gravel racing spread across the pond and already there are a number of high profile gravel events here in the UK. Perhaps the most well known being Grinduro and Dirty Reiver. The newest event on the UK calendar is the King's Cup British Gravel Championships - not sanctioned by British Cycling as far as we know but nevertheless with stripes on offer for the winner which is all that matters in our opinion.
Pedalsure team member, Ollie, an experienced road rider but newcomer to gravel decided to take part and tell us what gravel racing's really like.
You may also be interested in:
---
What is it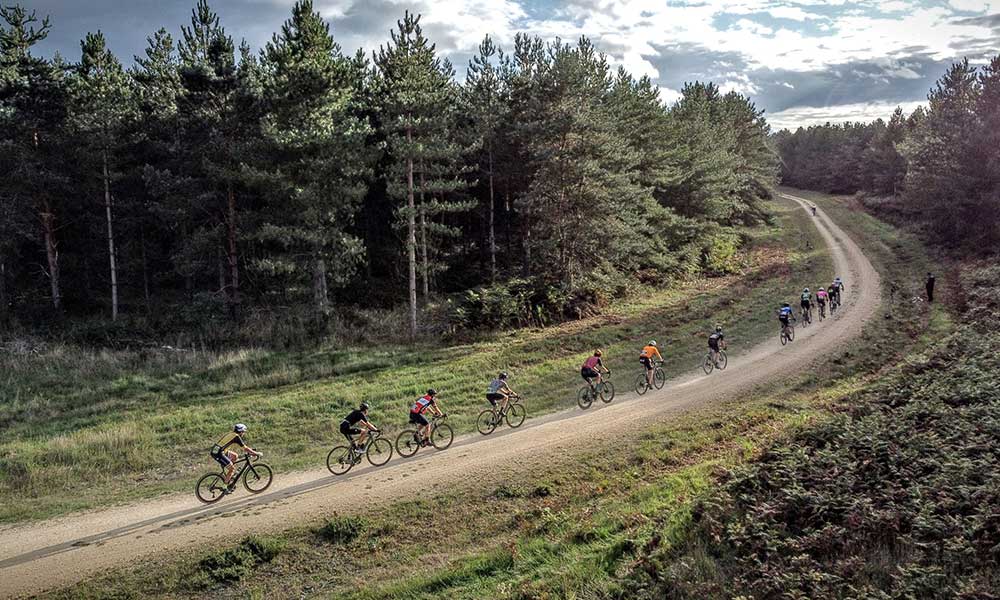 The King's Cup is a weekend 'gravel festival' in Suffolk, featuring a gravel fondo, a night ride and the 'British Gravel Championships' for men and women. You can camp, glamp or just show up for the day which is what I did.
Having just turned 35, I managed to sneak into the Masters category: 4 laps of the 15.4km course on the menu. More 'off-road' than gravel to be honest, the route consisted mainly of grassy singletrack, dirt roads and sandy doubletrack type stuff. No hills or overly technical sections to speak of, this was going to be a battle of attrition. And a fast one at that. A quick look around revealed dozens of lean, seasoned riders in well-fitting race kits from clubs up and down the country.
Bike set-up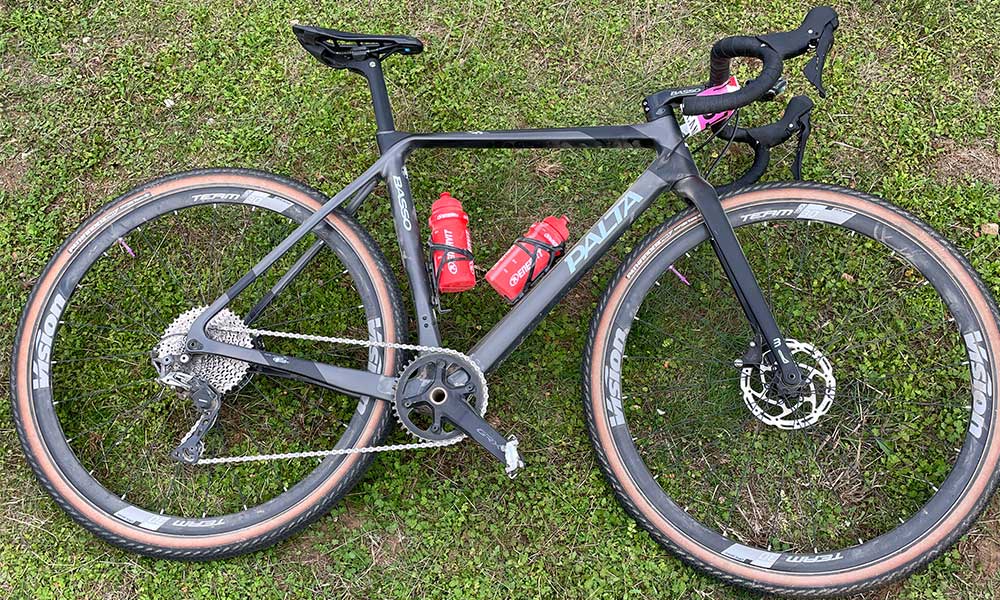 Speak to any gravel cyclist and they'll tell you it's ALL about the tyres: width, tread and pressure. This was by far the #1 topic of conversation in and around the start pen before the race but without the opportunity to ride the course in advance, it was going to be the experienced racers who had the upper hand in this department.
I opted for a set of 42mm Specialized Pathfinder Pros for the race. Set up tubeless (obviously), I was advised by Silca's tyre pressure calculator that 40psi was the optimal pressure to run and that's what I lined up with.
The race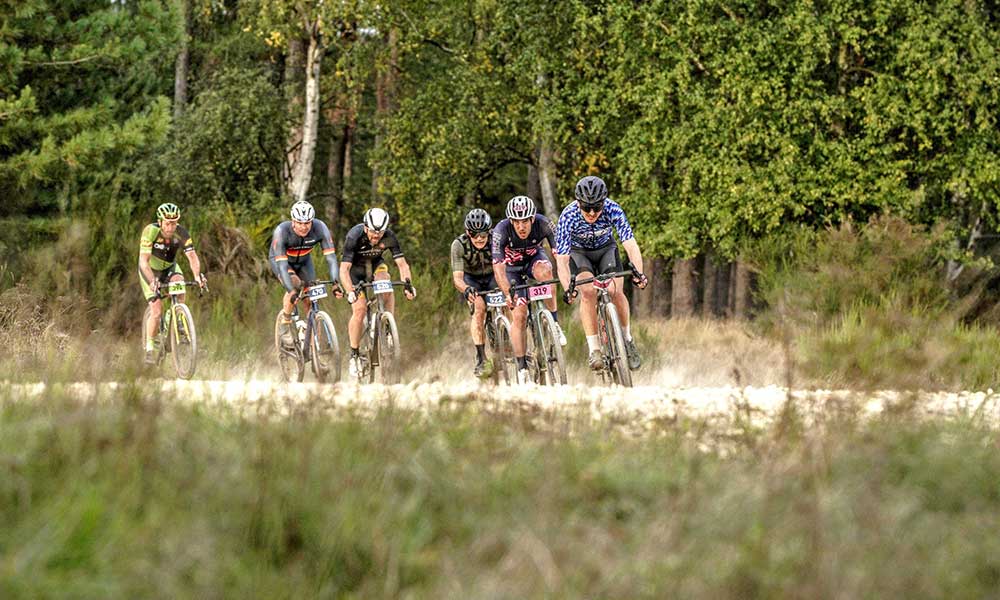 Just like a cyclocross race, the start was an all-out 30-second sprint to the first corner to secure your position before you reach the first section of single-file singletrack. It's all about the clip-in: make a mess of it and you'll immediately be playing catch up trying to get on to the back of the front group. Obviously I made a mess of it.
It was full gas from the gun, no question, and after just a couple of minutes I was already in a hole trying to make contact with the front group. I was struggling through the sandy sections as my novice technical skills were quickly exposed. Each time losing the rider in front's wheel and surging to get back on.
Halfway through the first lap I was dropped from the front group. I kept riding aiming to catch the remnants of the fast guys ahead as more and more riders got shelled. I found the going hard, getting bounced around on anything bumpy, losing speed and generally not riding as smoothly as you need to on uneven terrain.
After a period riding solo in-between groups, by the third lap a group of six of us formed and rode well together for the rest of the race. Little point sprinting through the start-finish, I rolled through in 2 hours on the nose for a respectable mid-pack finish. 10 minutes down on the overall winner. Cramp successfully averted and buzzing from the Type 2 satisfaction only bike racing can bring.  
How gravel racing compares to road racing
So how does gravel racing compare to your average road race? Here are my takeaways:
It's all about threshold - there's little sprinting and barely any soft pedalling or freewheeling in gravel racing. Be prepared to spend almost the entire race in that sweet spot/sub-threshold zone. That means 2 hours+ of high intensity pedalling. Focus your training here for the win.

Almost no drafting - with limited space on the road, it's single file for most of the race, and you'll want to leave half a bike length to the rider in front given the unpredictable terrain. Combined with lower speeds, the drafting effect is much less than anything experienced in a road race.

No rest - see one and two above! There's almost no opportunity to recover during the race so your endurance needs to be solid.

Technical skills required - get used to riding on bumpy terrain and through sand. The best riders carry their speed through both, smoothing out the effort, contributing to race-defining energy savings over the course of 2-3 hours.

Get your tyre pressures right for the course - I didn't appreciate just how important this is to keep your effort smooth and give you extra confidence through the corners.
---
Looking to take your gravel cycling to the next level? Pedalsure offers sportive and gran fondo cover as standard with all policies, and you can add competitive racing cover to your policy if you're looking to take part in officially sanctioned events.
Get a quote for Excellent-rated cycle insurance today.