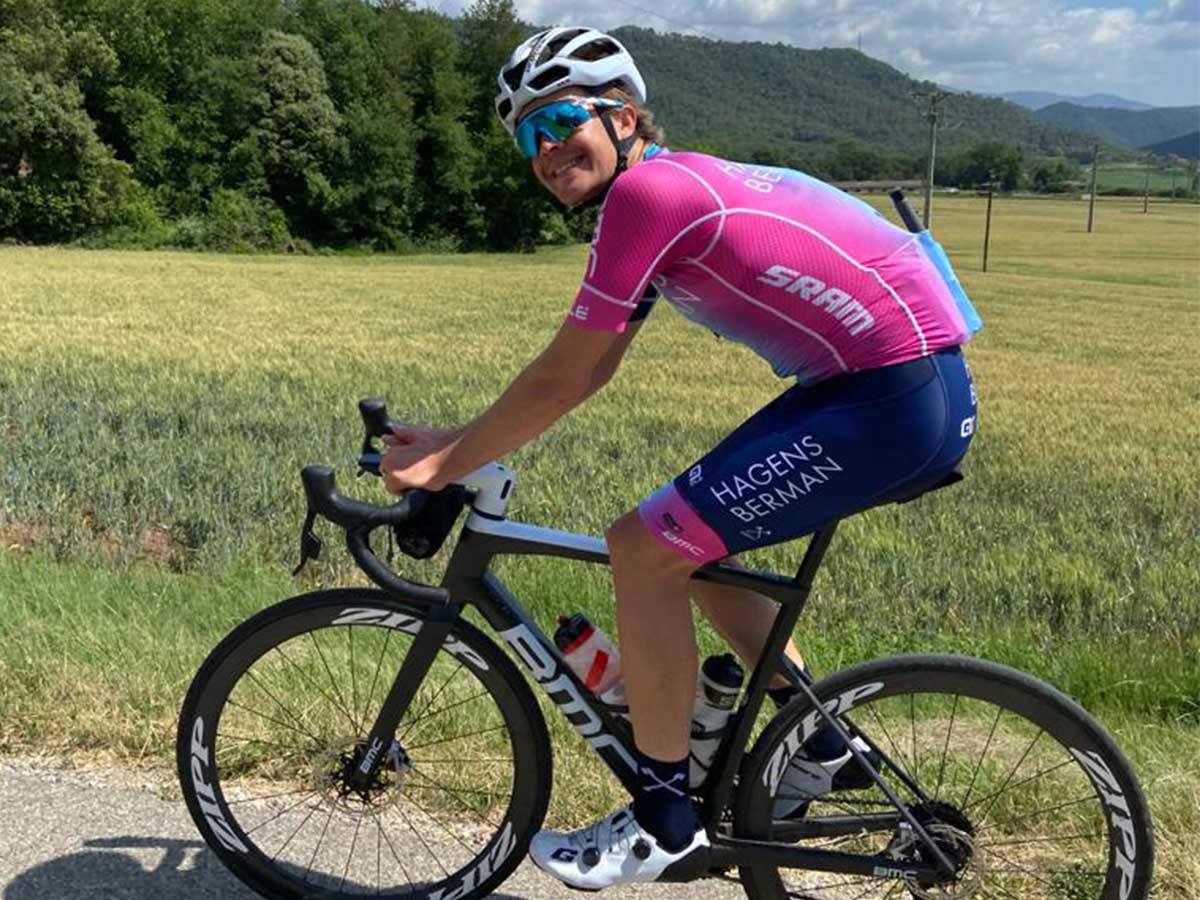 Sitting at home watching the pros racing at crazy speeds, it's understandable the urge to go out on the bike and push yourself to match them. However, is that conversely the exact reason that you'll never be able to do it?
My name is Joe Laverick and I am a professional cyclist. I'm often asked for tips to get faster. Here are my five training mistakes that I see a lot of amateurs make, hopefully making you aware of these will ultimately make you faster!
You may also be interested in:
---
1. Going Too Hard, Too Often
One of the biggest differences between professional and amateur cyclists is training volume. Pro cyclists train upwards of 20-hours per week, compared to the average amateur who manages less than half of that. It is an old myth that pro-cyclists ride hard all the time. In peak race season, pros will rarely do more than three hard sessions in a week, with steady endurance riding being prioritised the remainder of the time.
For time poor amateurs, it can be easy to get sucked into "power hour" training, or chasing the next Strava segment. Most amateur cyclists will spend a greater percentage of their time riding in the "red zone" than the average pro.
A related point to going too hard is focussing on average speed. Chasing the coveted 20mph/32kph average is something which we all love to do, but it's completely pointless. It's simple, if you choose a flat route you'll have a higher average but if you head into the hills you probably won't. Chasing an average speed often means limiting the terrain that you ride in, and not making the most of all of your training roads.
2. Not Recovering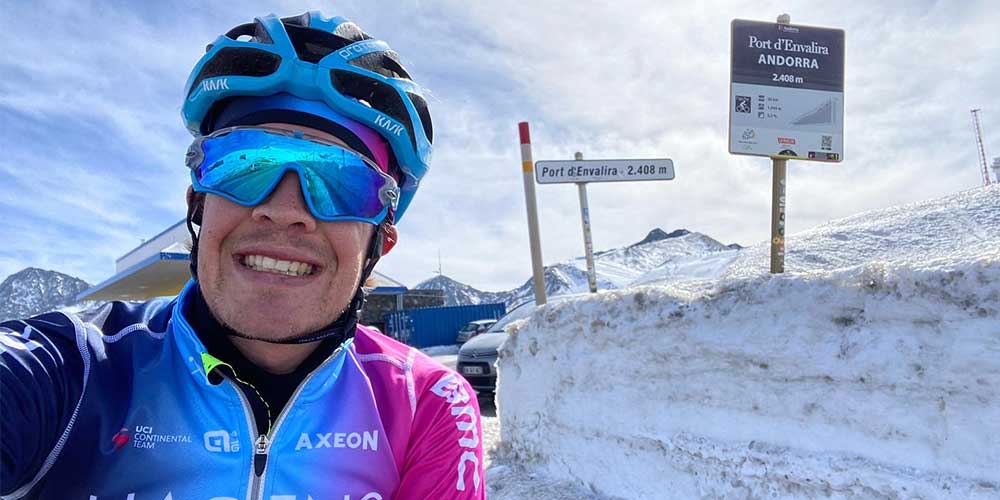 Recovery is a professional cyclist's biggest weapon and one that an amateur will never be able to match. The whole life of a professional rider revolves around being fast on a bike. Pros don't have the stress of a full-time job and are able to put their feet up and relax once the day's training is done.
The biggest training week a pro will do is around 30hrs, but the average sits at around 20hrs. If you compare this to an average person who has a 40hr work week and then has to squeeze in training around everything else, you can quickly see why there's little time for recovery. Neglecting recovery time is a sure fire way of overloading your system and stunting fitness gains. Stepping back and taking recovery seriously will mean that you end up faster and healthier in the long term
The word "easy" is sometimes non-existent in an amateur's vocabulary. A recovery ride should be for exactly that: recovery. You'd be surprised at just how easy most pros go on their reco rides. An easy recovery ride should be the cycling equivalent of going for a gentle walk.
You may also be interested in: 9 Ways To Recover
3. Poor Fuelling
How much food do you take on an average 3hr ride? Probably not enough.
The old-school cycling mindset of throwing a banana in the back-pocket, having water in the bottles and then getting a toasted tea cake at the cafe stop is holding back your performance. The current school of thought is that on a low intensity endurance ride, you should be consuming at least 40g of carbohydrates per hour of riding. In racing, some pros consume 120g of carbohydrate each hour, that's the equivalent of six bananas per hour!!
Keeping your carbohydrate stores topped up means that you won't feel as fatigued, and effectively be able to ride stronger for longer. It also ensures something that every cyclist dreads, "bonking".
4. Avoiding Weaknesses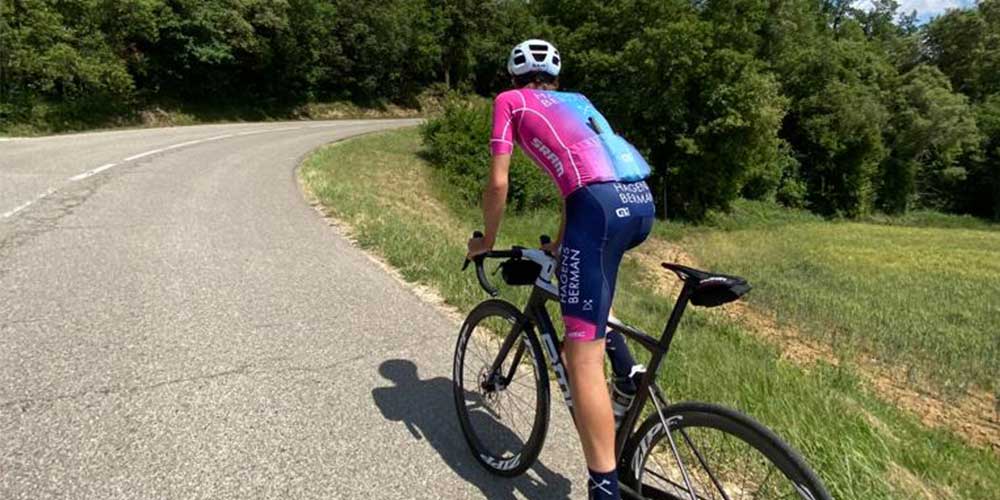 If you're a poor climber, you need to head into the hills more often. If you're a poor sprinter then get involved with the sprint for town signs. While it's easy to focus on your strengths and avoid situations where you're faced with weaknesses, it is also a guaranteed way of never improving.
We've all changed the route to avoid that steep hill, or avoided sprinting against our friend who's the Mark Cavendish of the local group. Cycling is a sport that rewards stepping out of your comfort zone and the "Type 2 Fun" feeling you get after is unrivalled.
5. Not Having Structure
No matter how loose, having some sort of structure to your training will ensure your fitness levels improve quicker. Regular training is the key to development. For example, if you have four hours per week to train, you are better doing four one-hour sessions, or two two-hour sessions than doing a singular four hour ride.
While riding once a week is better than riding zero times per week, it does mean that your body will start to lose some of the training effects in between rides.
Having some structure in place will also bring accountability. With no plan in place, it can be easy to skip a workout, but by committing to a couple of sessions in advance, you're more likely to go ahead with them. A good way of starting is by writing down a brief outline of what days you plan to ride and what you are going to do in each session.
---
Whatever type of riding you enjoy, from leisurely weekend cruises with your partner and kids, to full gas road racing with your club mates, Pedalsure's got you and your bikes covered.
Get a quote today for Excellent-rated cycle insurance trusted by 1000s of cyclists up and down the UK.