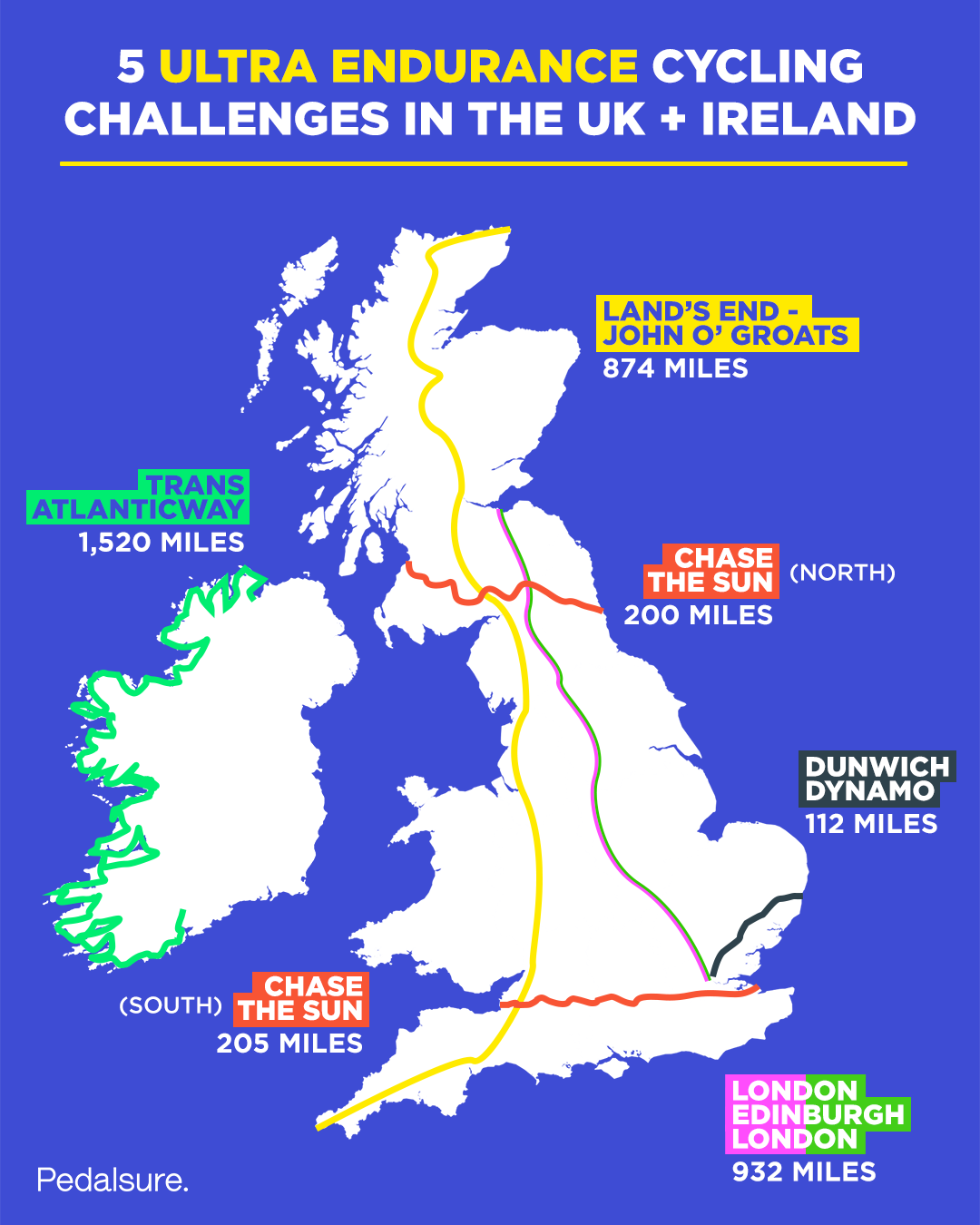 Last updated: February 2023
Ultra endurance cycling is growing in the UK, with more and more cyclists looking to test their limits. We've put together a list of 5 ultra endurance cycling challenges that you can tackle without leaving the country.
Looking to protect you and your bike on your next ultra endurance cycling challenge? Find out more about our comprehensive cycling insurance.
You may also be interested in:
---
Land's End to John o'Groats
Land's End to John o'Groats involves cycling the entire length of the UK from the tip of Cornwall to the top of Scotland. Thousands of cyclists tackle the 1,407km route every year. Unlike the other challenges on this list, Land's End to John o'Groats isn't an event that takes place on a specific date. You can complete the challenge any day of the year.
More information: https://www.sustrans.org.uk/national-cycle-network/lands-end-to-john-ogroats-lejog
London-Edinburgh-London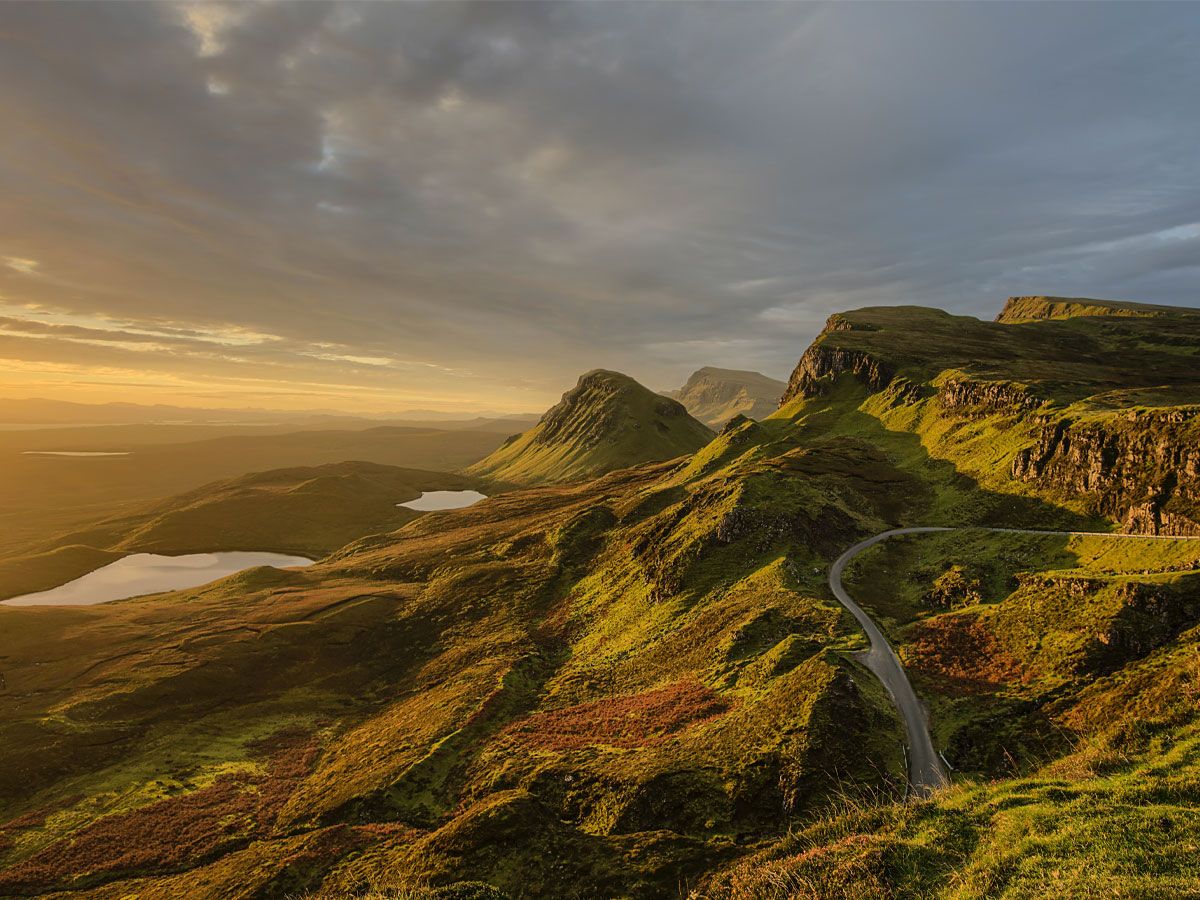 London-Edinburgh-London is a 1,500km self-supported ride across the United Kingdom. Although the event isn't a race, participants are only given 125 hours to complete the route. The 2022 event takes place between 7th - 12th August.
More information: https://londonedinburghlondon.com/
Dunwich Dynamo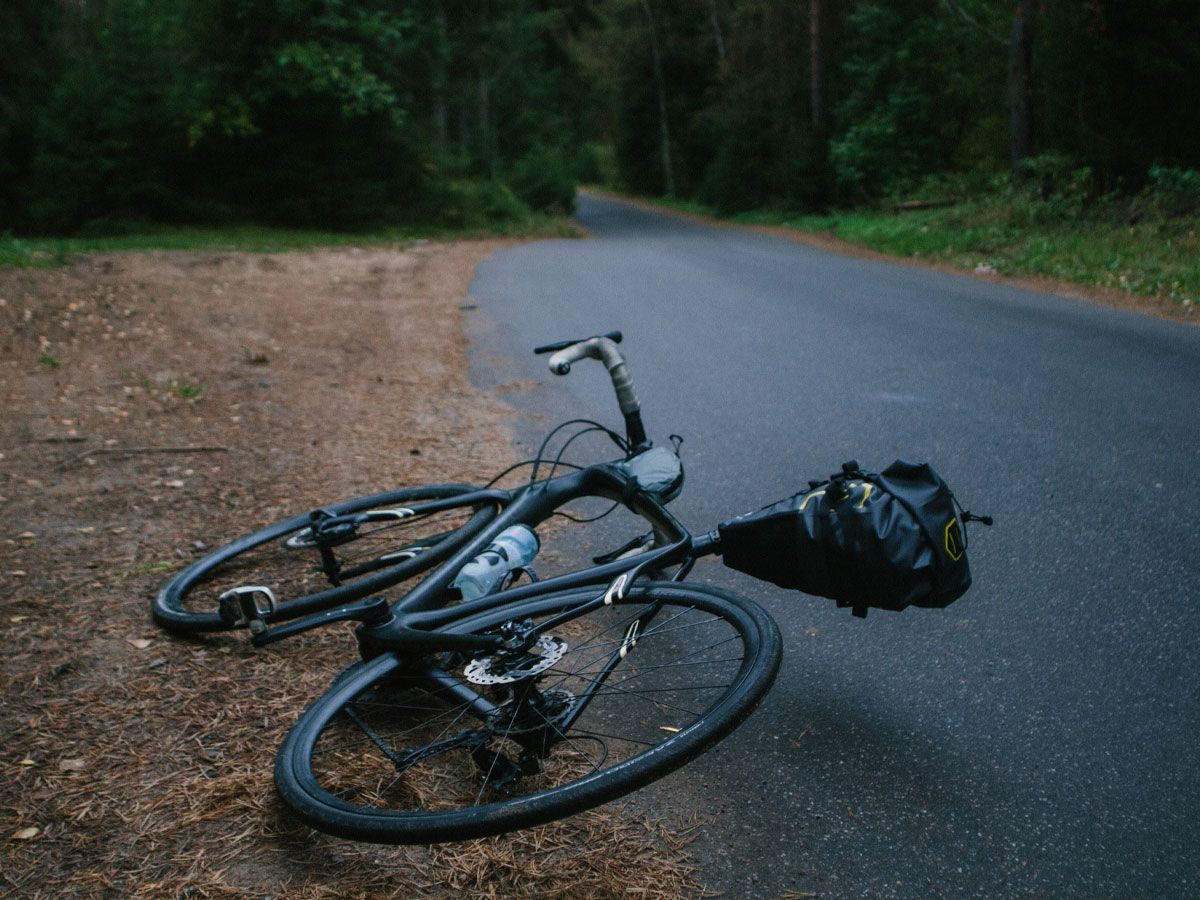 The Dunwich Dynamo is an unsupported ride that has grown year on year. 2022 will see the 30th edition of the annual 200km ride from London Fields in Hackney, London to Dunwich on the Suffolk Coast. The event will held on the 16th July 2022.
More information: https://www.sportive.com/events/dunwich-dynamo-2022/2022-07-16/5780/cycling
TransAtlantic Way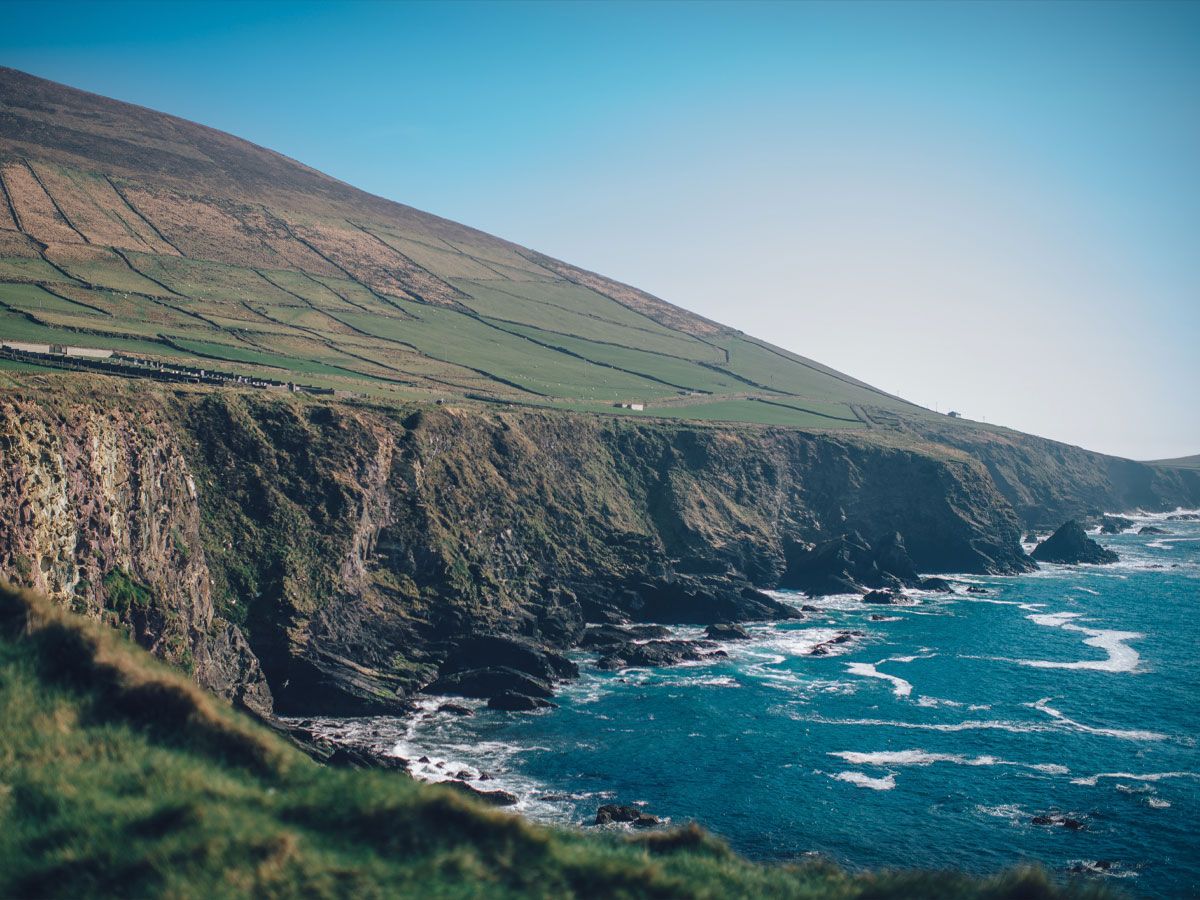 The TransAtlantic Way is a 2,500km self supported ride between Dublin and Cork. Next year's event starts on the 9th June and will see cyclists ride down Ireland's Atlantic coastline.
More information: https://www.transatlanticway.com/
Chase The Sun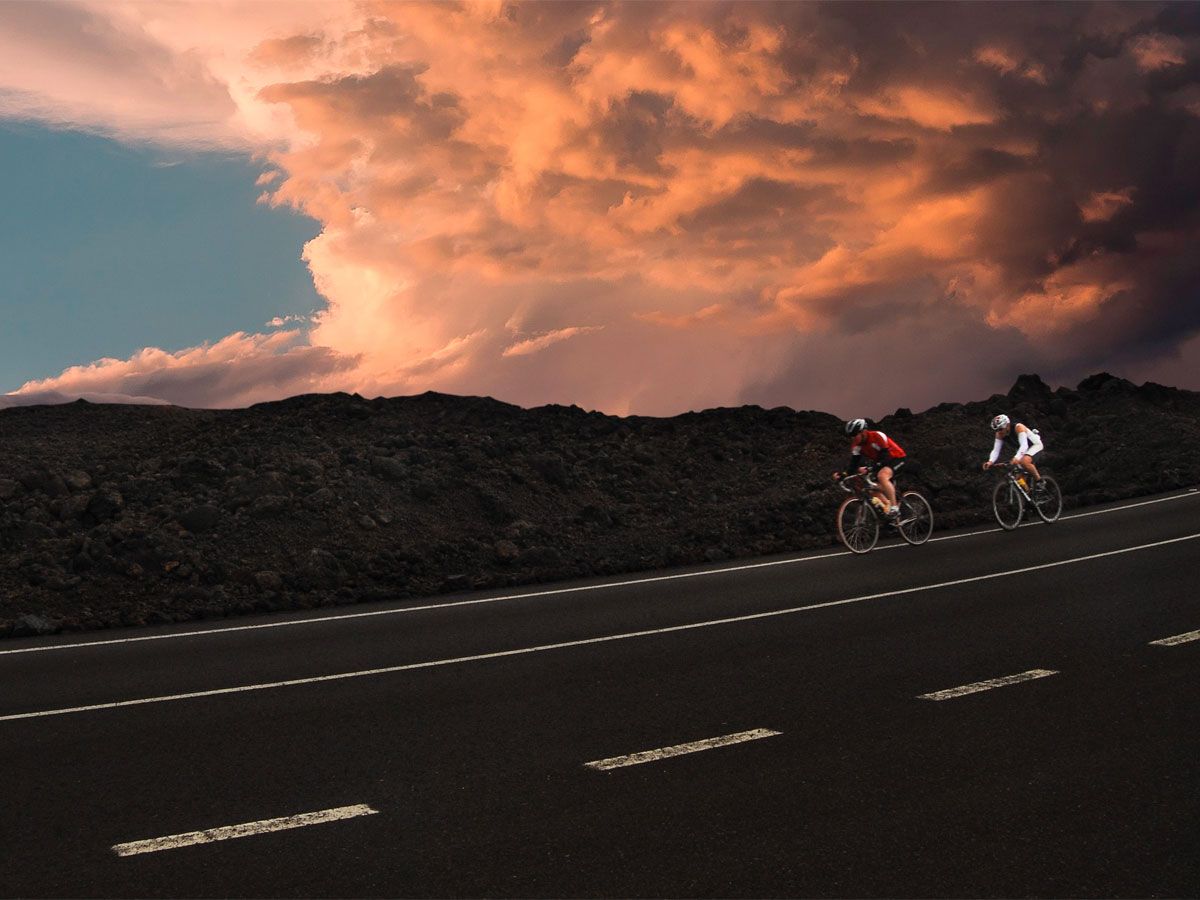 Chase The Sun has three routes, two in the UK (north and south) and one in Italy. The UK routes are roughly 200 miles and start around 4:30am finishing around 10pm. Next year's event takes place on the 18th June, with no rules, signage, timings or medals it's a non-competitive ride open to all.
More information: https://www.chasethesun.org/
---
Whichever challenge you choose, make sure your bike is covered in case anything happens. We offer comprehensive speciality cover for you and your bike during races and sportives as well as during travel.