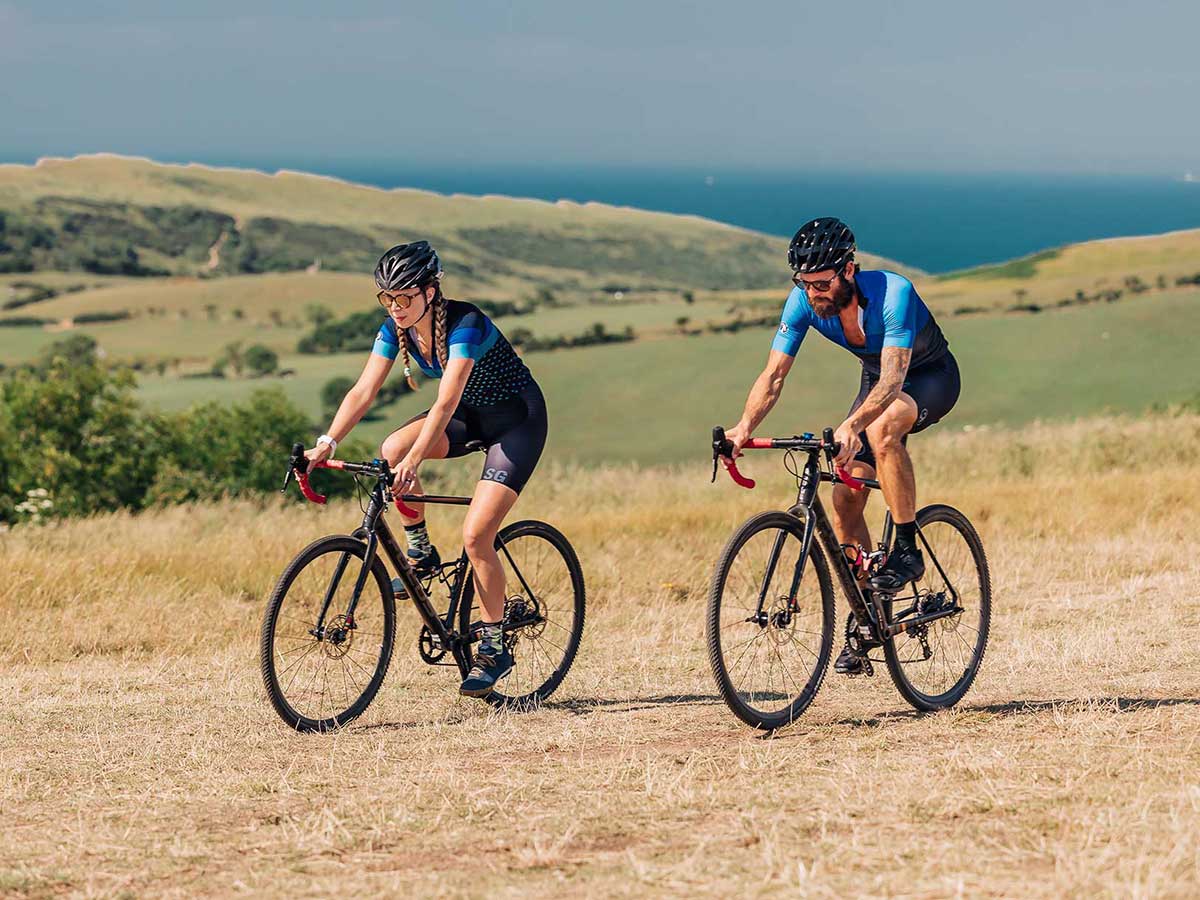 Sportives are back in 2021 and we have our fingers crossed that before too long we can even skip across the channel to ride our favourite European roads. One of the best ways of doing this both home and abroad is at a mass participation event. Fun and rewarding, these events act as ideal goal setters around which to structure your training.
We've picked some of the best events in the UK and Europe that should be on every rider's sportive bucket list. For even more 2021 ride research check out The Best UK Sportives For New Cyclists and The Top 8 UK Sportives.
Crucially, whether you're riding at home or abroad, Pedalsure can be with you on every pedal stroke thanks to our comprehensive cycle insurance.
Prudential Ride London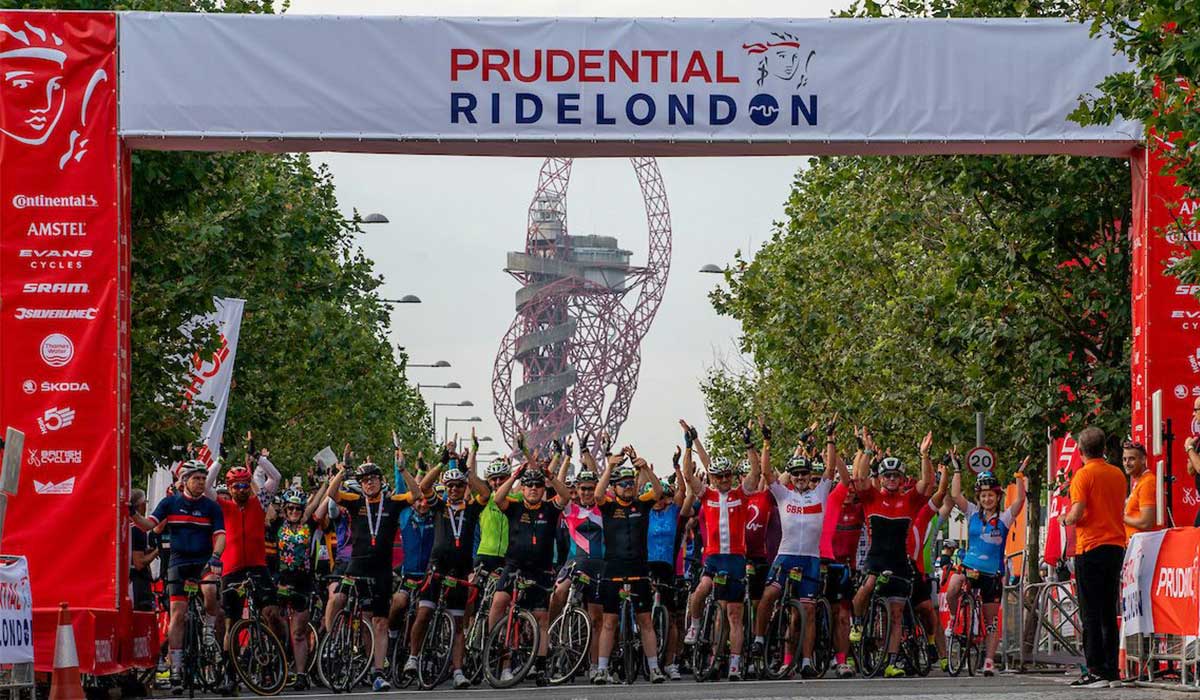 The most recognised sportive in the UK, Ride London is cycling's answer to the London Marathon. Raising oodles of money for charity, you won't just be helping yourself by taking part in the event. Retrace the iconic route of the London 2012 Olympic Road Race and create your own memories in the Surrey Hills. Sadly, it looks like the 2021 event may well be the last ever. Although this is a real shame, it means that if you haven't already completed this gruelling ride it should most certainly be on your to do list.
Date: TBC
The Gravel Series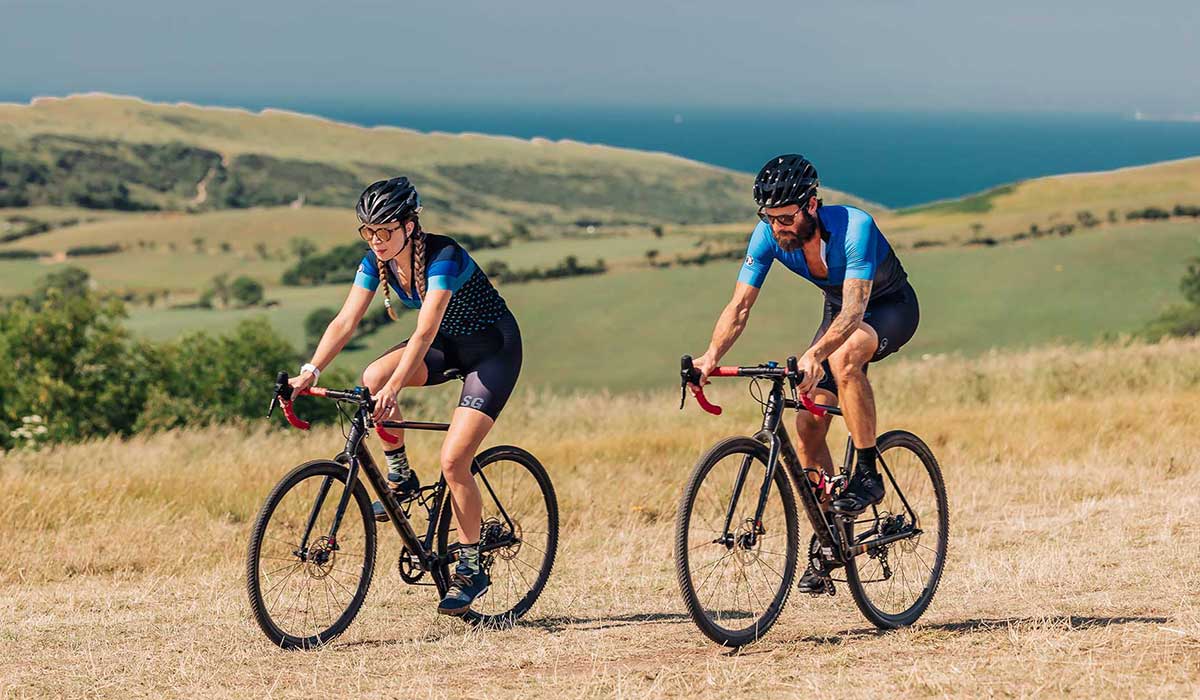 The Gravel Series is a new collection of off-road sportives organised for 2021 by the fantastic UK Cycling Events. Taking place all over England in both the early and back end of next year, there are rides in the North and South Downs, the Chilterns, Hampshire and West Sussex. Either start your year with a gruelling off-road ride or build up and train for it later in the season. They are great way to explore the respective areas and have fun on the bike without too much traffic hassle. If this piques your interest but you've never ridden on gravel, check out How To Get Started Riding On Gravel.
Dates: North Downs, 17th January 2021; South Downs, 24th January 2021; Chilterns, 21st February 2021; Hampshire, 14th November 2021; West Sussex, 28th November 2021.
Tour of Flanders Sportive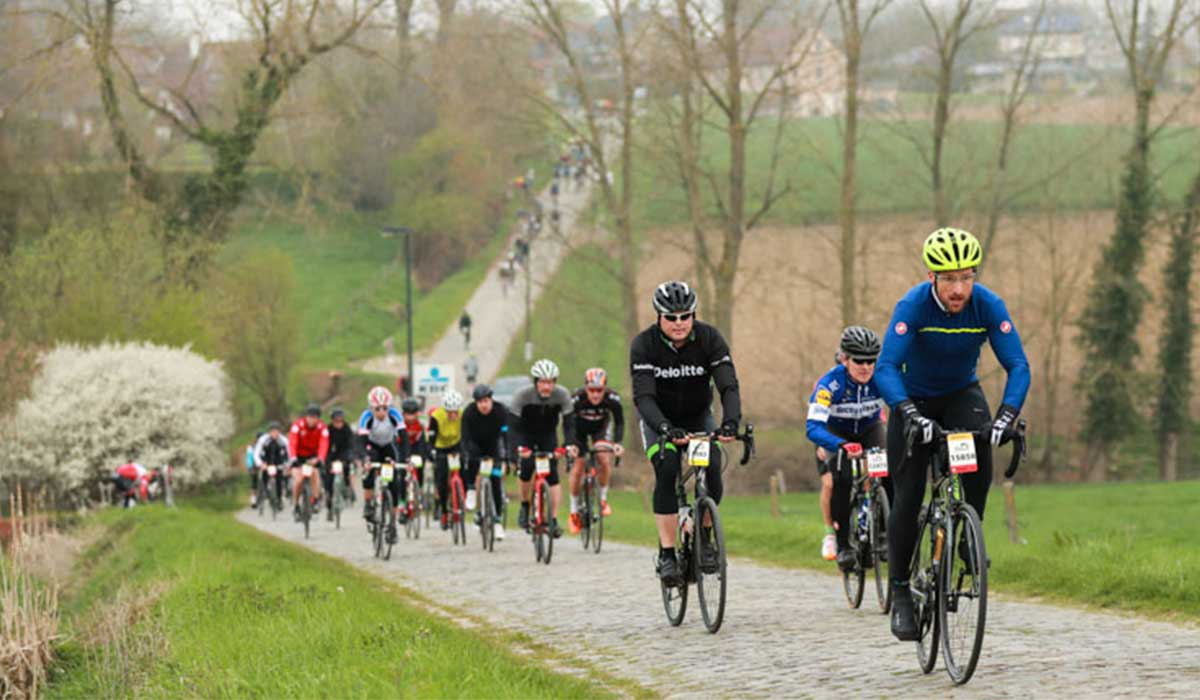 The Tour of Flanders Sportive is one of the most popular European events with us Brits. With a 74, 142, 177 and the full 235km race route to choose from, there's plenty of cobble action for every rider. Taking on the most iconic cobbled climbs in the world, this sportive isn't to be missed. Arguably the best thing about it is that it falls the day before the women's and men's professional races so you can make a weekend of it and judge yourself against the world's best.
Date: 3rd April 2021
Paris Roubaix Challenge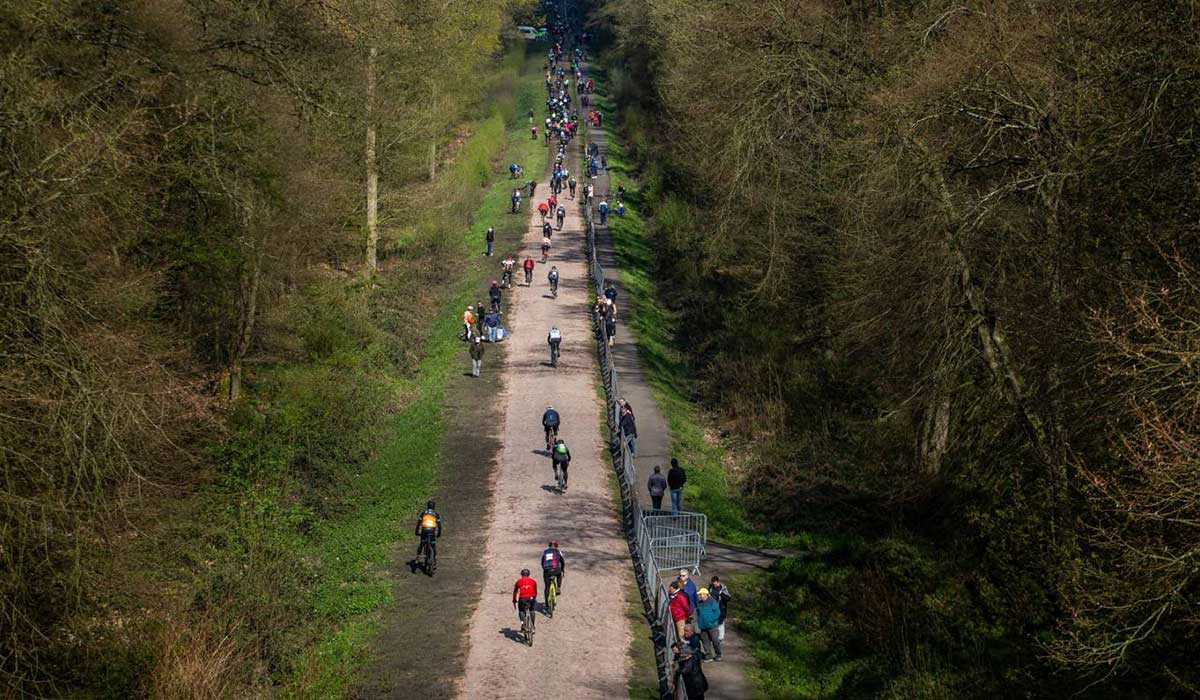 Similar to the Tour of Flanders sportive, the Paris Roubaix Challenge traditionally takes place the day before the race. How hard is the pavé of Northern France? Find out for yourself as you thunder across iconic secteurs pavés such as Wallers à Hélesmes, Mons-en-Pévèle and the lung busting Carrefour de l'Arbre. These names send a shudder down the backs of even the hardiest cyclist.
The Paris Roubaix Challenge is a real test of strength, endurance and resolve, but your hard work will be well rewarded as every route finishes on the hallowed track in the Vélodrome André-Pétrieux. There's even a chance to visit the famous shower room and relax among the greats.
Date: TBC
L'Etape du Tour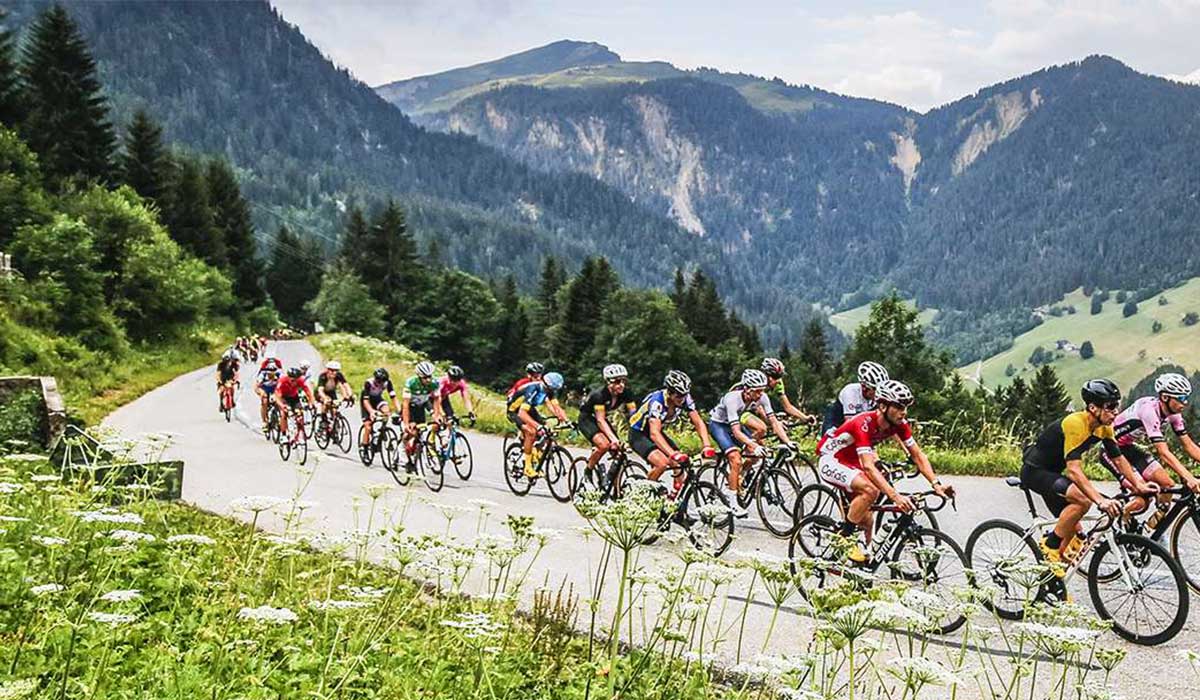 L'Etape du Tour is one of Europe's biggest mass participation cycling events. The 2021 version is in Nice and follows the route of what would have been the 2020 edition. Eagle eyed Tour de France fans will notice that it follows the exact route of stage two of the 2020 Tour de France. Taking in the Col de la Colmiane, Col de Turini and Col d'Èze climbs, it's the perfect way to enjoy the South of France. This really is one for the bucket list.
Date: 4th July 2021
The Peaks Tour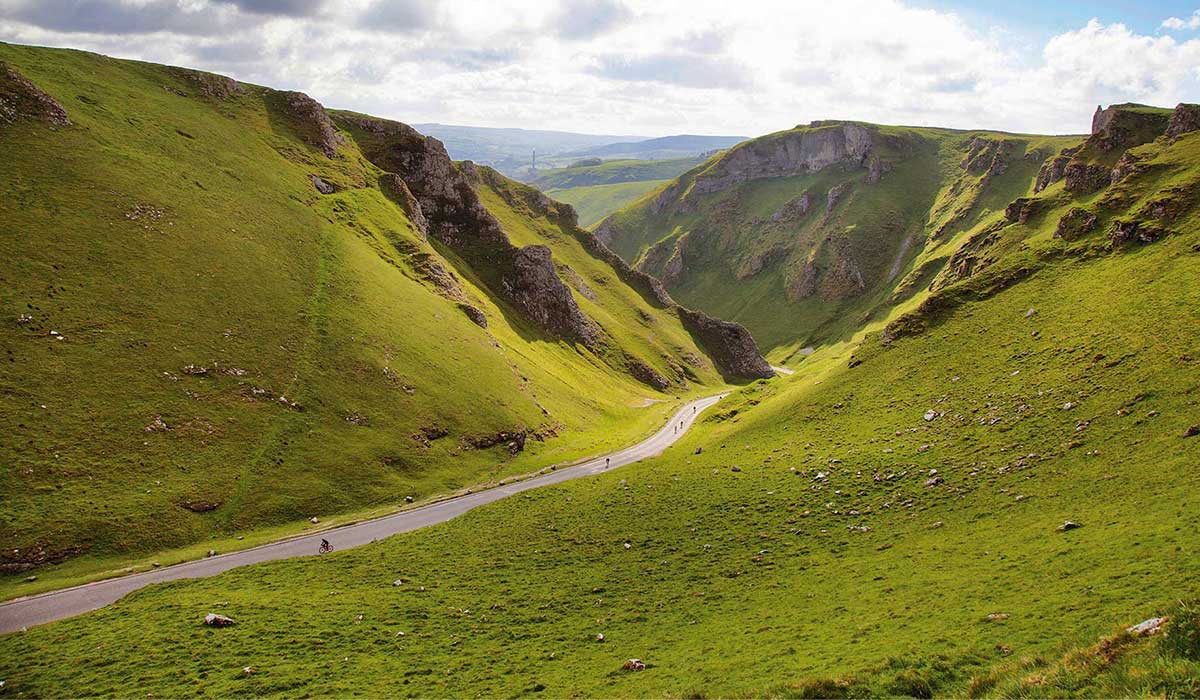 The Peaks Tour is exactly how it sounds – a tour of some of the best climbs the National Park has to offer. With routes of 74, 121 and 161km, there are challenges to overcome on even the shortest route. The full ride takes in a whopping 2613 metres of climbing and visits Peak District icons like Whetstone Ridge, Mam Tor, Gun Hill and Sir William's Hill. With so much climbing you'll definitely have to get the training in prior to the event. Taking place at the end of summer, this ride is well-placed to train towards with your long summer rides, and is sure to be a glorious day in the saddle.
Date: 5th September 2021
Santini Gran Fondo Stelvio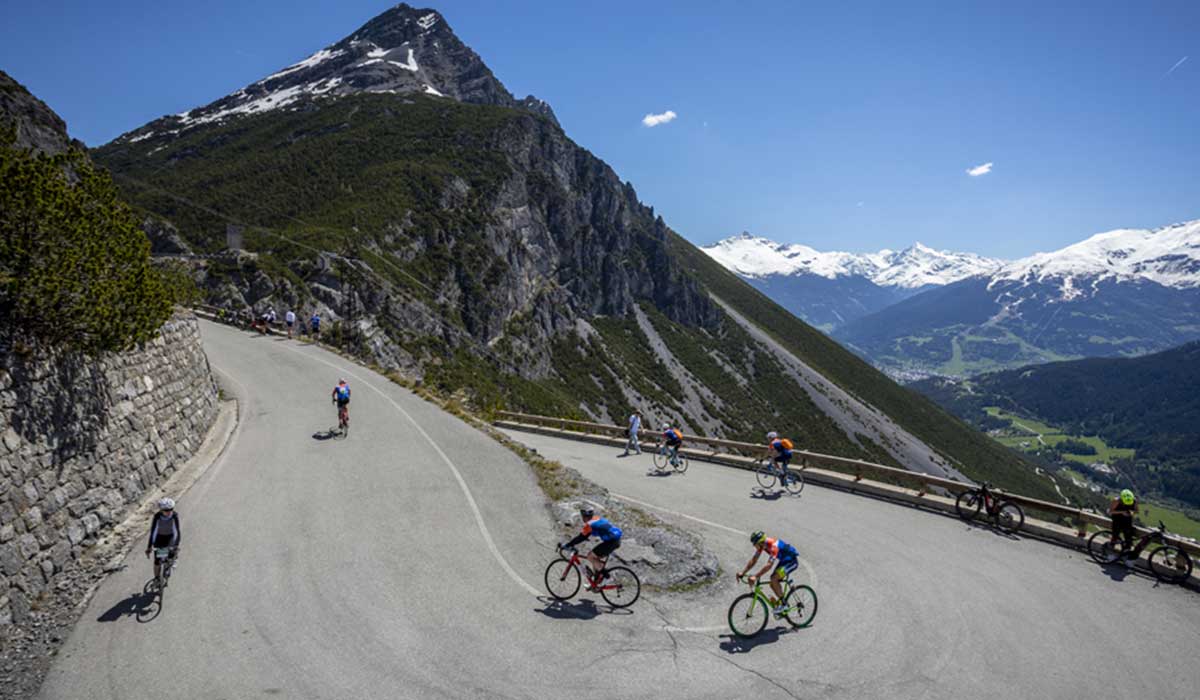 Here at Pedalsure we make no apology for being huge Stelvio fans. If this year's Giro d'Italia proved anything it's that every rider should tackle this mythical climb at least once in their life. What better way to do it than as part of a Gran Fondo?
You can take on the 48 hairpin bends on the 60km and 138km routes or include another of The 10 Toughest Climbs In Cycling, the Mortirolo, on the 151km route. Now that's a truly epic day in the saddle. No wonder the Stelvio features on our list of 9 Bucket List Climbs Every Cyclist Needs To Ride.
Date: 6th June 2021
---
As you can see there is a lot to look forward to in 2021. Let's make up for what we've missed out on this year by trying to do as many events as possible. Before you pin on a number, it might be worth brushing up on some ride and maintenance skills and, if you're heading overseas, take a look at our ultimate road cycling holiday checklist so you don't forget anything.
Sportives are incredibly rewarding and we can be with you on every pedal stroke. Pedalsure can insure all of your bikes and accessories and cover them even in your home. The fact is, you won't find many of the things we cover in your typical home insurance policies.
Taking out a policy with us means that your bike is protected in cases of bike theft and damage when you do choose to venture out of your pain cave. Pedalsure can also protect you, your bike and your accessories in mass participation events and races, in cases of personal injury, personal liability and when you're travelling abroad. Getting yourself set up with a Pedalsure policy is something you only have to do once a year, but you benefit from on every ride.
#BikeIsBest