Last updated: January 2023
Carbon fibre is one those things that tips the balance in terms of price, quality and performance in a road bike. For all its qualities though, carbon fibre is particularly susceptible to breaking in a crash, more so than steel or aluminium.
However, there are ways of fixing a carbon frame without causing any more damage, and some bike shops and specialists offer this service. It's important to note that not every damaged frame can be repaired though. So, what is the process of fixing carbon fibre? Can I trust it and most importantly, is it actually worth it?
Could you afford to replace your carbon fibre frame if it got badly damaged? For peace of mind, consider specialist road bike insurance from Pedalsure.
Table of contents
---
Repairing a carbon fibre frame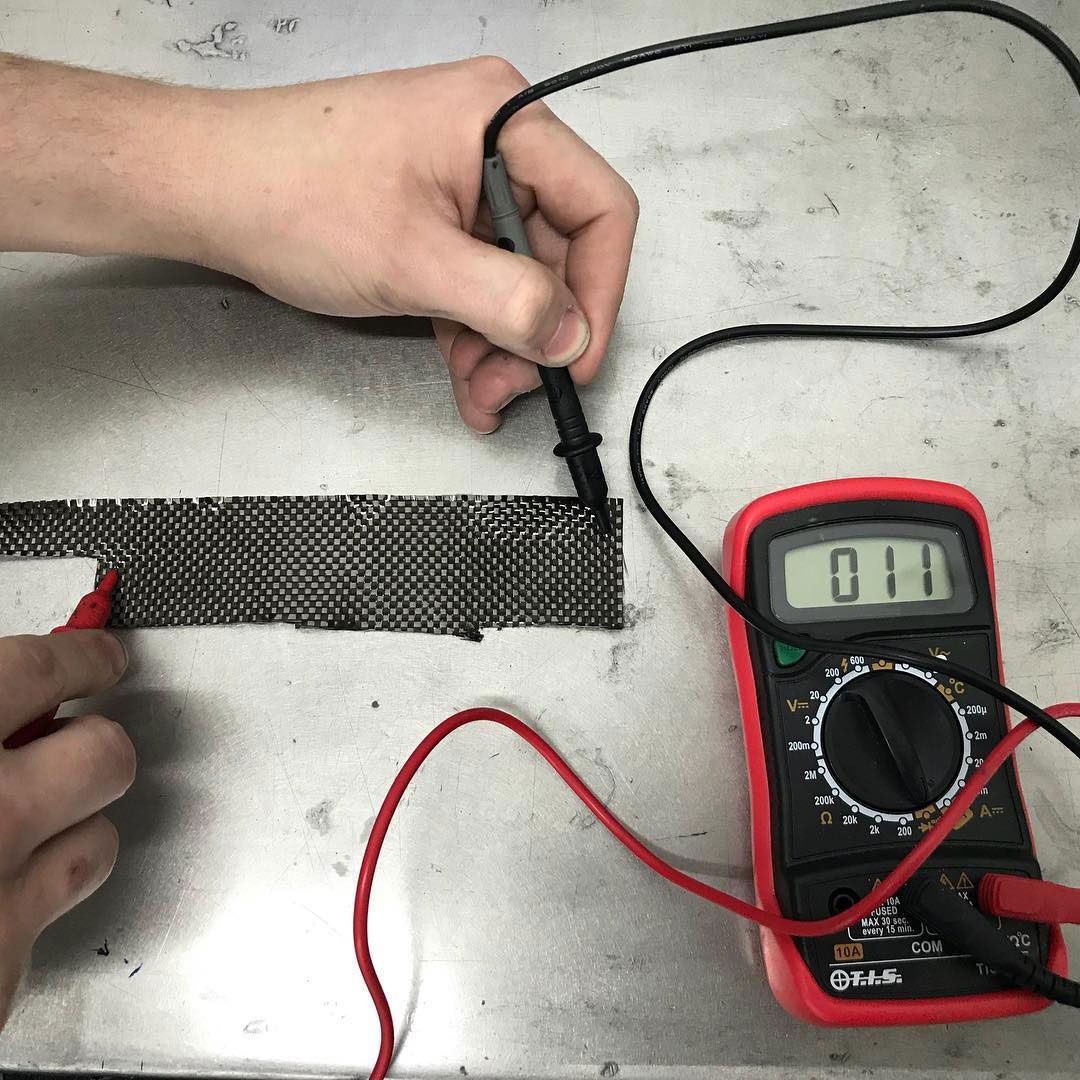 You may have seen home repair kits for carbon damage on the internet, but it's not worth doing yourself – in fact it can be dangerous if you don't know what you're doing and the process should always be undertaken by a trained professional. This is because they will have all the kit and expertise to fix your bike including x-rays which they use to assess the extent of the damage, be it an obvious crack, a chip or internal damage.
Carbon fibre repair isn't just a patch up job, it's a process of replacing the damaged area with new carbon to make the area as strong as it was before and bonding the new material to the old without structural deficiencies. This is particularly complicated as it means following the design of the bike to the letter. The fixed area is then stress tested and re-painted.
Can I trust the repair of carbon fibre?
More from the experts in our interview below but yes, carbon fibre components on a bike can be repaired effectively, but as we have seen it's a complicated process. Ultimately, if the repair is carried out by a trained professional with all the right tools, fixed carbon fibre can be trusted and ridden on again.
Carbon fibre technologists don't promise to make your bike stronger but rather make it exactly how it was prior to the crash. Strengthening carbon can actually cause more of an issue as other areas will overcompensate and come under more pressure. It will even look the same as before as carbon fibre fixers touch up any cosmetics that were damaged in a crash.
Is carbon fibre repair worth it?
When looking into this kind of repair, it's natural to wonder, is it actually worth it? Of course, this changes with each bike and rider, and the idea of 'worth' is one that we have touched upon in previous articles. The bike may have more sentimental than real worth and you may not want to part with it, no matter the cost. In which case, you'll want to make sure you're still 100% confident when you next head off up the road.
We understand the various costs that all cyclists face – like how much it costs to insure your bicycle. But this particular issue comes down to your safety, so if you do go ahead with the process of getting it fixed, taking it to a specialist like Carbon Bike Repair (more from them below) is a safe bet.
Their costs start at £96 but like all carbon fixers, they quote their prices on a bike by bike basis, so you'll have to pay more depending on the extent or complexity of the repair. The idea of a £150+ repair job on your five grand bike is far more palatable than buying the same bike brand new, but there is an alternative.
What do the experts say about repairing carbon fibre?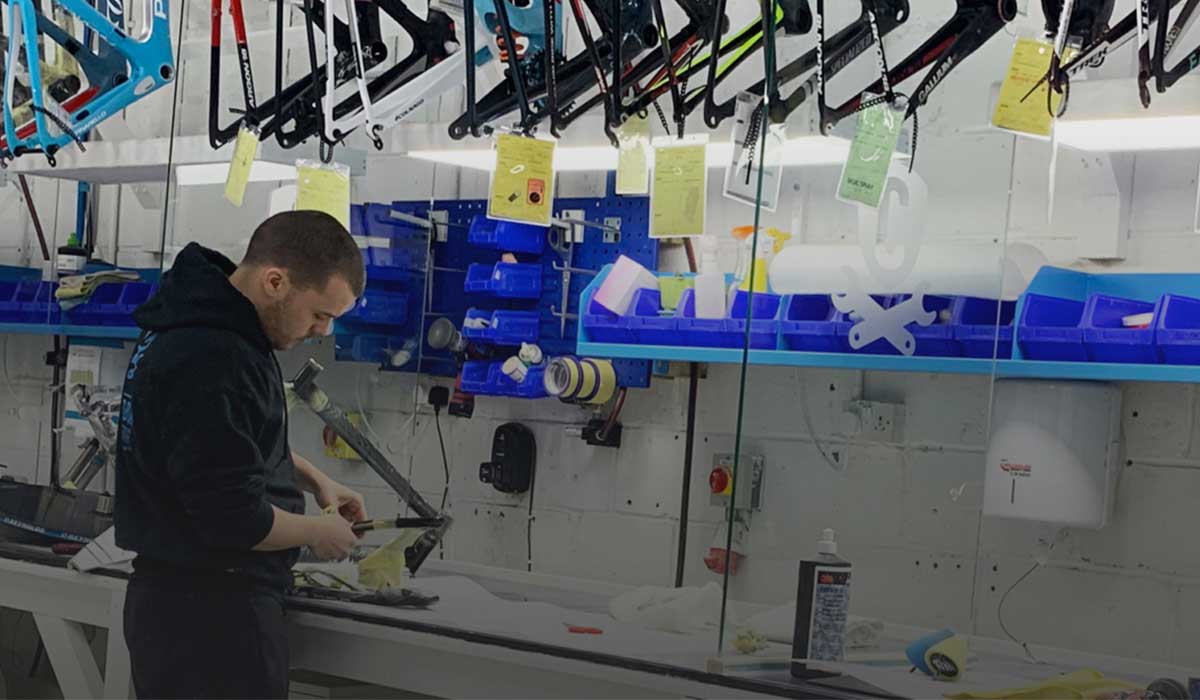 We got in touch with the specialists at Carbon Bike Repair and put some of our most pressing questions to them:
What's the most common damage you see to carbon frames?
"Mid tube fractures such as top tubes and thin seat stays. We also see rear mech carbon dropout failures as a result of box crushing or side impacts, which require a different repair procedure but equally repairable.
Mountain bikes get damaged a lot in the bottom bracket area. Bike racks also play a large part in bike damage."
In summary what is the process for repairing a carbon frame?
"Firstly identifying whether it is indeed a fracture, then identifying other possibilities through a health check option, getting the quote approved for the repair and the level of restoration. The repairs and graphic restoration to quality control. Servicing the bike and shipping or collected."
How long does the process take?
"Lead times can vary from 1 week to 4 weeks depending on the time of year. The repair and restoration process itself can collectively take 2 hours from start to finish."
Can you trust the strength of a carbon frame that's been repaired?
"If it's repaired correctly, and this is the key, then the repair must not exceed the strength of the original. The frame must behave in the manner it was designed. Get that wrong and you compromise the structural safety in other areas of the frame."
Can every frame be repaired?
"Yes but not in the case of all carbon wheel types. It's not about whether or not [you can repair the frame], it's more about the value of the frame and the cost.
We have test frames, one of which had more then 20 serious fractures across the frame and forks as a result of being driven over by a truck, was fully repaired and ridden in races as a Carbon Bike Repair test for durability, 100 percent restored but certainly not financially viable!"
Can you repair a carbon frame at home?
"Yes you can. Carbon hardens easily enough. The issue however is in the process, the quality of the adhesion and the thickness of the repair in relation to the new stresses brought about by the repair. Bikes can be dangerous. You wouldn't be tempted the repair your own helicopter carbon blades?
We have a saying here at CBR, it's called the 'angle of satisfaction', when you save money on a repair, it doesn't necessarily cross your mind as you climb a hill, as the angle changes to a downhill all you can think about is the quality of the repair!"
Protect your carbon frame with bicycle insurance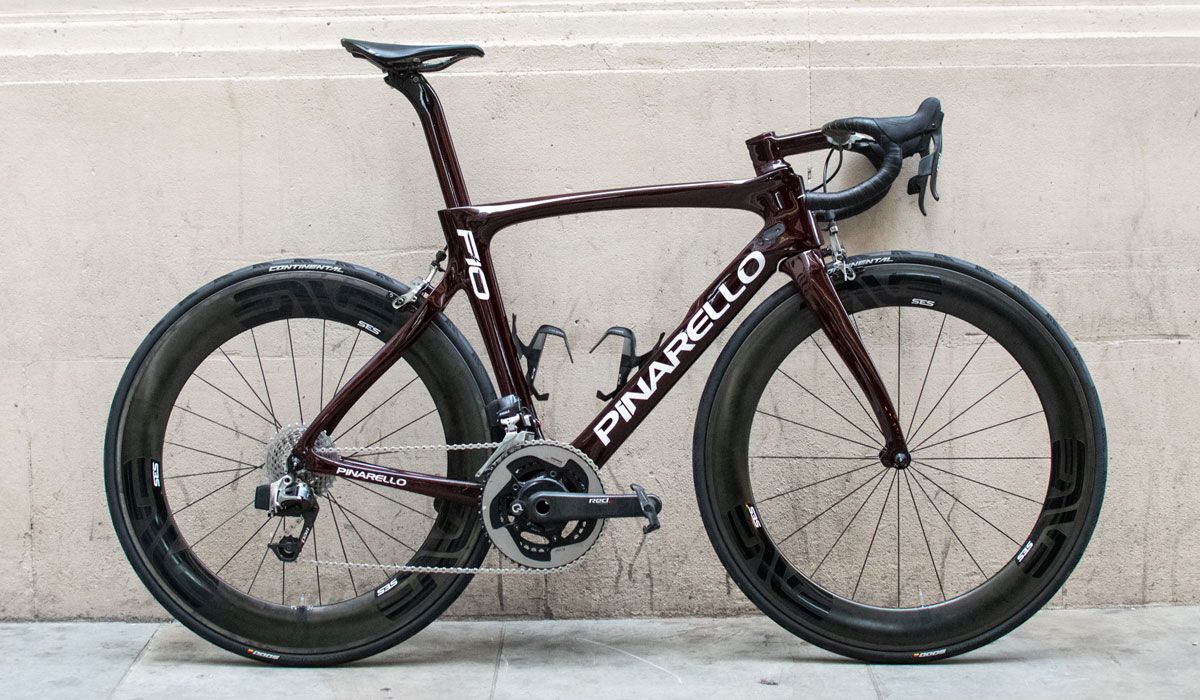 That's where Pedalsure come in. All the questions in this article can quite simply be answered with our comprehensive cycle insurance policies. In the event of any accidental damage, our insurance can cover the costs or repair, or help you on your way to getting a brand new frame.
What's the process?
It's important to note that each case depends on the nature of the damage and your policy but, in summary, if you're covered with Pedalsure and get in touch to tell us your carbon frame has been damaged, after completing the claims form, the first step will be for us to get our carbon repair specialists to assess the damage to your frame. If it can be repaired (at a value up to the amount shown on your policy) we'll get it repaired for you or, if you prefer, we'll pay you for the repair amount in cash.
If it can't be repaired, we'll look to replace your bike for you and if we can't replace it, we'll pay for the loss or damage in cash.
Wrap-up
It's always nice to get new things and with Pedalsure, you won't have to worry about trying to get your smashed frame fixed after a crash that wasn't your fault. Our cycling insurance policies can cover bikes from just £400 all the way up to £15,000. We also offer cover up to £1,000 for any damage that may be done to your cycling accessories, such as bike bags, lights or bike computers. To find out more about the specifics of our insurance policies, have a read of our policy documents.
Related articles you may also be interested in
You may also be interested in these articles relating to road bikes:
---
All in all, yes, a carbon fibre frame can be repaired by an expert but if you have bicycle insurance from Pedalsure you won't be out of pocket if your bike gets badly damaged.