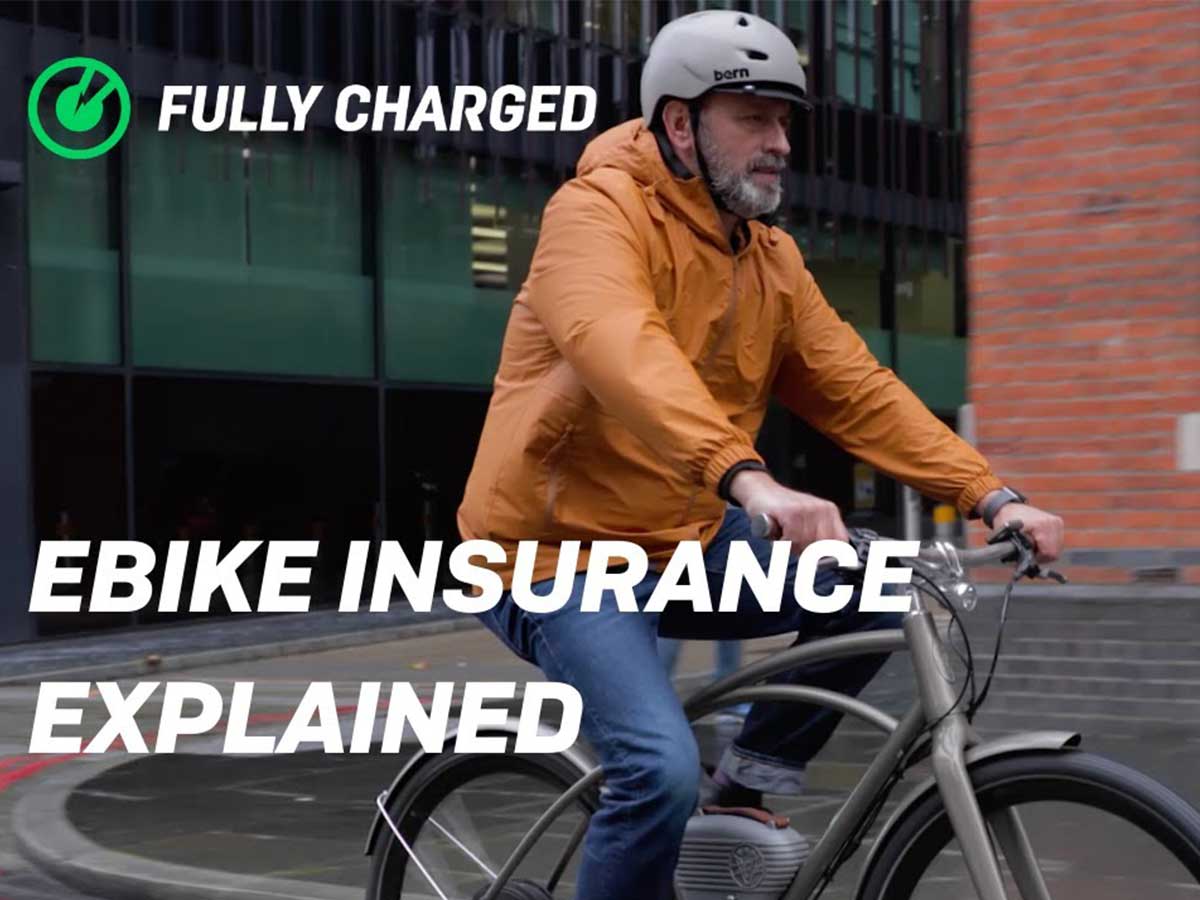 We love electric bikes here at Pedalsure. They're a booming part of the bike industry and have enjoyed demand across the board, from the more senior riders to commuters to mountain bikers and everything in between.
E-bikes have never been better. Electric bikes are designed to give the rider additional power when pedalling, with the motor inside the bike and your own motor (legs and lungs) sharing the load. The boost the motor provides means you can get up hills quicker, ride longer distances and go faster than you previously thought possible.
But what about insurance for your e-bike? Our friends and electric bike specialists Fully Charged have put together a very handy guide setting out all you need to know about electric bike insurance. Whether you already own one, or you are in the market for an e-bike, it's important to know these ins and outs.
Is e-bike insurance mandatory?
Although it is not a legal requirement to have insurance to use an e-bike, many people advise that you do take out a policy so that you know both you and bike are covered, especially in cases of accidental damage, injury or theft.
As well as the government regulations on e-bikes, Pedalsure also has specific requirements to cover e-bikes:
The bike has to be under 25cc or less than 250 watts
The bike must qualify as an 'electrically assisted pedal cycle' (EAPC) under current UK law. You can find out more about the requirements here.
With the average e-bike costing around £2,000, it is a good idea to protect both the monetary value of the bike and the bike's daily value to the rider with an insurance policy.
Can home insurance cover your e-bike?
It really depends on the type of home insurance cover you have, so make sure you check it. In most cases home insurance won't cover your e-bike because they're generally high value items that need to be specifically added-on to your policy.
If your home insurance policy does cover your electric bike then it's likely the cover will only extend to theft or accidental damage caused within the home. Not much use for a bicycle so, again, double check the terms of your policy. We've got a helpful guide covering whether home insurance covers your bike.
How much does e-bike insurance cost?
Perhaps the first question to ask yourself is how much it could cost if you don't insure your e-bike? Theft and accidental damage happens. E-bikes in particular can be expensive to replace.
The cost of an e-bike policy with Pedalsure depends on the level of cover you would like but, as an example, insuring an e-bike worth £3,000 with us against theft and accidental damage would cost approximately £15 per month.
How much cover do you get with your policy?
We allow you to tailor your policy so you're never paying for more cover than you need. With insurance from Pedalsure, you can select from a menu of options to cover you:
In cases of accidental damage and/or theft of your bike
In cases of personal injury
During races, events and sportives
Personal liability – when you can be perceived as the one at fault for an accident with a pedestrian, for instance
On holiday – our travel policies cover your bike in case of theft or accidental damage, and even your travel money and other essentials
Accidental damage cover – we cover bikes from £400-£15,000 and even cover up to £1,000 worth of damage to your cycling accessories. This is especially pertinent to e-bikes
If you just want to cover your electric bike or you just want to take out personal cover (and not cover your bike) you can do that.
It really is up to you.
How do you make a claim?
If you need to make a claim, just drop us an email to claims@pedalsure.com with details of your claim. We'll then send you a claims form to complete and return to us. Our team will be in touch to sort your claim as soon as possible.
Each claim depends on the nature of the damage and your policy but, in summary, if you're covered with Pedalsure and have an approved claim, we'll try to replace or repair your bike in the first instance. If your bike has been damaged we will arrange for the damage to be assessed by the relevant supplier, for example Fully Charged. A repair report will then be sent by the supplier to us confirming whether or not the bike can be repaired and the cost of any repairs. If we're unable to repair or replace the bike we'll settle the claim with a cash payment to the policyholder.
---
Electric bikes are making waves in the industry so it's good to know the ins and outs of riding an e-bike, as well as what it means for your insurance. With Pedalsure, the process of getting a policy for an e-bike is just like taking out any other bike policy. Start the process today by following our quick and easy steps to get a quote.