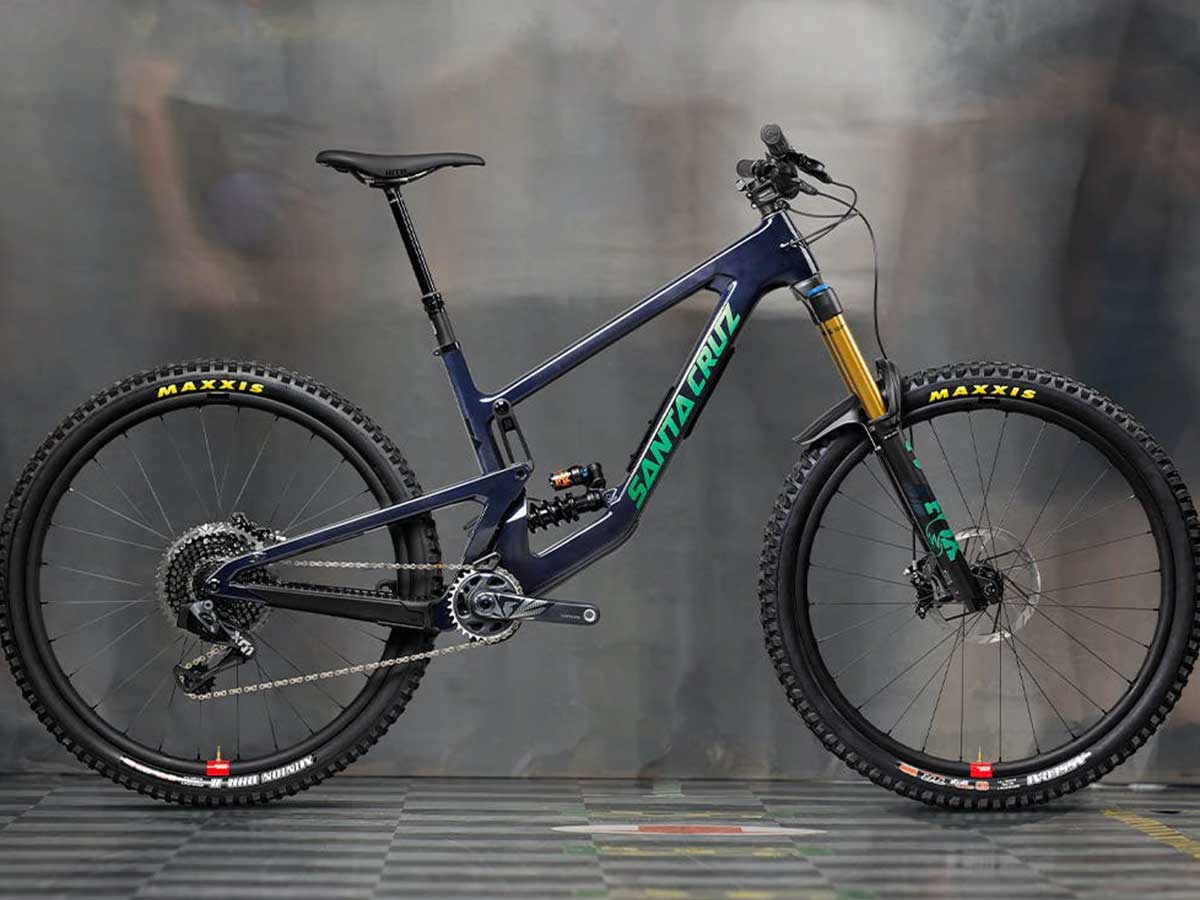 What is your dream bike? A question that is debated up and down the country between cyclists of all levels. Some want the lightest machine possible, others want the jazziest paint job and there are some who want the most unique machine on the market, whatever that may be.
While debating this question recently, it got us thinking, what is the most expensive mountain bike of all time?
Whether you're going to buy one of the following bikes, or already have a mountain bike of your own then it won't hurt to get an added layer of protection. Find out more about our simple, quick and affordable mountain bike insurance.
You may also be interested in:
---
Scott Spark RC SL EVO AXS - £13,099
Albeit for the price of a half decent family car, the Scott Spark is the perfect blend of sleek and classy, the integration that the design team have managed to do on this is a beauty to behold.
Scott's bike weighs in at 10.1kg, which for a MTB is quite frankly insane. Whether you're going up or down a mountain, this bike will not hold you back. The fork is a FOX 34 SC Float Factory 120mm, and the rear shock is FOX's Nude 5 Factory EVOL, 120mm, TwinLoc. Everything on this bike is in line with the premium price tag.
The groupset, is of course, all electronic top of the range. The bike runs the XX1 Eagle Eagle AXS 12-speed system, and with that comes SRAM's super cool mutlti-coloured chain and cassette. Quarq's integrated power meter comes as standard with this groupset too.
Specialized S-Works Epic - £12,250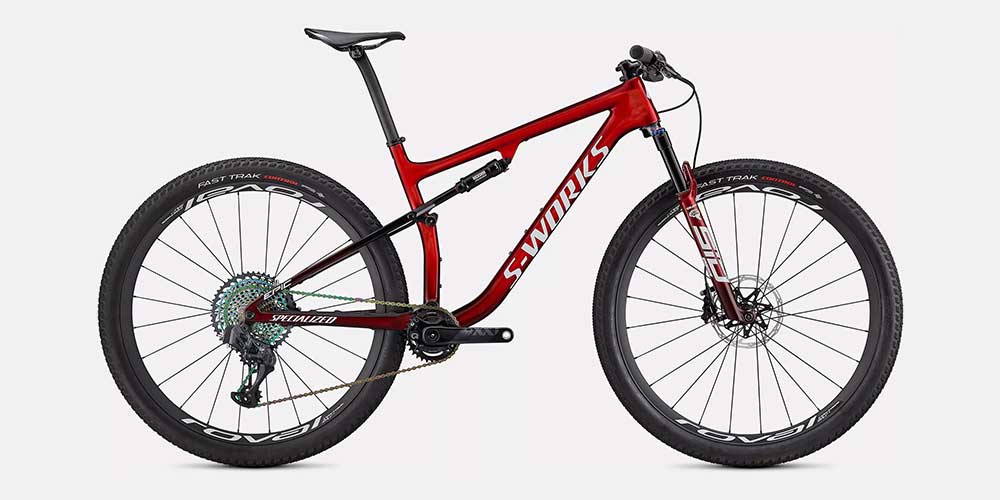 Whatever the discipline, Specialized will have a bike that is on-par with the best in the world and the EPIC is no different. The Epic has all of the usual features that you'd expect, but the best way of describing it is as fun. Yes, it's over £12,000 but the bike has won World Cups and World Championships, so at least it doesn't leave you with any more excuses.
The bike is very well balanced thanks to its moderate geometry, and its suspension is the stuff of dreams. The Epic uses Specialized's latest Brain Technology, a fully automatic system that alters the suspension based on the impact the wheel feels (although you can adjust it yourself). The RockShox-Specialized system is the ultimate combination.
The Epic uses the same SRAM XX1 Eagle system as the Scott Spark.
Santa Cruz Megatower XX1 AXS RSV - £11,999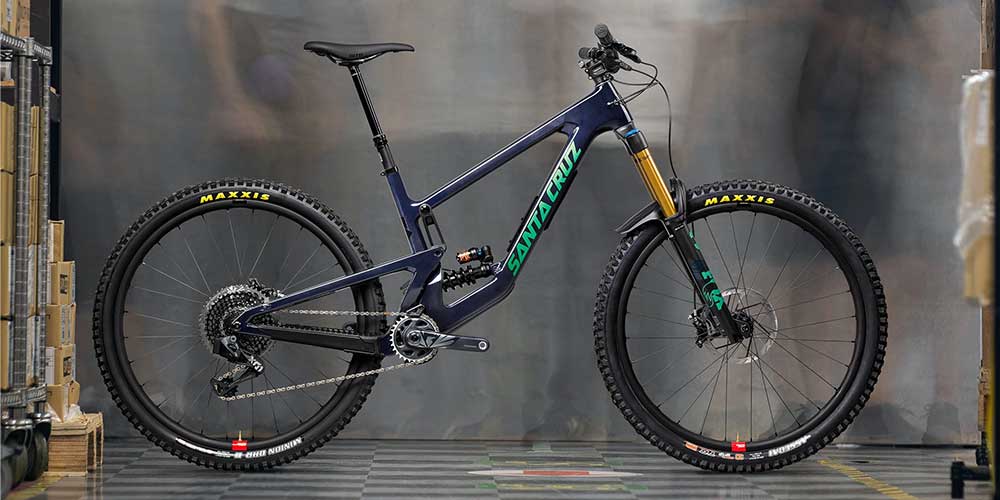 Santa Cruz have always had a reputation of being cycling's cool kids, and the Megatower does no damage to that. Before we mention any of the spec sheet or cool pieces of tech that Santa Cruz has included, let's talk about the pain job. Santa Cruz has the best looking bikes in the world: fact. Their pastel colours stand out amongst a sea of boring black bikes. If you want a good looking bike, Santa Cruz is the one.
The Megatower is Santa Cruz's top of the range enduro bike. Weighing in at 14.99kg, this top specced model comes equipped with RockShox Zeb Ultimate Flight Attendant 170mm forks, SRAM's XX1 Eagle AXS groupset, Chris King headset and Santa Cruz's own Reserve carbon rims.
House of Solid Gold 24K Extreme Mountain Bike - $500,000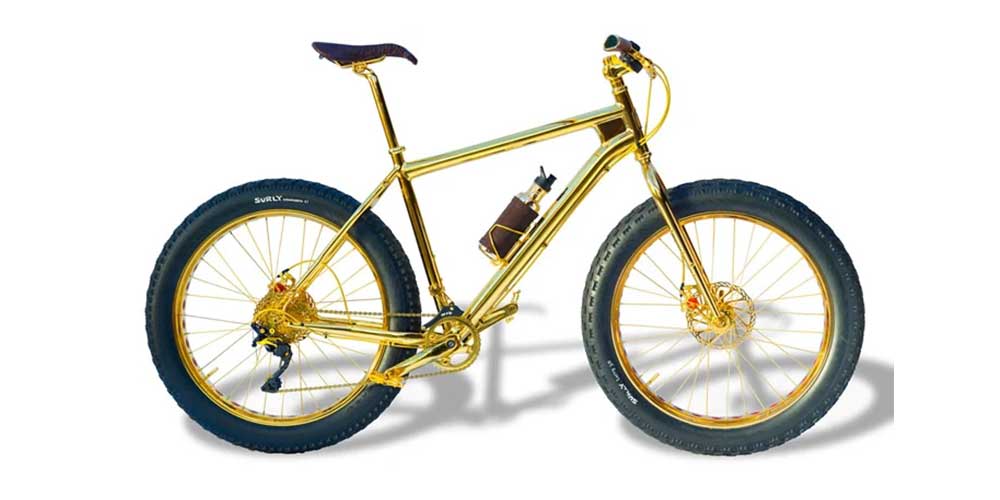 Now, the jury is out on both the quality, and the actual price of this bike. But we can confirm two things for sure, it's expensive and it's blingy.
The bike's spec list doesn't compare to anything we've ever seen. The frame is 24K solid gold, there are 600 black diamonds, 500 golden sapphires and the saddle is made of alligator skin.
Would you really want to ride this bike, or just hang it on a wall and appreciate it? Rumour has it there are only 13 of these fat bikes on the planet, so you'll struggle to find one in your local bike shop. Just imagine the weight of that thing too!
M55 Terminus (E)-Bike - (up to) $50,000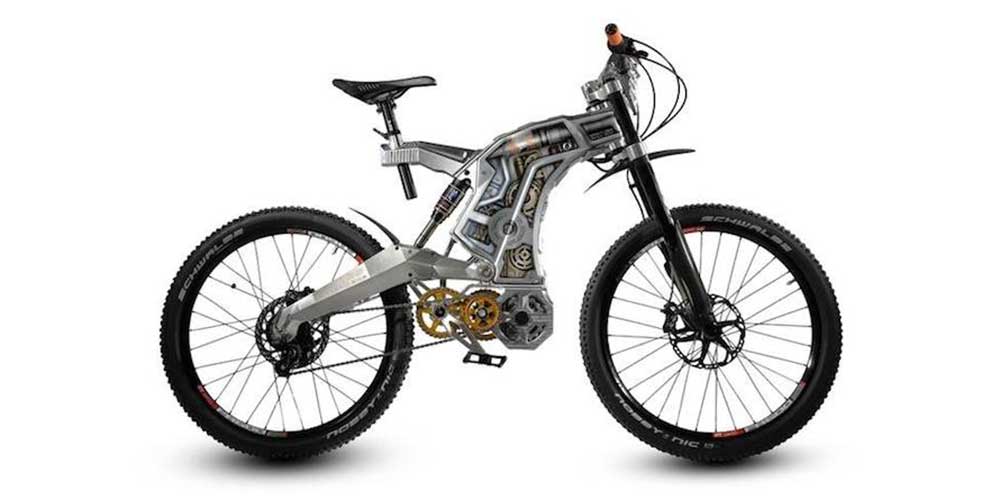 Now, the M55 Terminus does date back to the early 2010s, but with the $34,000 price tag it deserves a place on our list. To say the design is unique would be an understatement, it is one of a kind, there is nothing like it on the planet.
Weighing in at 29.4kg, it's certainly not a light MTB. In fact, you don't even get a carbon frame for all the money you're spending! What you are getting though, is an e-bike that can pump out up to 2,000w and hit a maximum speed of 50mph. The M55 is so powerful, in certain configurations it has to be legally classed as a moped.
It was specifically designed to be unique, and claims to come into its own for downhill racing, or gliding along the tarmac. There is a long travel double crown suspension fork with 160mm of travel and a Fox MXR float in the rear to keep the ride smooth. Every component was completely designed for this bike alone. There are even carbon fibre mudguards and built-in LED lights.
---
There you have it, some of the most expensive mountain bikes of all time. Remember, with Pedalsure you can insure your mountain bikes (up to five) with an individual value of £15,000 or an aggregate of £30,000.
So, get a quote today and protect your bike with our comprehensive mountain bike insurance.