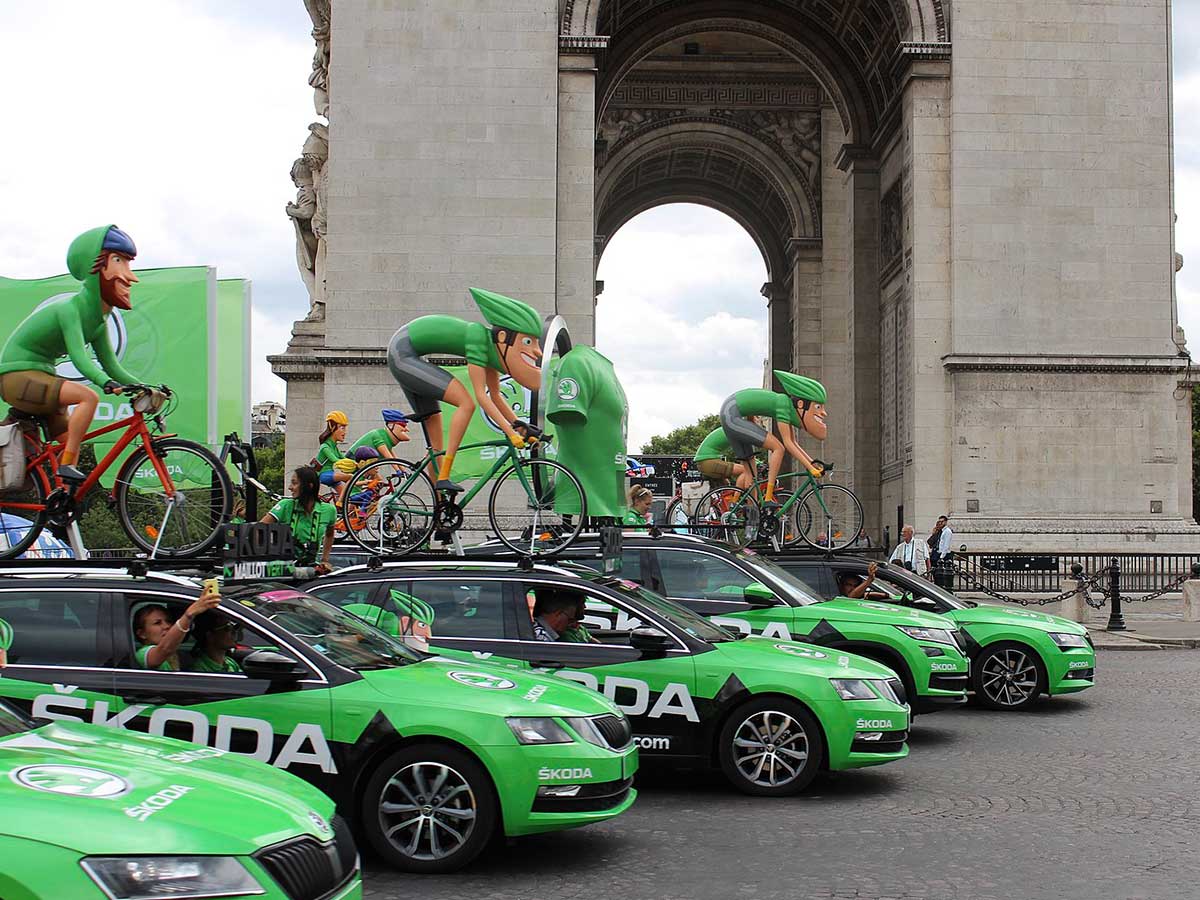 Published: July 2021
The Tour de France is undoubtedly the biggest cycling race in the world and has been making legends on French roads since 1903. La Grande Boucle is a global event with riders and teams traveling from all over the world to compete and fans from more than 180 countries tuning in to watch. But unlike other huge sporting events, like Euro 2020 and Wimbledon, there are no gate fees or tickets to purchase.
So, how does the Tour de France make any money? The minutiae of the economics aren't usually made public, but the Hustle did a deep dive into that very question in September 2020. Adding these findings to what we already know about prize money, we have a better picture of the race's economics.
You may also be interested in:
---
How the Tour de France used to make money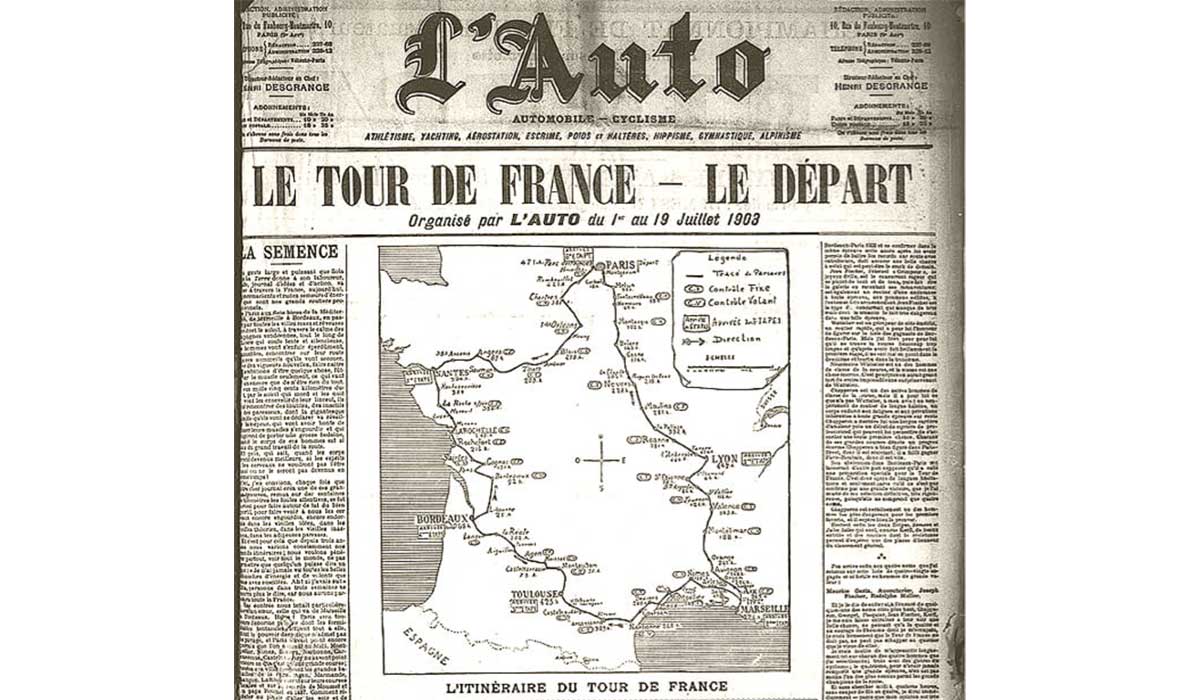 The Tour de France was originally conceived as a money maker for French newspaper L'Auto, which was in financial dire straits at the time. Sportswriter Géo Lefèvre came up with the idea of a country wide bike race and the gamble paid off - L'Auto's circulation increased in the Tour's very first year.
In 1930 L'Auto had a brainwave in the form of the publicity caravan. This was, and still is, a way to monetise the non-fee-paying roadside spectators. With gaudy trucks pumping out B-side pop hits all along the route, the environmental benefits of this caravan are questionable. However, it does bring in the crowds with its promise of free swag, Christmas cracker-style tat and industrial quantities of Haribo.  
Post-World War Two, the financial model changed when another newspaper – L'Équipe – took up the reigns. To make (more) money, the organisers auctioned off start and finish towns to the highest bidders. As the race grew it became a bigger deal to secure it for your town so that you could show your best side to the world and thus increase your own revenue. They also began to allow local brands to sponsor sections of each stage and rented out physical advertising spaces for companies.
Despite the initial success of monetising a growing audience, the Tour was still operating at a loss. Step forward present-day organisers Amaury Sport Organisation (ASO) in 1965.
Today's revenue streams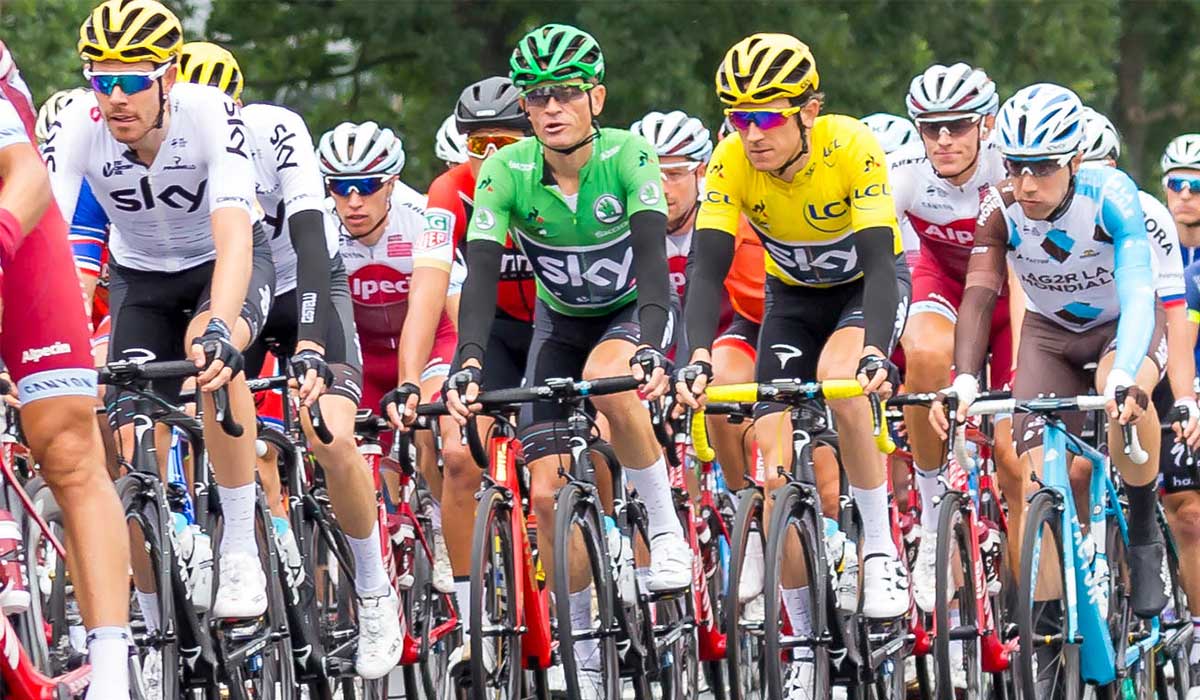 Commercially, ASO got involved with the race at a perfect moment. With advances being made in TV broadcasting, the organisation was able to use this to its advantage and focus all its efforts on building a global audience. This was an immediate success and as technologies developed, ASO made TV rights the central pillar of its business model. In the '90s and at the turn of the millennium, it seemed most sports had coveted the huge TV deals in English football as the gold standard.
ASO is notoriously secretive, but experts estimate that the Tour de France's revenue - which is thought to make up around 50% of the ASO's total revenue - sources are threefold. These elements are the aforementioned TV rights, advertising/sponsorships and town hosting fees. It is estimated that TV rights make up 55% of the stream with the race being shown in a whopping 186 countries. Advertising then makes up 40% and is critical for the race when it comes to jersey sponsorships, the publicity caravan and route sponsors. In contrast to the days of yesteryear, town hosting fees now only make up an estimated 5% of revenue.
All in all, the Hustle's sources estimate the revenue generated from the race to be between $60m and $150m USD (£43m and £108m) per year. Based on historical data, it is thought the ASO work at a 21% profit margin which the Hustle use to estimate a profit for the Tour de France itself of between $12m to $30m (£8m to £21m). For comparison, the Wimbledon Championships turned over approximately £52.07m in 2019 whereas the world's biggest annual football competition -  the UEFA Champions League - generated total commercial revenue of €3.25bn (£2.8bn) in 2019/20. As we can see, while not the biggest, the Tour de France is certainly still big business and of course makes a good buck, but this is barely a drop in the ocean compared to the multi-billion-pound revenues that football and American sports generate.
Prize money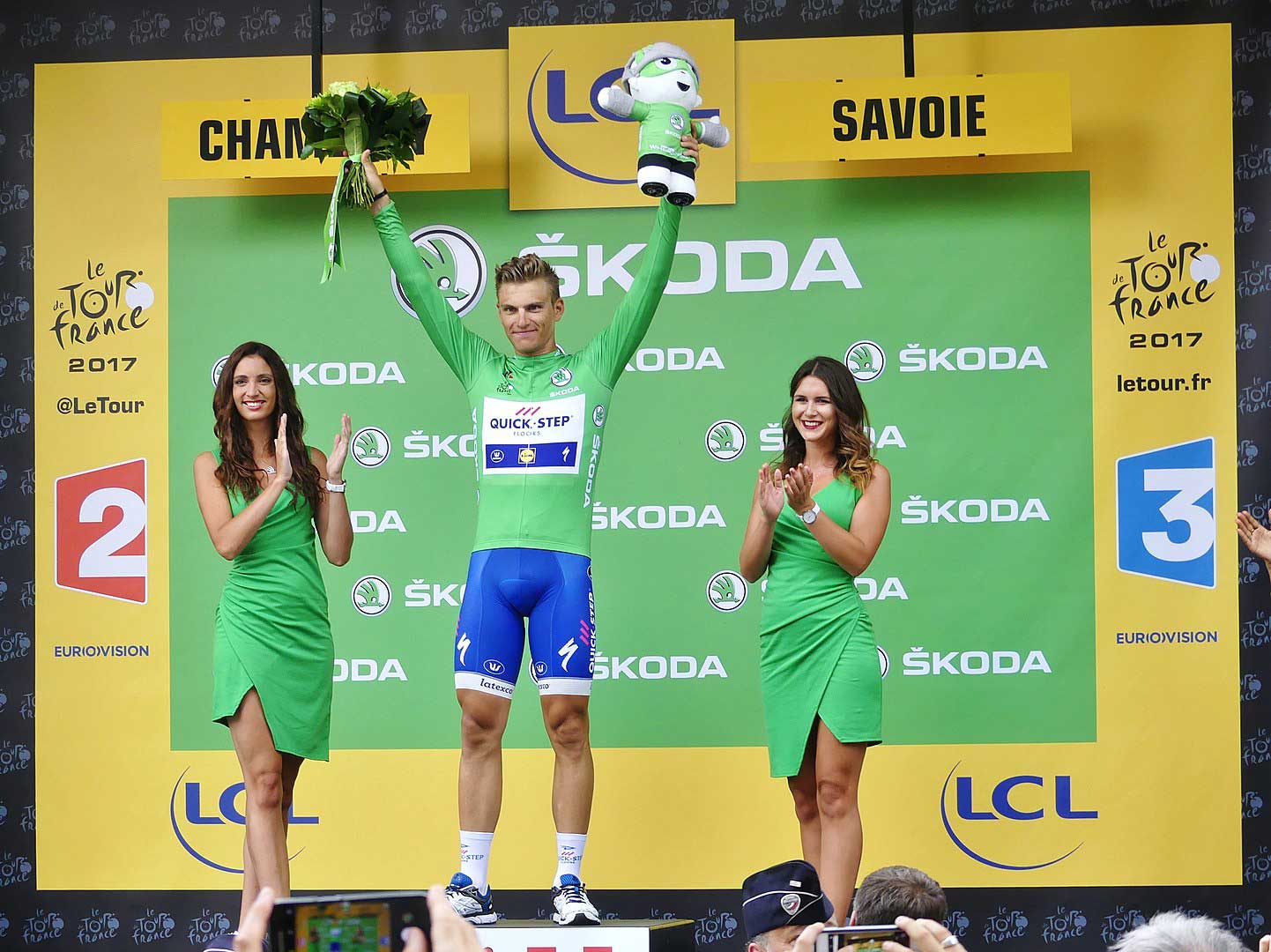 So how much of this money is seen by the riders? Approximately €2m (£1.7m) is awarded in prize money across the jersey competitions, stage winners and extra classifications. For comparison, Wimbledon's pot is £38m and UEFA dished out a total of €2.6bn (£2.2bn) to clubs participating in the 2019/20 Champions League - 2018/19 winners Liverpool earned £97m from the competition that season.
Yellow jersey – €500,000
Stage win – €11,000
Green jersey – €128,000
KOM jersey – €108,700
Team classification – €178,800
White jersey – €66,500
Most aggressive rider – €56,000
That's not the end of the story though as cyclists traditionally, and rather nicely, share their prize money. The rewards are pooled and shared among the winner's teammates and team staff members after a cut is taken to fund 'rider taxes' like unions and doping authorities.
It can be all too easy to get bogged down in prize money though. These riders certainly don't do it for that. Far more important, for example, is the legendary status a yellow jersey brings and the future stability a stage victory at the world's biggest race can grant an individual rider.
---
Get one step closer to the care and attention experienced by pro cyclists with comprehensive cycle insurance from us. Get a quote today.