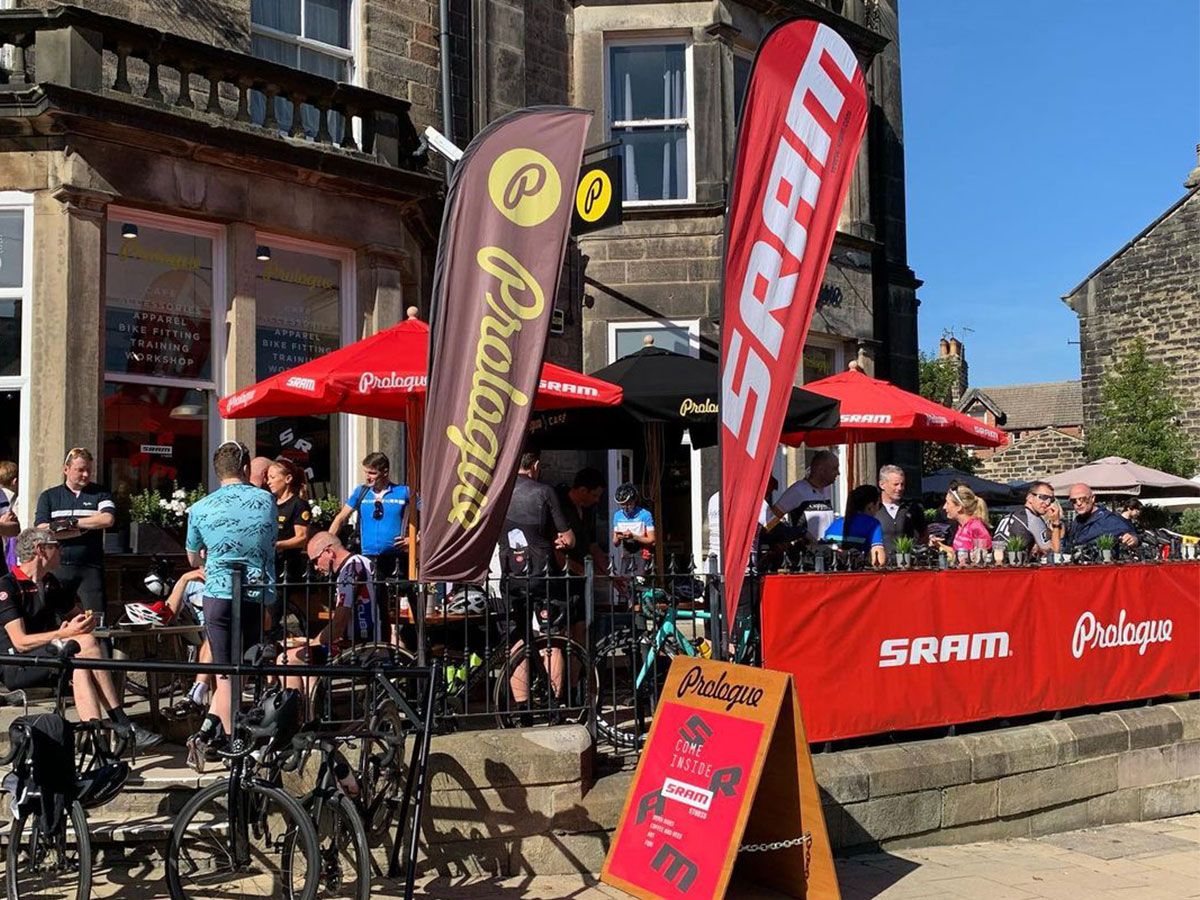 Published: February 2023
Nestled in the north of England, you'll find the county of Yorkshire, Britain's cultural home of cycling.
British cycling history is steeped in "God's Own Country" with both Brian Robinson and Tom Simpson, Britain's first Tour de France Stage Winner, and Road World Champion, respectively, hailing from the region. It has been a hotbed of cycling for decades, and the current crop of British pros grew up on these honest roads. Tom Pidcock, Lizze Deignan and Ben Turner are all Yorkshire residents.
With all this considered, it's no surprise that there are some great cycling cafes in the region. We already have a list of the UK's Best Cycling Cafes, but Yorkshire definitely deserves one of its own.
You may also be interested in:
---
Prologue
Prologue is the beating heart of Yorkshire cycling. It is not just a cafe, but a bike shop, community centre and meet point too. It has everything you need whether that be pre, post, or mid-ride.
The cafe is known for holding events, product launches and cycling themed evenings. It has a wide range of food options and there is even a licensed bar too!
A trip to Prologue guarantees that you'll bump into famous names young and old in the Yorkshire cycling scene. It is the perfect cycling cafe.
Address: Wellington House, Cold Bath Rd, Harrogate, HG2 0NA
Bank View Cafe
Bank View Cafe famously painted its exterior in Polka Dot style to commemorate the 2014 Tour de France Grand Depart. Frequented by pros and amateurs alike, it is located just on the edge of the Strines, an area so hilly that it strikes fear into any cyclist.
To quote ex-pro and local, Tom Murray, "It's been there for generations and still resembles sitting at your Nan's. It remains a proper brew and sarni spot with none of the fancy stuff. It's Yorkshire through and through."
This cafe also makes our list of the UK's best cycling cafes.
Address: Langsett, Stocksbridge, Sheffield, S36 4GY
Cafe Velo Beverley
Also featured in our list of the UK's Best Cycling Cafes, Cafe Velo is in the south-Yorkshire town of Beverley. The walls are adorned with cycling memorabilia of all ages, both from the local race scene and around the world. Cafe Velo is a firm favourite for those in Yorkshire, as well as riders just across the Lincolshire border, although that involves braving the Humber Bridge!
Address:  21 N Bar Within, Beverley, HU17 8DB
Mamil Cafe Bar
There is no hiding the target audience of Mamil Cafe Bar, although they do say "Don't be fooled by our name, you don't need to own a bike to visit - or be wearing lycra!".
Mamil offers a workshop that is open five days a week alongside their cafe and bar. It is different to any other cycling themed cafe that we have come across. While it feels like a bar, and does very much become one by night and on weekends, there are also coffee and food options making it a good pre-ride stop.
Whether you visit on a ride, or check it out when in your "civvies", Mamil is definitely worth adding to the list.
Address: 11 Owler Ings Road, Brighouse, HD6 1EJ
Cave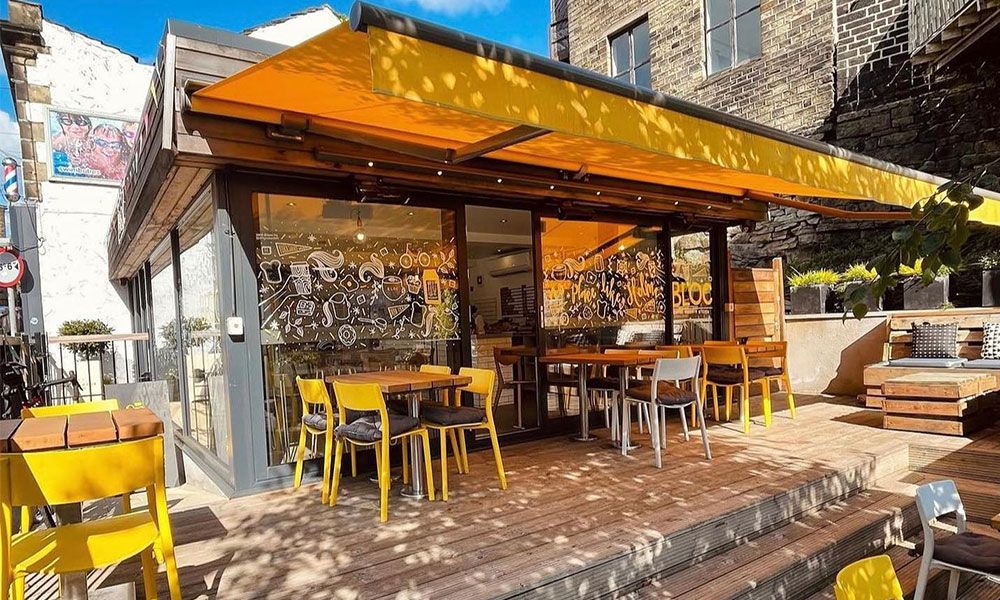 Cave offers everything that you want from the modern day cafe stop. There's specialty coffee, sweet treats and brunch options too. Formerly known as Bloc, Cave pulls one of the best espressos in Yorkshire from their now famous yellow La Marzocco machine.
It's nestled in the town of Holmfirth, which although only has a population of 5,000 people, seems to produce endless cycling talents. Sipping your Flat White in Cave, you're guaranteed to bump into a cycling legend of the past, present or future.
Address: 19a Huddersfield Rd, Holmfirth, HD9 2JR
---
We all have our favourite cafe stop, mid-ride cake and coffee order. Did we miss any of your favourite stops in Yorkshire? If so, get in touch and we can add it to the list.
As well as investing in a mid-ride treat, why not look at some cycling specific insurance too? The fact is, you won't find many of the things we cover in your typical home insurance policy. Taking out a policy with us means that your bike is protected in cases of bike theft, damage and more when you are out on your rides.
Get a quote today.