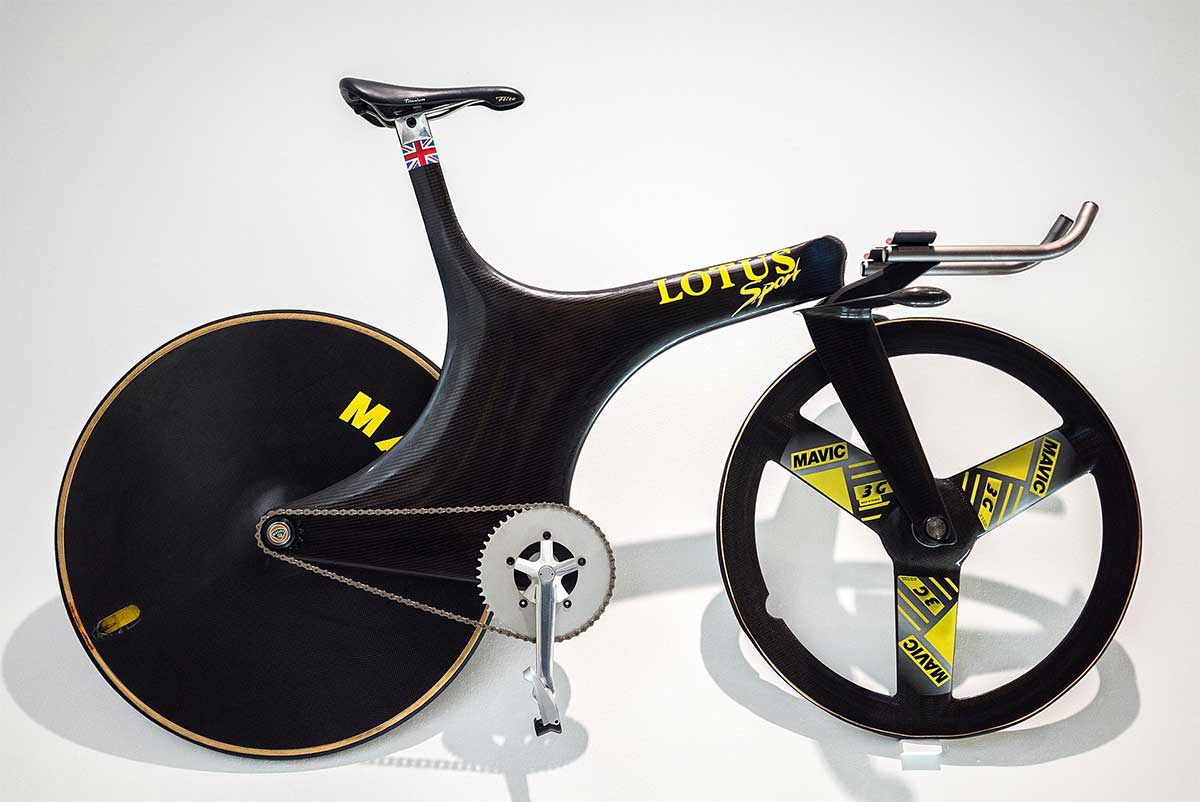 Last updated: December 2022
If you look at your bike now, chances are it's blessed with modern geometry, it's lightweight, and has bar shifters and responsive brakes. But bikes didn't start out like that, riders before us had to remove their rear wheels to change gear, and carbon fibre was the dreamy stuff of space travel.
We've put together a list of six game-changing bikes that made a lasting impression on the way our machines are designed today (and would certainly need some specialist bicycle insurance in place to cover them!). This is by no means an exhaustive list, but each of these bikes has a place in history that helped shape the modern bikes of today in one way or another.
You may also be interested in:
---
Giant TCR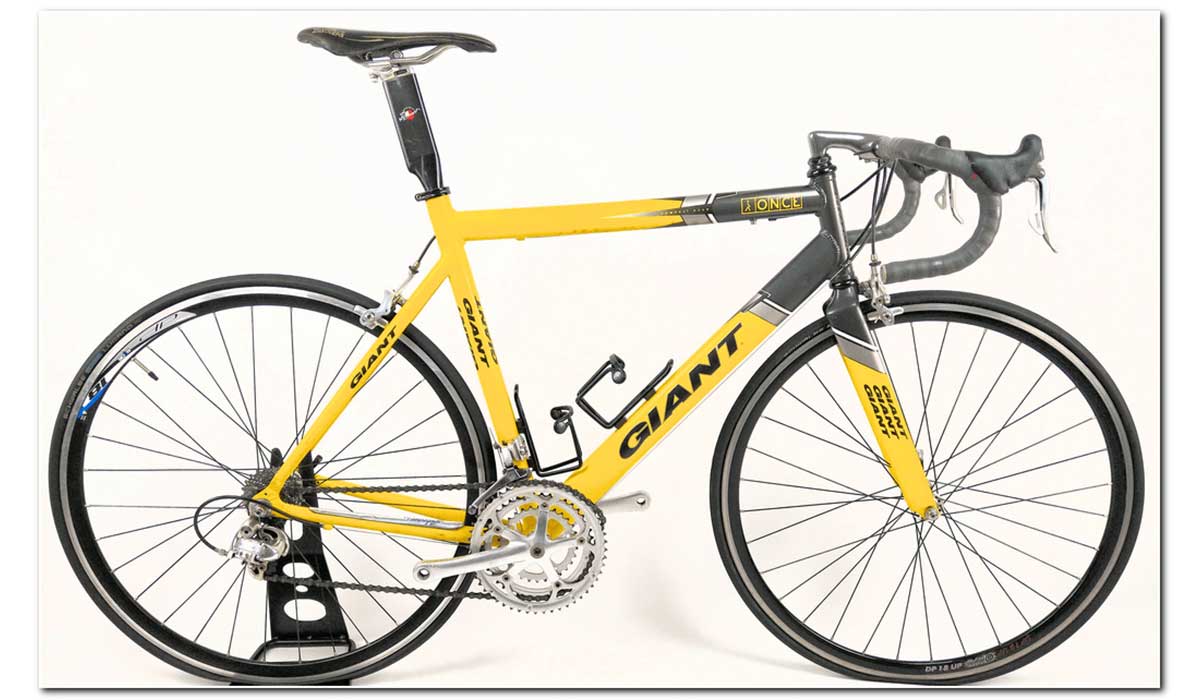 One of legendary bike designer Mike Burrows' masterpieces, the Giant Total Compact Road (TCR) was way ahead of its time in terms of frame sizing design. By adjusting the geometry of the frame to use a sloping top tube, Giant could manufacture the bike in fewer sizes, as riders could use different sized stems and seatposts to ensure a perfect fit. The standardisation of the frame saved Giant millions in manufacturing and caught on quickly with other brands. Although it looked quite quirky in the 1990s, the bike went on to win as the bikes of the Spanish ONCE team, and the model name still lives on to this day.
Lotus 108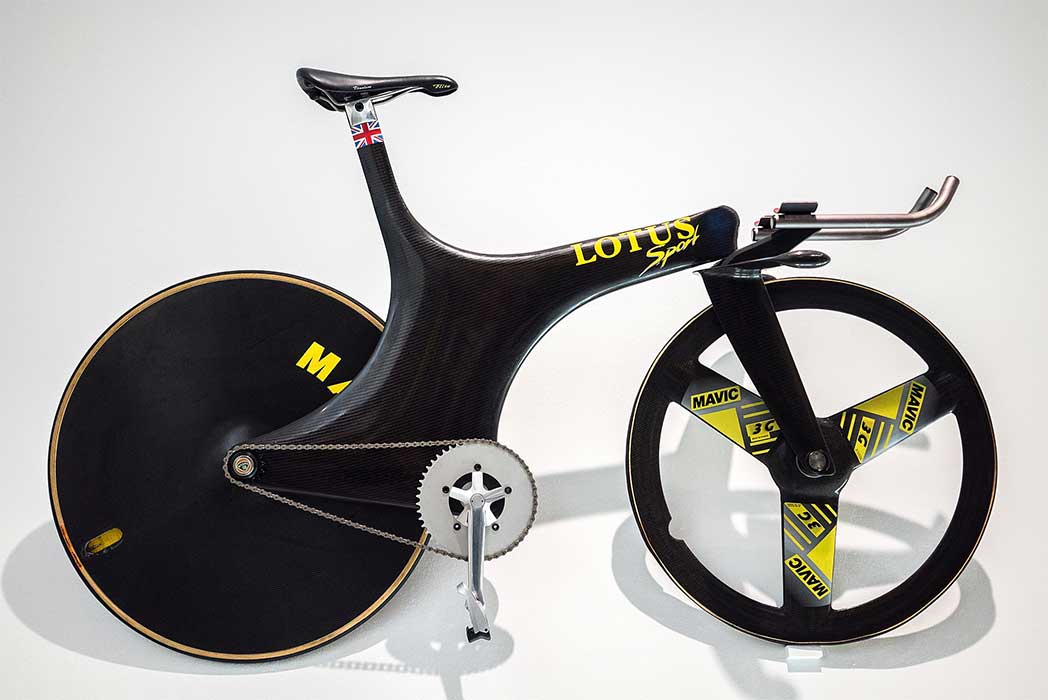 Perhaps the most famous individual bike on this list, the Lotus was used by Chris Boardman in the 1992 Olympic Games in Barcelona during the 4,000m pursuit. In a particularly well-known piece of footage, Boardman managed to catch his opponent, World Champion Jens Lehmann (no relation to the former Arsenal and Germany goalkeeper!) in the final. He also managed to set a world record on the bike of 4:24.496. As one of the most famous bikes in history, it went on show as the bike that won the first cycling Olympic medal for Britain in 72 years.
Specialized Stumpjumper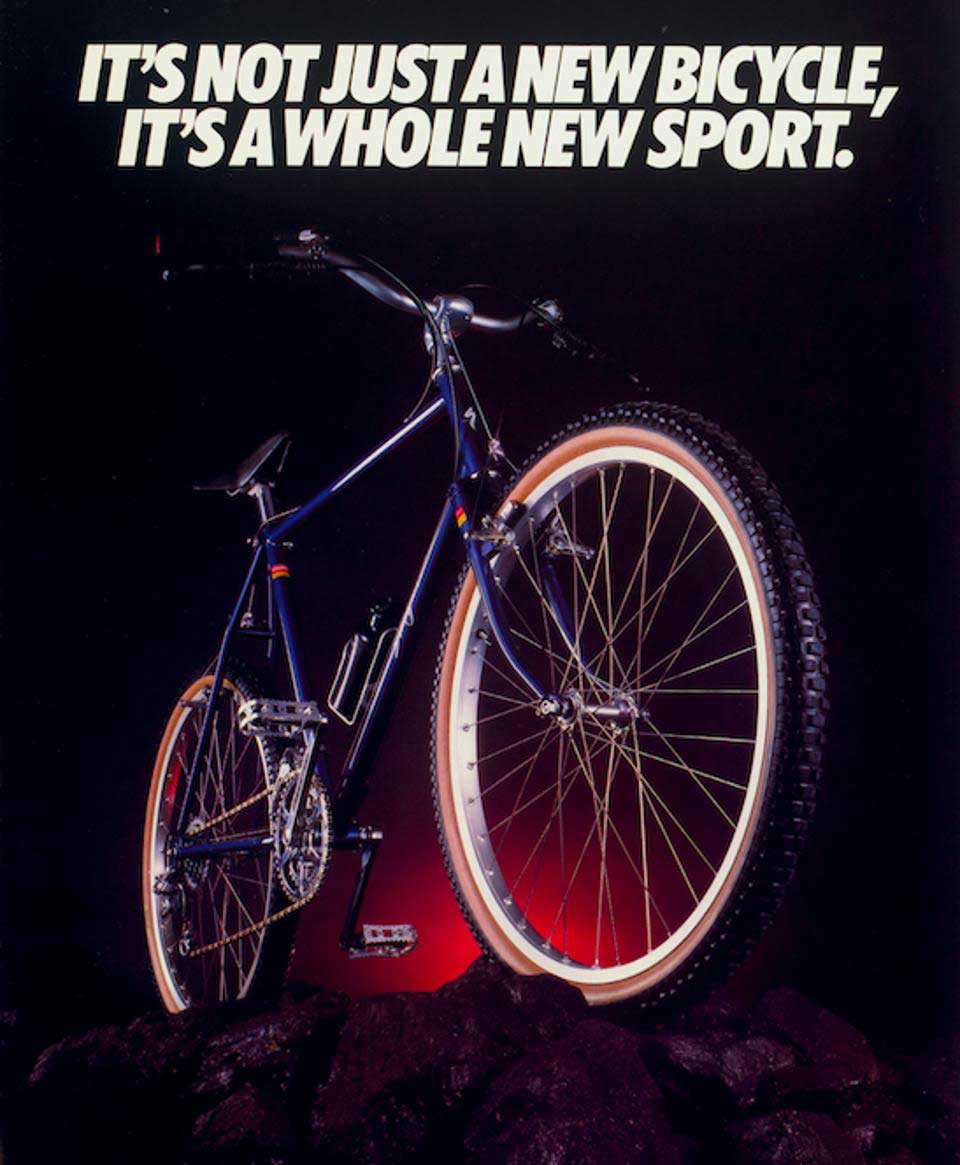 Next on the list is the Specialized Stumpjumper. Looking at it now, it doesn't look particularly trail-worthy, but in 1981 it became the first mass-produced mountain bike and helped to propel the popularity of the sport in the United States. The name is still in use today by Specialized, albeit with the bike looking substantially different, with suspension and wider tyres for a start.
The first rendition was marketed as an affordable and versatile bike for those wanting to try a new sport (mountain biking), whereas today it sits in a line-up of largely performance-oriented mountain bikes, aimed at those who want to push the limits. Start talking about 'the Stumpy' to MTBers of a certain vintage, however, and their eyes glaze over with reminiscences of a glorious bygone age.
Graeme Obree's 'Old Faithful'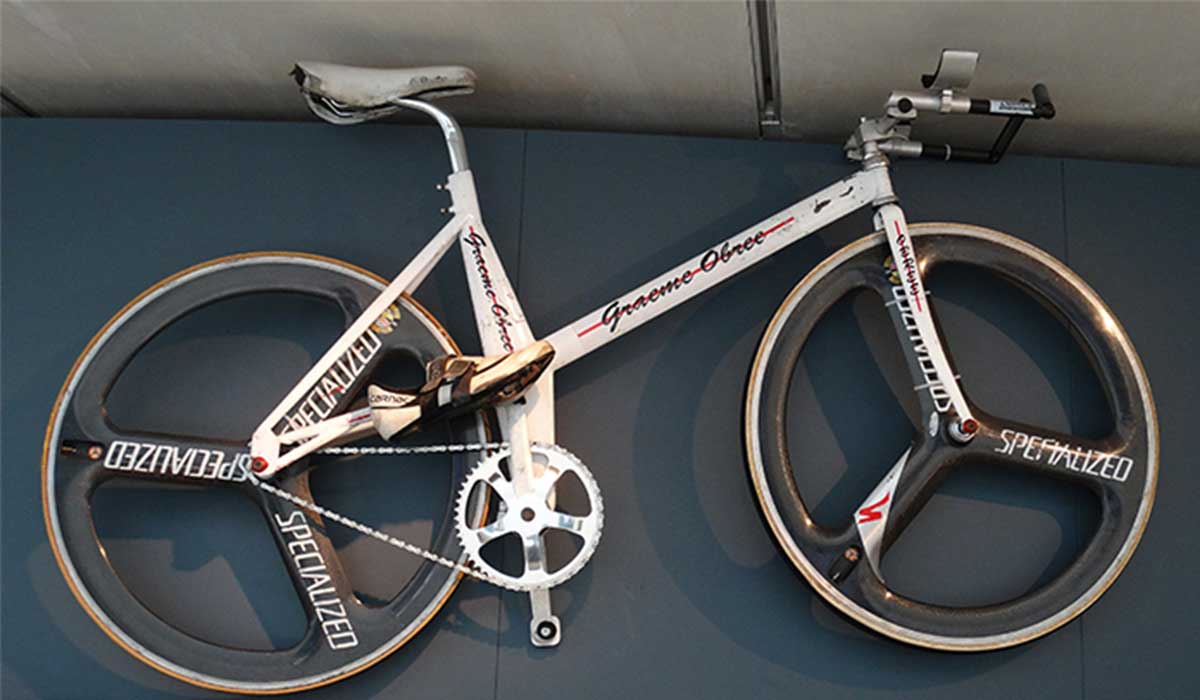 An instance in which the rider is perhaps more well-known than the bike itself, but Graeme Obree's hour-record setting bike was a game changer nonetheless. Nicknamed 'Old Faithful', Obree built the bike himself, using straight narrow bars rather than drop bars commonly seen on road bikes. The bike had no top tube so that Obree could assume his tucked in position without banging his knees, and only one fork blade so the bike was as narrow as possible. Although initially the bike brought Obree success in the hour record and track championships, the UCI soon banned both the bike and his tucked-in position, citing disproportionate influences on track records.
Francesco Moser's hour record bike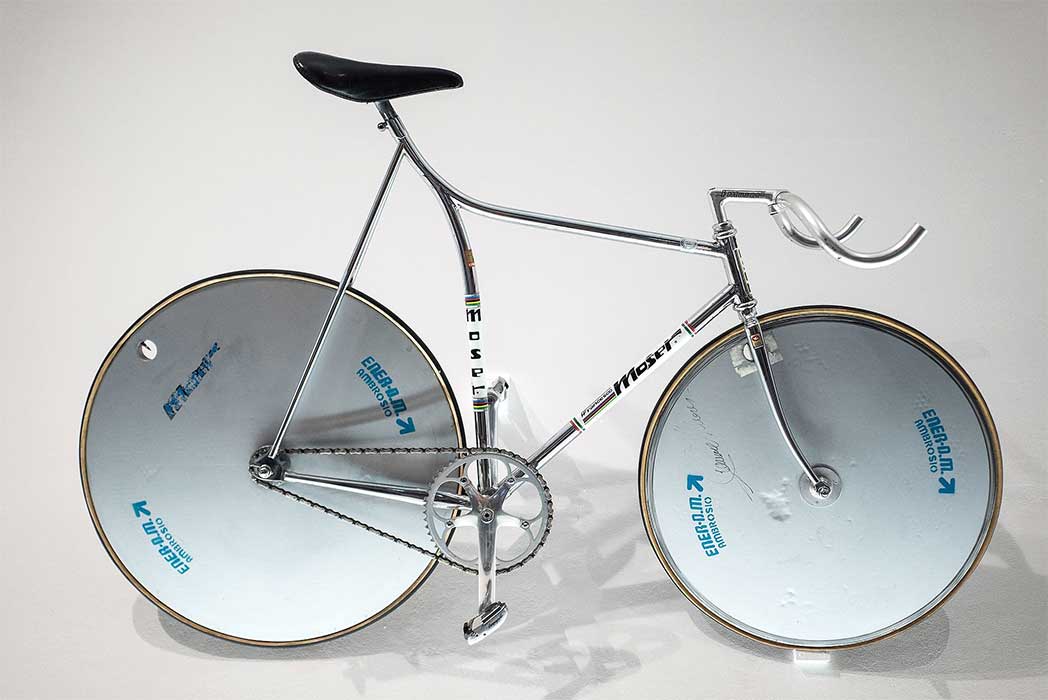 A further bike that spiked UCI interest was Francesco Moser's 1984 hour record bike. Shaped like a dinosaur, the bike used disc wheels and aero bars to break Eddy Merckx's longstanding record. Weighing in at 9.6kg it wasn't exactly lightweight, but the disc wheels were designed to work like flywheels, which would make it easier for Moser to maintain his speed. The wheels were of different sizes, making Moser appear in a crouching position. The odd composition of the bike was enough for him to break the hour record, and in 1997 the UCI decided that any record held after Merckx's would be held as 'best hour performance' rather than hour record.
1948 Legnano Team Bike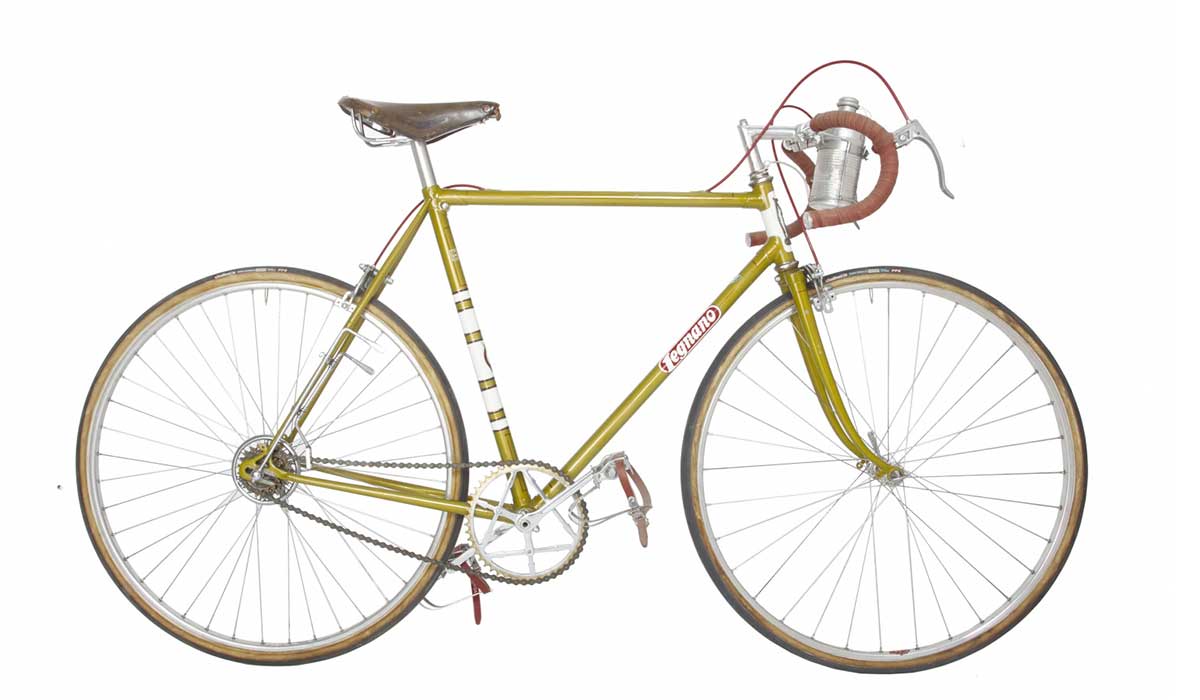 If we look even further back in time we can see when bikes really started to change shape. The first derailleurs emerged in the the very beginning of the 20th century, but were banned from use in the Tour de France until 1937 because they were deemed to make life 'too easy' for the participants by race founder, Henri Desgranges.  
In 1940, the legendary Italian marque Campagnolo invented its first derailleur, giving riders a choice of more than their usual two gears – which were only switched between by removing the rear wheel completely and flipping it around. Although the new derailleur design was somewhat rudimentary, eight years after it was released it gave Gino Bartali enough of an advantage in the mountains to win the Tour de France that year.
Although the derailleur we know and love today doesn't look much like this early rendition, it was bikes like these that started the movement towards a bigger gear range like the ones we use today.
---
Modern bikes owe a lot to the bikes of yesteryear, which is why at Pedalsure we insure any bicycle whether it's a 1980s Stumpjumper or a 2023 S-Works Tarmac.
Take a look at our bicycle insurance today and get a quick and easy quote for your bike.