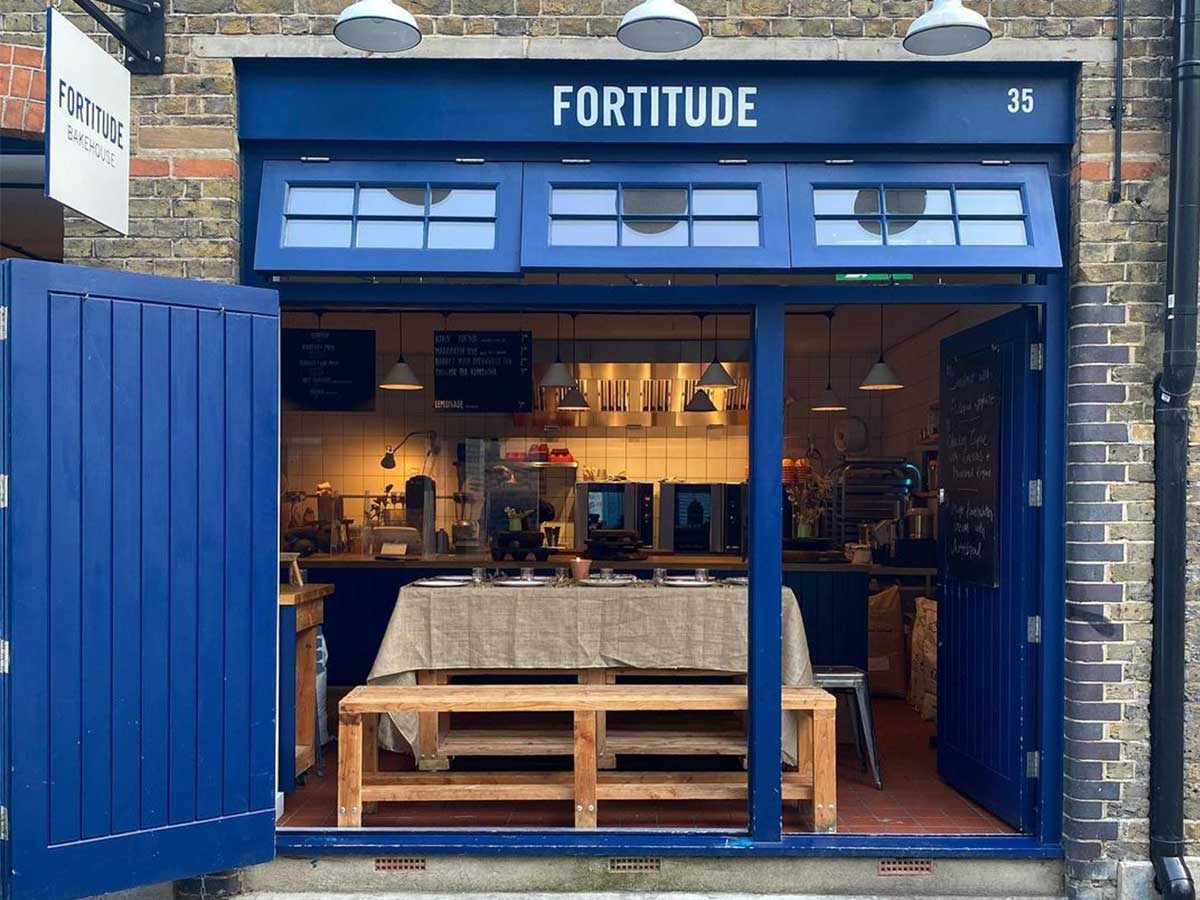 Published: February 2023
London has arguably the most thriving cycling scene in all of the UK. The capital city is home to some of the most iconic brands and riders that British cycling has produced. But, where do they all go for their cafe stops?
Cafe stops and cycling go hand in hand. Sorry, but you just can't be a cyclist without enjoying a mid-ride brew alongside a slice of cake. With the 2023 closure of Look Mum No Hands!, perhaps London's most popular cycling cafe, the title for "London's Best Cycling Cafe" is up for grabs.
Here, in no particular order, we look at some of the best cycling cafes in London. Which one do you rate highest?
Looking for peace of mind protection for your bike and accessories? Get a quote for Excellent-rated cycling insurance from Pedalsure today.
You may also be interested in:
---
Fortitude Bakehouse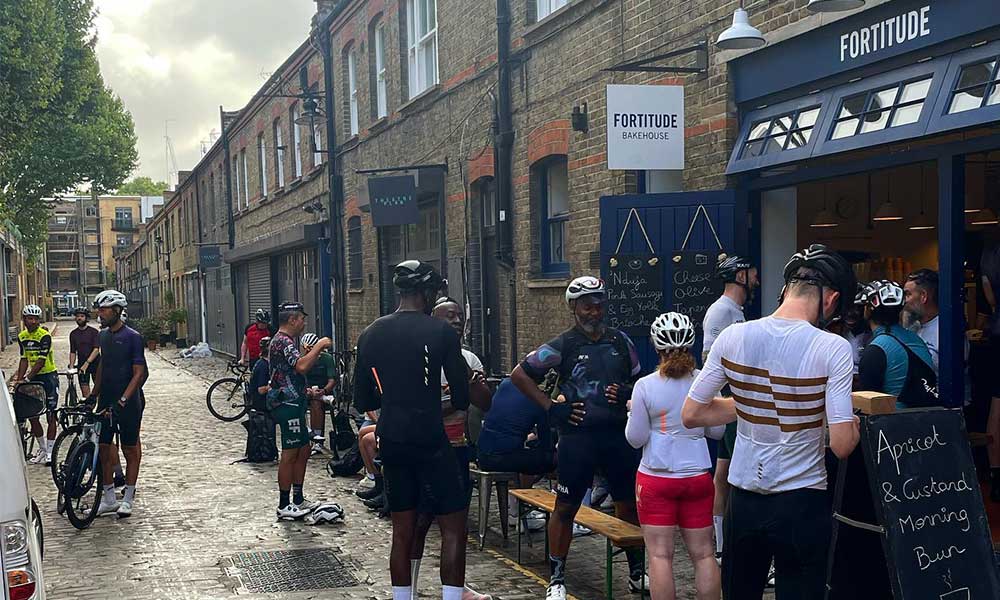 A craft bakery that makes all its cakes from sourdough, Fortitude is a hidden gem nestled in the centre of town and one not to be missed. They serve single-farmed coffee and Stonerolled tea too. It offers the best post-Regent's Park laps pastry stop in all of London. The hot cross buns are unmissable. Beware, Fortitude is closed on Sunday!
Address: 5 Colonnade, London WC1N 1JD
Best for: post-Regent's Park coffee and buns when the sun is shining.
Kaffeine (Great Titchfield Street)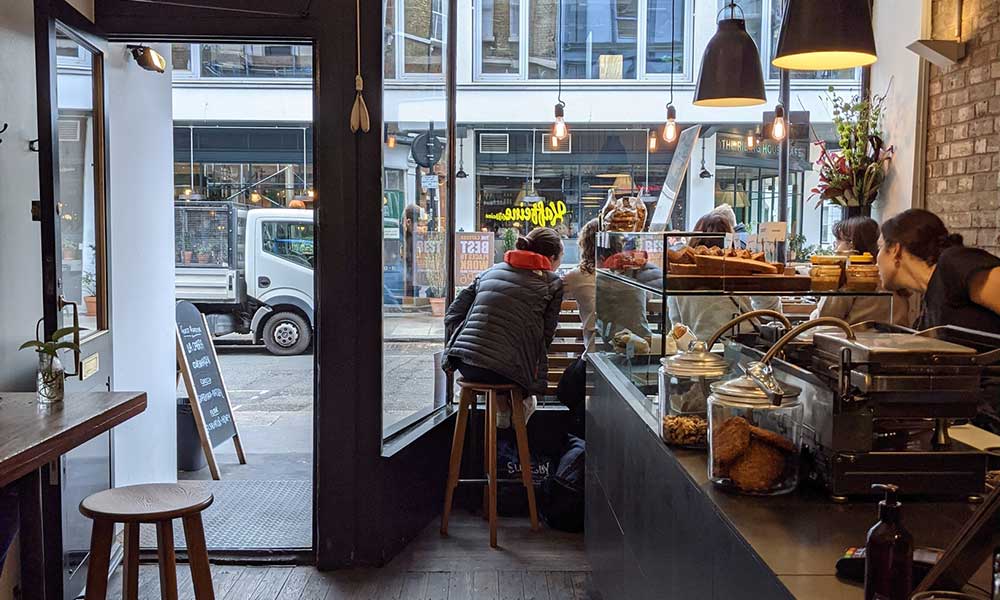 Inspired by the Australia and New Zealand coffee scene, Kaffeine is an independently owned cafe and espresso bar with two locations in London's Fitzrovia. Serving great coffee and incredible deli-style brunch too, Kaffeine is without doubt one of the best coffee shops in London. Although they have two cafes, in our opinion, their best location is on Great Titchfield Street (because it's about 100 metres closer to Regent's Park).
Address: 66 Great Titchfield St., London W1W 7QJ
Best for: post-Regent's Park coffee and croissants throughout the year.
The Dynamo, Putney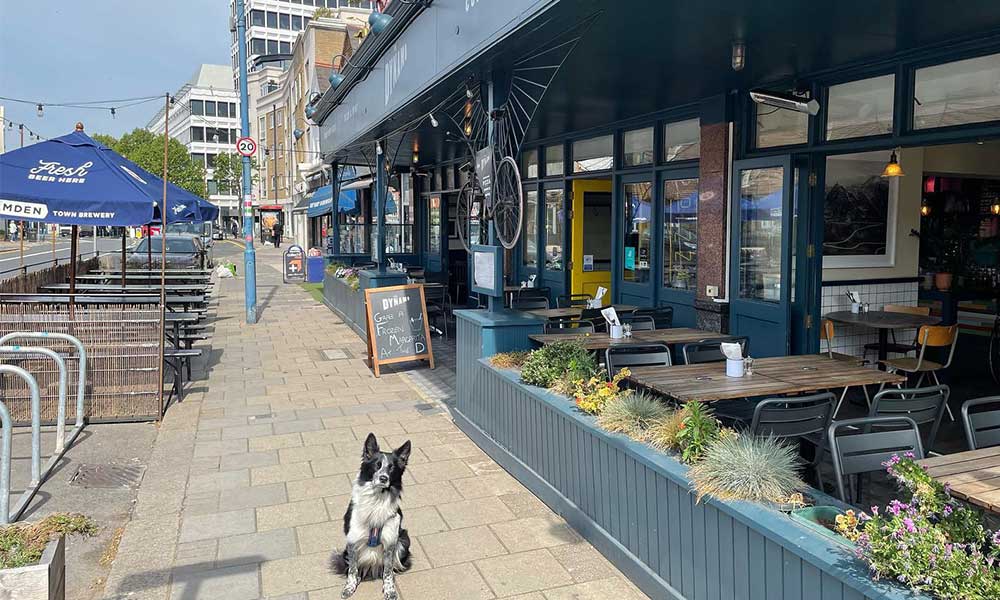 The Dynamo is a staple of the south-west London cycling scene and Putney's original cycling hangout. A cycling cafe with a beautiful La Marzocco machine to pull any espresso-based drink you want and serving great food too. With woodfired pizza (named after famous cycling climbs, naturally), beers, cocktails and wine to boot. Dynamo is one of the best spots in town for a refreshment after a long summer ride.
Address: 200-204 Putney Bridge Rd, London SW15 2NA
Best for: post-Surrey hills ride beer and pizza.
Rapha Soho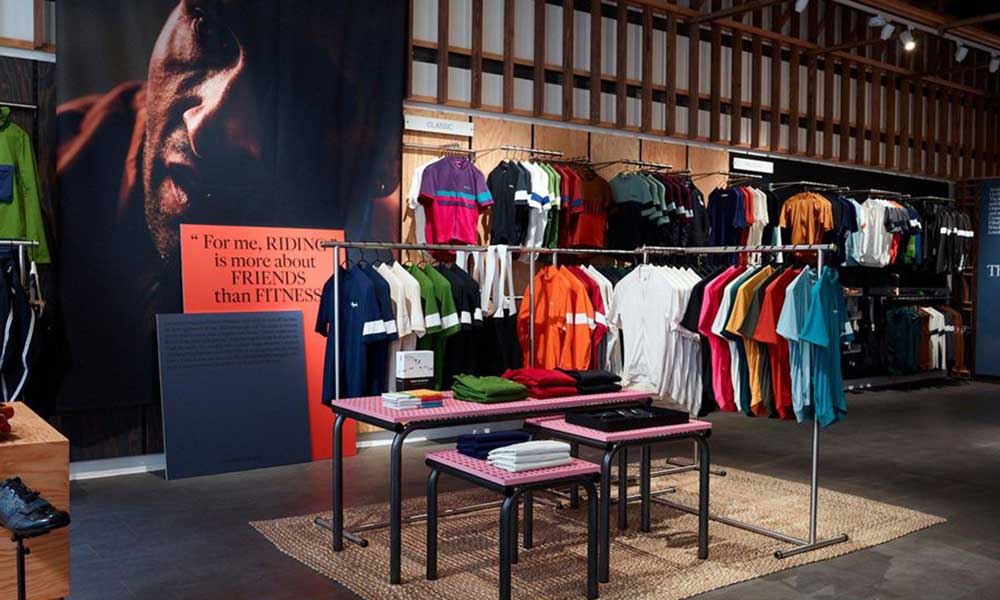 Rapha was born in London, so it makes sense that they have a world-class clubhouse there too. Although there are dozens of Rapha Clubhouses across the world, Soho was the first and it expanded in 2021 too. There's specialty coffee and plenty of Rapha kit on show too!
Address: 85 Brewer Street, London W1F 9ZN
Best for: meeting with a larger group after laps in Regent's Park.
Four Boroughs, Crystal Palace
The best cycling cafe in south east London and the start-end point for many London cyclists heading into Kent for a spin, Four Boroughs' apt strapline is: "Coffee, beer, food and kombucha". Set up by friends from the Brixton Cycles Cycling Club, the Crystal Palace cafe has a welcoming and relaxed vibe, superb coffee (it's the home of the 2022 Coffee Masters winner) and they even design their own very cool cycling kit.
Address: ​​10 Church Rd, London SE19 2ET
Best for: starting or finishing rides heading into the Kent hills.
Hucks, Walthamstow
A neighbourhood coffee bar, and although not officially a cycling cafe, it deserves a place on our list all the same. Based in Walthamstow, Hucks is a coffee and music space but gets raving reviews from the cycling community too. It offers artisan coffee, fresh pastries, cakes and sourdough pastries. A cool little spot in east London and perfect for rides heading into the country lanes of Essex, it's well worth a visit.
Address:  81 Grove Rd, London E17 9BU
Best for: finishing rides into Essex.
---
London is rich with both cycling and coffee culture. These cafes are where those two crossover and become cycling cafes. But, are there any that we missed? Is there a little coffee shop with the best espresso in the country, or a bakery with Cinnamon Buns so good that it cannot be missed?
If you're stopping mid-ride for a coffee, take a look at some cycling specific insurance too! Most of the things we cover won't be found on regular home insurance policy. Our policies mean that your bike is protected in cases of theft, damage and more at home and out on your rides.