Over the past couple of years, the e-bike sector has been growing rapidly in the UK. They are now a huge part of the cycling landscape and get better year on year. Confused as to what an electric bike is exactly?
Here's our guide to e-bikes for beginners, including what they are, who rides them, the reasons to ride an e-bike and how to insure them.
What makes an e-bike an e-bike?
Electric bikes are designed to give a rider extra power assistance when they're in the saddle, with the motor inside the bike and your own motor (your legs and lungs) sharing the load.
The boost the motor provides means you can get up hills quicker, ride longer distances and go faster than you previously thought. A typical e-bike motor can be controlled via a unit on the handlebars and can more than double your effort when it is set to maximum power. They do have speed limits though and the motor will cut out if exceeded. The look of an e-bike can change depending on the type of bike too.
The types of e-bike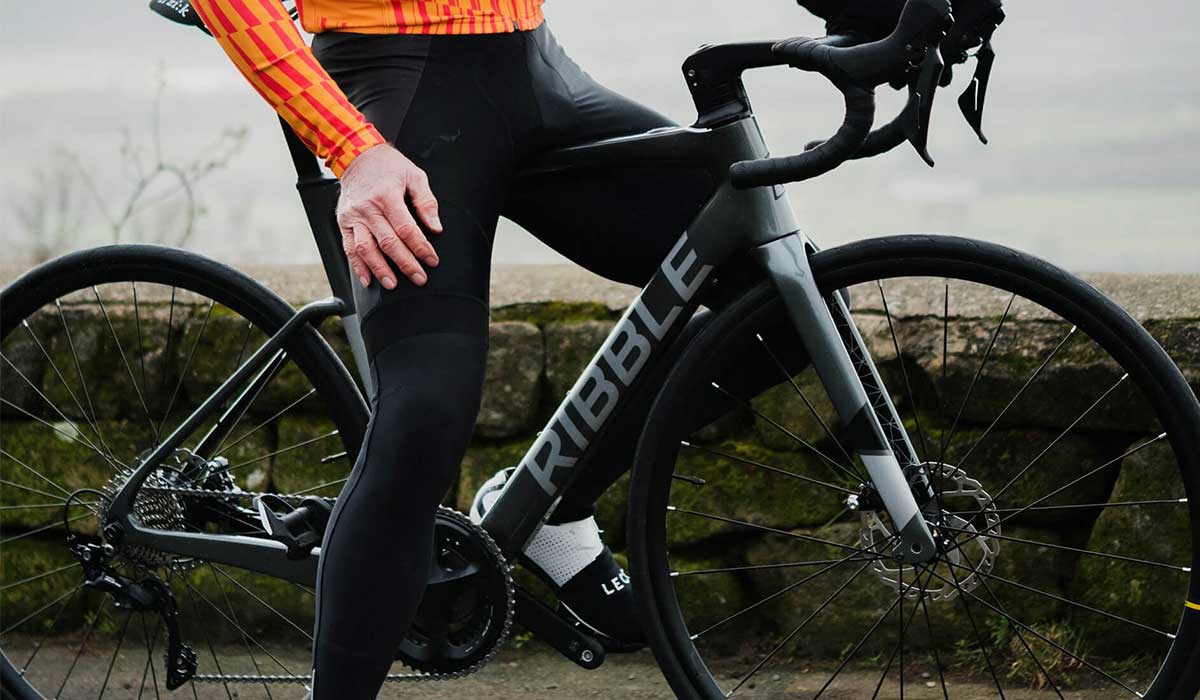 Just like a regular bike, e-bikes come in all shapes, sizes and for many disciplines. In their infancy they were predominantly town hybrid style bikes but as the sector has grown the variations have grown with it. They are not just novelty bikes anymore with most of the world's biggest brands now releasing top-of-the-range performance e-bikes.
As well as the hybrid style, you can now get e-MTBs, e-road bikes, e-cargo bikes and even electric folding bikes. The more advanced they get, the lighter they get too, making them even more versatile and enjoyable to ride.
Motors and batteries
The motor and battery (as well as your legs) are the engine room of an e-bike. Motors are either located in the mid-section of the bike or as a rear hub unit. Crank motors are the better of the two and are predominantly found on electric road bikes and MTBs, while hub motors are more of a budget option, usually found on the town style hybrid e-bikes. They're often lighter than the crank variety as they're not an integrated part of the frame.
Batteries are a little more universal – lithium powered units that can be found on the down tube. They're more often than not detachable, making them easy to charge which will usually take a couple of hours. There's no set battery range as this can vary depending on the level of assist chosen by the rider, the terrain, the rider's weight and the quality of the bike and its battery. Range is another thing that is improving year after year.
Reasons to ride an e-bike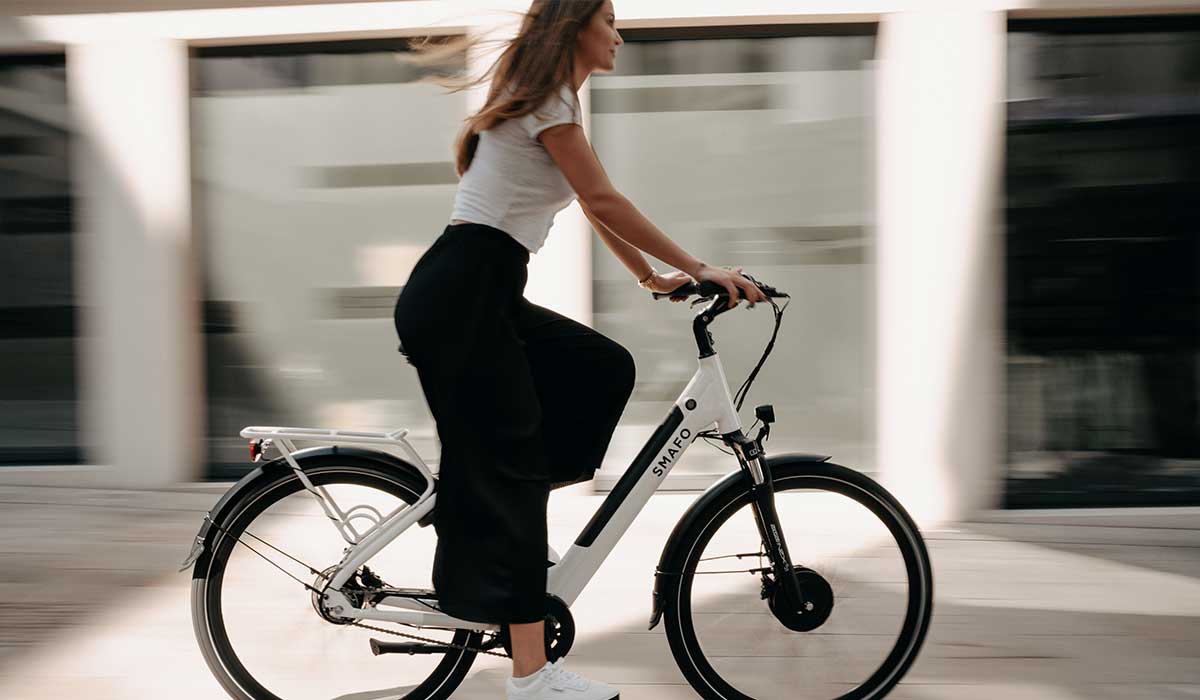 First and foremost, e-bikes are great fun to ride. They also make great utility vehicles. For example, they can be used by commuters who need to get to work quickly without all the personal hassle (and sweat!) that riding to work on a standard bike can bring. E-bikes are extremely versatile and can be applied to almost any discipline or terrain, regardless of fitness.
Maybe the most pertinent reason to ride one, especially for first time cyclists, is that they're so much better for the environment than driving a car. The desire for cleaner air has been thrust into the limelight, so if more people choose e-bikes over cars, our towns and cities will become healthier places to live.  
Are there e-bike laws?
Although you don't need a license to ride an e-bike, there are still some government regulations you need to be aware of. In England, Scotland and Wales there are certain requirements that must be met, including:
Riders must be over the age of 14.
There must be pedals to propel the bike.
The maximum power output must not exceed 250 watts.
The electric motor cannot assist pedalling over 15.5 mph.
The bike must display either the power output or the manufacturer of the motor.
The bike must display the battery's voltage or the maximum speed of the bike.
If you are purchasing an e-bike through a shop or distributor they will have these regulations engrained into them so you shouldn't worry yourself too much. However, if you're looking to purchase an e-bike through the internet, especially from overseas, it's vital your ensure that the bike adheres to the requirements where you'll be riding it, so you don't land yourself in hot water.
Do you need insurance?
Although it's not a legal requirement to have cycle insurance to use an e-bike, we of course would always advise that you do take out a policy so that both you and your bike are covered, especially in cases of accidental damage, injury or theft. As well as the government regulations, Pedalsure also has specific requirements:
The bike has to be under 25cc or less than 250 watts.
We cannot insure your e-bike if you live in Northern Ireland.
With the average e-bike costing around £2000, it's a good idea to protect both the monetary value of the bike and its daily value to the rider. The "value" of having cycle insurance is something we would recommend: 'Do cyclists have to have insurance?'.
Our coverage
How much does it cost to insure your bicycle? Ask yourself, how much could it cost if something happens and you're not insured? The answer is inevitably, "Well, quite a bit".
Just like our other policies, our comprehensive e-bike insurance protects both you and your e-bike. With insurance from Pedalsure, you're covered:
In cases of bike theft and accidental damage. To avoid this, we've got some top tips on how best to lock your e-bike.
In cases of personal injury.
During races, events and sportives.
Personal liability – when you can be perceived as the one at fault for an accident with a pedestrian, for instance.
Travelling abroad – our travel policies cover your bike in case of theft or accidental damage, and even your travel money and other essentials.
Accidental damage cover – we cover bikes from £400-£15,000 and even cover up to £1,500 worth of damage to your cycling accessories. This is especially useful with e-bikes.
---
Electric bikes are making waves in the industry so it's good to know the ins and outs of riding an e-bike and what it means for your insurance. With Pedalsure, the process of getting a policy for an e-bike is just like taking out any other bike policy. Get started today by following our three quick and easy steps to get a quote.
#BikeIsBest