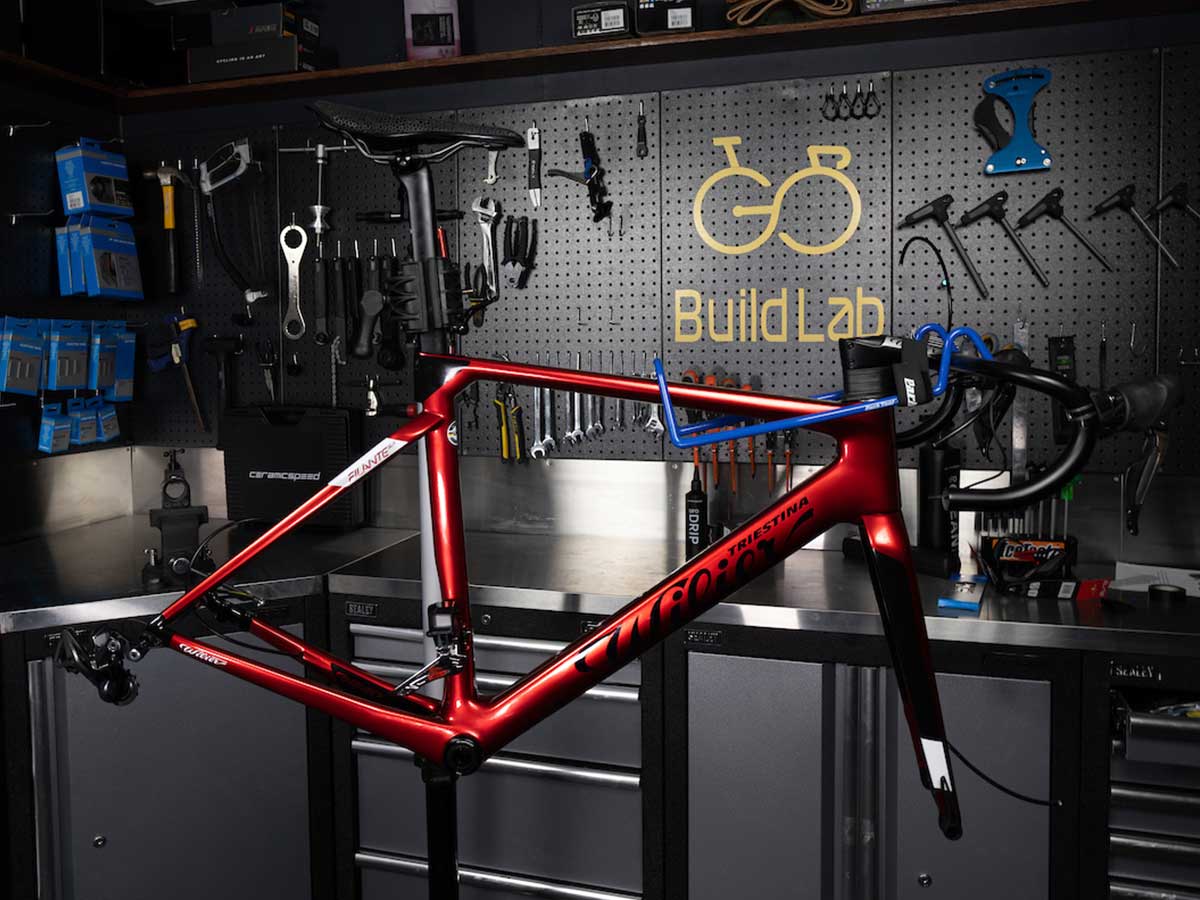 Road bikes come in all shapes and sizes. When you are looking to buy a road bike, you may be overcome by the ever-growing variety of styles and technical specifications, but perhaps more than anything, you'll notice the material of the frame and how it impacts the price. Frame material chatter is particularly rife on any club run as for many this is the most important feature of a bike.
However, you may be pleased to hear that a more expensive bike made from the priciest materials is not necessarily a better bike as it may not be the best choice for your type of riding. Different materials are suited to different riding styles, so in this article we look at three of the main frame materials used – carbon, steel and aluminium – and compare their pros and cons.
Carbon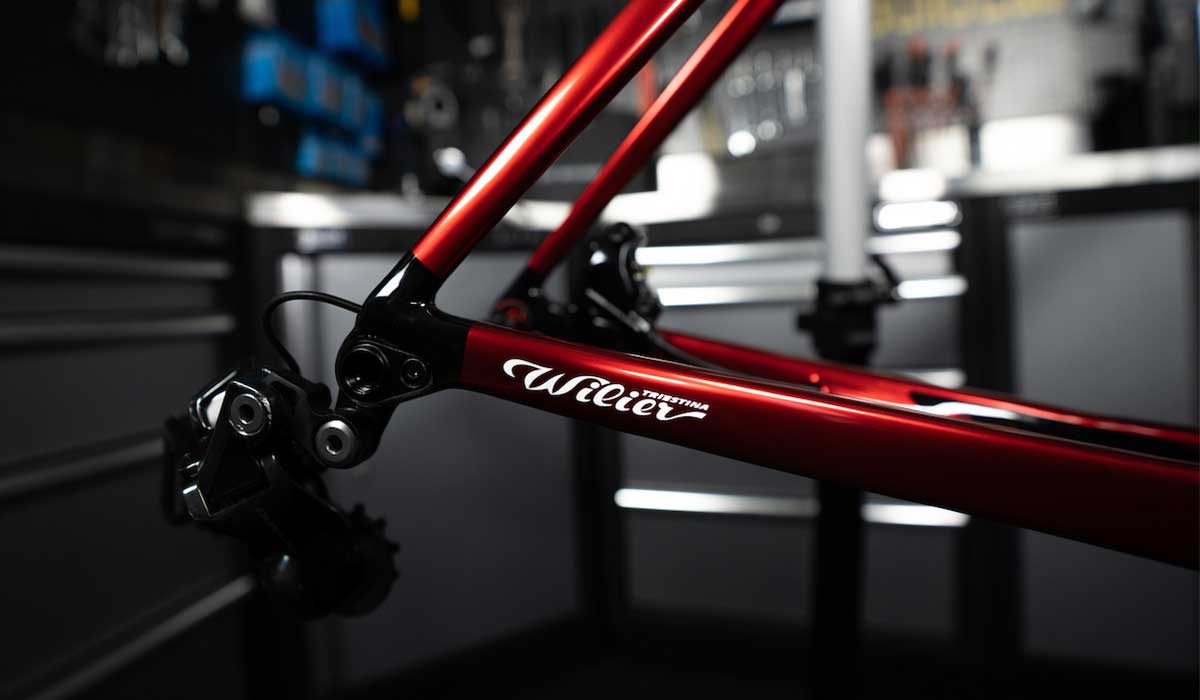 Let's be honest, we all have the desire to own a carbon fibre bike. This is probably because we are conditioned to think that carbon frames are the best because they're used by all the professional teams. Carbon bikes are made from carbon fibres or sheets bonded in a carefully designed mould using a resin. The manufacturing process makes for a frame that is both stiffer and often significantly lighter than other more traditional materials.
Another reason we are made to think that carbon bikes are the best is because they often look the most desirable. This is thanks to the way the material lends itself to one-piece designs and aerodynamic shapes that are not dictated by traditional assembly methods. However, sleek and smooth though they appear, the material is not flawless. We've probably all seen a carbon bike post-crash if we don't have our own horror stories – cracked chainstays, chips in the frame, etc. Once the carbon is damaged, it becomes very fragile unless repaired. For more on this process, check out Can You Repair A Carbon Bike?
Ultimately, while carbon bikes may be the most expensive, you'll find it well worth the cost if you can afford it, especially if you're looking for a bike to use in racing and events.
Aluminium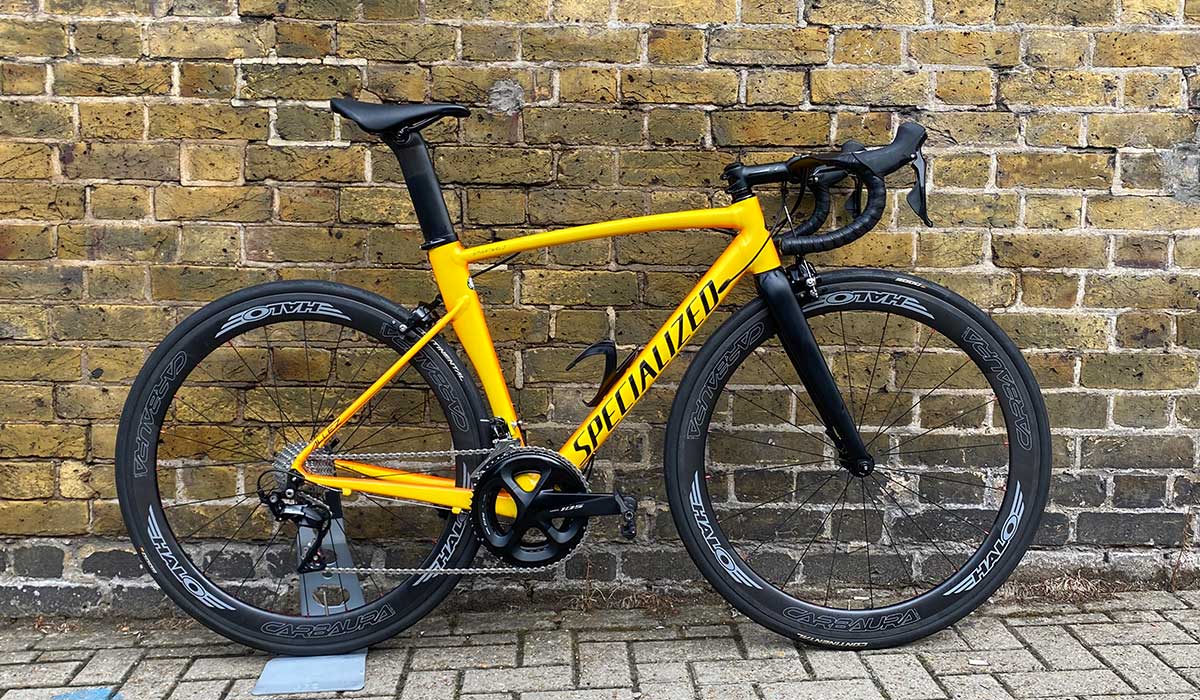 Although carbon is the industry's premium material, it doesn't mean that others should be instantly overlooked. Aluminium, or rather aluminium alloy, has its own pros and cons, some of which give it the edge over carbon for particular types of riding. Aluminium is the most common frame material as it's commonly used in entry- and mid-level bikes. It's fairly light, has a higher corrosion resistance than steel and a high strength to weight ratio.
It's also the most affordable of the materials used in bike building and the best brands use it throughout their catalogue, even as versions of their top of the range carbon models. This makes aluminium a great option for riders on a budget. In comparison to the other materials on this list, it doesn't absorb road vibrations quite as well as carbon and it's more brittle than steel. However, unlike steel, alloy frames can be double butted which means that the tubing is thicker at the welds for strength and thinner in the middle to save weight. Some riders feel that aluminium bikes ride slightly harsher than carbon bikes, but this has improved over time and the chances are you won't notice the difference.
Aluminium bikes are ideal for use as winter training and commuter bikes as well as for racers on a budget looking for a bike with a light and stiff frame.
Steel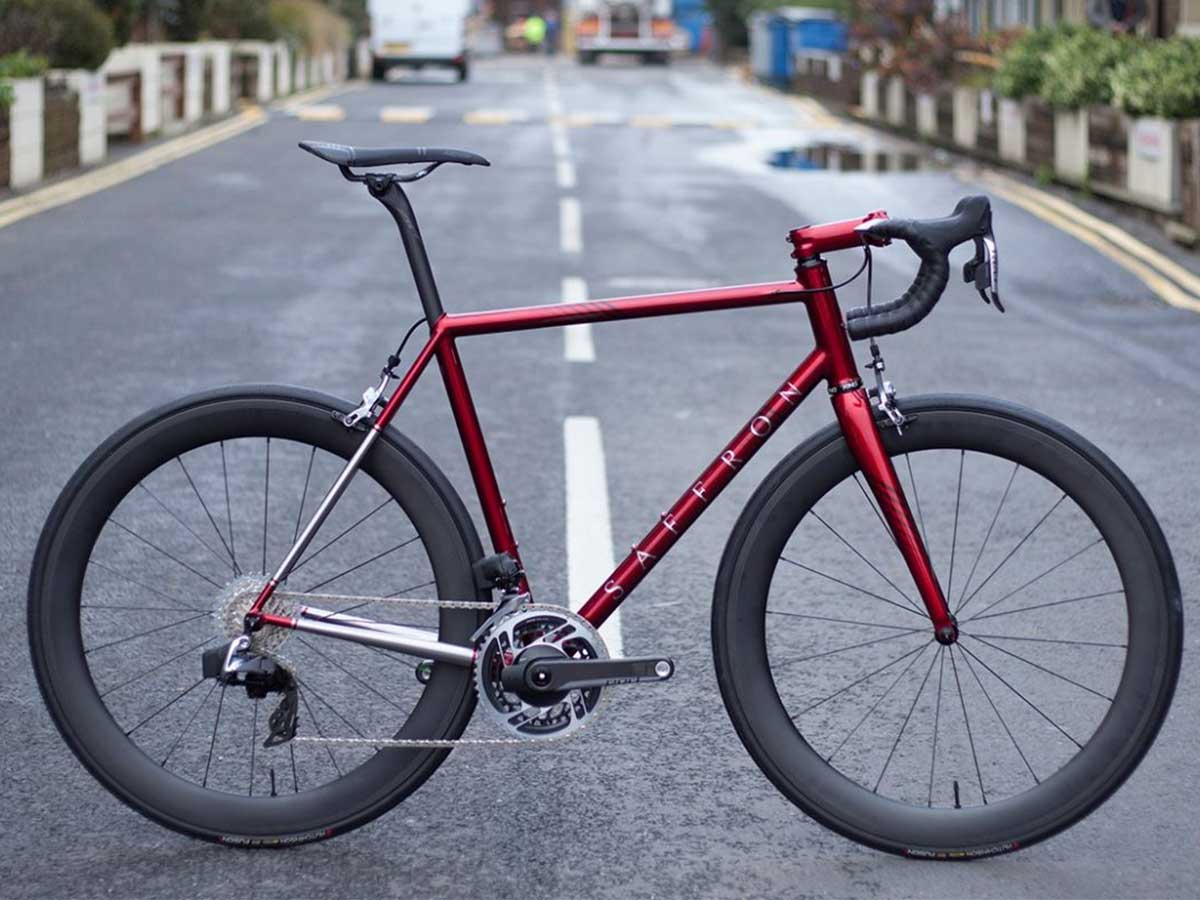 Steel has been the standard frame material throughout bicycle history, although it has been phased out as the industry standard in the past couple of decades. However, it's made a resurgence lately with bespoke frame builders who use it to create a custom bike that is totally unique to the rider they're kitting out.
Steel offers a smooth ride and is denser and stronger than aluminium thanks to its straight gauge tubing that will bend before it breaks. This means that it can be repaired, and dents and dings buffed out. In fact, bike racers in the early 20th century were expected to run their own repairs if their frame was damaged. This doesn't mean there's no room for creativity though. The use of lugs to connect the tubes opens up a whole world of creative design, one that bespoke frame builders thrive on. Of course, a downside to steel is that it's heavy and will easily corrode unless properly maintained – we've all seen a steel frame rusted and fused to a bike rack or lamppost.
On the upside though, steel bikes are incredibly comfortable over long miles, making steel the ideal material for touring bikes intended for bikepacking adventures.
---
So, there you have it, the three main bike materials and what they mean for your ride.
No matter what material your bike is made out of we have a cycle insurance policy to cover it. Pedalsure can insure all of your bikes and accessories and look after them even in your home. The fact is, you won't find many of the things we cover in your typical home insurance policies. Taking out a policy with us means that your bike is protected in cases of bike theft and damage. Pedalsure can also protect you, your bike and your accessories in mass participation events and races, in cases of personal injury, personal liability and when you are travelling abroad. Getting yourself set up with a Pedalsure policy is something you only have to do once a year, but you benefit from on every ride.
#BikeIsBest