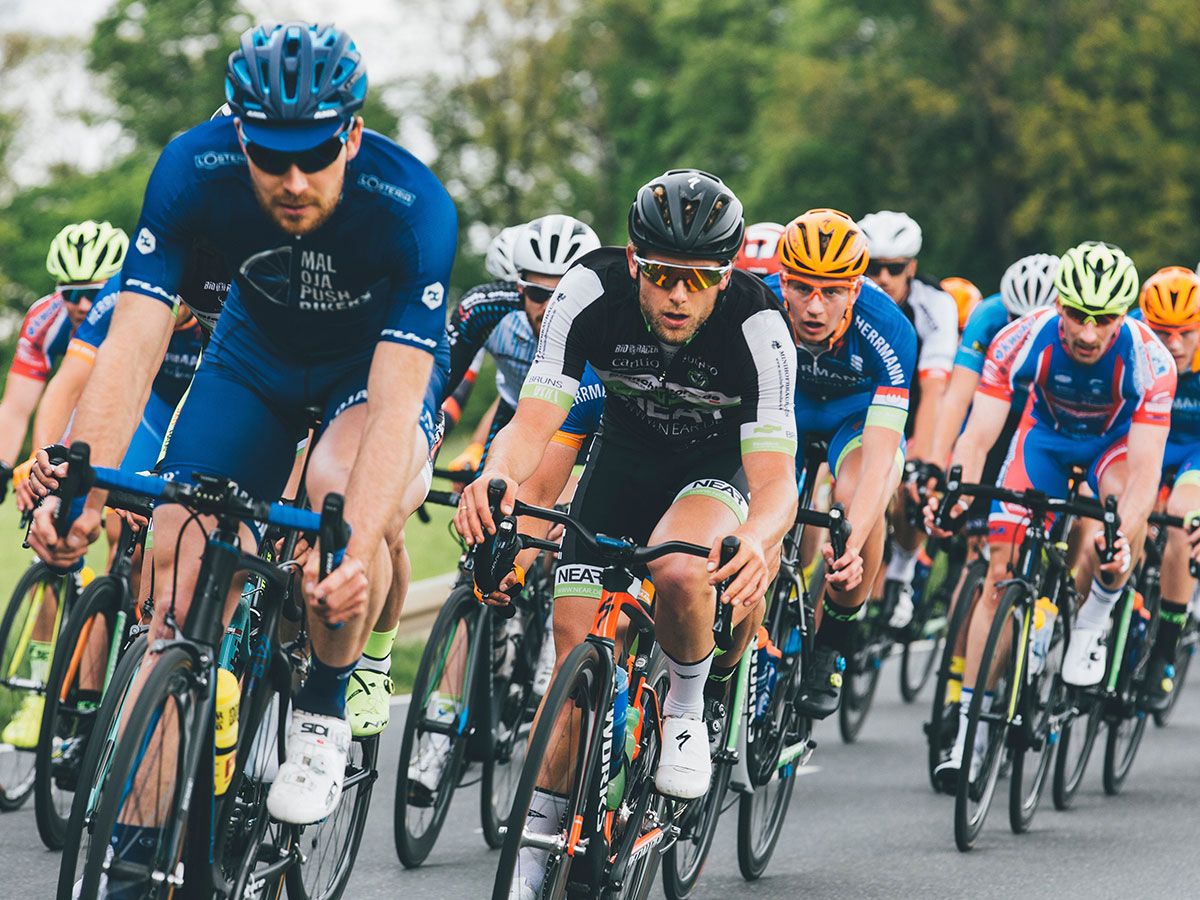 Whether you're an avid roadie or weekend hobbyist, every cyclist needs to have a dedicated cycling insurance policy. Here's why.
Why do I need dedicated cycling insurance?

As cyclists, we all know that there's no better day than 'new bike day'. It's on this day that we finally get to meet the machine we've been dreaming about for months. It's no surprise, then, that a lot of us get carried away and are out racing around the local hills before we've even properly sat down and decided on a dedicated cycling insurance policy.
Choosing one of these insurance policies is too often put on the to-do-list where it then stays until you, or someone close to you, has an accident and is unfortunately left with a hefty bill to pay off. Deciding on a policy the moment you purchase your new bike will ensure that yourself and your bike are covered should you have an accident; leaving you to focus on the most important thing – riding your bike.
Here are seven reasons why it's sensible to get cycling insurance.
Protection against theft

In the UK a bike gets pinched roughly every 90 seconds. No matter where you live or where you ride – or how many privacy features you enable on Strava – your bike will always be at risk of theft.
Too many of us make the costly mistake of assuming that our bikes are insured by our home contents insurance policies, which is often not the case – especially with more expensive bikes. These kind of home contents insurance policies will also do nothing to protect you if you are involved in an accident (or unfortunately cause one while out on your bike).
Our dedicated cycling insurance policies can help protect your bike against theft from many different kinds of secure places, whether it's a shed, lean-to, garage or your own home. These policies will give you the peace of mind you need whenever you're away from your prized two-wheeled machine.

Covered while travelling

One of the reasons that we all cycle is for the thrill of exploring new and exciting places. There's no better place to do this than abroad, surrounded by new people, new cultures and – most importantly – new terrain.
Whether you're planning a short, overseas cycling holiday, or a mega trans-European adventure, you're going to need specialist cycling insurance to cover your bike while travelling.
Our travel cover policies will not only cover your bike in case of theft or accidental damage, they'll also cover travel money and other essentials you need to take with you too. These policies can offer cover for up to 60 days, ideal for both mini-breaks and month-long tours.

In case of personal injury

Us cyclists are hardy folk and often bounce straight back up after a fall with nothing but a few cuts and bruises. Sometimes, however, the injuries are a lot more serious, possibly even life threatening.
A dedicated cycling insurance policy, like ours at Pedalsure, will ensure you receive financial compensation for breaks or fractures suffered during an accident, allowing you to fund emergency dental work or rehabilitating physiotherapy without having to touch any of your hard-earned income. Our cycling insurance policies also offer loss of earnings cover just in case your injuries force you to take some time off work.
As cyclists ourselves, we understand how hard it can be to get back into the saddle again after a nasty injury. That's why our policies will do their best to give you all the necessary support you need to remount that bike, turn those pedals and start smiling again.

For personal liability

While cyclists are often at a greater risk of injury than others using the roads, there are occasions when we can be the ones at fault for an accident, especially with pedestrians.
These kinds of accidents are most common in city centres, where busy and congested roads can quite easily lead to collisions between yourself and others. If the accident was caused by yourself, or if you are deemed to be at fault for the accident, there is a possibility that you could be sued by a third party.
Thankfully that's where our specialist cycling insurance policies kick in. These policies offer public liability cover up to £1,000,000 for any accidental damage that you may have been caused to a person or their property.

Covered during competition

Not all of us like to race our bikes, or ride super-long distances in organised sportive events, but for those that do a dedicated cycling insurance policy is incredibly important and, for some events, even compulsory.
While a lot of organised races and events may not require evidence of cycle insurance, it's definitely something to consider getting if you're planning on entering these kind of events regularly.
The more you ride in a large group the more confident you're going to get, but that doesn't necessarily protect you from being involved in a big pile up. Our cycle insurance policies ensure that you're covered for any accidental damage done to yourself or your bike during an organised race or sportive event, allowing you to park those worries and channel all your thoughts into that next big attack.

Protection against accidental damage

Even a small tumble can cause lasting damage to your bike, damage that could actually make it dangerous to ride.
With Pedalsure by your side, you're covered for any kind of accidental damage that may befall your beloved bike and can therefore rest easy should you spot a fatal crack in the frame or unnatural bend in the front fork, for example.
Our cycling insurance policies can cover bikes from just £400, all the way up to £15,000. We also offer cover up to £1,500 for any damages that may be done to your cycling accessories, such as bike bags, lights or bike computers.

Rest easy

Having a dedicated cycling insurance policy provides a much needed safety net should you unfortunately suffer, or potentially cause, an accident while out riding your bike.
These policies aren't just aimed at the avid cyclists among you, even the more leisure-focused riders should consider insuring themselves and their bikes under a specialist cycling insurance policy. Nothing quite beats having that peace of mind that yourself, and your bike, are covered should an accident or incident come your way.
Here at Pedalsure we offer a wide range of different policies that can be tailored and adapted to your specific needs. To learn more about cycling insurance in general, head over to our 'Everything you need to know about cycling insurance' guide.

Ready to get a quote? We'll get you one quicker than a super domestique up Mont Ventoux.